Umbria is more than just "Italy's green heart", as the region's marketing slogan goes. This is also Italy's soul: saints and mystics including St. Francis of Assisi, St. Clare, and St. Valentine (yes, that St. Valentine) roamed its wildflower pastures in spring, and explored its mist-shrouded forests in the autumn.
From many of our villas near Orvieto and Todi villas, you can easily find a spot to overlook lonely medieval towns or ordered vines for miles in every direction. Spiky crags and forested uplands, or olive groves that sweep down gentle slopes, or the view for miles over the Sagrantino vineyards from the "Balcony of Umbria"... these are just some of the images Umbria conjures up.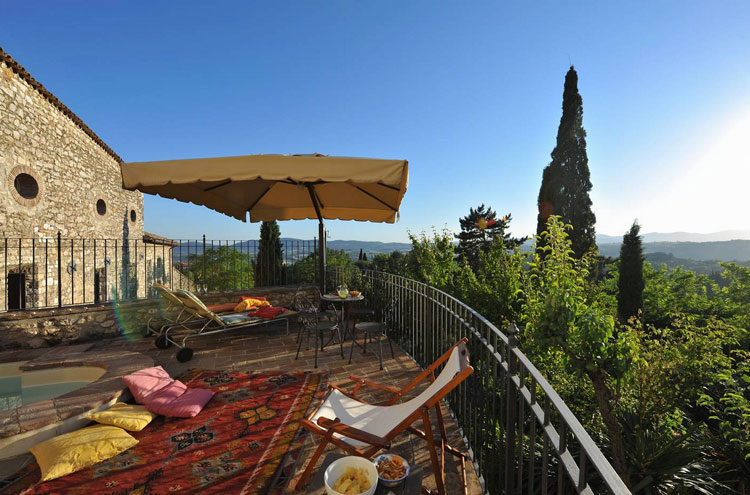 Drive the back roads in early summer and you will see sunflower fields in full bloom. Come to one of our Umbria villas in autumn to taste seasonal fruits of its forests and foragers, especially porcini mushrooms and truffles.
Visit this
Centuries of conservative rule by popes — Umbria was part of the Papal States until 1860 — has preserved towns and small cities in their medieval state. Behind its Gothic facade, Perugia's broad, handsome shopping drag, Corso Vannucci, is Umbria at its most cosmopolitan.
Traces of Imperial Rome remain at Carsulae, close to our San Gemini villas, and in the network of cisterns below Todi's elegant piazza. You can reach back further in time in Orvieto, exploring ancient tunnels below the city and one of Italy's best Etruscan museums.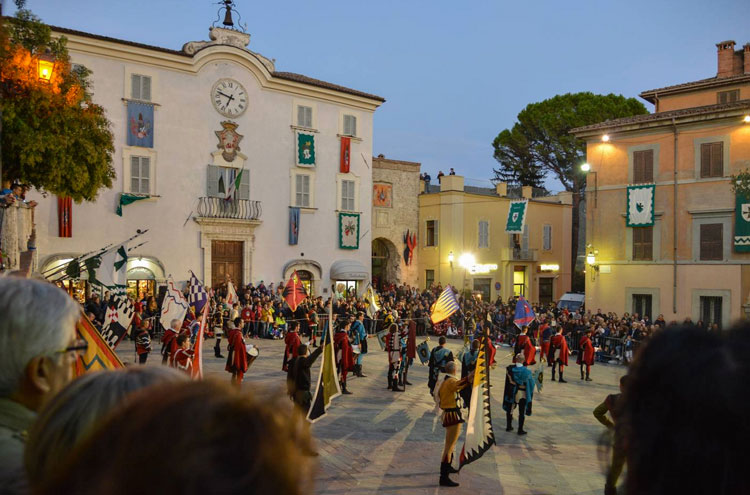 Umbria's cities may be small, but they are stuffed with art treasures. You won't forget the flamboyant, Technicolor façade of Orvieto's "Golden Lily of Cathedrals", nor Signorelli's doom-laden "Last Judgement" frescoes inside. The restrained elegance of Todi Cathedral and its rose window are the polar opposite. Perugia has works by local painters Pinturicchio and Perugino, as well as Piero della Francesca and others, inside the Galleria Nazionale dell'Umbria.
Each summer, Spoleto hosts a prestige classical music festival that draws performers and orchestras from all over the world.
For many more ideas, see our Orvieto guide, San Gemini guide and Todi guide.
Eat and drink this
Umbrian cuisine is simple and seasonal. Game (selvaggina) such as wild boar and deer runs through almost every course on a traditional menu. Pulses farro (spelt wheat) and Castelluccio lentils, grown in the foothills of the Apennines, provide a filling accompaniment. If you stay in one of our villa rentals with chef, you'll likely taste all these and more.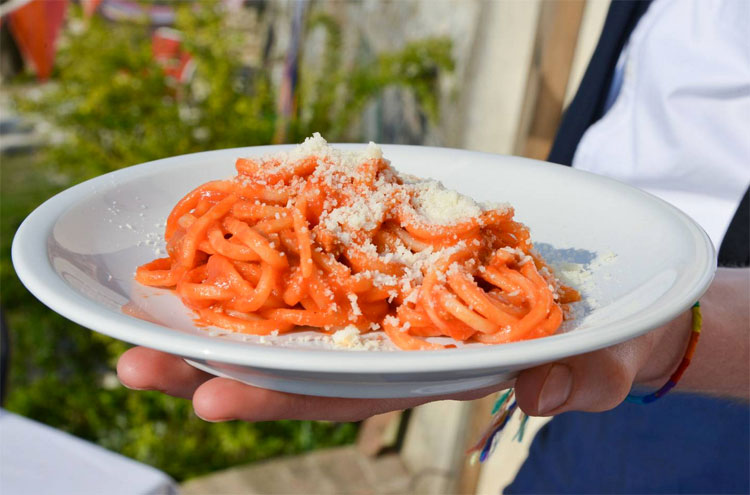 Olive groves outnumber vineyards — Umbria's extra virgin olive oil DOPs are closely controlled for quality — but Umbria also produces feisty red wines at Montefalco and Torgiano, the perfect foil for the region's rustic cooking. Straw-coloured, white Orvieto Classico makes a fine early-evening aperitivo, and was a favoured drink of ancient Rome's emperors.
Buy this
Oil and wine are a good buy almost everywhere. An outstanding Sagrantino di Montefalco vintage is as powerful and intense as anything produced in Tuscany. Plus, Sagrantino can age for a quarter-century or more. Among the oil DOPs, the Colli Assisi-Spoleto sub-zone is one to look out for.
Orvieto and Deruta are both known for brightly-painted, handcrafted majolica ceramics. In fact, Orvieto has been a potters' town since the Etruscan era; you can be certain your purchases have a fine heritage.