The hills between Florence and Siena — known as the Chianti — make up one of Italy's most celebrated regions. As long as villa rentals in Italy have been popular, travellers have visited the Chianti.
Even if you have never visited, Chianti landscapes can feel somehow familiar. Its undulating terrain is awash in grapes and olives. Case coloniche — traditional stone farmhouses, some with turrets once used for keeping pigeons — pepper the horizon. The occasional pieve (parish church) pokes its bell tower above the vines.
This was a backdrop often used by the painters during the Renaissance, and with good reason. The Chianti is Italy's countryside at its most photogenic.
Certainly, the Chianti is now one of Italy's most visited rural regions, but its landscapes are incredibly resilient to tourism. Take a back road, or come outside of high summer, and you can feel you have the place to yourself.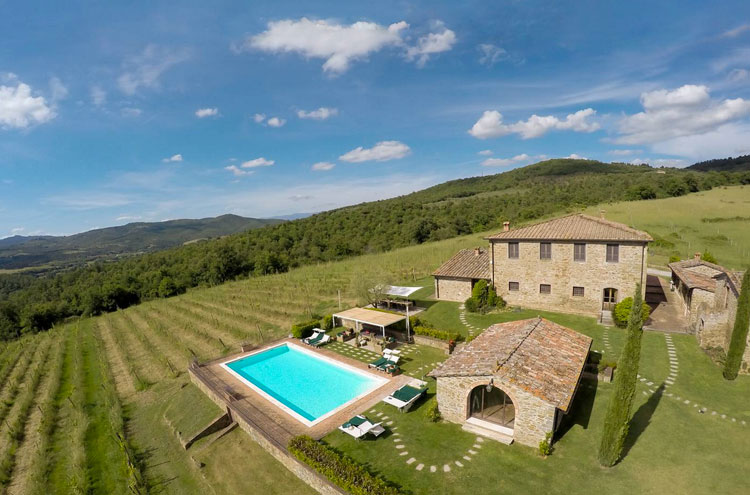 Renting a villa here gives you a chance to escape and to relax (especially if you pick one of our villa rentals with chef). But you are also within easy reach of Florence or Siena, the sights and art of two iconic cities.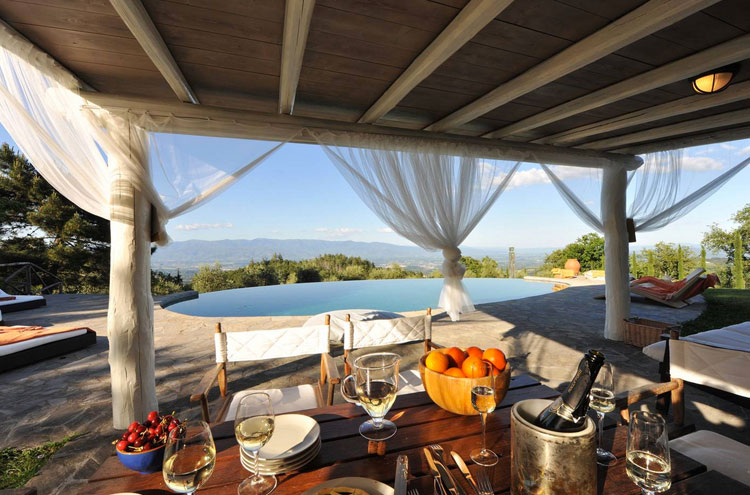 Classic Chianti drives
You will need to rent a car to discover an endless carousel of panoramas. The main wine road, the SS222 or "Chiantigiana", has views along its full length, from Florence's southern suburbs all the way to Siena. Pause just south of Panzano to take in the Conca d'Oro (Golden Bowl), where rows of vines cover what looks like a giant "scoop" dug from the hillside.
Other scenic roads — pack a camera — include the SS429, especially between Poggibonsi and Castellina and between Radda and Badia a Coltibuono. The unpaved strada bianca (literally "white road") between Greve and the main Siena–Florence road, past the lonely abbey at Badia a Passignano, is unforgettable.
Eat and drink Chianti style
Bring an appetite to the Chianti… because you will need it. Life here moves with the rhythm of the seasons, from the first buds of spring to the autumn harvest. This is one of Tuscany's great gastronomic regions.
Chianti is also one of Italy's best red wines, and has been a favourite of the English (in particular) since the 1600s.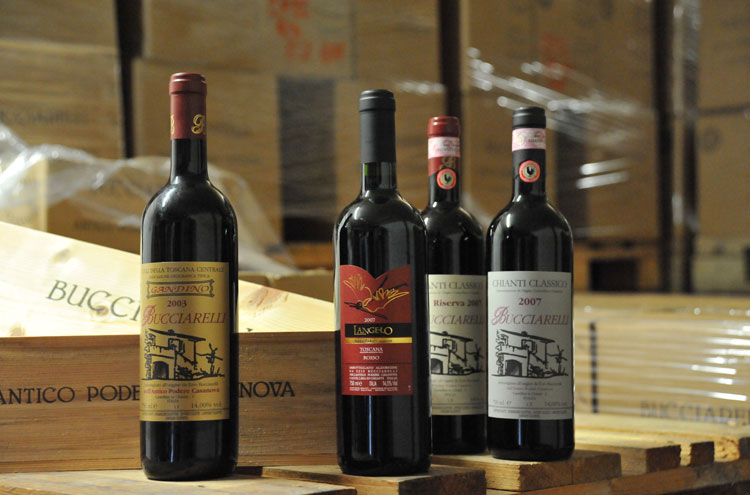 Extra-virgin Chianti olive oil
As well as wine, Chianti is known for its olive oil. Over 400,000 silver-green olive trees grow across the region. Olives squeezed each November produce a pale but pungent oil prized for extremely low acidity. Like the region's wine, Chianti extra-virgin oil is regulated and awarded DOP status for quality assurance.
Close to several of our villas in the Chianti, renowned wineries Fontodi (outside Panzano) and Vignamaggio (near Greve) both make and sell sublime DOP oils direct from their estate.
Stock up at a Chianti butcher
The region is famous for its butchers, too, who sell both raw cuts such as the bistecca alla fiorentina ("Florentine", large bone-in steak) and cured meats. Look out for salami made from Cinta Senese, a local breed of pig with succulent, sweet-ish meat. Wild boar salami (salami di cinghiale) is another Chianti speciality.
Visit the Chianti hill towns
Among many charming Chianti towns, our favourites are Castellina (which has a subterranean street once used for defence) and Radda. There are many more, which is why we also created individual guides to Gaiole, Greve, Impruneta, San Casciano and San Polo.
Buon viaggio!