Picture yourself in a luxury Tuscan villa, enjoying an alfresco lunch by the pool, or admiring the rosy glow of a Tuscan sunset with a glass of fine Tuscan red wine. Breathe in, just a little. A gentle breeze blows the faint aroma of lavender and juniper your way.
But hold on a minute! There are a few stages you should complete first. Weigh up factors before making your decision. Everyone's different, after all. To start with: there is no such thing as the "best" villa in Tuscany; only the best Tuscany villa rental for you. Maybe a Tuscan villa with a pool is an essential, or a villa with air conditioning, or even one of our fully staffed villas in Tuscany.
Ask yourself these 5 important questions below. Or contact us directly, and we can help you come to the best decision tailor-made for you.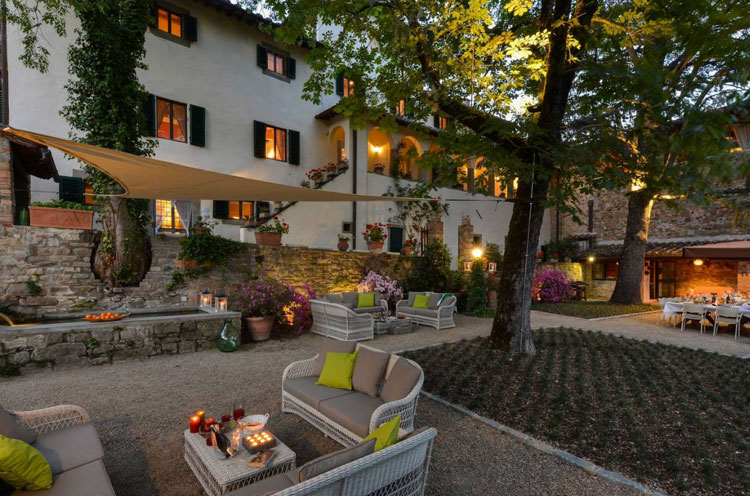 Are you a first-time visitor to Tuscany?
If this is to be your first time in Tuscany, you may have a different set of criteria to an old hand who has visited the region many times.
Florence, Tuscany's capital, has the largest concentration of sights and variety of things to see and do. The Chianti, hills to the south of Florence and within easy reach of the city, is one of the most famous wine zones in the world. It makes sense to base yourself around here. You can easily mix city with countryside.
If you have an idea of "classic Tuscany" embedded in your mind, you will find it around our Chianti villas.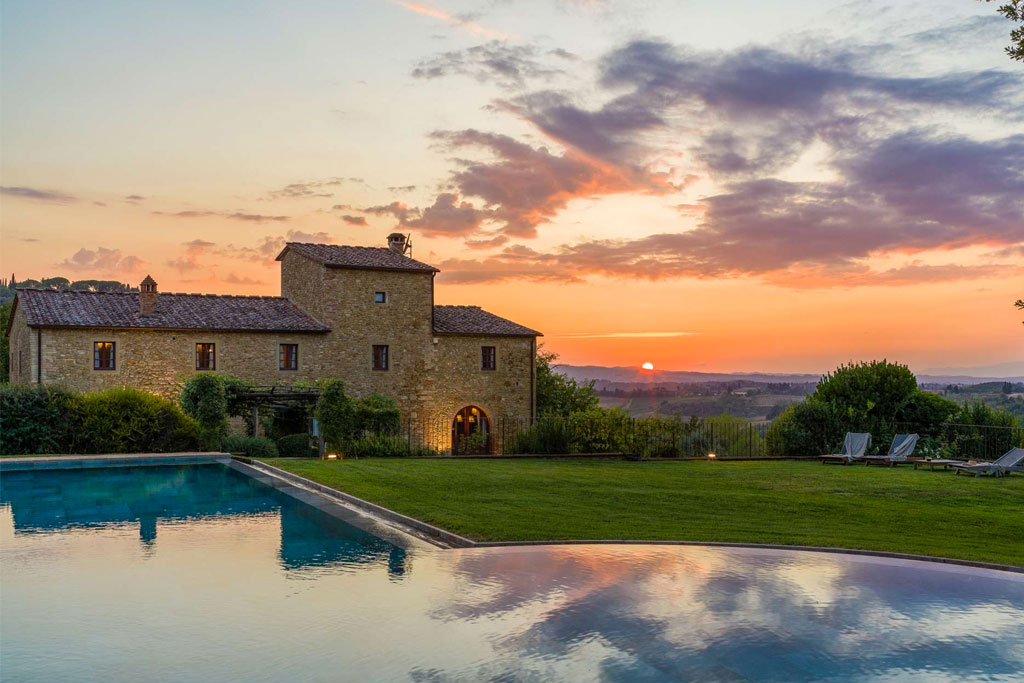 Does your Tuscany villa need a big dose of culture?
If you want to visit museums and other cultural spots, you may want to be within easy range of Florence or Siena (or between them, in the Chianti hills). Florence has the Uffizi Gallery, Michelangelo's "David", Medici palaces and tombs, Renaissance gardens, countless painted chapels and more. We offer many luxury villa rentals near Florence.
Siena's heyday was during the Gothic period. It hit its height of power in the first half of the 1300s, and sights like the Campo, Palazzo Pubblico and Duomo remain almost unchanged since medieval times.
Other Tuscan cities for culture vultures are Lucca (the birthplace of Puccini, with a museum and summer opera festival dedicated to him); Pisa (for its Leaning Tower and sublime Romanesque architecture around the Campo dei Miracoli); and Arezzo (with Piero della Francesca's "Legend of the True Cross" frescoes and a famous antiques market). We have a dedicated collection of villas near Pisa and Lucca.
If you favour a rural Tuscan escape, you don't need to abandon the idea of culture altogether. Montepulciano, Montalcino and San Gimignano all have fine art and architecture to admire. It's just a little more thinly spread than in the cities.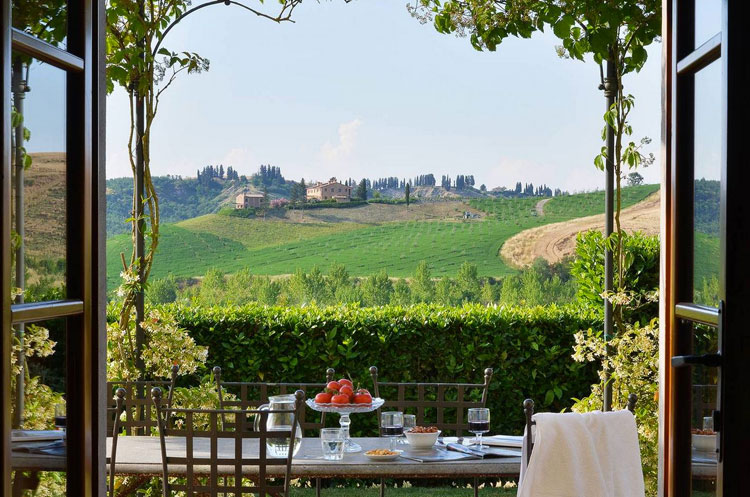 Do you want to stay close to a village in Tuscany?
A selection of Tuscany Now & More's luxury vacation rentals are within walking distance of a village or town centre. Staying in one of our Tuscany villas near villages gives you a chance to integrate yourself with the rhythms of local life. Stroll to the weekly produce market, attend a church service, or just drink till late and enjoy the to-and-fro at a local bar.
On the other hand, if your Tuscan idyll involves being marooned amid a sea of grape vines, with nothing but an occasional swallow to disturb the silence, this option isn't for you. Check our collection of villas in vineyards instead.
Here you will definitely need to rent a car. Not even Tuscans rely on rural Tuscany's bus services!
Are you a returning visitor or looking for a new angle on a Tuscany vacation?
You've seen a Chianti sunset, met David's inscrutable gaze at the Accademia, climbed the Leaning Tower of Pisa, and walked Siena till your feet are sore. But you still haven't seen all Tuscany has to offer — not even close.
At a villa in the Maremma, you can explore the rolling hills of the Morellino winelands and archaeological sites of the ancient Etruscans. Sights here are more spread out than farther north — you'll definitely need to rent a car — but they are also far less busy, even during high season in Tuscany.
North of Florence, the Mugello was the original home of the Medici family, who rose to power in medieval and Renaissance Florence. A villa near Borgo San Lorenzo locates you at the heart of this very different part of Tuscany.
Or consider a villa near Rome or villas in Umbria. We offer those, too.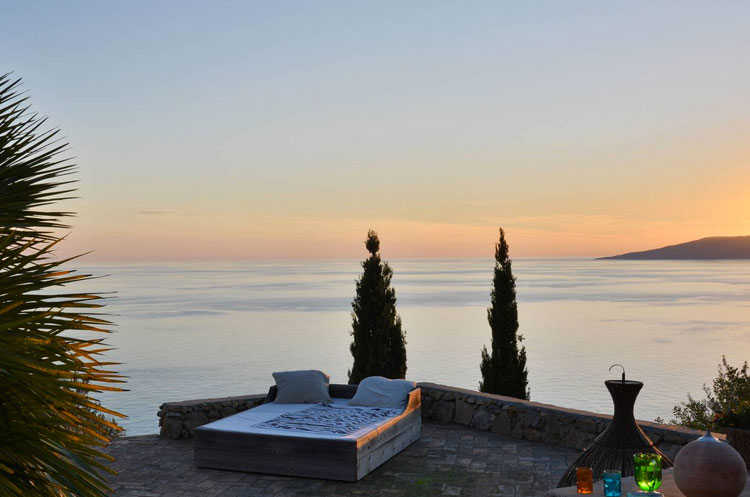 Do you have special interests to pursue in Tuscany?
Different areas of Tuscany will appeal to travellers with specific interests. If you are a wine lover, it makes sense to be based in the Chianti, or in southern Tuscany, near Montalcino or Montepulciano.
Photographers and Instagrammers love the technicolor majesty and vast skies of the Val d'Orcia, also close to our villas near Montepulciano. Many classic images of Tuscany — cypress stands huddled around lonely chapels or roads snaking along almost lunar clay ridges — are shot here or in the Crete Senesi (south-west of Siena, on the road to Asciano).
If you have a passion for ancient history, the Maremma was the heartland of the Etruscan world (aka "Etruria"). This fascinating pre-Roman culture left important remains (Vetulonia, Populonia, Roselle) and museums stuffed with artifacts (Grosseto, Volterra, Chiusi). Outside Pitigliano, the Etruscans carved a network of vie cave (open-air passageways) into the soft tufa rock. Their use? That — like much of Etruscan culture — remains a mystery.