Tradition and millennia of viticulture have put the region of Chianti on every wine connoisseur's bucket list. This is one of the most famous wine-producing regions on the planet.
Chianti wine is often enjoyed on its own, although relatively high acidity and robust structure make it a great match for a wide variety of Tuscan dishes. For many in this part of Italy, Chianti is as essential to cuisine as extra-virgin olive oil.
If you are planning on visiting one of our villas in Chianti anytime soon, here is some background to kick off your explorations.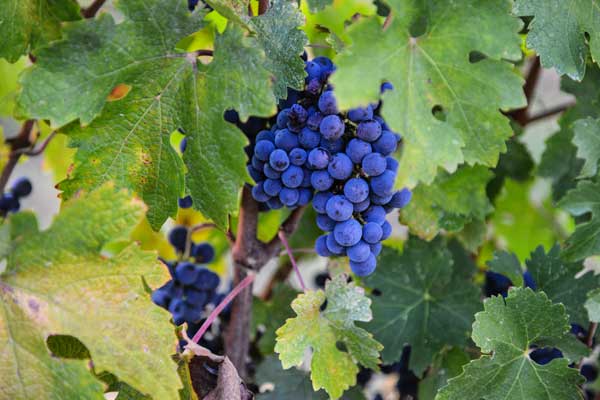 1716 and all that
To many, the instantly recognisable feature of a Chianti wine is its traditional bottle, wrapped in a straw basket, or fiasco. This swamp-weed basket was designed in Empoli with a flat base which simultaneously supports a round-bottomed wine bottle — traditionally the easiest shape to form by glass blowing. The basket also acted as protection against breakage during transport.

Although the iconic fiasco still decorates many of the region's restaurants, it is used by few modern wine producers. Most favour a standard bottle. The reason? Probably cost. A fiasco was made by hand, and so needed a skilled artisan, something for which Empoli became famous.
As a legal entity, Chianti wine dates back to 1716, when it became the first defined wine area in Italy. It wasn't until the middle of the 19th century, however, that a standard recipe for its wine was developed.
The creator of the original modern recipe was Baron Bettino Ricasoli, who was later briefly Italy's second prime minister (1861–62). His recipe, which the family-named estate near Gaiole still produces, was a blend of three grape varietals in strict proportions: 70 percent Sangiovese, 15 percent Canaiolo and 15 percent Malvasia Bianca.
Tuscan reds with super-powers
In the late 20th century, a few ambitious producers began working outside the regulations. Their vision for Chianti wine was for even higher quality.
These wines, including Tignanello and Sassicaia, became nicknamed "Super Tuscans". This flurry of creativity and innovation led to popularity (and sky-high prices) for these modern wines. Eventually, the government reconsidered its rules and allowed some of the wines back into the Chianti label. Many, however, have chosen to remain apart.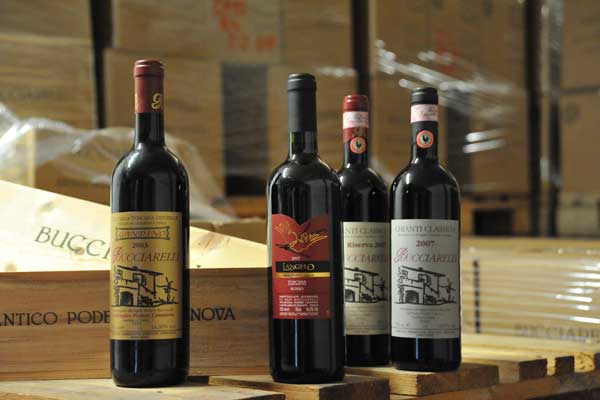 Nowadays Chianti producers use a variety of recipes, with various blends of native and international grapes. Only in 1996 did it become legal to make Chianti wine with 100% Sangiovese grapes. The current decree for a DOC Chianti wine is that it must include at least 80% Sangiovese, the traditional wine grape of Tuscany.
Chianti sub-regions
Panoramic views of rolling green hills dotted with olive groves and vineyards are abundant in all of the main Chianti sub-zones. Yet when Chianti was first demarcated in 1716, it included only 3 villages: Gaiole, Castellina and Radda. In 1932 the growing zone was completely redrawn and subdivided into 7 areas. These sub-zones are: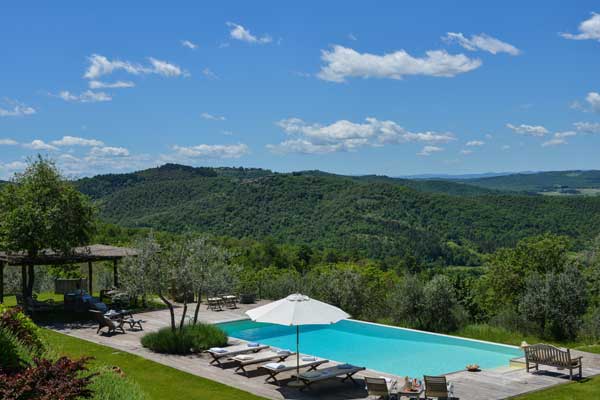 Colli

Fiorentini

, the hills just south of Florence

Rufina, around the

comune

of Rufina, north-east of Florence on the southern edge of the Mugello
Classico

, the heart of Chianti, covering the famous hills between Florence and

Siena
Colli Aretini

, to the east in the province of

Arezzo
Colli Senesi

, just south of the Classico sub-region, close to Siena

Colline Pisane, the farthest west of all sub-zones, in the hills close to

Pisa

Montalbano

, north-west of the Colli Fiorentini, close to Prato
Chianti nowadays has 8 sub-zones, because part of the Colli Fiorentini were renamed Montespertoli in 1996, with the town of the same name now at the centre of this growing area.
Each Chianti sub-zone creates a unique expression of Chianti wine, with differences including how long they age, how much alcohol they contain, and which regional dishes they best complement.
The most famous area of them all is Chianti Classico.
It's a classic
Chianti Classico takes the longest to achieve its ideal age, and is held up as the noblest from the region. This area alone produces over 35 million bottles every year.
What makes a Classico unique? Its reputation extends beyond just the quality of the wine, to traditions and procedures that are still followed.

In order to protect and promote their wine, as well as prevent wine fraud, the Chianti Classico Wine Consortium was founded in 1924. You can easily identify Consortium wines by their pink label with a Black Rooster seal. It is found on the majority of Chianti Classico bottles.
This black rooster signifies the peace between Siena and Florence, two Tuscan cities that were rivals in the medieval and Renaissance eras. Almost all Classico producers now belong to the Consortium, ensuring overall quality is preserved. Alone among the Chiantis, a Classico must contain only red grapes.
Chianti Classico wines are aged for various lengths of time. In their youth, they are often characterised by a floral and cinnamon bouquet. Given longer to age, aromas of tobacco and leather can surface.
Staying at one of our villas in Chianti or villas near Florence provides the opportunity to taste Classico in all its sublime guises. On one of our Chianti wine tours, you can experience how the wines develop from plant to bottle.