Italy is one of the most diverse wine-making countries in the world. It produces over 50 million hectolitres a year. Put another way, that's roughly 6 trillion hangovers.
The Ministry of Agriculture and Forestry documents that each of the 20 Italian regions produces its own wine, from around 350 different grape varieties. That's a lot of variety, and a lot of competition. So, what exactly makes Tuscan wine so special?
King of Tuscan wine: the Sangiovese grape
Sangiovese, the name, derives from Latin: Sanguis Jovis, "blood of Jupiter". It is the most widely planted red variety in Italy, and the lifeblood of red wine production in the central regions.

Tuscan wines including Chianti Classico (Annata, Riserva and Gran Selezione), so-called "Super-Tuscans" like Tignanello, Vino Nobile di Montepulciano and Brunello di Montalcino are made purely from Sangiovese or in a blend where this grape variety dominates.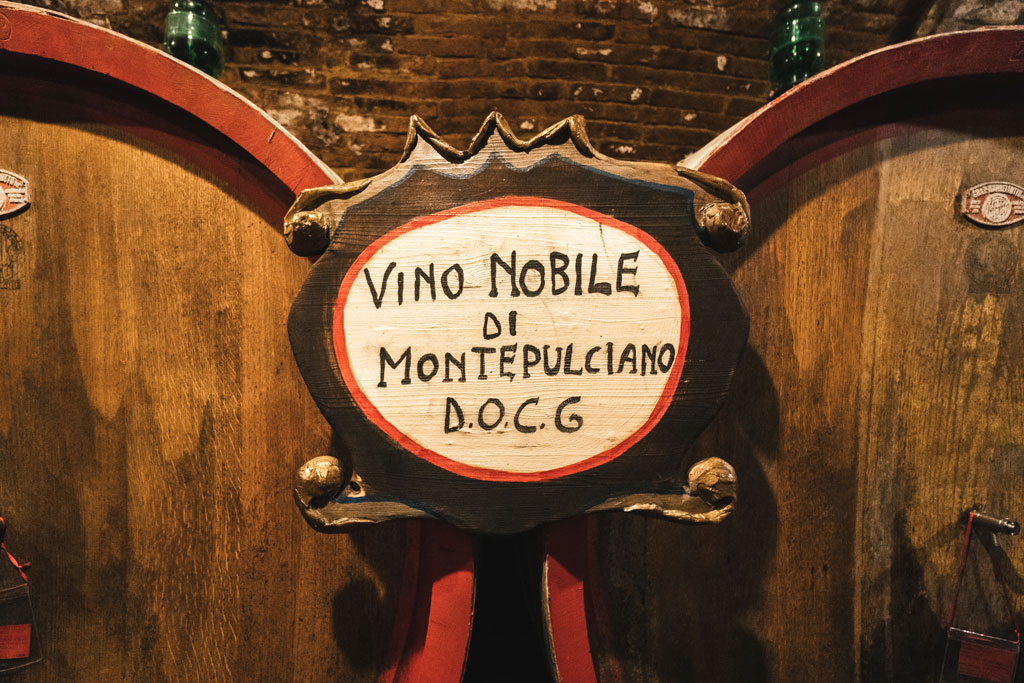 Brunello wine is 100% Sangiovese. Chianti wine such as Chianti Classico and Vino Nobile di Montepulciano are a generally a blend containing 70–85% Sangiovese.

"Brunello di Montalcino is probably the wine which best expresses Tuscany," explains sommelier Valentina Mazzetti.

"With a glass of Montalcino you can embark on a story, a story of the culture. Here in Tuscany we say that Sangiovese is a storyteller, of places and spaces. It reflects the soil and place it comes from."
Sangiovese's role in Tuscan wine
Sangiovese has characteristics which set it apart from other grape varieties. Ruby red in appearance, it has a unique set of aromas and firm tannins, and is high in acidity.

The young grape exhibits aromas of cherry, violets, plums and blueberries. With age it acquires heartier notes, and can even develop sweet tobacco, coffee, and spices as a result of specific aging techniques and practices.

Acidity and tannins are the astringent qualities you find in red wine — best likened to the taste of unsweetened tea.

"The [Sangiovese] grape variety produces a wine with high acidity and tannin, two important characteristics when ageing wine. And as the wine matures it will develop incredible flavours," adds Valentina Mazzetti. This partly explains Tuscan wine's uniqueness.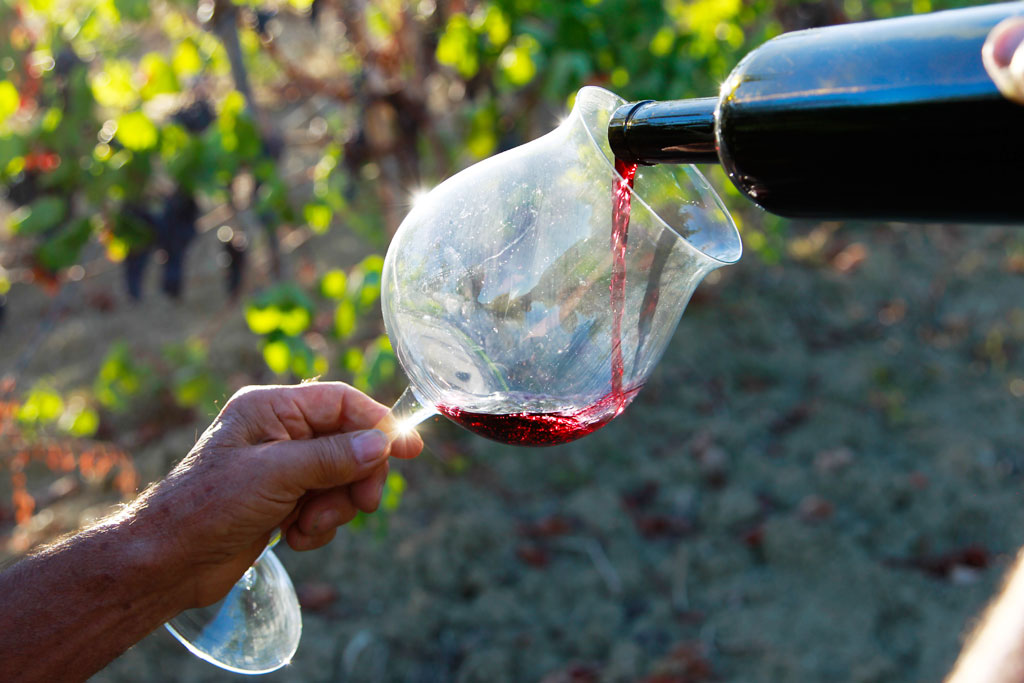 A balance in acidity and tannin makes what sommeliers refer to as a "medium-bodied" wine. The feel of a Sangiovese wine in your mouth is neither powerful (as with full-bodied wine) nor delicate (a light-bodied wine), but balanced. Medium-bodied wines make ideal "food wine", and can be easily paired.

High acidity and tannins are crucial when aging wine. They allow the liquid to stay "alive" during its time in barrels. Because of the abundance of these compounds, a Brunello wine can age 40 years and a good Chianti wine 20–25 years.

Tuscan wines' garnet-red colour, medium body and unique aromas all result from the high tannin and acidity in a Sangiovese grape. This is the secret to Tuscany's unrivaled viticulture and wine-making heritage.
Tuscany wine tours and Sangiovese tasting
If you are staying at one of our villas in Tuscany, you have probably planned a visit to the wine estates of the Chianti, Montepulciano or Montalcino. We certainly recommend it. (Better still, take one of our Tuscany wine tours.)

Getting close-up is the perfect way to put a face (or a taste) to terms like "medium bodied", "vibrant acidity" and "high tannins" — characteristics which define the very best Tuscan wine.