The Oltrarno leather district
By the 14th century, some 1,600 shoemakers were working in the city, around a third of them based in Oltrarno, close to the tanneries (concerie). Leather was also in demand for book covers, saddles and other horse tack.

Most production has now moved out of the city, but Oltrarno is still a working area on the less touristy south bank of the Arno. Since the Florentine government pumped money into the district in the early 2010s, a new wave of entrepreneurial artisans has moved in, complementing Oltrarno's cultural history. If you're staying in one of our villas near Florence, the Oltrarno is right on your doorstep.
Meet Mario, the shoemaker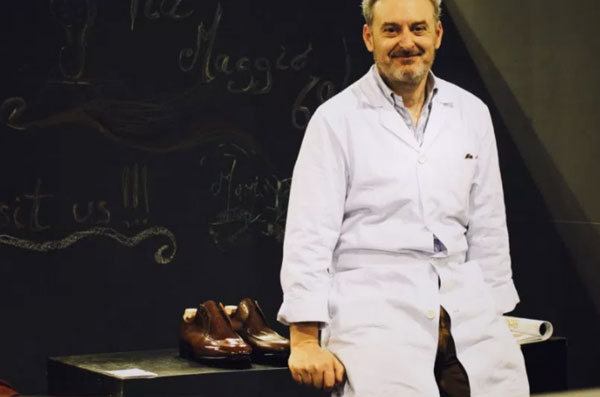 Photo: Genteelflair.com
Mario (pictured above) joined his brother Stefano to help create a shoemaking business in Florence which attracted worldwide acclaim. Clients included Daniel Day-Lewis and Andy Garcia. But Stefano died prematurely in 2012, prompting then Mayor of Florence Matteo Renzi to say: "A man who incarnated the true essence of the Florentine artisan has left us prematurely."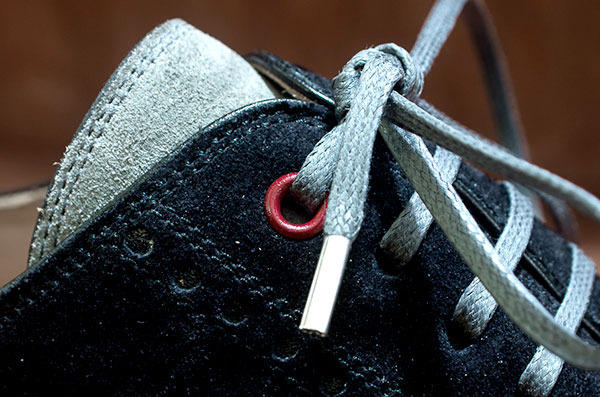 The company was taken over and still trades in Florence today as Stefano Bemer. But Mario left in 2014 to work with two colleagues and create his own eponymous brand, Mario Bemer, which still operates out of Oltrarno and now sells worldwide.
"In Italy, specifically in Tuscany, one can find the best leather tanneries, materials, and suppliers of the necessary items for fine artisan craftsmanship," says Mario. "Italy is known worldwide for these reasons, and this gives us an advantage of being identified with the highest standards."
His shoes are made with a Goodyear-welted sole, which does not compromise on flexibility or comfort – and he's more than happy to demonstrate that flexibility by taking one and giving it a twist. Red 'O's on the top eyelets of each shoe are his individual brand touch.
" 'Made in Italy' and 'Made in Florence' both carry a tremendous amount of value," adds Mario. "We are world renowned for crafting the finest hand-made products using the best materials available. I believe the centuries-old traditions in artisanship that we have are unmatched by any other place."
Buying leather in Florence
Of the 4 million companies in Italy, 98 per cent have fewer than four employees. You can buy direct from these small-scale artisans in the back-streets of Oltrarno. Their wares make good presents. However, you only tend to find small items like wallets and boxes; most clothing is sold through specialist retail shops.
Alternatively, you can buy at market. There are two in Florence known for leather, San Lorenzo and the Mercato Nuovo. As you'd expect, it's mostly touristy stuff such as belts, wallets, bags and key fobs. A fleur-de-lys, the symbol of Florence, inside or outside the bag at least denotes the product's origin.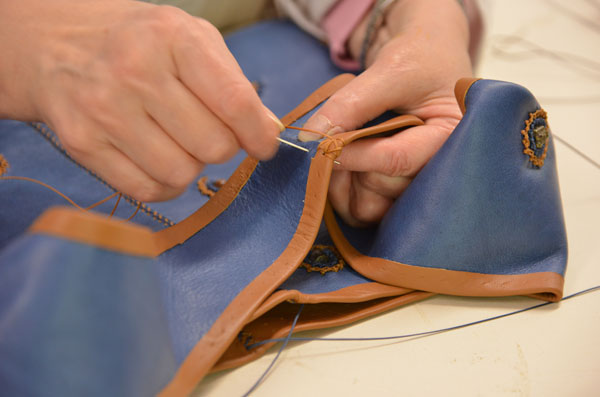 According to Italy Magazine, these are four telltale signs to watch for when buying Florentine leather:
Aroma: The item should smell musky and natural. Steer clear of anything that smells like chemicals.
Suppleness: The leather should feel smooth, supple, and soft, not stiff.
Colour:The highest quality natural leather in tan or brown can stand on its own, without any added color, to reveal the natural grain. Dyes often mask lesser quality leather.
Stitching: The stitching should be tight and regular, with small stitches sewn close together.
The best places to buy leather in Florence
Benheart: Two stores on Florence's north bank, stocking 100% Made in Italy leather goods. Read this insightful feature about Ben and the leather industry in Florence – Italy Magazine
Dimitri Villoresi: A leather workshop selling deconstructed, hand-stitched travel cases, bags, and other accessories – Travel + Leisure
Casini Firenze, Piazza de' Pitti 30: Owned by Jennifer Tattanelli, whose bags were inspired by her great grandmother. Also the place to buy a leather jacket – Visit Florence
Cellerini: "The most elegant man I know introduced me to this boutique. This is where he gets gifts for his friends, and where the grand old families of Florence go leather shopping" – TrustandTravel.com
The price of leather in Florence
So, how much does good leather cost in Florence? Leather jackets costing less than £180 might be made in Italy, but the leather may come from elsewhere. The Made in Italy tag can be used if 33% of the leather is from Italy or the goods are made there: caveat emptor.
The price of a genuine, good quality Italian jacket is usually between £225 and £270 off the peg; bespoke from £350.
A good quality briefcase or bag can be had for £150: brands like Furla from £250 and Gucci/Prada higher than that. Belts from Cellerini (see above) cost from £130: in the market, a decent leather one would be £30. Ready-to-wear Mario Bemer shoes cost from £650; bespoke around £2,500.
More essential Florentine leather stops
The Piero Tucci shop and factory on the edge of Florence, reached by bus or taxi, allows tours of its workshops. Guides explain the process of cutting, assembling, stitching and finishing.
The School of Leather (Scuola del Cuoio) is found in workshops behind Santa Croce Church. Their trainee artisans produce quality goods which are then sold in the on-site shop. Praise for the leatherwork is high, and you can be sure it's 100 per cent Italian.