What's on your must-have list for renting a villa near Florence with your teenagers? A villa with a pool, of course. But splendid isolation and somewhere to splash — so effective when they are little — may not be enough anymore.
Seeing Florence with teenagers needs the right accommodation and a well-researched to-do list.
Florence itself has plenty of action for teenagers. And, while busy most of the year, the centre is compact and safe, with good cellphone reception for emergency Google Maps. Of course, it is also one of Tuscany's best shopping spots for teenagers.
The four very special places to stay below combine the best of the city with classic Tuscan countryside.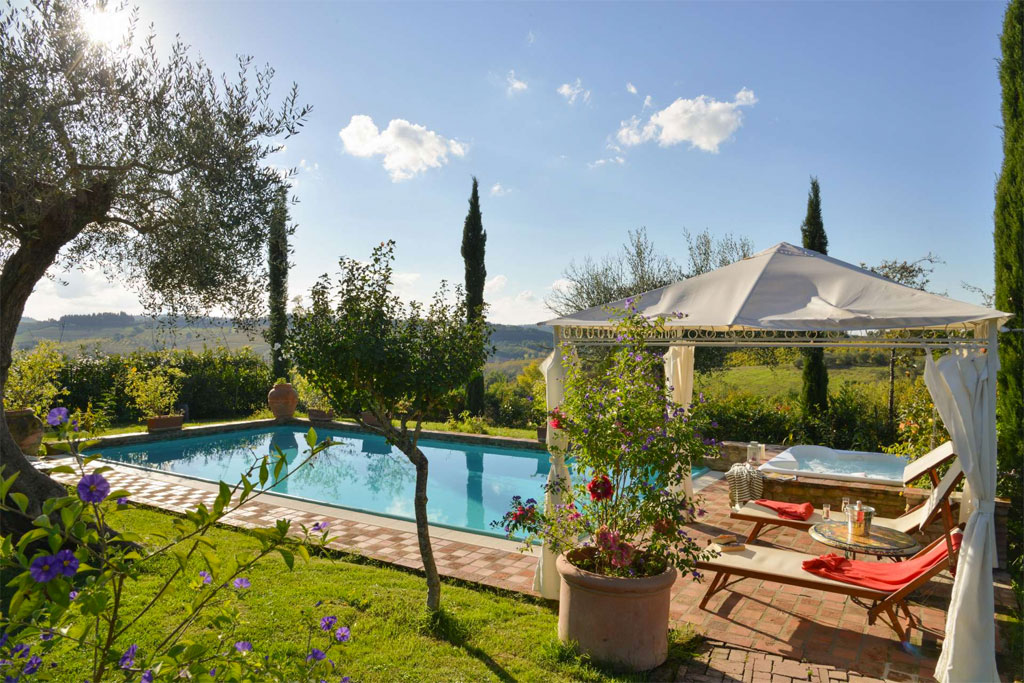 Why? This cosy family villa in the hills has something your older teens will love: a transport route into the heart of the city, by bus and an efficient tram. The villa itself has a pool, volleyball and basketball areas, darts, and a heated hot tub for soaking away and admiring the sunset. Good mountain bike trails are nearby.
Distance to the Duomo: 10 miles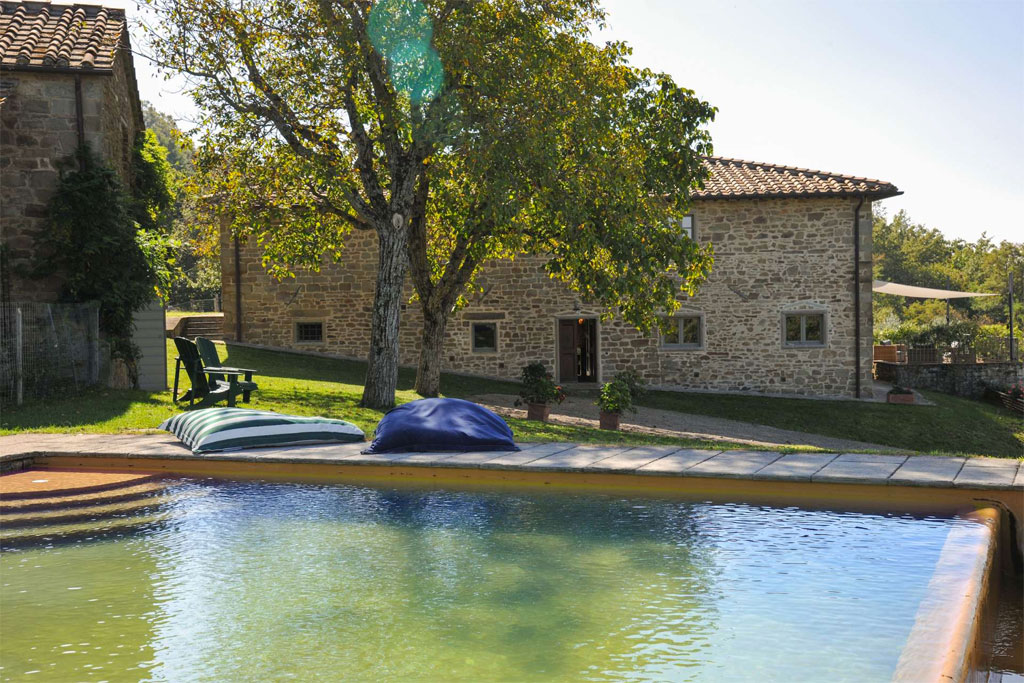 Why? The Mall, one of the best shopping outlets near Florence, is right on the doorstep, which many teens will love. Back at the villa, there's a luxurious heated pool, plus a private floodlit tennis court and table tennis. A separate pool house has bedrooms, if your teens want more independence — but you still want them within range!
Distance to the Duomo: 13 miles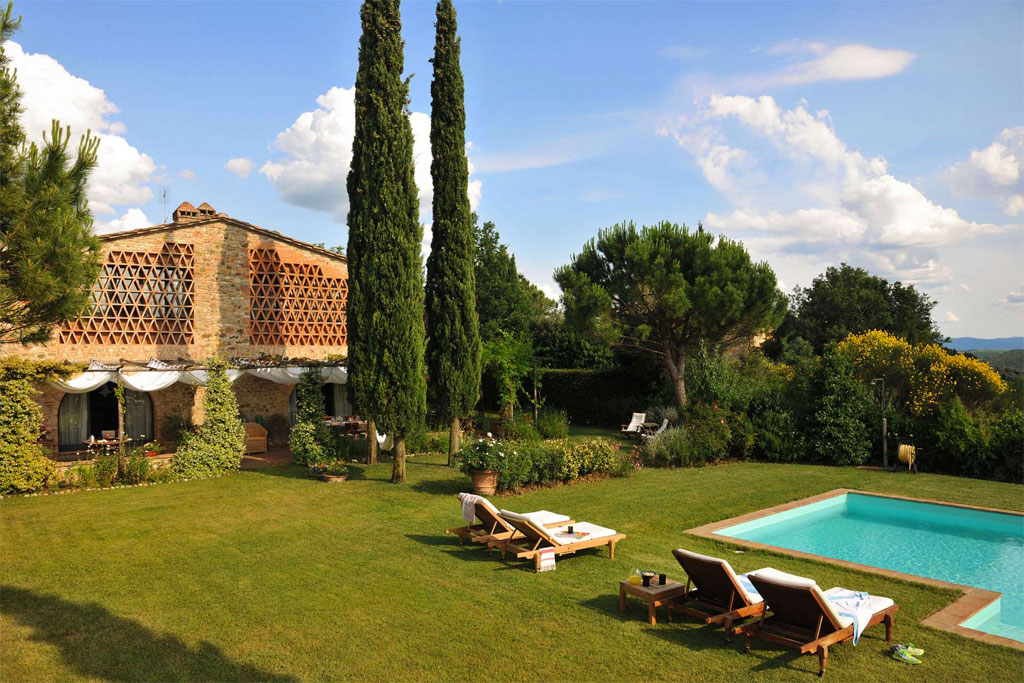 Why? This 5-bedroom villa just outside the walled village of Barberino Val d'Elsa has plenty for active teens. As well as an on-site basketball hoop, table tennis and gym, riding stables, bike rentals and hot-air ballooning are all on the doorstep. Older teens in need of some pampering can walk a few hundred yards to a well-regarded spa.
Distance to the Duomo: 19 miles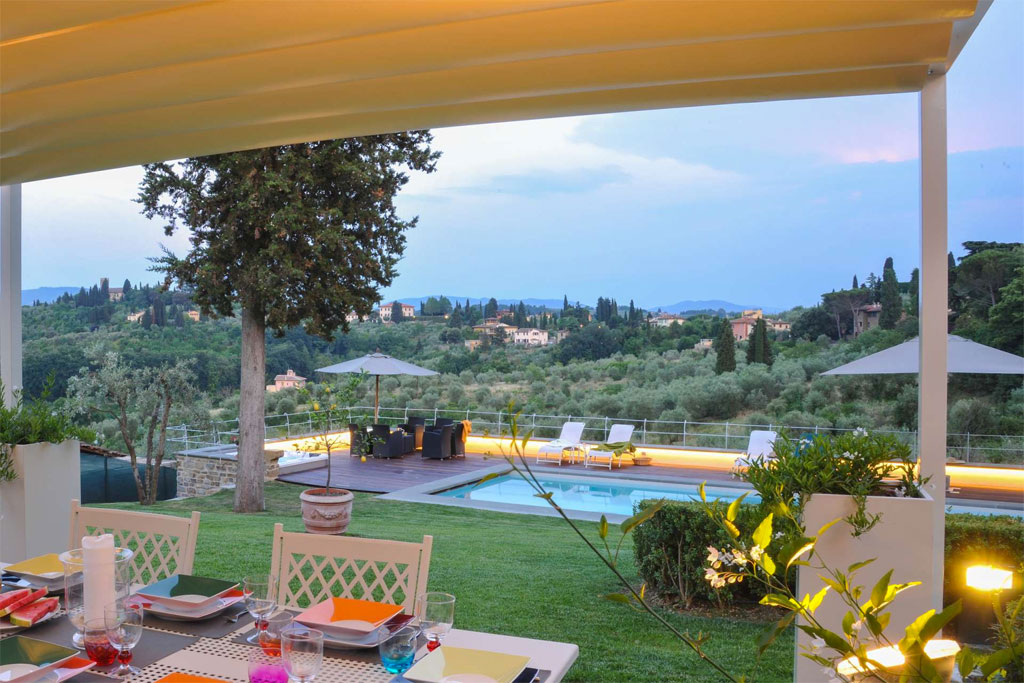 Why? Shoppers can walk to Via Tornabuoni, Florence's swankiest street. Soccer fans can ride a couple of buses to the Fiorentina stadium. At this luxury restored farmhouse with heated pool, you are literally in Florence — while at the same time surrounded by peace, quiet, hills and olive groves. A cab home after a night out in the city won't break the bank.
Distance to the Duomo: Under 2 miles