Adopted as the wooden son of Tuscany, Pinocchio is the star of a morality tale enjoyed around the world. But the classic Disney movie differs in many respects from the original children's folk tale, written by Carlo Collodi.
The birth of Pinocchio
Originally published as a serial story in a children's newspaper, Il Giornale per i Bambini, the complete story was written between 1881 and 1883. It was soon published as a book after gaining mass popularity.
The author, Carlo Lorenzini, was better known by his pen name, Carlo Collodi. He was born in 1826 and died in 1890, by which time he was a well-known writer and political commentator in Florence.
Collodi's children's story only found worldwide acclaim when a translation appeared 2 years after his death.
Moral lessons?
Collodi's "Le Avventure di Pinocchio" is laden with moral teachings woven into a story of a small wooden boy who struggles to know the difference between right and wrong — occasionally getting into scrapes that could be viewed as too graphic for children today.
"The book is not only a children's book…. It's not just a story of a bad boy able to become a good boy," explains Ornella from London's Italian Bookshop.
"Pinocchio lives in a very poor environment, a society where moral values are easy to break and where it's easy to follow bad examples, so it is a book for adults as well. Early versions were very different from the story we know today — in one draft, the unruly puppet comes to a gruesome end. With alterations suggested by Collodi's editor, the book finally became a true children's classic."
This back-story is a stark contrast with the best-known adaptation, Disney's 1940 animated children's feature, which sweetened "Pinocchio" further by stripping back the details into something digestible for young English-speaking viewers.
Collodi's story
Collodi lived during a time of struggle. Unification of the historically separate states of Italy had only occurred in the 1860s, and the country was struggling to establish a national identity.
Working as a translator for French children's books early in his life, Collodi became fascinated by the use of allegory to convey social and political views within stories. This experience shaped his writing, especially in later works "Giannettino" and "Le avventure di Pinocchio".
"Pinocchio can be related to everyone's personal history, because it talks about growing up and learning the difference between good and evil, making mistakes and then working hard to fix them," says Maria Bartolucci. Her traditional, family-run woodwork company, Bartolucci, hand-make and sell over 1,500 Pinocchio marionettes every year.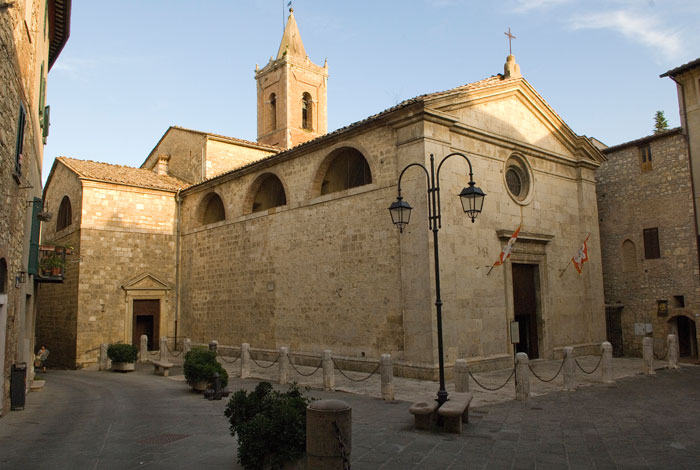 "It's about the rebel attitude of the teenager and discovering your parents through the sacrifice they made for you. We think that this is why everyone, at any age, can relate to this tale. It's something that goes through any period, age or culture. Everyone has a little Pinocchio inside their heart."
Pinocchio in Tuscany
The legacy of Pinocchio's teachings is kept alive by the Fondazione Nazionale Carlo Collodi, "promoting, since 1962, culture of children and for children, starting from the world famous literary masterpiece for children, The Adventures of Pinocchio."
If you're staying at one of our villas in Tuscany with pool, kids (or adults) with a deeper interest should visit Collodi. This small town whose name the author adopted is close to several of our villas near Lucca.
Collodi's Pinocchio Park celebrates and retells the story with monuments, mosaics, a maze and water features.