On horseback is an excellent way to explore the trails and byways of Tuscany, taking in vineyards and olive groves at a relaxed pace against a backdrop of rolling green hills and Renaissance landscapes.
The shoulder months of spring and early autumn are optimum for riding, away from the summer heat. And of all the Italian regions, Tuscany probably has the widest choice of stables, with near-perfect topography for riding out, including the Natural Reserves.
It's easy to find riding schools providing lessons or short rides, and there is also plenty of choice to book a day-long trek with picnics and wine provided. Here is a selection of some of the best.
Note: You will normally need to bring your own jodhpurs, gloves and boots — the protective equipment (including hat) should be provided by the stable/riding school. Check relevant insurance is in place.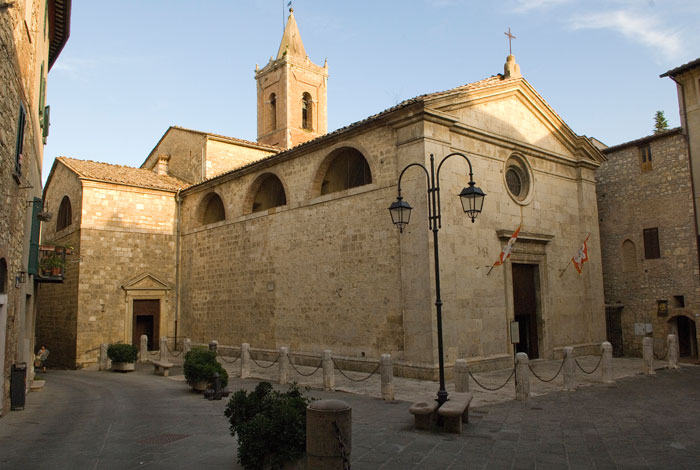 Tuscan villas with horseback riding nearby
Several of our villas in Tuscany for rent have horse-riding facilities close by; ask any of our reservations or concierge team members for information.
Campo Chinandoli: Deep in Tuscan horse country, with rolling pastures and herds of white Maremma cattle. Close to medieval Massa Marittima, with a large selection of bars, shops and restaurants. The area is known as the Colline Metallifere for its mineral wealth, resulting in a range of colours in the soil and rocks. Montieri village, 7km away, has shops, a good pizzeria, tennis, riding stables, bank and post office. The riding is at Prategiano, which offers half days for beginners from £44 and full day rides for experienced riders from £107.

Podere Nuccioli: One of our villas near Florence, on a hill-top on the outskirts of Caldine village, close to Fiesole. Caldine has a restaurant, few bars and a big supermarket. Horseback riding is available at Toscana Ranch close to Scarperia, about 27 km away. A 4-hour visit including lunch costs £83.

Il Cortile Pratolino: Set within 200 acres on the slopes of the Monti del Chianti. The old farmhouse is situated at the eastern edge of the Chianti wine-producing area, midway between Florence and Arezzo. Close to Cavriglia, which has a selection of food shops and an excellent restaurant. Riding is at La Forra, 10 minutes away; lessons for beginners are available, as well as horseback tours for experienced riders over 14.

I Tre Cipressi: The villa has is in the Chianti near the hamlet of Tignano, half way between Florence and Siena and set in some of Tuscany's loveliest countryside. There's a private saltwater swimming pool, and restaurant/spa within walking distance offering massages and a sauna. The Il Paretaio riding stables (5 miles away) have been established for three decades and have 30 horses; lessons are divided into three separate ability levels.
Riding treks in Tuscany
Berardenga Horse Riding Centre: In the heart of the Chianti, close to Siena, Berardenga is an agrotourism centre with a riding school which offers a range of one-day treks, or longer. It's run by a husband and wife team who speak English, and who offer one-day options that include the heart of Chianti, the Pilgrim's Way, into Crete, or a ride to Montalto Castle, all with picnic lunches. Riding lessons are also given.
Podere Palazzone: This stud farm west of Siena overlooks Pomarance and Volterra, and is on the doorstep of the Berignone Reserve, the biggest Natural Reserve in Tuscany. Hence, the riding is through forests and streams, with the option of horseback swimming in a narrow flooded canyon. The horses are Hanoverian and the treks range from easy relaxed riding to ascending steep gorges and gallops on open fields. The treks range from one to five hours, and from £20 to £100. Riding equipment hire is available.

Fattoria Tegoni: A little south of Podere is a farm with a wooden clubhouse which offers cookery lessons and riding. It's also in a reserve, hotching with wildlife and with treks through oak forests, streams and open plains. All 56 reviews on Tripadvisor rate it excellent. Tegoni caters for beginners with 1- or 2-hour rides, and also runs full-day excursions with picnics of cured meats and cheeses from the farm. Prices from £25 to £130, Riding lessons also available, including those for children from £16 (or a package of 10 lessons for £145).

Lucca Horseriding: This company has two ranches outside of Lucca: cars are needed to get there, or a pick-up and drop-off back to the town can be arranged for a fee. There are several riding options ranging from 1 to 6 hours, the latter including lunch in a forest restaurant. The excursions are at walking speed; prices range £30 to £105.
Read this entertaining account by an aunt taking her 11-year-old niece on a 2-hour surprise ride (children under 18 must hear a protective hat, and those under 14 must also wear a body protector).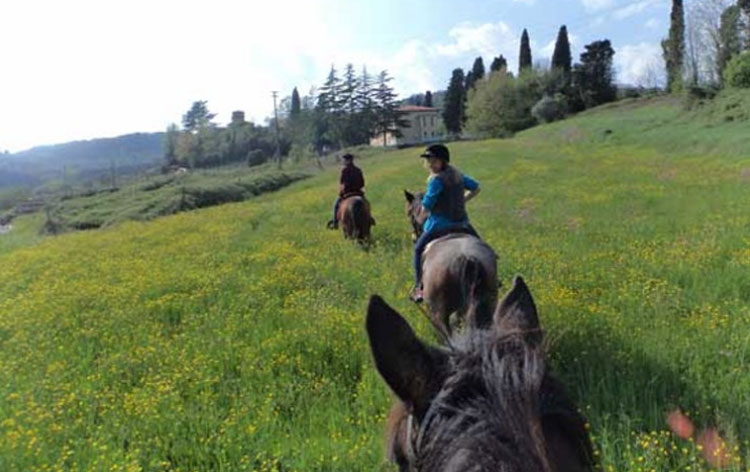 Tuscany horseback riding for children
Ranch Riding Tuscany is an equestrian centre close to Volterra and San Gimignano. While it does offer adult lessons, it is focused on children's' riding. There are classes for kids aged 3 to 5, who get a 20-minute "Leg up" introductory ride. There are also lessons for those aged 6 to 12, and 12+ (group lessons £12; individual £20 for 1 hour), as well as first-time lessons where the hour is split on and off the horse. The centre also arrange horse-riding birthday parties and other events.
Riding included on a day out from Florence
There are plenty of options to go riding as part of an organised excursion. One highly rated company, Fun in Tuscany, offers small-group 90-minute rides in the Chianti through olive groves and vineyards as well as lunch and a visit to San Gimignano. The 8-hour trip leaves Florence at 9:15am and costs £100.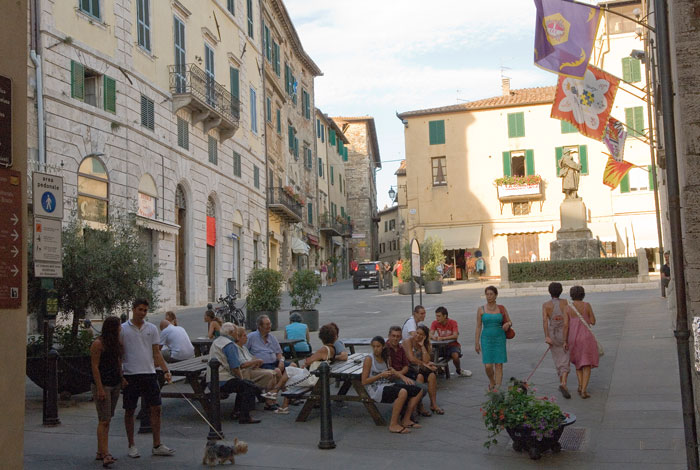 Florence Country Life offers an hour's riding followed by wine tasting with three different wines with bruschetta and cheese in the stables. The 4-hour tour leaves Florence twice a day in season and costs £85. Viator also offers a 6-hour excursion to the Chianti from central Florence, to include an hour's riding, a visit to a winery and a sit-down lunch, for £98. All companies say participants must be over 14 to ride.