Pigs or dogs?
When staying at one of our Tuscany villas at pretty much any time of year, chances are truffles grow not too far away. Both dogs and pigs have been used to hunt out these fragrant fungi, and it's all because of the truffle's distinctive aroma. Whereas dogs are trained to recognise the scent, female boars are naturally attracted to it because of a similarity to the pheromones found in a male boar's saliva.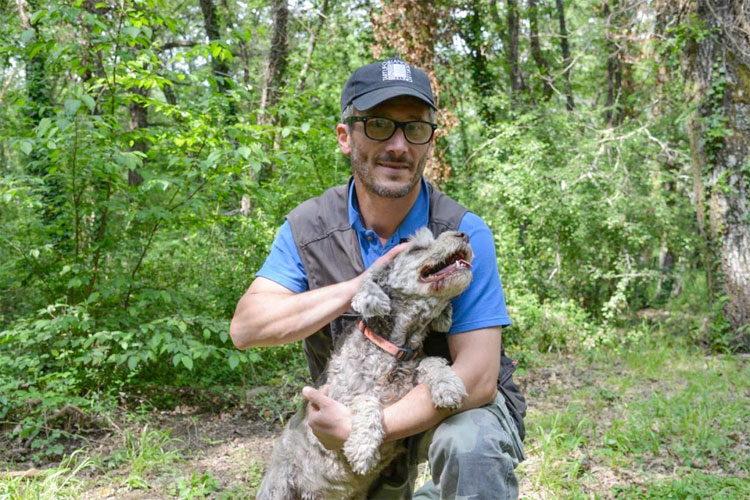 While pigs were once famously used to help locate the under-foot fungi, their haste to remove and eat the truffle from the ground would often disturb its reproductive system. This not only rendered the find unusable, but damaged the soil in a way which prevented the growth of further truffles.
Hunting with pigs had such a detrimental effect on truffle production that their use in truffle hunting has been banned in Italy since 1835.
So, your single most important piece of "equipment" is your trusty companion and guide: your truffle dog.
These days Lagotto Romagnolo dogs are best at foraging for truffles. Retrieval dogs by nature, they have an excellent sense of smell and aren't easily distracted by nearby wildlife; an important consideration for woodland foraging.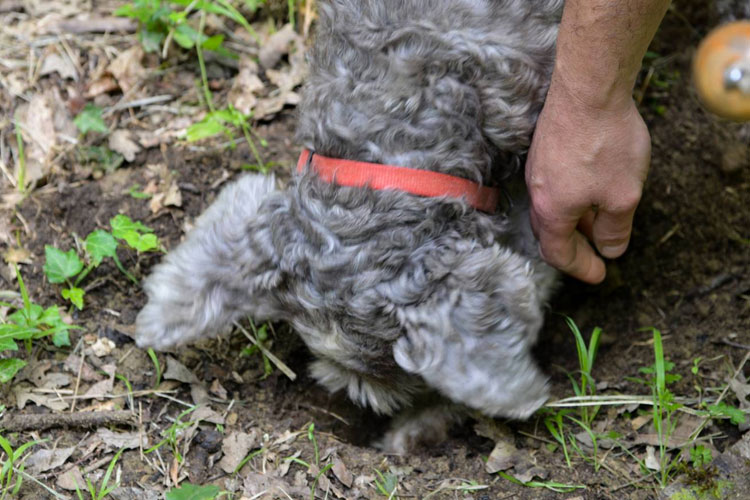 The Lagotto Romagnolo is the only dog breed recognised for truffle hunting and is the choice of the truffle hunter. Unlike a pig, the Lagotto Romagnolo is trained to "point" at the truffle, which can then be carefully extracted by a person with little or no damage to its habitat.
As puppies, many enjoy digging in sandboxes and playing games where they find a toy or treat. This shows not only that foraging is in their blood, but that they take great joy in doing it.
Labradors are popular truffle hunting dogs in North America, because they share many traits with the Lagotto Romagnolo but are more easily found. Known and loved primarily for their intelligence and calm temperament, Labradors have historically made very good gun dogs, and have soft mouths that protect whatever they retrieve.
Where do you find the truffles?
Today, truffles grow in a number of countries around the world including the United Kingdom, South Africa, and the United States, with harvests increasing as we improve on ways to cultivate them.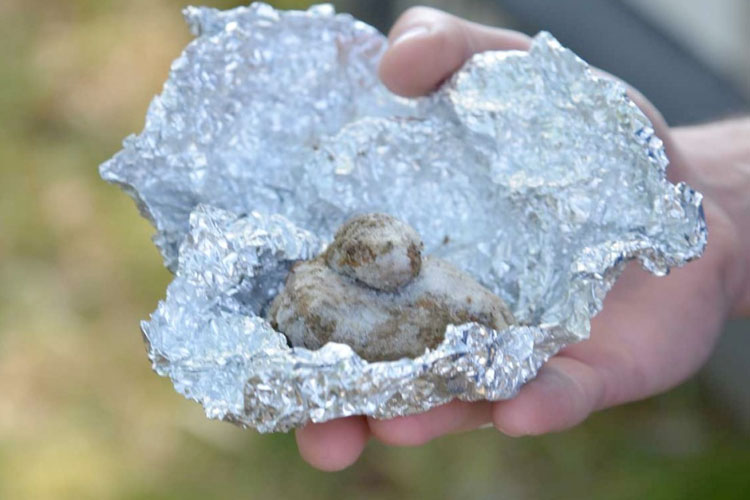 However, mainland Europe, most notably Italy and France, has always been the high benchmark for quality truffles, thanks to the warm climate and sweet limestone soil. These naturally occurring conditions are also ideal for vineyards, explaining the history of high-quality wines in the area.

Finding a truffle hidden in woodlands can seem nigh impossible to a novice. But a well-versed guide knows the tell-tale signs. One signpost of a brule truffle, for example, is a pattern of missing vegetation around a tree, caused by organic compounds emitted by the truffle. These can act as a herbicide to any potential flora.

The reason why a particular fungus becomes a truffle rather than a more common mushroom is down to effects on the soil created by the trees themselves. Newly planted oak and hazelnut trees have been found to yield a high number of hidden delicacies. These species, in particular, are often planted by people wishing to cultivate their own truffles. However, their truffle-producing life cycle is relatively short, at just 15 to 30 years.

Truffle flies can be another giveaway to mature truffles in the area because they are attracted to the smell and use the area as a breeding ground. When foraging in the wild, be sure to keep your eyes open.

You can join our guides on a Tuscan truffle tour and learn to hunt for and cook with this legendary Italian ingredient. Truffle tours run most months.