What is a truffle?
The Oxford dictionary defines a truffle as "a strong-smelling underground fungus that resembles an irregular, rough-skinned potato." For many of the world's finest chefs, however, the truffle has a much more evocative meaning and its use in cooking is often a defining ingredient in haute cuisine.
Growing symbiotically with trees, truffles can be found among the roots of several tree species including oak, hazel, pine and beech. The soil type is another important factor for growth. Varying habitats and conditions are responsible for producing a number of different truffle types.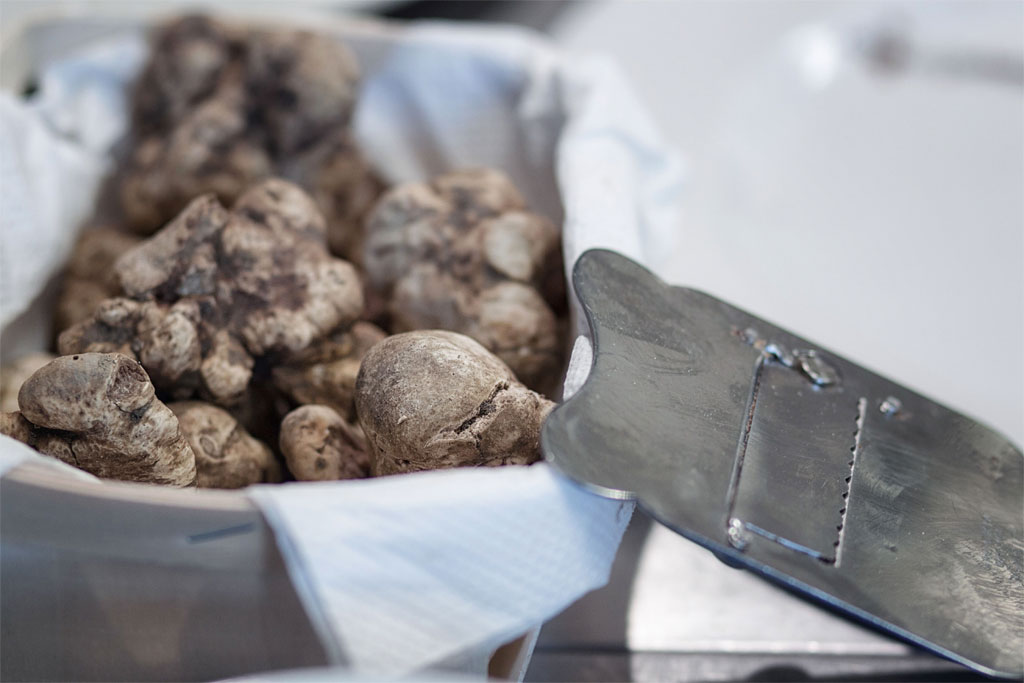 How do truffles grow?
Truffles are ectomycorrhizal fungi, meaning they share a symbiotic partnership with host trees, hence they're always found in close proximity and why surrounding flora appears differently in some cases.
Truffles are a seasonal fungus, and different varieties grow at different times of year. The most desirable Italian white truffles see their greatest numbers between December and January, leaving a small window of opportunity for truffle hunters to gather them.
In modern truffle cultivation, tree saplings are treated with truffle spores to help encourage growth of the fungus. After planting, it can take seven years for the first truffles to appear.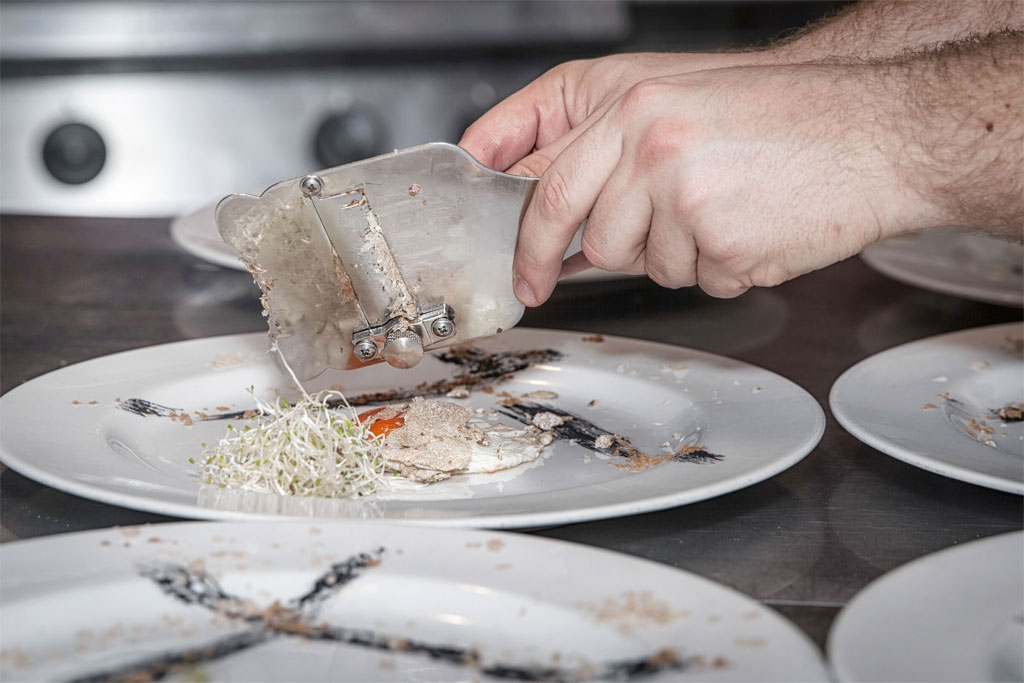 What do truffles look like?
While technically a not-too-distant relative of the mushroom, truffles look almost nothing like most fungi.
Italian white truffles are the most prized variety, and look somewhat like a larger version of a walnut's contents. A close relative, the black truffle looks more like a stone, with a more rounded shape and a black or very dark grey exterior.
Do truffles all taste the same?
There is a wide variety of truffle species, typically broken down into four main types.
Autumn/Winter Black Truffle
The winter black truffle is harvested from November to February and is a highly sought-after ingredient in high-end cooking. Found throughout Spain, France and Italy, the winter black truffle is grey-brown in colour with white, marbling veins on the inside.
Summer Black Truffle
Although not as prized, the summer black truffle is still a valued ingredient and is harvested May to August. Also referred to as the burgundy truffle, this variety of black truffle looks similar to the winter truffle on the outside, but has more yellow colouring inside. Both black truffles are revered for their chocolate and earthy tastes, although the aroma of the summer variety is less intense.
Winter White Truffle
Also known as the "Italian truffle", the winter white grows exclusively in Italy and is the most expensive type of truffle. More marbled than pure white, the white truffle is the most fragrant and is renowned for its garlicky, earthy flavours. The white truffle is a highly prized ingredient. At the Fiera del Tartufo truffle fair in Alba, Italy, it can fetch over $10,000 per kilo.
Summer White Truffle
Similar to the black truffles, the summer white is less aromatic than its winter counterpart. Still packing a punch with its pungent flavours, the summer white is great for those experimenting with truffles in the kitchen, because it is more affordable than other truffle types.