What do you look for in a perfect beach? The Tuscany coast has a little of everything: family-friendly sands; empty beaches reminiscent of a wild paradise; and Mediterranean island beaches, just a short hop away on Elba and Giglio.
These are 8 of our favourite Tuscany beaches.
Tombolo di Feniglia
You can find these 7km/4-mile south-facing sands on a narrow strip of land (or "tombolo") connecting Porto Ercole and the Monte Argentario peninsula with Ansedonia. The area of the Tuscany coast is protected as the Feniglia Dunes Nature Reserve. Here you can sunbathe sheltered by the Maremma's typical parasol pines and holm oaks.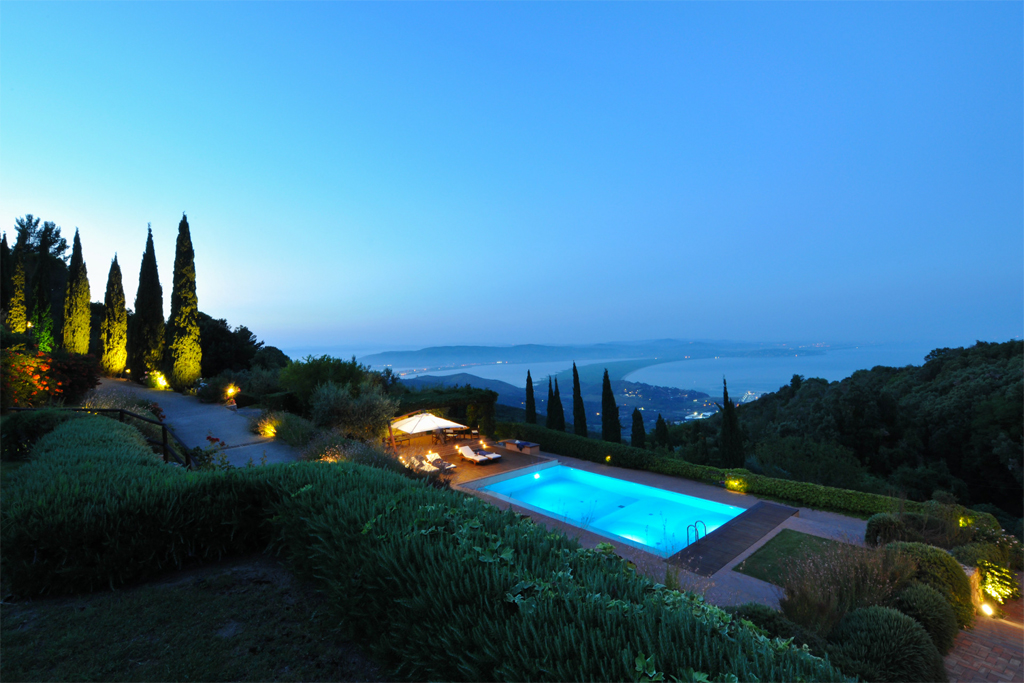 Behind the dunes, the Orbetello saltwater lagoon is a popular birdwatching spot, especially when thousands of migratory flamingos stop over in winter.

Find it on Google Maps

Cala Violina
Perhaps the most famous of all Tuscany beaches, Cala Violina is known for transparent turquoise waters and a feeling of total wilderness.
The beach is within the Bandite di Scarlino nature reserve, between Punta Ala and Follonica, and completely surrounded by forests of pine and oak. You need to walk or cycle along a 2km/1-mile path from the parking lot.
Cala Violina is great for families: water is shallow close to the shore and trees provide shade. Note: there's only a small beach shack with drinks and snacks. Bring your own picnic.


Cala del Gesso
This little cove is our top seaside spot on the Monte Argentario peninsula, at the southern end of the Tuscany coast. Its turquoise, crystal-clear water is perfect for snorkelling. The beach is made of small pebbles and shingle, and a small island right in front makes for a perfectly Instagrammable view.
Cala del Gesso can be reached only by boat or on foot, including a steep but brief climb.

Find it on Google Maps


Collelungo
This wild paradise is a long, broad stretch of unspoilt sand and dunes. Only reachable on foot via a 5km/3-mile path from Marina di Alberese, it is made for embracing nature and tranquility.
Pack your own snacks: Collelungo has no bars or services.

Cala di Forno
Another untouched beach inside the Maremma Regional Park boundary, Cala di Forno is located just beyond Collelungo. A 2-hour walk or short boat ride gets you there.
Cala di Forno is often named the most beautiful beach of the Maremma, in southwestern Tuscany. It's totally wild; you will sometimes meet deer or a fox on the beach, and birds of prey wheel overhead all day.

Golfo di Baratti
This west-facing Gulf of Baratti is ideal for a sunset aperitivo. The beach is also popular with families and kids, for its proximity to the port of Piombino, handful of snack bars and quiet picnic areas in pine woods behind it.
This part of the Tuscany coast was favoured long before the tourists arrived. Close to the beach you can explore Etruscan remains including a coastal tomb complex and the archaeological site of Populonia Alta.


Sansone, Elba
It's just an hour by ferry from Piombino to Elba, the largest island in the Tuscan Archipelago. The spiaggia di Sansone ("Samson's Beach") is on the island's north coast, close to Portoferraio. It's accessible by a path (15 minutes' walk) or small boat.
The beach is made up of white pebbles, with water running from dark blue to crystal-clear turquoise. Schools of bright-coloured fish and little grottoes make it a favourite snorkelling spot. Beach services include sunbeds, umbrellas, canoes and pedaloes, plus there's a nearby bar and restaurant.


Cannelle Beach, Giglio
From our villas on Monte Argentario it's just a 1-hour ferry ride to Isola del Giglio (from Porto Santo Stefano). Cannelle Beach is a 20-minute walk from Giglio's little port.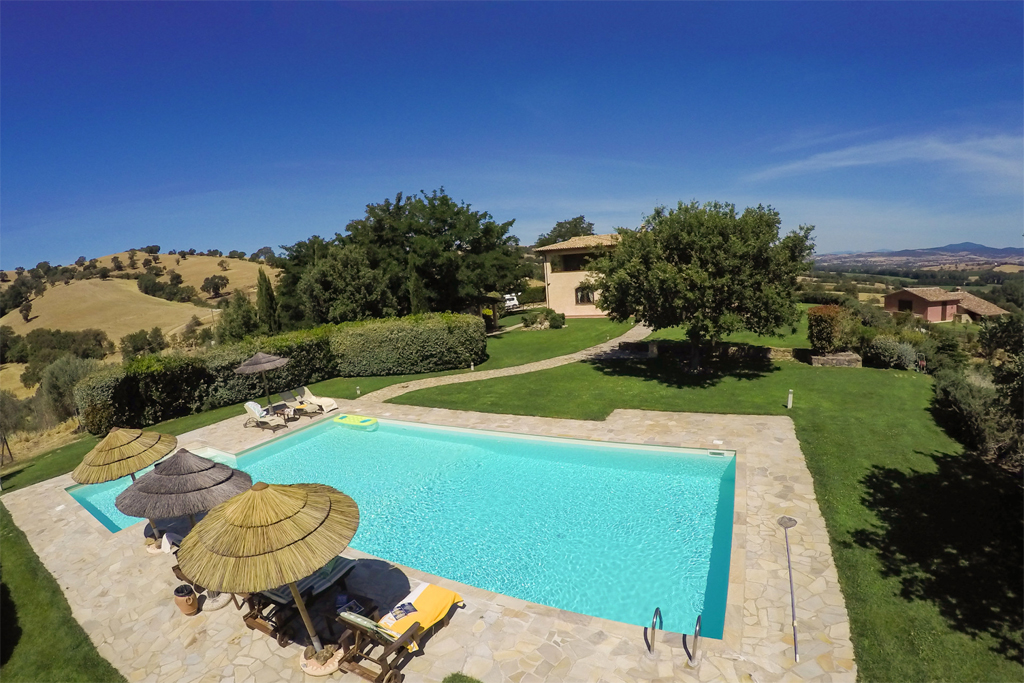 Il Chiesino - Explore the beautiful countryside, hill top villages and the white beaches of southern Tuscany


Cannelle's white sands give way to shallow, clear, warm waters which are ideal for children. Beach services provide umbrellas and sunbeds, and there is a bar which serves light meals.
Cannelle can get busy in peak season.