Food in Italy goes beyond appetite. Food carries meaning and history, and above all, is embedded in the way of being of a whole community. If you are planning to rent a villa in Italy, you're likely to end up in one of the many historic restaurants — Trattoria Cammillo (Florence), Armando (Rome) and Osteria Le Logge (Siena) to name a few. To indulge in Italian culture, you'll need more than just a passion for food. You will need Galateo.
Galateo is the Italian word for etiquette. You may have heard this word before — the book Galateo: The Rules of Polite Behaviour (1558) by the Florentine author Giovanni Della Casa has influenced etiquette all over Europe for centuries. In his work, Della Casa advises his readers on how to maintain the best manners in all circumstances. However if you know Italians, there is nothing that sparks more outrage than breaking Italian dining etiquette.
Discover the do's and don'ts of Italian food etiquette now, and you'll be eating like an Italian in no time.
The Do's and Don'ts of Italian Food Etiquette
The Do's of Italian Food Etiquette
Rule #1: Reserve a table
We always recommend that you reserve a table, whether for lunch or dinner. Most Italian restaurants, especially in summer, can get busy. Book your table in advance, or ask our concierge team to help you.
Arriving late is tolerated, but not over 20 minutes — drop a call to let the restaurant know if you are running late.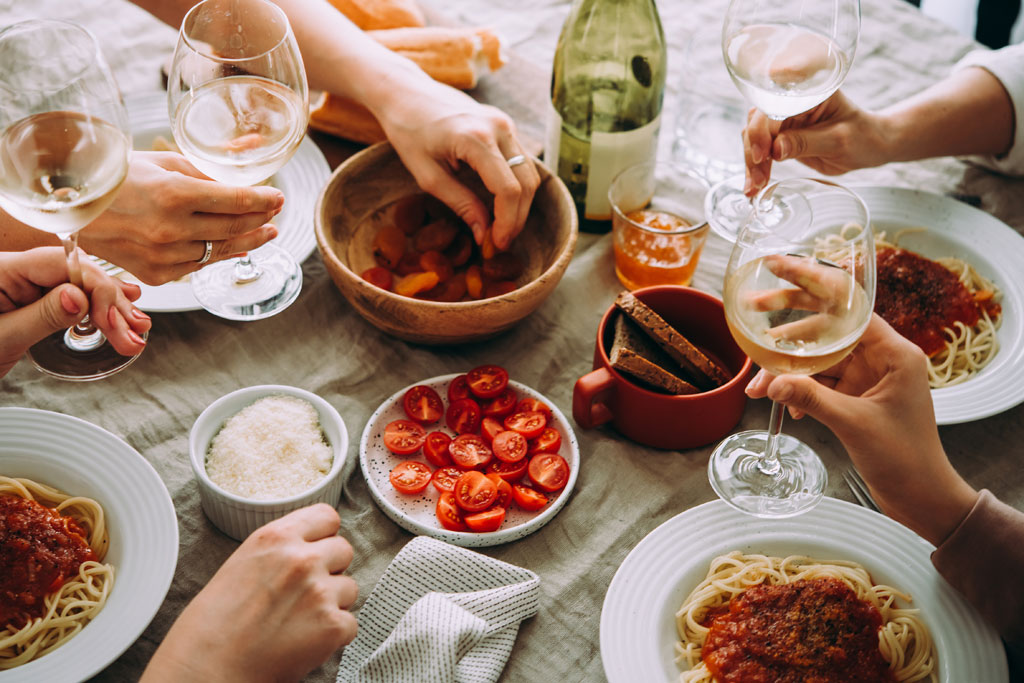 Rule #2: Order local
While Pizza Margherita and Tagliatelle al Ragù are a must for anyone visiting Italy, have a go at savouring the regional and local cuisine. Ask your waiter for suggestions, they will happily guide you through the local specialities.
Rule #3: Leave a tip
In Italy, service charge is known as coperto. This includes table service and bread, and most often is included in the bill.
Although leaving a tip for the waiter is not compulsory, it is a nice gesture, especially if the waiter was particularly friendly and helpful. If you decide to leave a tip, be generous and opt for cash.
Rule #4: Scarpetta
For anyone who has enjoyed a delicious plate of pasta, you've certainly used a piece of bread to mop up the remaining sauce on your plate. In Italian this gesture is called "fare la scarpetta".
While this ritual might be less appropriate in fine dining restaurants, the waiters and chefs (especially at traditional trattorias and osterias) will be happy to see you enjoyed their food.
The Don'ts of Italian Food Etiquette
Rule #1: Do not order Cappuccino with a meal
Whether it's cappuccino with your steak, or salad with your first course, there are certain combinations that Italians do not tolerate.
The Italian menu is skilfully structured with: antipasto (starter), primo (first course that involves pasta or rice), secondo ( meat or fish) with a contorno (a side dish: salad, roasted potatoes, sautéed vegetables), dolce (dessert) and then coffee and digestives. You don't need to order one of each — usually a starter and a primo or secondo will do — but don't mismatch them. A salad is a side dish to a secondo, not to a primo. If you don't want a secondo, it's fine, but finish your primo before eating your salad.
But what about cappuccino? Traditionally cappuccino is a breakfast drink, and should not be ordered after 11am. The rules are less strict now so feel free to order cappuccino at any time of the day, but just not with your lunch or dinner!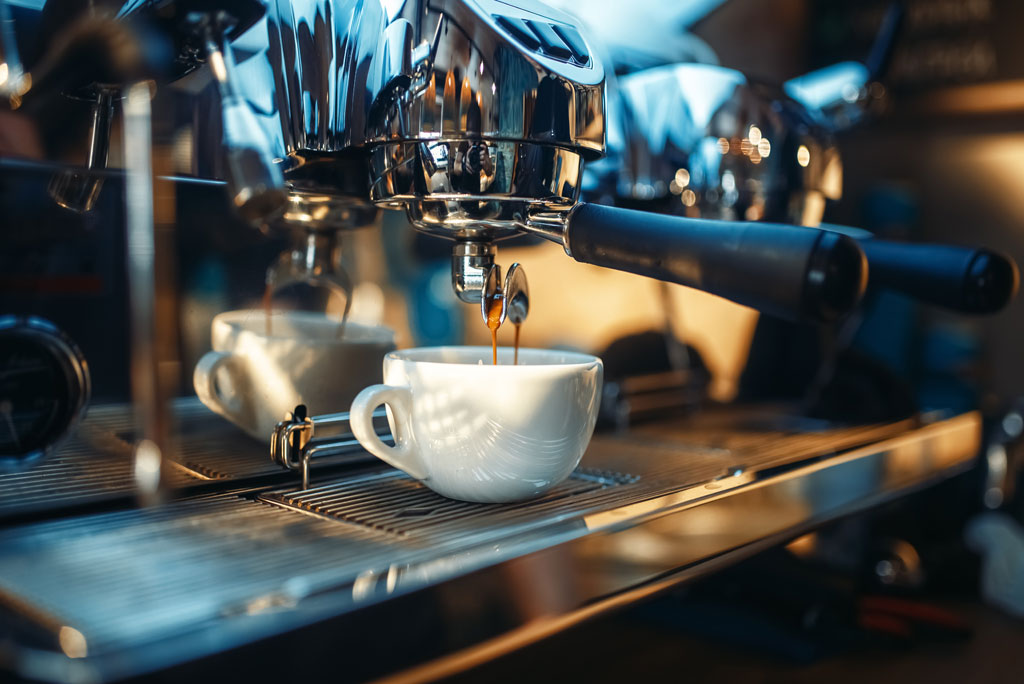 Rule #2: Tap water
While the tap water is perfectly safe to drink in Italy, never order it in a restaurant. You will only receive a lecture from the waiter on how the odd taste will compromise your delicious meal.
Opt for bottled water: natural (naturale) or sparkling (frizzante)
Rule #3: Cheese glorious cheese
Don't put parmigiano everywhere. Grated cheese is great with your pasta or risotto, but it depends on the sauce.
Italians never use parmigiano on dishes containing fish or seafood, or pizzas or salads. As a general guideline: if the waiter doesn't offer or bring you parmigiano, it means that it isn't necessary with your dish.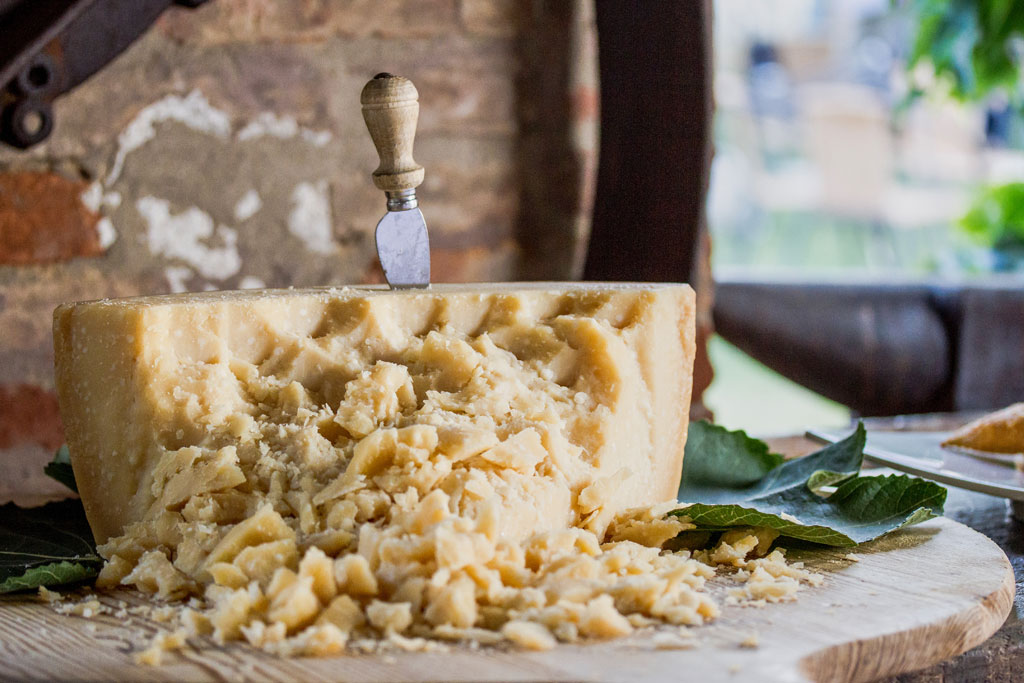 Rule #5: To spoon or not to spoon
Italians never use a spoon to eat spaghetti. While children are allowed to get away with using a spoon to twirl their spaghetti, adults should learn the traditional way: twirl the pasta around your fork using the sides of your plate for help.
Italian Restaurant Vocabulary: Essential Words
Avete un tavolo per due (2)/ quattro (4)/ otto (8) persone? Do you have a table for 2/4/8 people?
Cosa mi può raccomandare? What can you recommend to me?
Posso avere... Can I have...
Vorrei... I would like...
Sono allergico a latticini/glutine/frutta a guscio I am allergic to dairy/gluten/nuts
Sono vegetariano/vegano I'm vegetarian/vegan
Acqua naturale/Acqua frizzante Natural water/sparkling water
Lasciare la mancia Leave a tip
Posso avere il conto? Can I have the bill?