The cradle of Italian art and literature has inspired, and continues to inspire dozens of writers and directors, from books like Forster's Room with a View to movies like Benigni's Life is Beautiful. Now new generations of travellers and artists are visiting Tuscany to feed their imagination and live their fantasies of the dolce vita.
To help you fire up your own Italian dream, we've compiled a list of our favourite Tuscany books and movies — enjoy these from home or poolside from your villa in Tuscany. These lesser known authors and titles will reveal hidden treasures and make you see and experience Tuscany as never before.


4 books to read before visiting Tuscany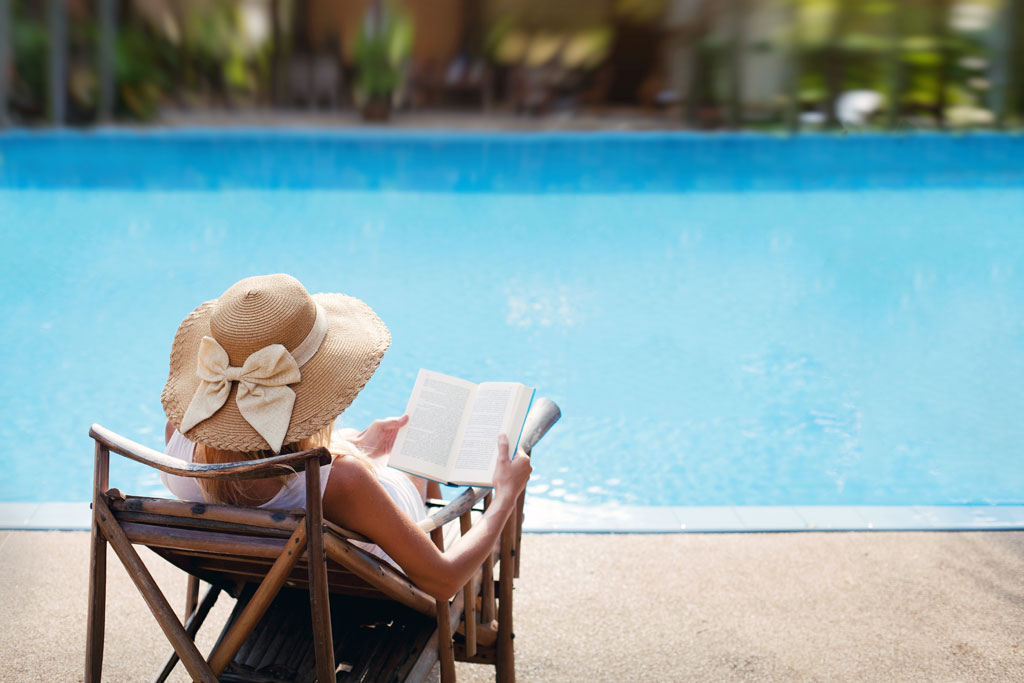 Up at the Villa by William Somerset Maugham (1941)
If you've read or watched Room with a View, you will appreciate this love-triangle (or love-square!), especially if you are a fan of romance with a dash of crime.
In this novella, Maugham explores — with his usual terse but witty writing — the life of a widowed English woman looking for tranquillity in the hills of Florence. Views on the city and the wild Florentine countryside set the scene for Mary's social adventures among admirers and desperate lovers who do everything for her.


Le Ragazze di San Frediano by Vasco Pratolini (1949)
This is the perfect novel to discover the everyday life of Tuscans after World War II.
The short love story takes you through one of the great quarters of Florence, San Frediano, and narrates the vendetta of six girls against the same man who played with their feelings. When the man refuses to admit his guilt, the girls ambush him and force him to change his attitude, but will he?


Too Much Tuscan Sun: Confessions of a Chianti Tour Guide by Dario Castagno (2004)
Here we change genres as Dario Castagno presents us with a literary subgenre of a guide and memoir, with comic insight into the Tuscan tourism industry.
Written by a guide, who worked for years with Chianti tourism, this book will help you see through the stereotypes of Tuscany, and at the same time humour you on all the mistakes foreigners make.


La Briscola in Cinque by Marco Malvaldi (2007)
Marco Malvaldi is a young Italian writer from Pisa, who recently gained a lot of attention for his crime books.
Game for Five recounts the story of a town along the Tuscany coast. At Bar Lume, four retired old men meet everyday to play cards and discuss the latest news and gossip. Life keeps on as usual, until a young girl is murdered in mysterious circumstances. The four men are curious and convince the owner of their favourite bar into investigate the murder with them.
Crime, landscape, and Tuscan humour work together in perfect alchemy, showcasing the life of Tuscany which upholds its stubborn spirit despite modernity and mass tourism.


4 Movies to watch before visiting Tuscany

Stealing Beauty by Bernardo Bertolucci (1996)
With a cast of stars including Jeremy Irons, Liv Tyler and Rachel Weisz, this movie captures the atmosphere of Tuscany's countryside in a coming-of-age story.
A 19 year-old American girl is sent to Tuscany to spend the summer in a villa near Siena, where she discovers more about her mother's identity, and her own. This film is a journey through the quirkiness of young love and friendship, as well as nostalgia of the past.


Tea with Mussolini by Franco Zeffirelli (1999)
A group of English and American women, enamoured with Tuscan arts and history, live in Florence and meet everyday for tea.
Italian fascism and the war come to break their idyll and put them in front of the reality of their chosen country. Featuring Judie Dench and Maggie Smith, this movie explores the fascination for Tuscany from a different perspective.


Certified Copy by Abbas Kiarostami (2001)
Juliette Binoche received the Best Actress Award at Cannes Film Festival for her role in this film.
This psychological bittersweet comedy deals with the meaning of authenticity, both in art and love, and brings the viewer through the Tuscan countryside between Arezzo and Lucignano. Received by public and critics with mixed feelings, this movie certainly challenges the idea of the perfect romance in Tuscany.


La Prima Cosa Bella by Paolo Virzì (2010)
This movie emotionally explores one of the most important relationships in Italian culture — that between mother and son.
Filmed in the hometown of the director, Livorno, the coastal city is shown in all its ambiguous beauty. This touching movie shows the viewer life in Tuscany from the 70s to now.