For all its centuries as a centre of fine arts, Tuscany's most celebrated culinary treasures are more farmhouse than palazzo. Gastronomes marvel at the resourcefulness of "cucina povera" — "poor person's cooking". While the wealthy dined on choice cuts of meat and the best vegetables, most people made do with off-cuts, developing clever ways to make them shine. Those same ragù (sauces) are served in trattorias today.
Tuscany shares an ideal farming climate with Emilia-Romagna to the north, and Umbria and Marche to the east. Tomatoes, olives and grapes are among the best in the world. This produce is married with a wealth of game, cured meats and fish from the coast, creating a varied and hearty diet based on simple and pure ingredients.
And of course, you can wash all of this down with many well-known Tuscan wines, including Brunello di Montalcino, Vino Nobile di Montepulciano and Chianti.
In Tuscany, the pinnacle of praise for a meal is that it's genuino — pure and undoctored. Below are a few favourite genuino Tuscan dishes.
Pappa al pomodoro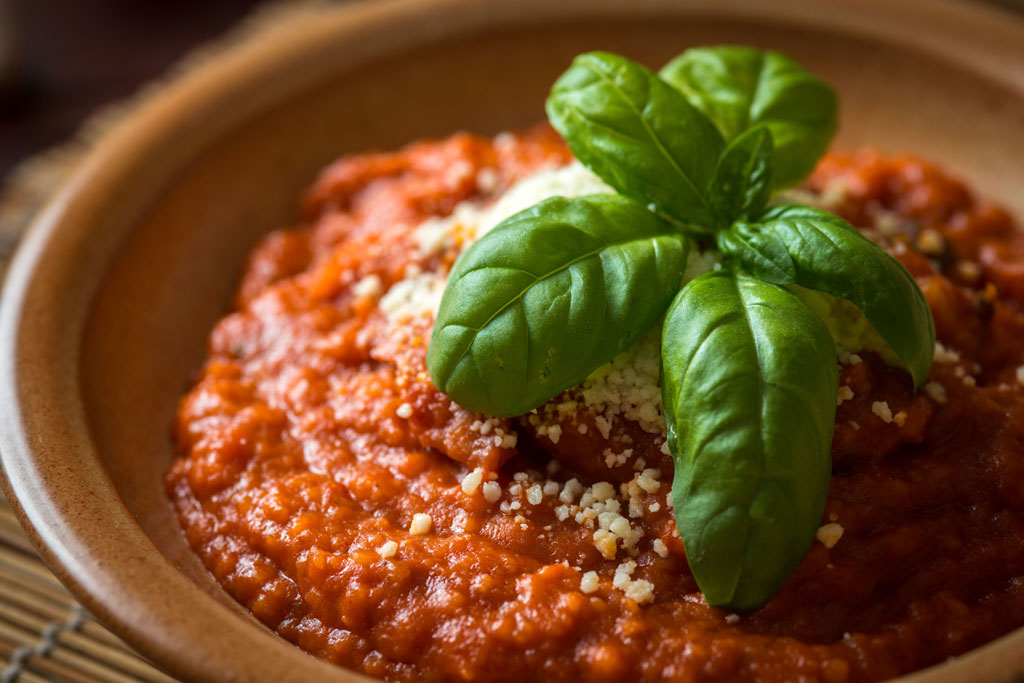 Nothing in a Tuscan larder is wasted. So, when you find yourself with stale bread, it's time to make this quintessential comfort food: tomato and bread stew.
While variations abound, the basic recipe requires olive oil, ripe tomatoes and stale bread to bulk it out.
Panzanella
This fresh summery salad offers another chance to make the most of stale bread.
A purist, like Marcella Hazan, would dice perfectly ripe tomatoes, cucumber, anchovy fillets, red onion, stale bread and basil, dressing these in local olive oil and red wine vinegar. It's the perfect sweet, tart and refreshing summer salad. The bread makes it hearty.
Ribollita
While Panzanella and Pappa al Pomodoro are best eaten in summer, a comforting bowl of ribollita — "twice-boiled" garlicky bean and kale or cavolo nero soup/stew — is a delicious and warming meal for cooler weather.
Again, this dish revives stale bread, which absorbs the rich flavours of the stock, easily serving as a satisfying lunch.
Strozzapreti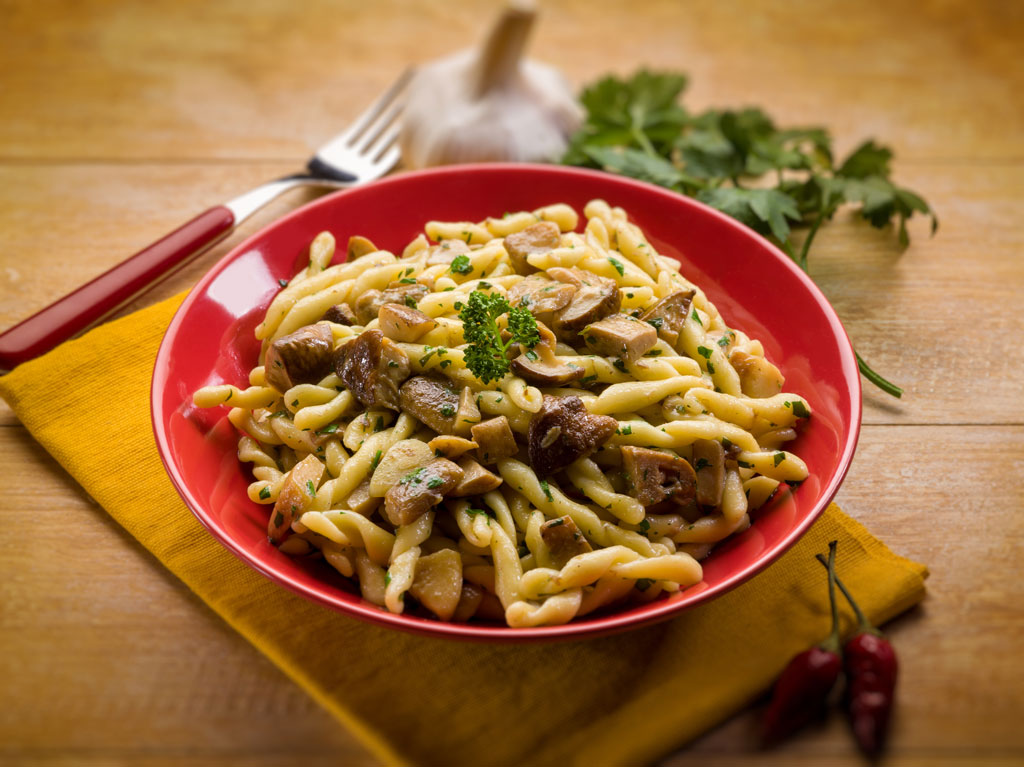 The chewy texture of fresh Tuscan pasta is an entirely different experience to dried versions from home. Italians will tell you pasta actually comes from Emilia Romagna, to the north, but the two regions share a border.
Strozzapreti literally translates as 'priest-strangler' — a reference to gluttonous priests who choked on their dinners, or to the twisting or 'choking' of the dough as its shape is made. Whatever the origin, these elongated cavatelli (little shells) have an expansive surface area — all the better for absorbing ragu.
Pici
Another handmade Tuscan pasta, Pici are a thick, chewy noodle originating from the medieval Tuscan city of Siena.
Keep an eye out for the three most traditional recipes: Pici Cacio e Pepe (with pecorino cheese and cracked black pepper), alle Briciole (with breadcrumbs, garlic, chili powder and olive oil) and all' Aglione (with garlic and tomato sauce).
Salumi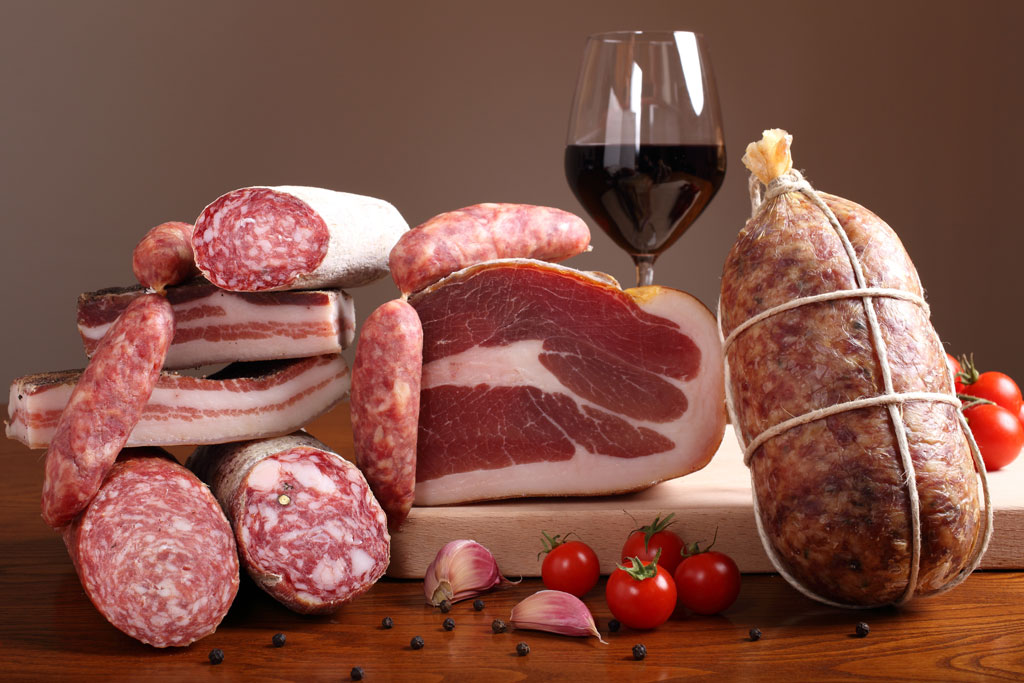 With abundant land for grazing, Tuscany is a meaty region. In any market or salumeria (deli), you can find a range of local cured meats. Treats like soppressata (salami made using leftover parts of the pig) or finocchiona (fennel-flavoured salami) show up in sandwiches, apertivi and antipasti.
Note, if you ask for 'pepperoni' — on pizza or elsewhere — you'll be served red peppers (peperoni), not a salami.
Truffles
A truffle hunt is a weekend institution. Accompanied by an expert guide and a breed of curly-haired dog particularly suited for hunting truffles, you wander woodland in search of these small treasures.
The best way to enjoy truffles is to shave them delicacy over a fried egg, or a simple plate of pasta with olive oil, salt and parmesan. Simple, rich and perfect.
To participate in a unique truffle hunting experience during your stay at a villa in Tuscany, speak to our concierge team.
Cacciucco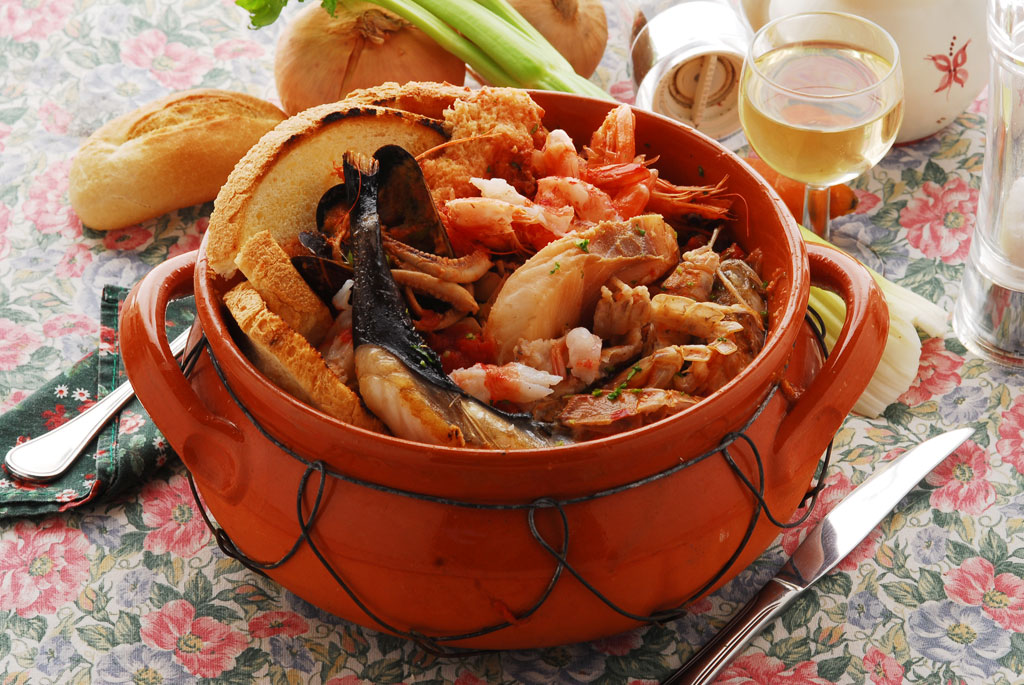 Tuscany's long Mediterranean coastline gives up a rich catch.
Cacciucco — native to Livorno — is a spicy fish stew made with red wine and tomato. Different iterations of Cacciucco exist: some recipes incorporate 5 different types of fish and shellfish (one for each 'c' in cacciucco), while others incorporate 13 different types. In truth, you'll end up with whatever came ashore in today's catch.
Bistecca alla Fiorentina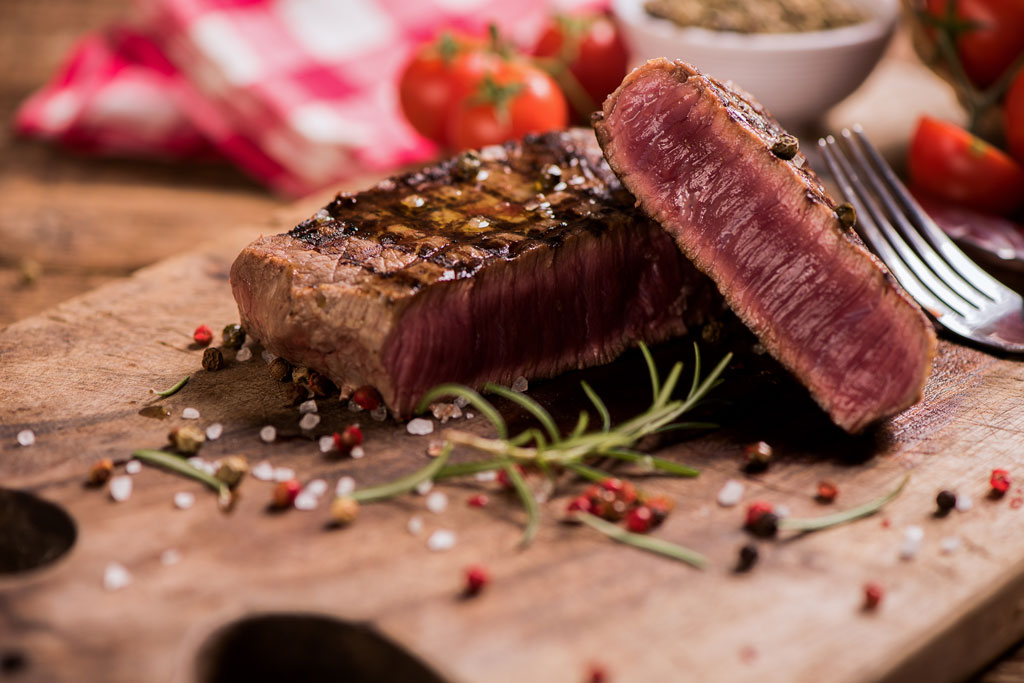 The Medici roots of this dish — a T-bone steak (sirloin plus fillet) grilled over a high heat — give it a firm association with Florence. The meat in an authentic Fiorentina, however, originally had to hail from the Valdichiana, in southern Tuscany.
Its beauty is simplicity: flame-grill meets high quality beef from the Chianina breed of cattle. A Bistecca alla Fiorentina can weigh anything from 800g to 1.6kg. It is almost always eaten rare, served with salad, cannellini beans with olive oil and a glass (or 3) of robust Chianti Classico
Castagnaccio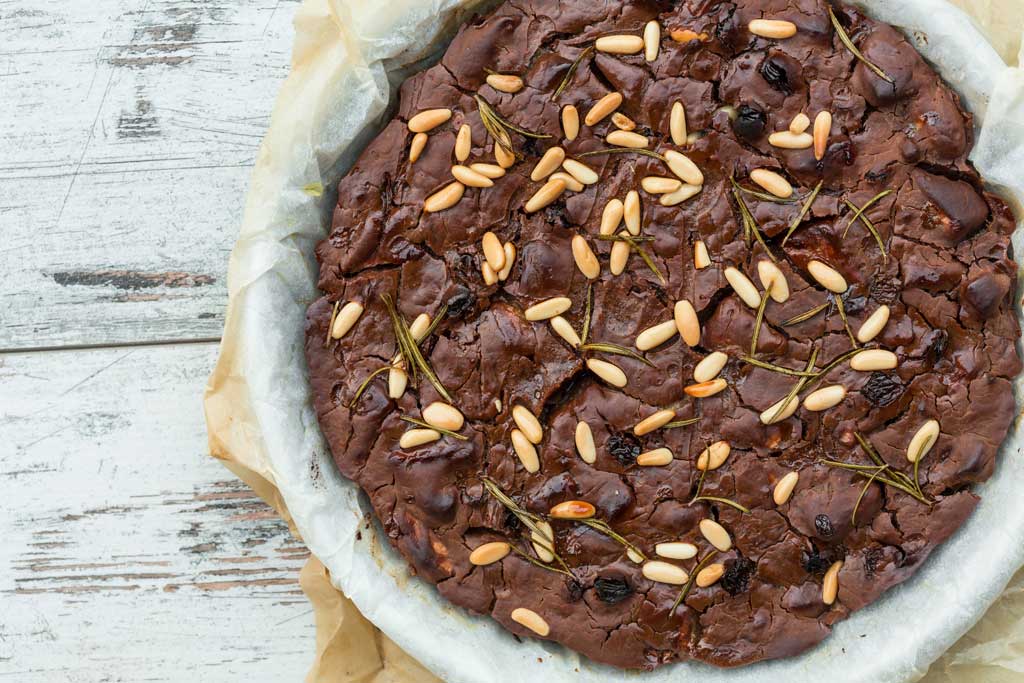 Chestnuts have been a mainstay of Tuscan rural life for generations: abundant and filling, they've helped farmers weather many a lean harvest.
While you might eat them fresh, they're more often ground into flour and added to breads, cakes, biscuits and pasta dough. Castagnaccio is a cake made from chestnut flour, olive oil, pine nuts and dried fruit. For obvious reasons, it is popular in autumn.
Also worth noting, while known for traditional cuisine, Italy has a modern understanding of dietary issues and allergies. Pasta and pizza notwithstanding, this is a friendly destination for gluten intolerant diners.