Whether it's a juicy Bistecca alla Fiorentina in Florence' most famous restaurants, or a gourmet truffle experience in San Miniato, Tuscan cuisine is celebrated for its history, simplicity and quality.
Pappa al Pomodoro, Ribollita and Panzanella — these classic Tuscan dishes are just the tip of the ice-berg. There is much more to discover, and in the case of Tuscany, we literally just need to look underwater into the Mediterranean sea.
When it comes to Tuscan seafood dishes, most people including the Italians, only know of Cacciucco. Tuscany has one of Italy's largest coastline, ranking fifth after the country's biggest islands, Sardinia and Sicily, and the peninsular regions, Calabria and Puglia. The Campania region in Southern Italy is renowned for the best fish and seafood in Italy, and yet it has less coastline than Tuscany. This begs the question: Why are Tuscan seafood dishes undervalued?
Tuscans and their Seafood Tradition
By the end of the 17th century, Florence took control over most of Tuscany. Together with Siena, the signoria shaped the region's diet with a strong presence of products of the hinterland, hunt and livestock. With the wealthy and affluent living in these inland cities, the coast was left underdeveloped and underpopulated, Moreover, fishing was only a secondary activity and the economy along the coast depended on iron mining in the South, and commercial trade in the North.
Despite these obstacles, a stable seafood cuisine prospered from Forte dei Marmi to Orbetello. These dishes used local fish considered poor or inexpensive, and were often cooked in savoury sauces and soups as an attempt to use every part of the fish and shellfish.
It wasn't until recently that food trends from other parts of Italy and Europe started to play their influence. Even nowadays, finding the region's best fish dishes in a restaurant can be harder than expected. Our short guide to Typical Tuscan Seafood Dishes will teach you to recognise traditional seafood recipes on the menu.
Traditional Tuscan Seafood Dishes
When eating traditional Tuscan seafood, you'll often come across dishes that use pesce povero (poor fish) such as cod, mackerel and anchovies. In Tuscany we now call these the 'forgotten fish', il pesce dimenticato.
We know what you're thinking and no, pesce povero doesn't mean tasteless. If anything it's quite the opposite. Many Tuscan chefs are now incorporating these simple and delicious rediscovered ingredients into their cuisine, so if anything, roll up your sleeves and dig in!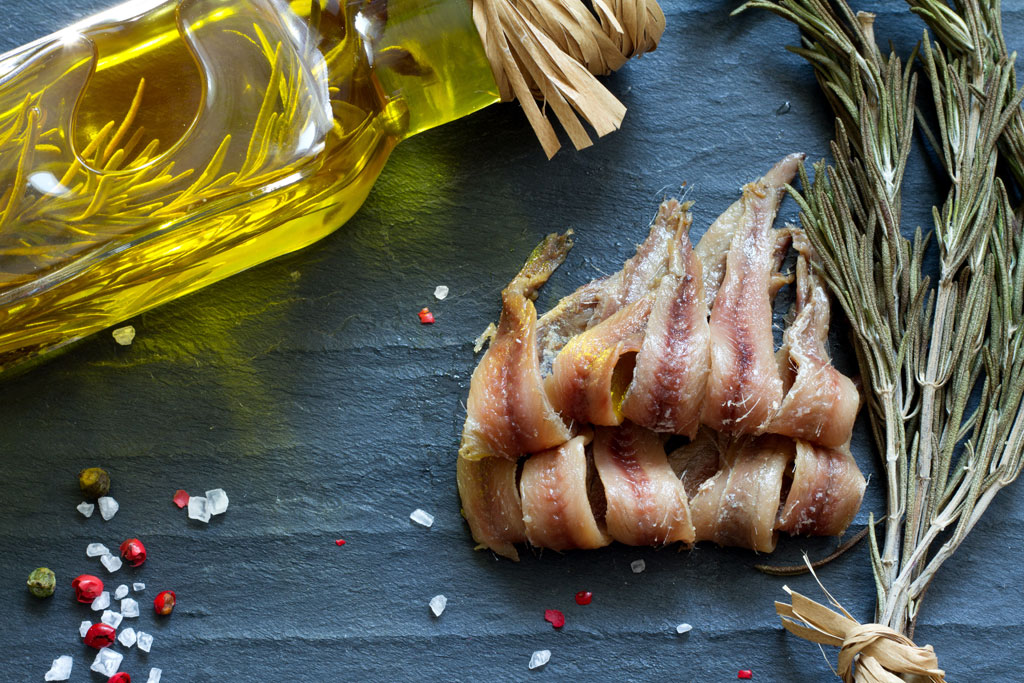 Cacciucco
This is Tuscany's most famous seafood dish, invented by the fishermen of Livorno using leftover and unsold fish. This Tuscan fish stew is cooked in tomato sauce, and can incorporate 5 to 13 different types of seafood including monkfish, mussels and squid.
While the recipe varies according to what comes ashore in the fisherman's catch, it is expected that you accompany Cacciucco with a piece of toasted garlic bread and glass of red wine. This dish is traditionally paired with red wine to compliment the complex aromas, flavours, and spicy notes.
Similar to Cacciucco and common to the Argentario coast, is a dish called Caldaro. The name originates from the big pot used traditionally to prepare this hearty fish stew.


Trabaccolara
This is another recipe invented in Viareggio, as a means to make use of leftover and unsold fish. Named after trabaccollo — a sailing coaster — this simple, seafood ragù is best served with spaghetti.


Baccalà in Umido
This cod stew is a staple in any traditional Tuscan home, often cooked by grandmothers over the fireplace. The recipe behind this rich and tasty dish is very simple: deep-fried baccalà (dry, salted cod), simmered in a pan of tomato sauce, accompanied with a slice of pane toscano.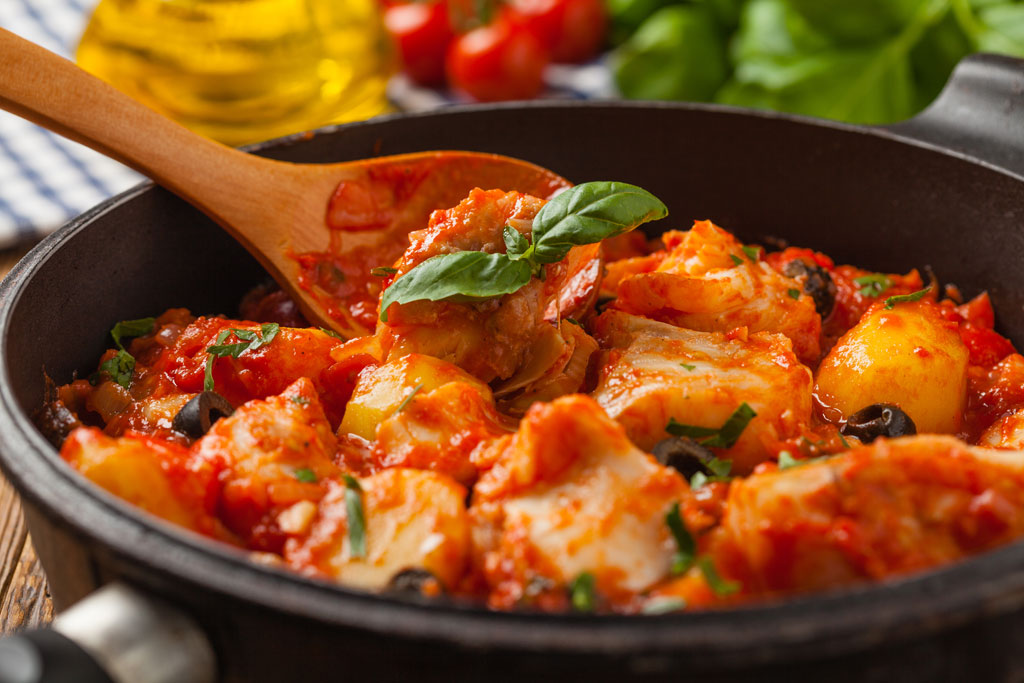 Anguille Scavecciate
This dish originates from the Orbetello lagoon where eels are a trademark of the area. Not for the squeamish — the eels are deep-fried, marinated in white vinegar, and served with a sauce called ascio (wine, garlic, chili and herbs).
The recipe was supposedly brought over to Italy by the Spaniards (Escabeche is the name of many Spanish and South-American dishes with a vinegar marinade), who in turn learned it from the Arabs (Al-sikbaj is the name of a sweet-sour dish with vinegar and honey).