Italy is home to many great cheeses — from Mozarella to Parmigiano Reggiano. One delight for cheese lovers is that, unlike in France, cheese can turn up at any time in the meal, from aperitivo to sugar-laden, in dessert.
Italy has more official varieties of cheese than any other country in the world, though France and Germany each produce more in volume. With so many to choose from, where should you start? When you are visiting Tuscany, these are the most important cheeses to try.
A guide to the best cheese in Tuscany
Pecorino
This is Tuscany's most popular cheese. Pecorino Toscano, made from sheep's milk, has the coveted European quality designation label Denomination of Protected Origin. But there are many varieties.
It may be "stagionato" (aged) for 12 months into a hard, salty, and nutty cheese, or it may be "fresca" (fresh) and ready to eat right after it's produced. Pecorino can be made with pasteurised or unpasteurised milk (be sure to ask if you're pregnant: pastorizzato is Italian for pasturised). As it ages, the cheese may be rubbed with olive oil, salt or tomato paste depending on local preferences.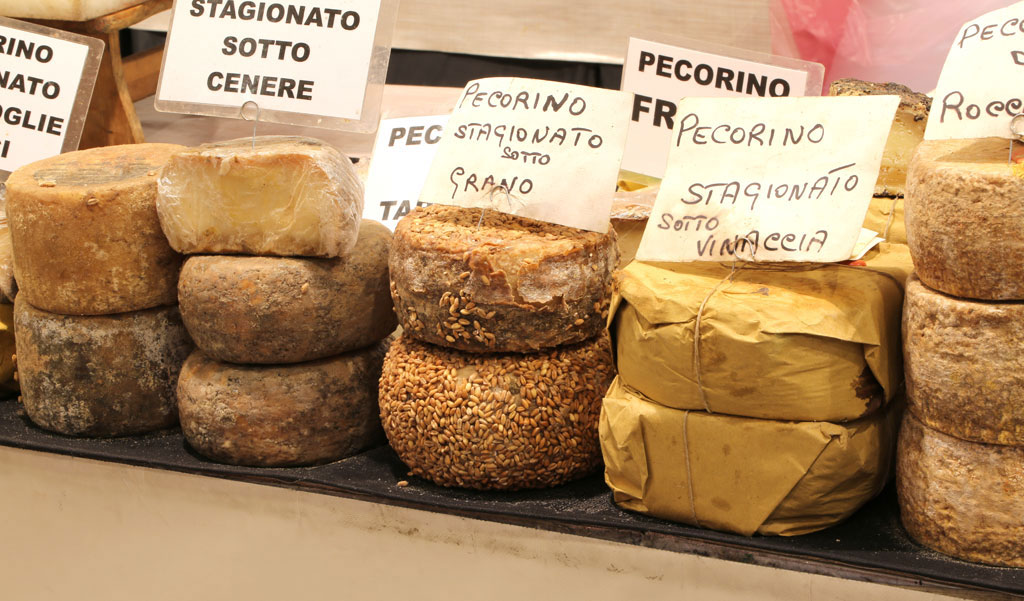 The most prized area in Tuscany for pecorino is Pienza, near the Montepulciano wine-producing area. Here the wild-herb-covered land is particularly fine for sheep grazing, producing a delicate and fresh flavour. Pecorino from Pienza might be aged in oak barrels, whereas near Siena you are likely to find pecorino aged in walnut leaves. Pecorino Baccellone, from Garfagnana, takes its name from snap peas, or baccelli, with which it should be paired in the spring.
How do you eat it?
Pecorino aged more than 18 months is often grated over pasta in Tuscany instead of the more delicate cow's milk, Parmigiano-Reggiano, which comes from further north.
Since Etruscan times, Pecorino has been served with honey, fruit-filled jam or chutney, allowing the sweetness to contrast with its nutty saltiness.
Ricotta
Ricotta is another popular Tuscan sheep's milk cheese. Made from soft whey, this is naturally low in fat and is most often eaten fresh, though there are smoked and salted varieties, too.
How do you eat it?
Made most famously in the Maremma, Tuscany's coastal western section, and in Massa Carrara and Pistoia, Ricotta is popularly used to stuff pasta.
It is also used as the main ingredient in many varieties of dessert, including cheesecakes.
Raviggiolo
Raviggiolo is another elegant spreadable cheese, produced from cow's milk, in the mountains between Tuscany and Emilia-Romagna.
How do you eat it?
Like Ricotta, this creamy cheese features prominently in the preparation of desserts, or as the filling for ravioli.
It is also served in the ultimate Italian way: simply, naturally, with just a drizzle of local olive oil to whet the appetite at the beginning of a meal.
Caprino
Caprino is another star of the lush, wild Maremma, though made from the milk of goats.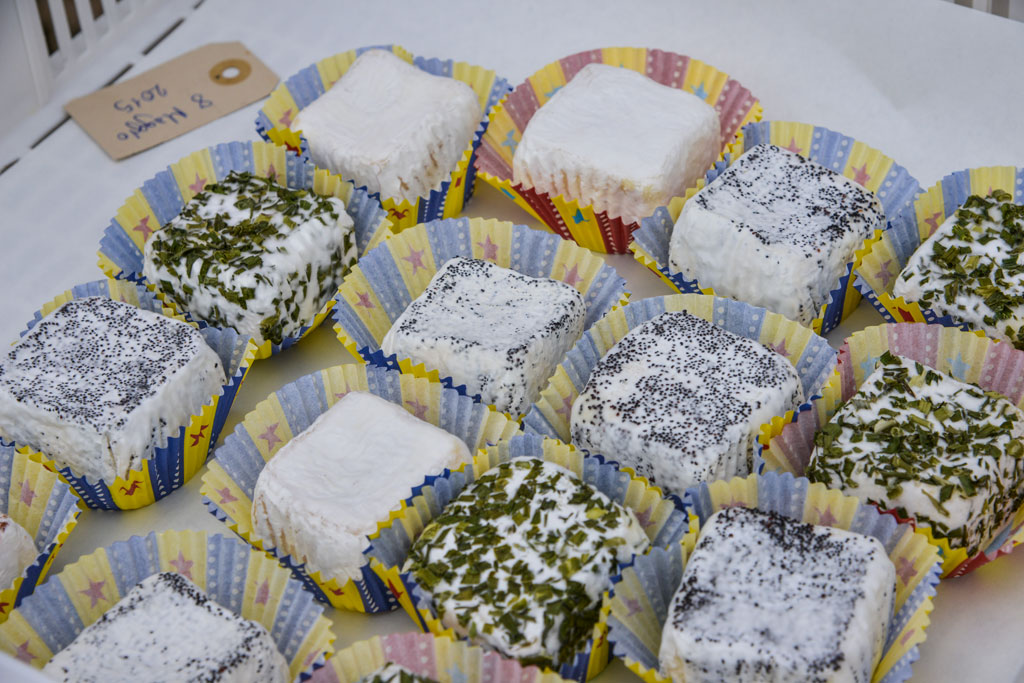 How do you eat it?
This is served savoury, caked in herbs or pepper for a burst of flavour around the mellow creamy cheese.
Caciotta Toscana
Caciotta Toscana is a fresh cheese made mainly from cow's milk, with a bit of sheep's milk added. Like many of the region's fresh cheeses, this is best eaten in springtime, when the grass is especially verdant.
How do you eat it?
Serve on Tuscany's typical unsalted bread, with a tomato relish and a glass of white wine.
Real food aficionados may wish to immerse themselves in a week-long cooking experience. We offer a series of Cooking Vacations — a special collection of Tuscany villa rentals, with included in the rental price: cooking classes, culinary excursions, wine tastings and more. One of these experiences is an introduction to Italian and local cheese, with a visit to the local cheesemaker.
If you prefer a day experience, immerse yourself in a Chianti Wine and Cheese Tasting in Chianti. Learn and indulge in the region's gourmet delicacies, accompanied by a wine and cheese producer. For all experiences, just talk to our award-winning concierge team.