Sommelier Valentina Mazzetti regularly shares her expertise with TN&M guests at our wine-tasting experiences. She is also an expert on the Sangiovese grape, the key ingredient in almost every great Tuscan red wine, including Chianti.
Work inevitably brings her into contact with under-the-radar, under-appreciated or more affordable wines from all over Tuscany — labels you won't find on a standard list of Tuscan wines outside Italy.
Below, she shares the inside track on 5 niche Tuscan wines to look out for on your next stay at one of our luxury villas in Tuscany.
Niche Tuscan Wine #1: Orcia DOC
This niche Tuscan wine is produced in the Val d'Orcia, spectacular terrain recognised with World Heritage Site status by UNESCO. Containing a minimum 60% Sangiovese with 40% various non-aromatic local varieties, it truly expresses the flavours of this landscape.

Characteristics: Bright ruby-red in colour, it becomes garnet with age. The nose is fruity with red cherry notes, leather and spicy aromas. The palate is dry, firmly structured, with vivid acidity and a slightly mineral, tannic finish.

Pair it with… Local deli meats made with Cinta Senese pork; Chianina beef steak; pecorino sheep's milk cheese from Pienza.
Niche Tuscan Wine #2: Montecucco Sangiovese Riserva DOCG
Regulations stipulate a minimum of 90% Sangiovese goes into this Tuscan wine produced on the western slopes of Monte Amiata, close to Montalcino.

Characteristics: Ruby-red tending to garnet in colour, with an elegant, fruity nose of plums and black cherries. Dry and complex, it has a structured, tannic palate, often with evident oak notes. Full-bodied.

Pair it with… Game; lamb; roast meat; aged cheeses.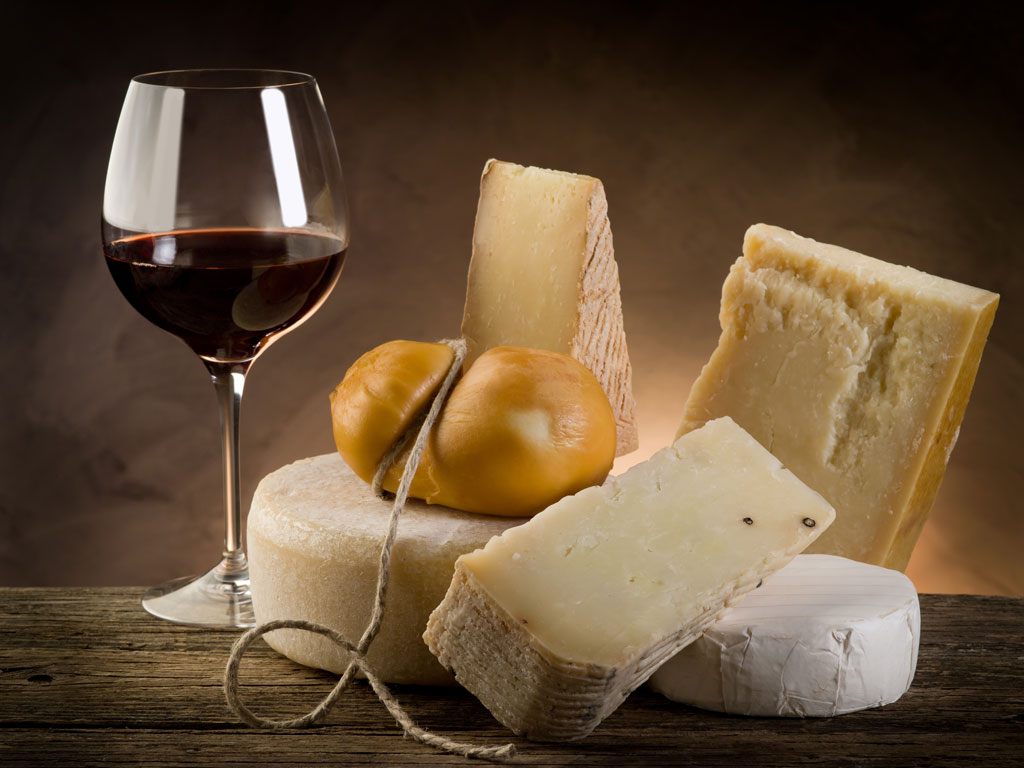 Niche Tuscan Wine #3: Ansonica Costa dell'Argentario DOC
This special white wine can come from grapes grown on Tuscany's islands (Elba and Giglio) or from the seaside of southern Tuscany, close to many of our villas by the Tuscany coast.

Characteristics: Made with at least 85% Ansonica grapes, this niche Tuscan wine can be straw-yellow to amber in colour. The nose is delicate, slightly fruity with tropical, citrus aromas and hints of Mediterranean herbs. The palate is dry, crisp and smooth.

Pair it with… Fish dishes appreciate the wine's salinity and slight mineral notes. Think starters and pasta dishes with shellfish including clams, mussels or oysters; also vegetable soup.
Niche Tuscan Wine #4: Suvereto DOCG
In a growing zone very close to the "Super-Tuscan" wine mecca near Livorno, Cabernet Sauvignon and Merlot grapes find ideal terroir.

Characteristics: An intense and deep ruby-red color, with a nose of plums, blueberries and blackberries, plus hints of spices and cedar. The palate is dry and warm, with firm, balanced tannins. The finish lingers.

Pair it with… Game including wild boar; mixed roast meats; Tuscan salami.
Niche Tuscan Wine #5: Morellino di Scansano DOCG
Produced in the wild, unspoilt Maremma region, between the coast and hills covered in olive groves, this juicy wine is made with a minimum of 85% Sangiovese grapes.

Characteristics: Morellino di Scansano is ruby-red in colour with violet and purple hues. A very fruity nose has hints of red currant berries, wild cherries, Mediterranean herbs and sometimes liquorice. The body has a soft texture, balanced by acidity and rounded tannins.

Pair it with… First courses like local tortelli Maremmani with beef or wild boar sauce; various cold cuts and cheeses; BBQ. An entire meal, basically!