Stretching from the heights of the Dolomites to the Adriatic Sea, Veneto, Italy's eighth largest region, is perhaps its most culinarily diverse.
From the canal-side in Venice to lake-side in alpine Garda, the region is home to some of the most sophisticated gastronomic heritage in the country. Veneto is the birthplace of prosecco (in the hills north of Treviso), and of tiramisu (the celebrated ladyfingers doused in mascarpone, madeira and coffee).
Given the popularity of the region to tourists — Venice sees 20 million visitors a year and Verona more than one million — it's all too easy to find fairly bland and forgettable restaurants. Ask our concierge for specific recommendations on the best restaurants in your area, or perhaps to organise a cooking class focusing on regional specialties. Either way, be sure to sample the following Veneto specialities.
Sarde in saór
A Venetian classic, this sweet and sour dish features fresh sardine fillets, fried and then marinated with onions, raisins and pine nuts in vinegar. This is a popular antipasto dish.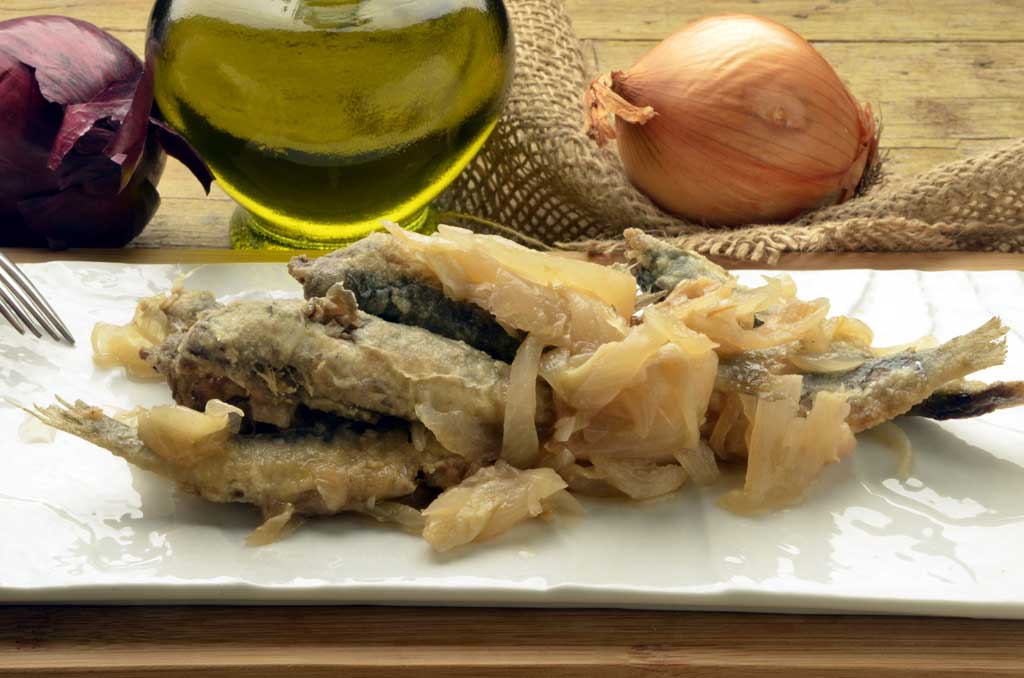 Baccalà mantecato
Another antipasto typical of the regional capital, this sees salt cod stewed in milk and then whipped with oil into a creamy mousse.
This is typically served with toasted polenta or toasted bread.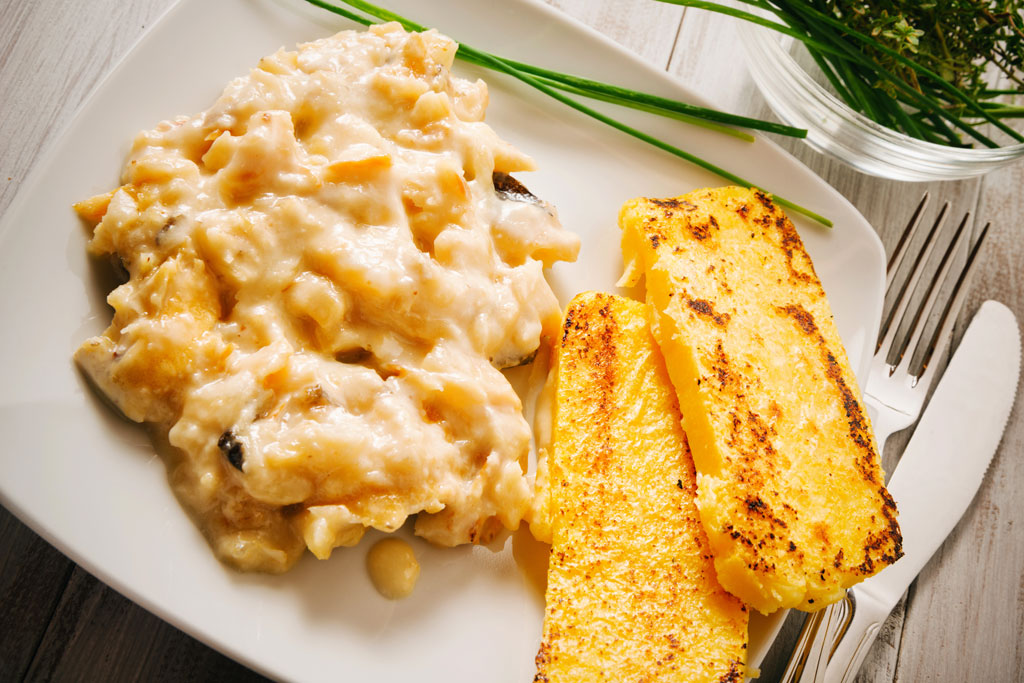 Purple artichokes
Often associated with Roman cuisine, the particular violet-petaled artichokes grown on Sant'Erasmo – an island in the Venitian lagoon are very popular.
They are typically served in salads, raw, or deep-fried.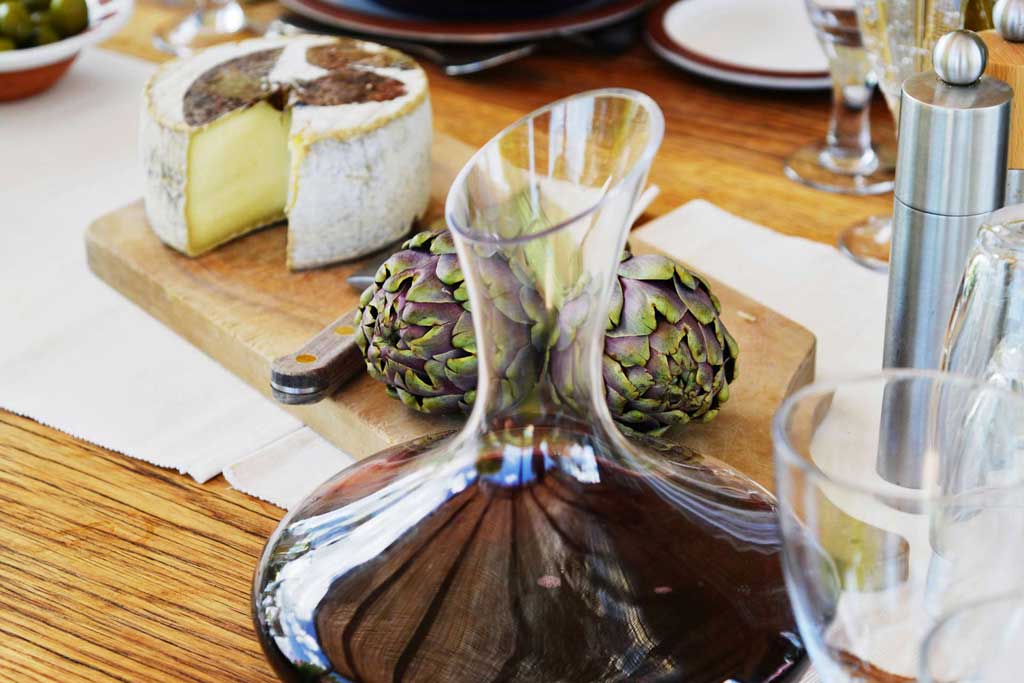 Radicchio
This delicate bitter chicory is associated with the city of Treviso (imagine being home to the trifecta of tiramisu, prosecco and radicchio!). It's red leaves turn up in salads and risottos.
Polenta
Dried cornmeal – served loose, with stews of fish or meat, or grilled or fried – is as ubiquitous as the tomato in Italian food today.
It only entered the culinary scene here after Europeans came across it in the Americas in the 16th century. Before that, people in Veneto made a similar product with spelt or rye. Regardless, this is the region to try it today.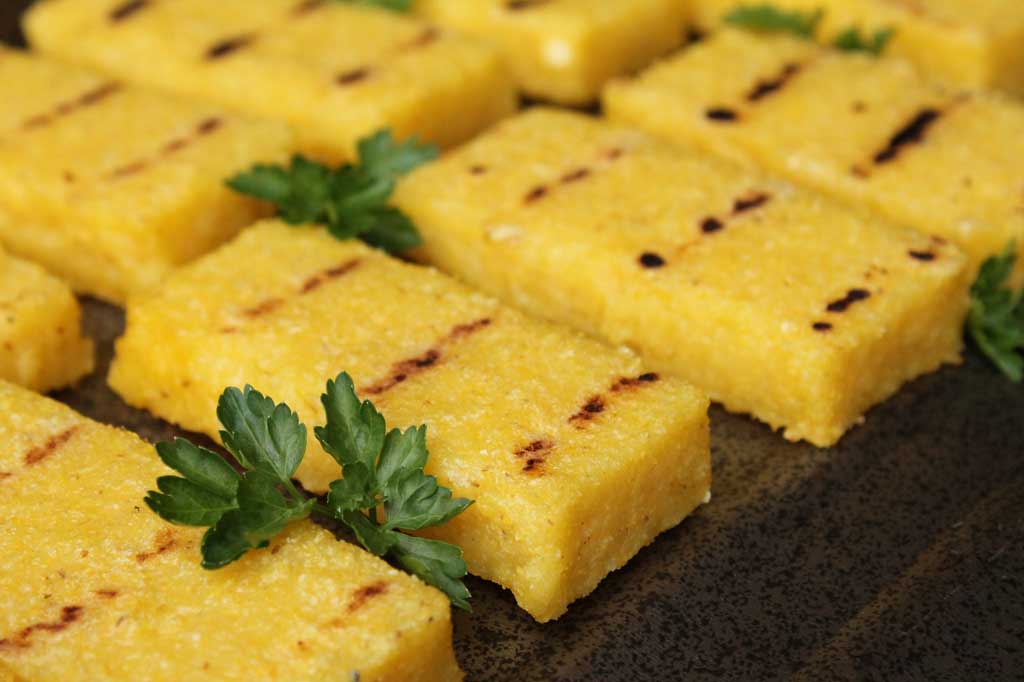 Crab
In autumn or early spring, go to Venice for the carefully guarded season of soft-shell crabs, fished from the lagoon.
These moeche are served lightly battered and deep-fried, perfect with a squeeze of lemon and a glass of prosecco.
Smoked pancetta
In the rest of Italy, pancetta is simply cured with spices and salt. In the Veneto it can be smoked, and is then served in sandwiches and used in sauces to impart a smoky, deep richness to the proceedings.
Cicchetti
This is not a dish, but a way to eat in Venice. Italy's answer to Spain's tapas, these small dishes are found in a bacaro, or wine bar, where you'll find locals dining.
Ranging from small open sandwiches to plates of polpette (meatballs) or sarde in saór, this is the ideal leisurely and relatively light social meal at lunch or in the evening.
Tiramisu
Proof that not everything in the Veneto is ancient, this is a swinging Sixties invention. The boozy, coffee-dipped ladyfingers and their cream are the perfect end to a meal.
Some controversy surrounds where Tiramisu was invented. While a few Tuscans disagree, most histories put "Le Beccherie", in Treviso, as this iconic dessert's inventor, in the Sixties.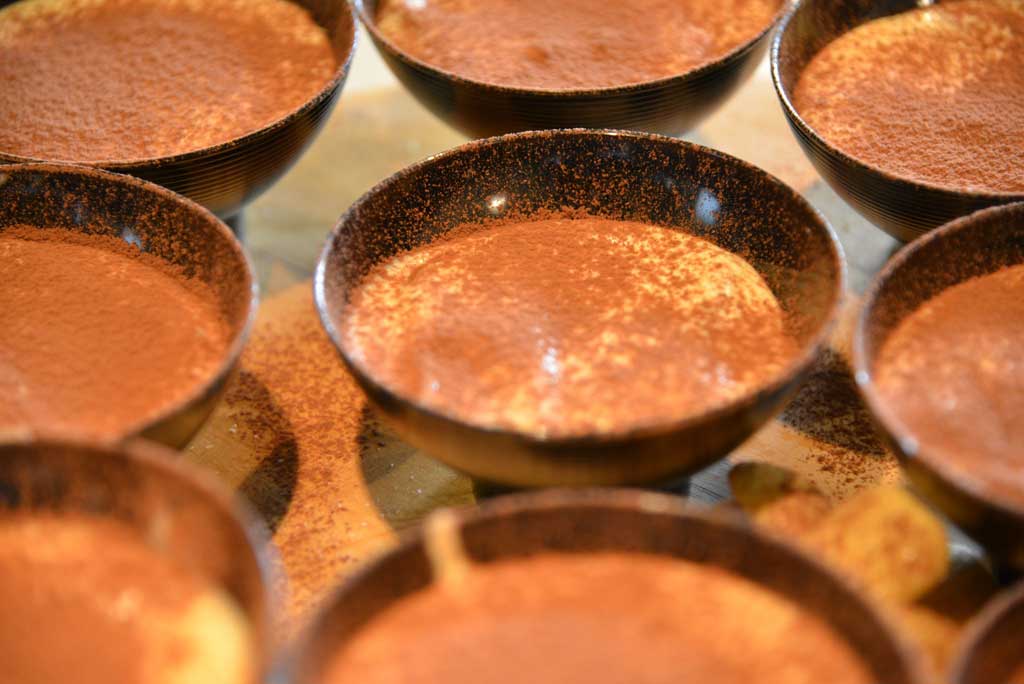 Prosecco
Italy's favourite sparkling wine comes from this region. It comes in a vast range of quality and is memorably blended with peach juice at Harry's Bar, in Venice, for a Bellini.