Our clients often ask how they can get married in Italy. What are the legal and logistical practicalities of getting married in Italy? The good news is that getting married here is relatively uncomplicated: thousands of expats do it each year.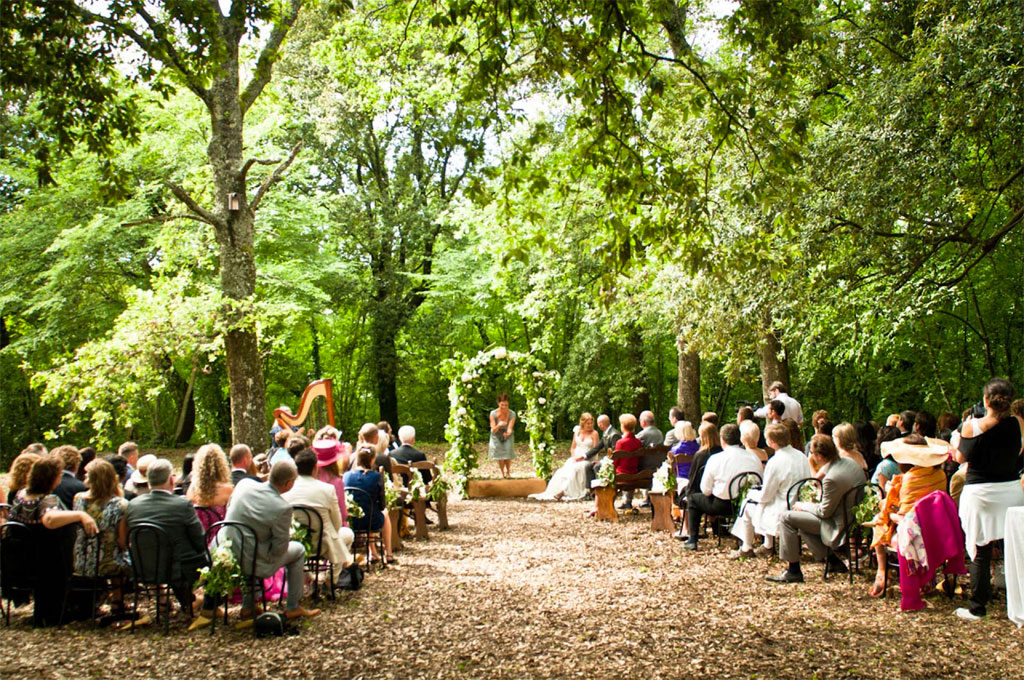 From Tuscany to Umbria, the heart of Florence to a hillside in Chianti, the Italian government is relatively open-minded about wedding locations, although they must be officially registered. Like any wedding, you'll need to plan in advance (we recommend at least six months) but be assured our planners have rich experience in creating bespoke weddings.
Following are the main factors you need to consider.
Where can I get married and who will officiate the wedding?
Civil ceremonies can be held in any officially licensed location, including villas, a palazzo or outdoor spaces. These are performed by the local mayor or another government official. Translators can be provided.
While Italy is Catholic, all religious weddings are recognised, so it is possible to have a Jewish, Muslim or Hindu ceremony, too. For all non-Catholic religious ceremonies, you will have to hold a civil ceremony first in order for the union to be legal. In order to hold a Catholic ceremony, at least one member of the couple must be Catholic.
Italian weddings: the legal requirements
Any person may be married in Italy. You will need to provide legal documentation establishing identity and, just as at home, certify there are no obstacles that prevent you from marrying.
An experienced wedding planner will walk you through each step of this process. You will need to produce the following documents:
Valid passports

Original birth certificates

Divorce papers or death certificates to prove the end of any previous marriage

A Nulla Osta or Dichiarazione Giurata, sworn certificates of no impediment, from your own country

An Atto Notorio (required only for Canadian or US citizens), further confirming the lack of legal impediment to your wedding

A declaration of intent to marry that will go to the civil registrar

If at least one of you is Catholilc and you plan to marry in a church, you will need additional documents from your home parish, including certificates of baptism and confirmation, additional letters of no impediment to marry along with proof of attendance at pre-wedding courses. Speak to your local parish to learn more about this. This can all take about two months, so leave plenty of time to put these plans in action.
For further information, look at the website of your country's embassy or consulate in Italy:
How much will my wedding in Italy cost?
As in your home country, the cost of a wedding is a moveable feast and depends entirely on the scale and details.
To give you a point from which to estimate, an intimate wedding with 20 guests staying on-site at the villa could cost from €12,000.
Making it official: the marriage certificate
At your wedding you will sign the marriage licence. Your marriage certificate will be authorised by the local mayor, and you will bring this to the local town hall after the wedding to get it officially stamped and to acquire a translated copy.
Read more about our Italian wedding services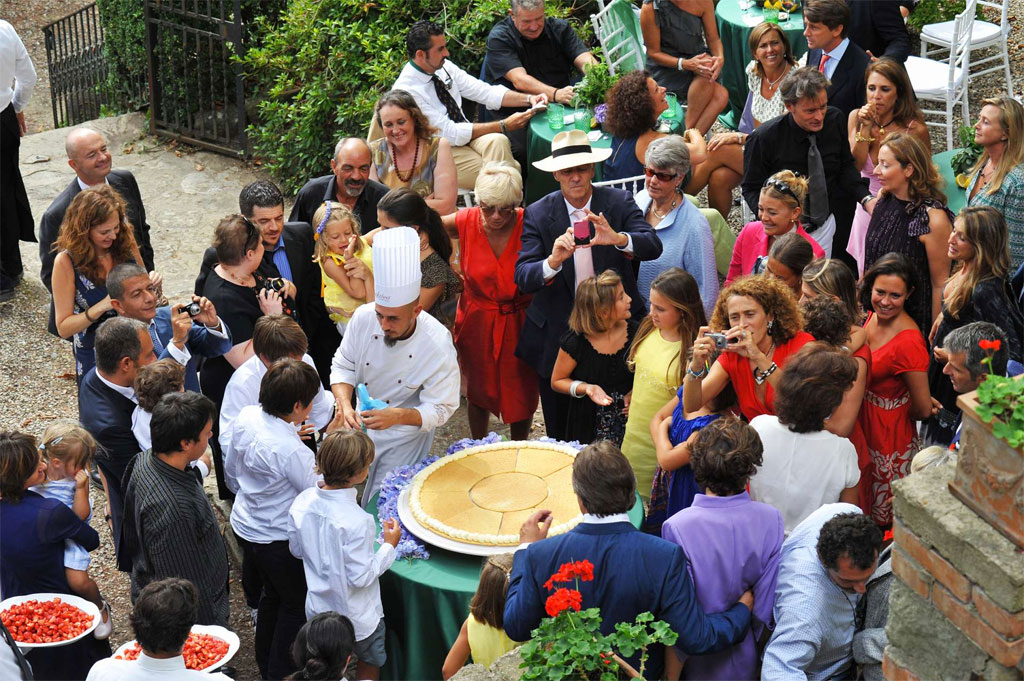 Whether you are looking for a villa to host an intimate celebration or a large property with nearby accommodation for a spectacular party, our wedding planners will take the stress out of organising your special day from afar. These experts will work with our award-winning concierge team to organise not just your wedding day, but also activities like wine tastings or cooking classes for your guests, or perhaps in-villa spa treatments and hair and makeup for the wedding party.
Debating between Renaissance romance in Florence, a vineyard in Chianti or a barefoot walk down the aisle at the Tuscan seaside? Read our Guide to Getting Married in Italy for advice on what part of Italy to choose for your wedding, what to eat and drink, and what local pre-nuptial superstitions to follow.
Still working out what your wedding style might be? Take our quiz and determine whether you're more barefoot bohemian or slick urban sophisticate.