Choosing Italy, Tuscany in particular, as the destination for your wedding guarantees a few things: the food will be excellent, there will be plenty for guests to do in the days surrounding the main event, and this romantic spot will be one you'll long to return to again and again.
Each wedding at one of our Tuscany villas is bespoke. Of course you may bring your own wedding planner, or you can work with our chosen planners, Sposiamovi, to create your perfect wedding in Tuscany. Don't forget all our clients have free use of our award-winning concierge team. We can arrange any extra services and activities for you and your guests to make sure your week is as special as possible.
Each of the 5 stand-out villas below has its own expert team with rich experience of the area and property.
Five villas in Tuscany for the perfect wedding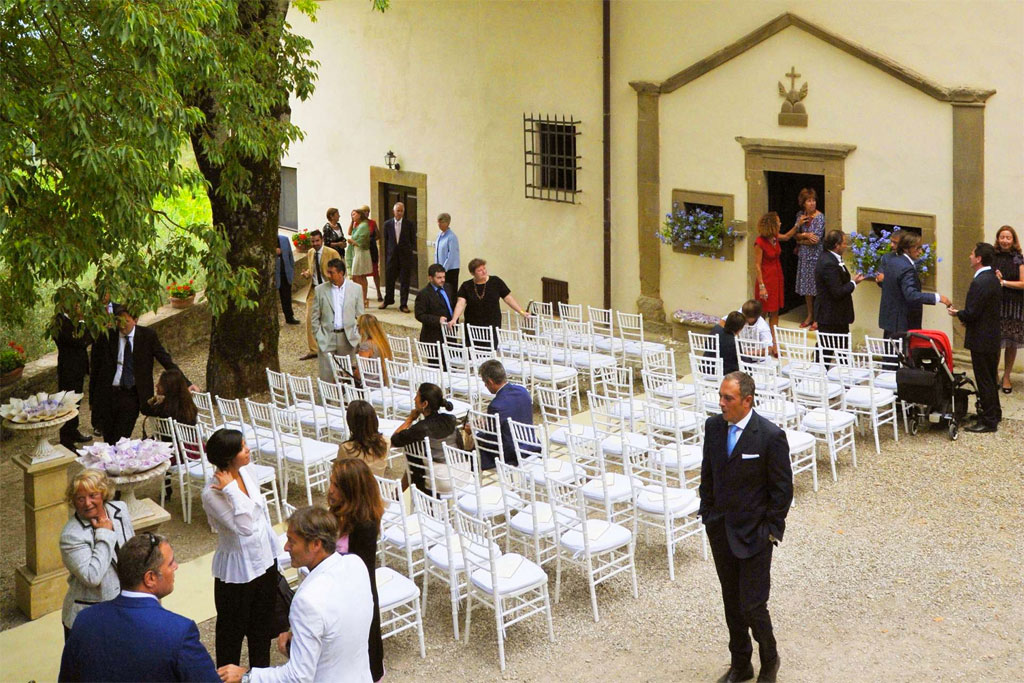 Set in a 90-acre vineyard and olive oil estate in the hills above Rufina, just 20km east of Florence, this 12th-century Tuscan villa, with its two stone farmhouses, can host an intimate Tuscany wedding for up to 40 guests. Edoardo, the owner, is an event planner and will tailor the event to your specifications, with catering all week or just for the wedding day itself. With a football pitch, tennis courts, two pools and a hot tub on-site, guests can stay active; Edoardo can also arrange wine tastings and cooking classes at the villa.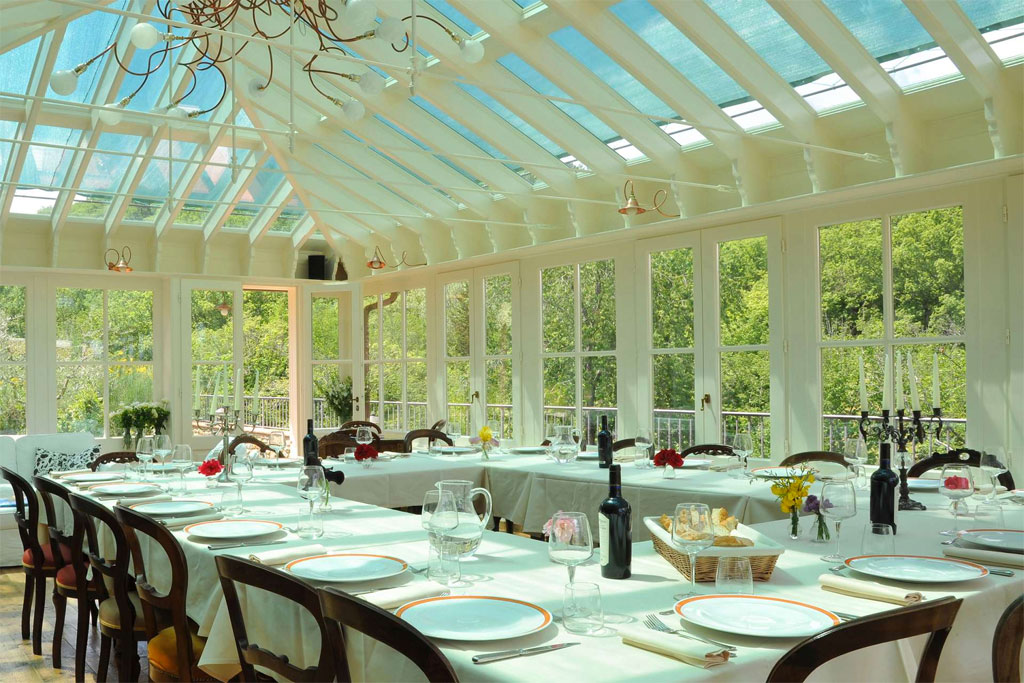 Wedding packages at this fully air-conditioned stone Tuscan farmhouse south of Florence and on the edge of Chianti, come with a maid and cook, dedicated staff who know the area so well that you'll be able to focus on relaxing before the big day. With a glass conservatory for dining and a stunning fan-shaped pool with views of the Valdarno valley, weddings can have up to 45 guests, 22 of whom can stay at I Corbezzoli. The owner's other nearby villa, Il Cortile Pratolino, sleeps 15.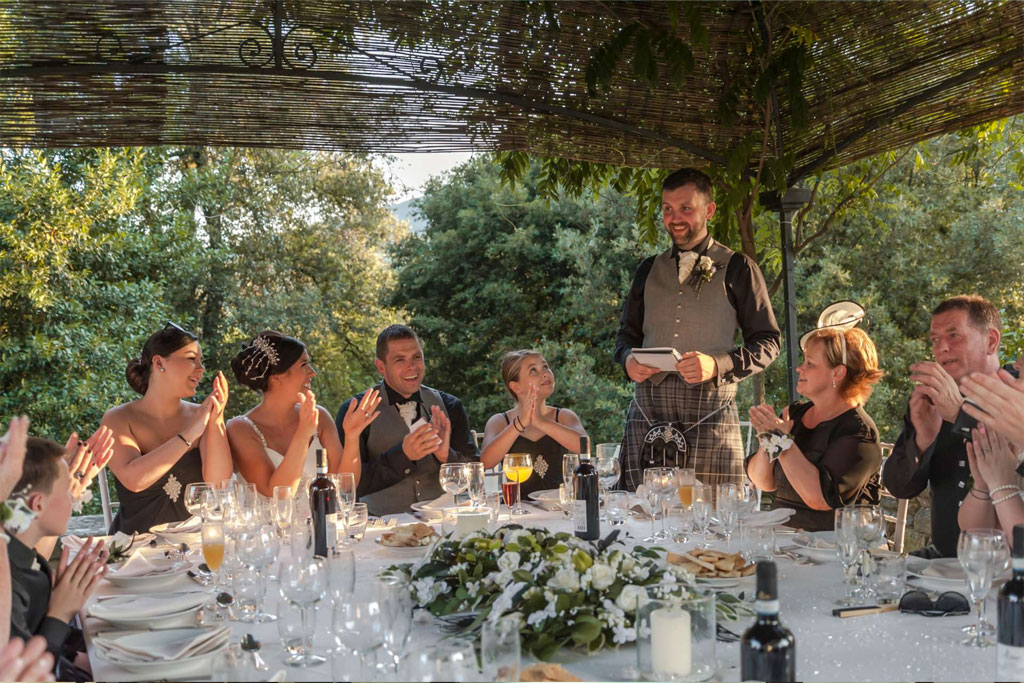 For a Tuscany wedding with up to 50 guests, this 16th-century villa near Fiesole, just 10km to the north of Florence, offers beautiful outdoor dining and a well-lit garden with pool, ideal for apertivi. With two nearby churches and the option of a gazebo on-site, plus plenty of nearby hotels to accommodate guests, this is a seamless option. Plus, Villa di Masseto comes with a maid and an experienced caretaker who can help ensure every detail of your wedding goes to plan.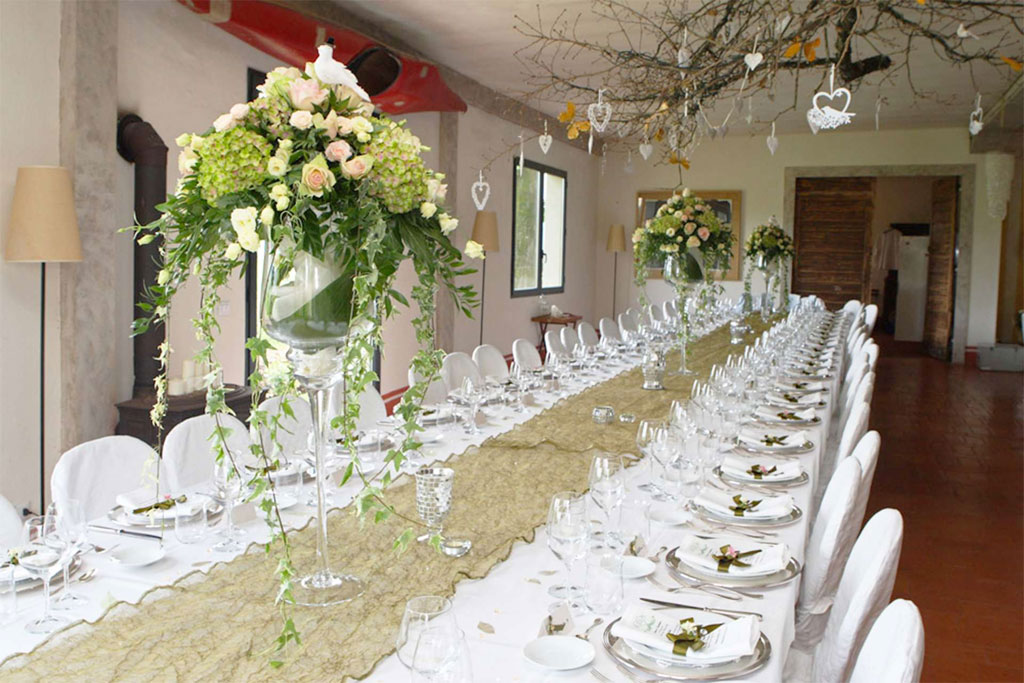 This hunting lodge in Mugello, Chianti's quieter cousin just 30 minutes' drive north-east of Florence, is our largest property for weddings, accommodating up to 200 guests. The owner, Cristina, an event planner and stylist, personally oversees each wedding and can help you decorate the nearby chapel, within walking distance of the villa. Host a lavish reception in the rose-filled garden around this elegantly decorated farmhouse, with a backdrop of breathtaking views.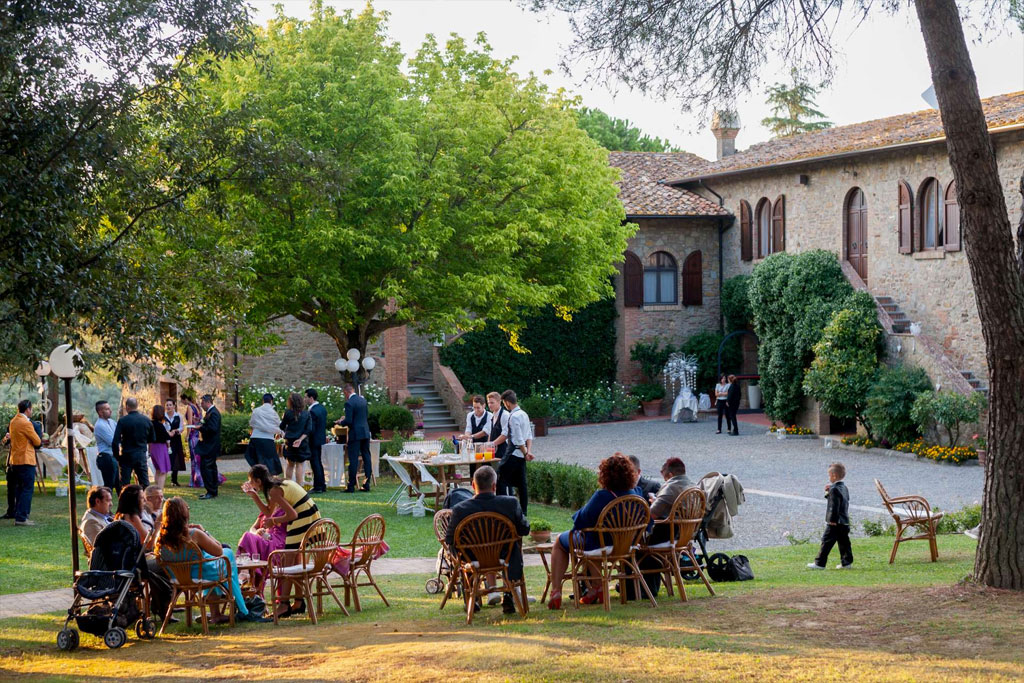 Where better to wed than a 500-year-old converted monastery? More recently a farmhouse, Ostignano sits near the fortified medieval town of Montaione, 20km north-west of the many-towered hilltop town of San Gimignano. Celebrate with up to 60 guests with a ceremony at the local church, followed by an enchanting reception in the grounds — 84 private, gated acres. In cooler months, a large guest house is the site for indoor banquets. An abundance of nearby hotels means your guests will be easily accommodated.
Planning ahead? You may also want to browse our collection of honeymoon villas in Italy.