February festivals in Italy are dominated by Carnival. This Italian festival has its origins in a Christian tradition of indulging in treats before Lent. You might know it as Mardi Gras or Pancake Day, depending on where you live.
In Italy, Carnival season lights up the country with masks, confetti and colourful parades. It brings much-needed fun to a quiet month on the year's events calendar.
Carnevale di Venezia: various
If you are staying in one of our villa's near Venice, you can live the fairytale and join the country's biggest and most famous Carnevale.
During the Carnival of Venice, the city hosts masquerades, balls, fashion shows and parades for the entire month. Although many events take place in the city's public squares, some celebrations like the Doge's Ball and the Party Cruise require tickets.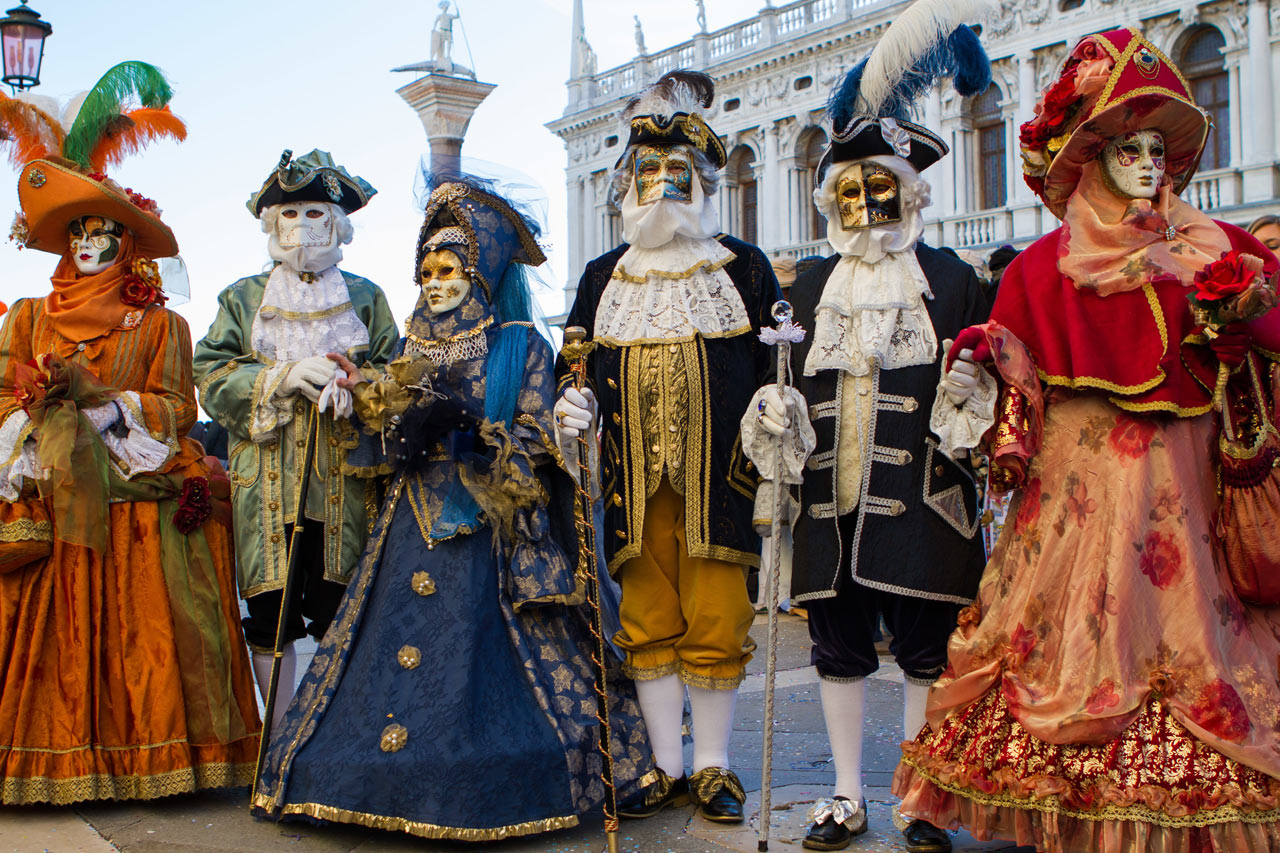 Carnevale di Viareggio: weekends only
The seaside town of Viareggio holds Tuscany's most important Carnival. Partying over 4 consecutive weekends, the town fully embraces carnival spirit.
There's lots of masquerading in costume, and spectacular hand-made floats parade up and down Viareggio's Art Nouveau boardwalk.
Our villas near Pisa and Lucca are perfectly located for a visit.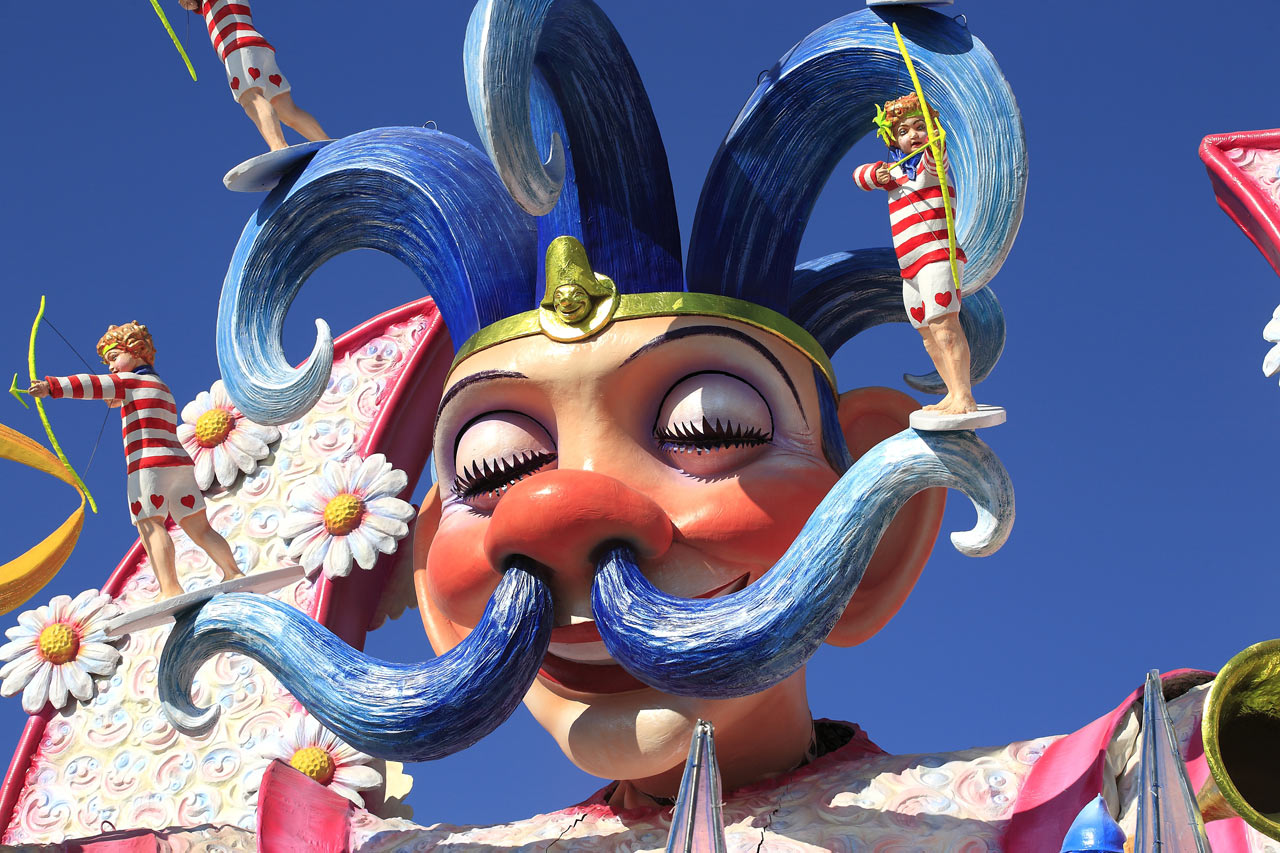 Storico Carnevale di Ivrea: various
Together with celebrations in Venice and Viareggio, the Carnival of Ivrea is probably Italy's most famous. There is the usual dressing-up and parade, and this northern Italian town adds its own unique climax: the Battle of the Oranges.
Held over 3 days, this giant fight commemorates Ivrea's liberation from tyranny in the 12th century. Nine teams re-enact a battle between the local people and feudal armies, but with citrus fruits in place of weapons.
And, yes: it gets messy.