If you want a taste of authentic Italy, we recommend visiting Tuscany and Umbria's best farmers' markets. These weekly events are the heartbeat of Italian life: an unmissable experience for those that want to participate in local rituals and routines.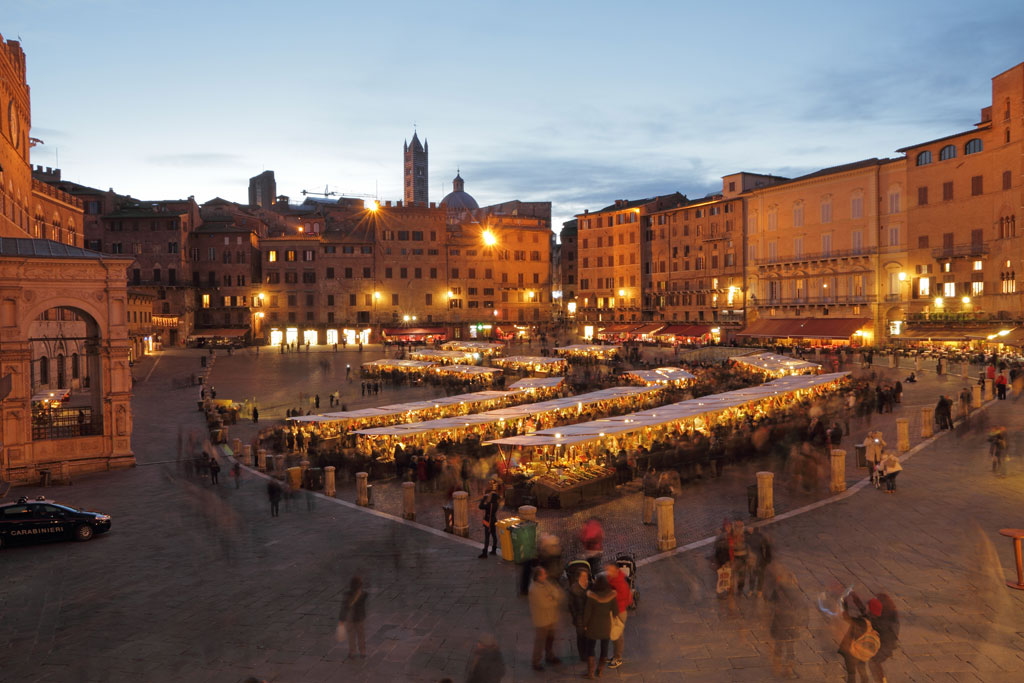 Every city, town and village in Italy has a local market. While weekly markets sell seasonal produce (fruit, vegetables, meat and fish), clothing and homeware, monthly markets tend to sell refined and particular regional specialties (products with DOP or IGP certificates of quality such as wine, extra-virgin olive oil, cheese and cold cults). Depending on the type of market, you might even encounter artisans selling carefully crafted clothing and homeware pieces.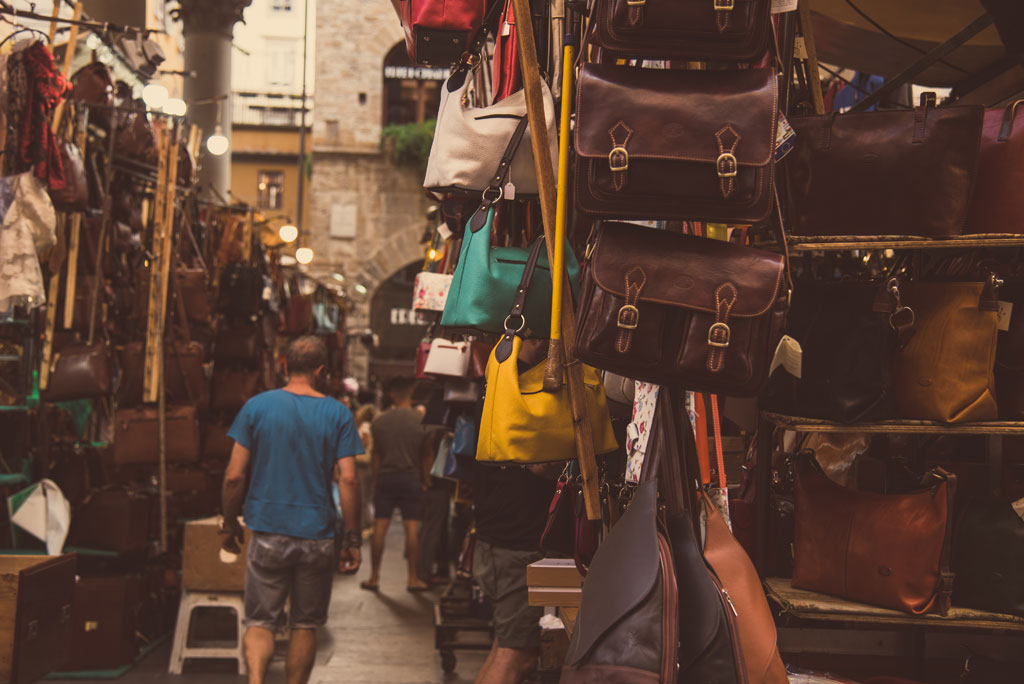 From picking the right vendor to learning some basic italian vocabulary, here are some tips and tricks to help you navigate an Italian market.
How to navigate an Italian market
Basic Italian vocabulary
Learning some basic Italian words will not only help you communicate with vendors, but
improve your Italian! Make sure you translate your shopping list into Italian, and practice these basic phrases:
Mi scusi Excuse me

Quanto costa How much is it?

Dove posso comprare... Where can I buy...

Vorrei compare… I would like to buy…

Avete… Do you have…

Di piu More

Di meno Less

Per favore Please

Basta cosi grazie That's all, thank you
Think and act like a local
Watch the locals as they go about their morning ritual — this will help you navigate the different stalls and discover which vendors are suitable for vegetables, fruits, cheese and so on.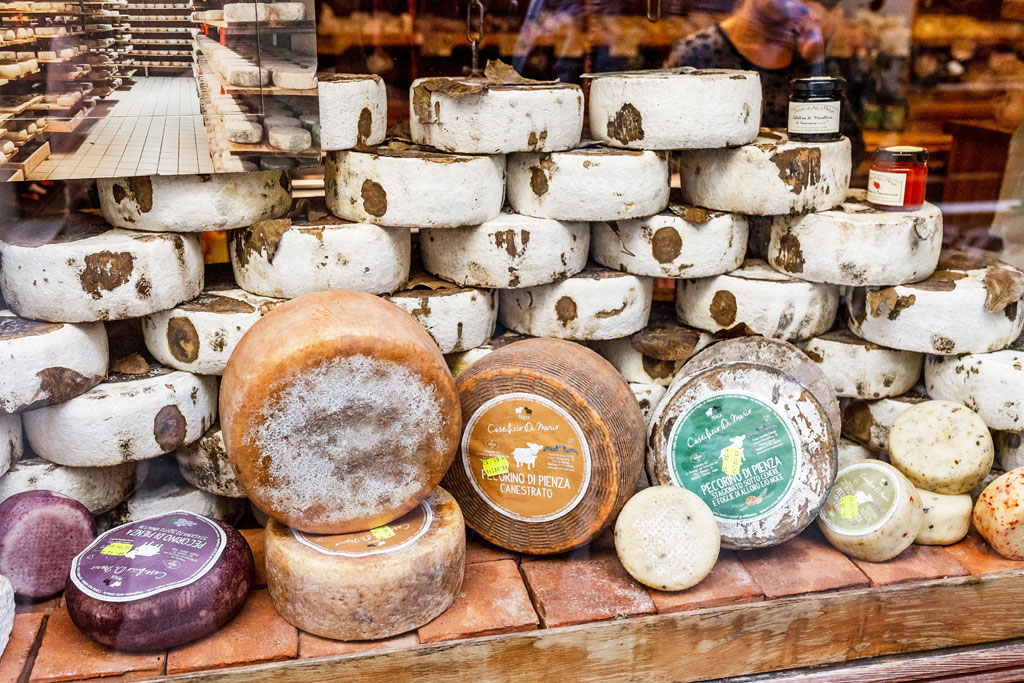 Don't be shy, engage with locals, talk to the vendors, and most importantly taste the food. It's not uncommon to see customers trying the fresh cherries or melon. Most stalls offer samples of their best products to taste. As tempting as it might be, don't touch the produce without asking first.
Despite being a market it's not polite to bargain with vendors, most products are already sold at discounted prices. And while it might seem as if there is no waiting line, always kindly ask chi è l'ultimo? (who is the last in line?).
The real Italian street food
As most markets run from early morning to mid-day, you might start to feel peckish during your market tour. Every market has a food stall selling an array of dishes to enjoy on the go. If you want to try local delicacies, keep an eye out for trippa and lampredotto in Florence, cecina and frati in Livorno, castagnaccio in the Versilia (Forte dei Marmi, Viareggio, and Pietrasanta), and baccalà fritto in Umbria. You'll find many fishmongers selling fried seafood platters to go, or if you're in the mood for something refreshing, stop by the greengrocer for a freshly pressed juice.
No market tour is complete without a mandatory panino break. Forget about Italy's renowned panini shops — the panini from the market are prepared with fresh bread, using the best regional cheese and cold cuts. Most stalls selling cheese and cured meats will happily prepare a panino or two to go. A market tradition is panino con la porchetta (roast pork) or if you are a real foodie, ask for a piece of roasted cotenna (pork rind!). A typical panino of Pisa and Livorno is Cinque e Cinque, made from chickpeas and traditionally cooked in a clay oven. If you are in Umbria you can't renounce Torta al Testo, flat bread filled with salumi and cheese.
The best farmers market in Tuscany and Umbria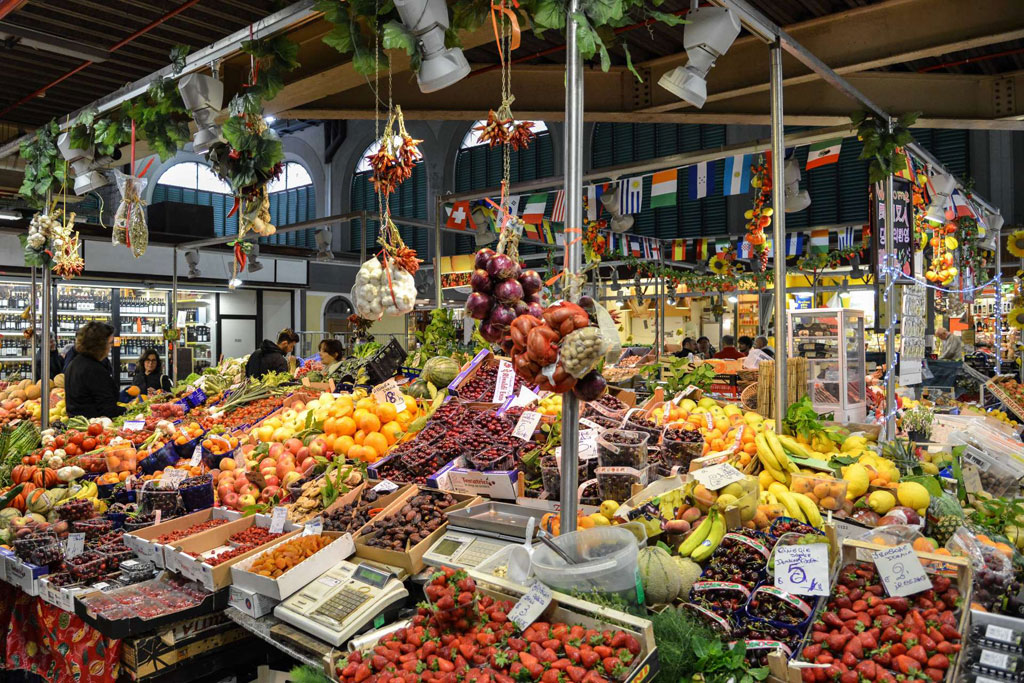 You'll rarely see any advertising for local farmers markets, as these are weekly or monthly occurrences that only locals know of. If you can tear yourself away from the private pool at your villa in Italy, we've put together a list of the best markets in Tuscany and Umbria to help you experience the best of Italy.