Turn "aaaargh" into "aaaah". De-stress travel can do that for you. Work, money, pensions and so much more have no place in your headspace when it's time to relax. Tuscany travel to the rescue.
To help you make the most of your next de-stress holiday in Tuscany, these 8 travel hacks will keep your mind free and your blood pressure in check. (None of what follows constitutes medical advice… but it does work for me!)
Cooking lessons from a master
Ditch the phone and the iPad and grab a spatula. Learning the secrets of Italian cookery is one recipe for eternal happiness.
When you stay in a Tuscany Now & More villa, we can arrange to have a local or professional chef come around and teach you handmade pasta, traditional desserts or even multi-course Tuscan meals. Smiling faces (and full bellies) guaranteed.
A day at a natural thermal spa
According to a legend I choose to believe, sitting in a sauna for 30 minutes can burn over 300 calories. Whether this is an exaggeration or not, many of us have experienced the magical "after-sauna glow".
Tuscany floats on a massive geothermal lake. There are many places you can get a good dose of natural minerals, with massage, thermotherapy, holistic therapy and more. Stress-free day spas include Terme di Saturnia, Fonteverde and Terme di Montecatini. We created a special collection of villas near hot springs and geothermal spas in Tuscany.
Rent a fully-staffed villa with chef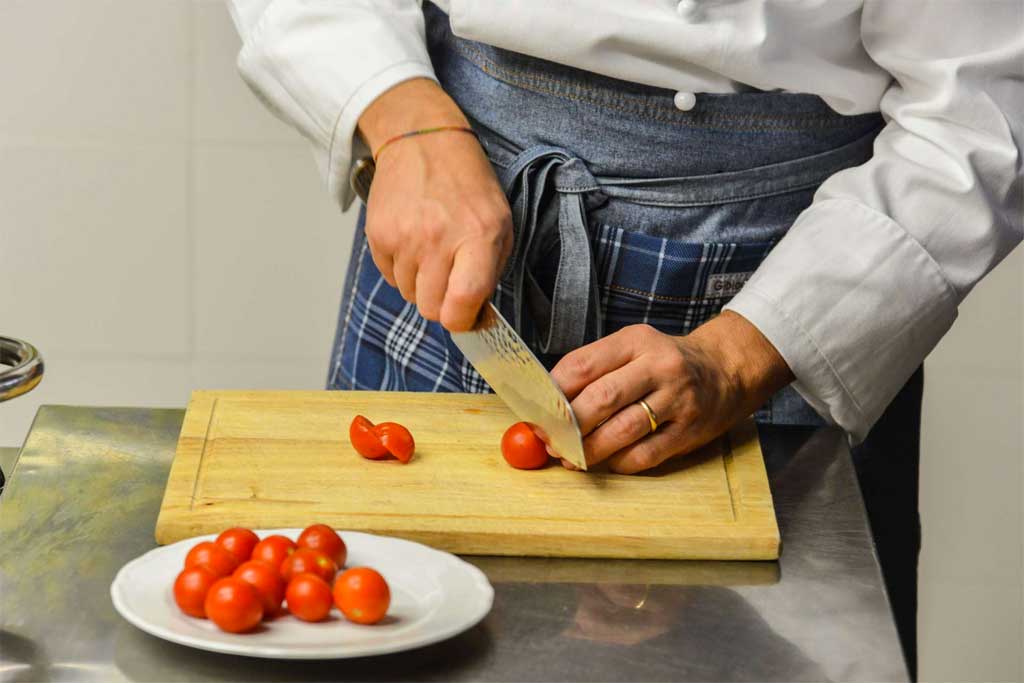 After a busy day sightseeing, the last thing the de-stress traveller wants is to return to the burden of preparing dinner for everyone. A dip in the pool sounds much more appetising.
Rent a fully staffed and catered Italian villa and one of our Tuscan chefs will cook your meals. Staff lay out breakfast in the morning. Now that's relaxation.
Retail therapy at the outlets
Tuscans pride themselves on quality and skill. History, tradition and craftsmanship are inside every leather bag or bottle of Chianti Classico you buy. Florence is home to many iconic Italian designers.
They also love a bargain. So, if you find retail therapy therapeutic, schedule a day at one (or more) of Tuscany's luxury outlet malls.
A dawn dip in your own pool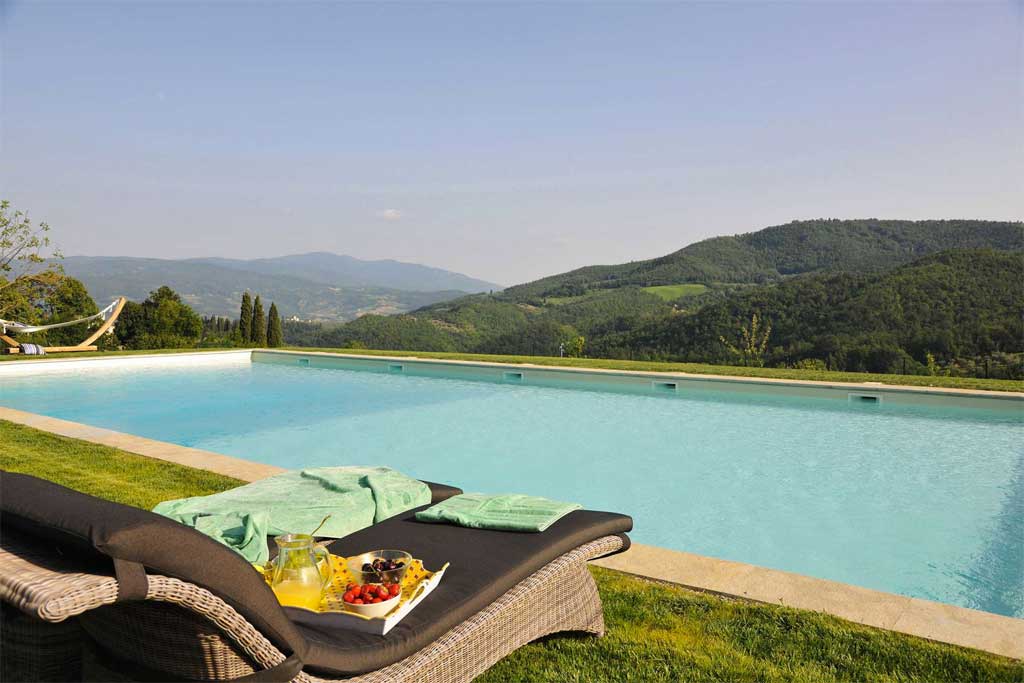 One of the major benefits of a luxury villa: the swimming pool to yourself first thing every morning.
No towels on the sun-loungers or kids with new water pistols. Just birdsong and the distant view of an ancient hilltown for company.
Wine tasting among the vines
Nowhere in my big, leather-bound "De-Stress Handbook" does it say wine is not for unwinding.
Tuscany is home to the Sangiovese, a noble grape variety which is responsible for some of the finest red wines in the world. Visit a vineyard to experience its excellence in keeping stress out of sight and out of mind.
Yoga, pilates and meditation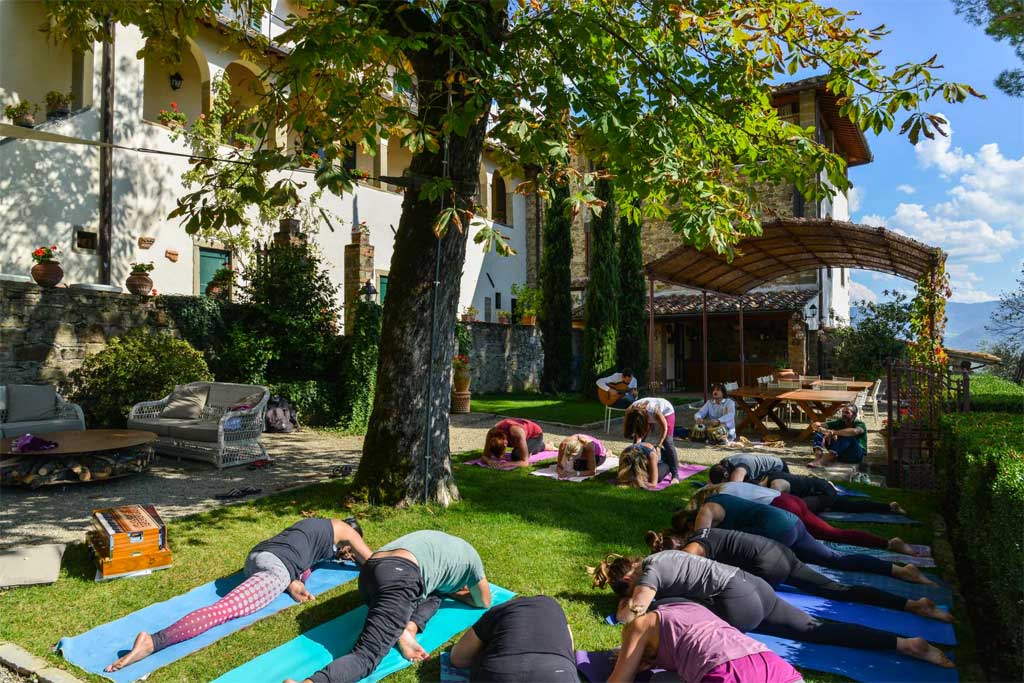 Swap your glass of Brunello for a yoga mat, and finish the day with a few rounds of sun-salutes.
We can organize a private yoga teacher to join you at your villa, to help you achieve serenity in body and mind. (We also have a special collection of Italian villas for yoga retreats.)
Paint with your own palette
Painting is an excellent tool for stress relief. The art of observation and concentration can encourage a near-meditative state.
In the winelands of Chianti or the hills around Cortona, you get to paint landscapes which inspired the masters of the Renaissance. You might even be the next Michelangelo.