February in Italy is the time of Carnevale. The festival marks the period traditionally known as Shrovetide before Lent. And since Lent is a time of sacrifice and fasting, Carnevale is the ultimate last hurrah.
The country lights up with lively festivals, colourful parades and grand celebrations, and where better to join the masquerade than in Venice? Of course, other cities turn out to mark the occasion, but no place in Italy celebrates carnival quite like La Serenissima. It truly is one of those do-before-you-die spectacles, steeped in history, pageantry and touch of debauchery.
Join the masquerade
Carnival is a festival that dates back to the 11th-century in Venice, but reached its zenith in the 18th-century when celebrations would begin as early as October! It is this period of Baroque decadence that present-day festivities tend to emulate.
Carnevale runs for two weeks each year before coming to a close on Shrove Tuesday — or as you may know it — Mardi Gras or Pancake Day. The city turns out for extravagant public celebrations including parties, historical re-enactments, processions along the Grand Canal and elegant masquerade balls.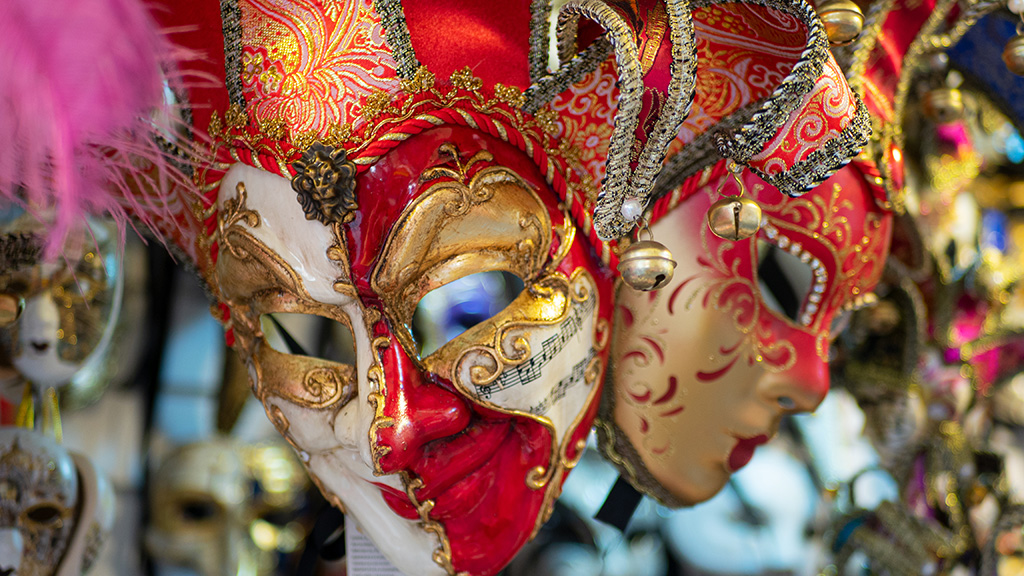 On the first Saturday of Carnival, the festival is inaugurated with a parade of acrobats and dancers, including the Flight of the Angel, where a woman in full masquerade descends through the sky from the top of the tower in Saint Mark's square. Allegorical parades, festively dressed boats and incredible light displays transform the historic centre. The iconic setting of winding waterways, arching bridges and breathtaking palazzi provides a mesmerising backdrop for partakers in full and elaborate costume.
Carnival highlights in 2022
The annual Carnival celebrations began on Saturday, 12th February this year. Although a slightly scaled-back edition than in years passed (events like the costume competition and flight of the angel have been cancelled), people are still taking to the canals and city squares in gorgeous get-ups. In place of the fashion show that usually takes place in Saint Mark's Square, a catwalk has been set up with a grand gold lion's head — and the Basilica — for a backdrop, encouraging visitors still to strut their stuff.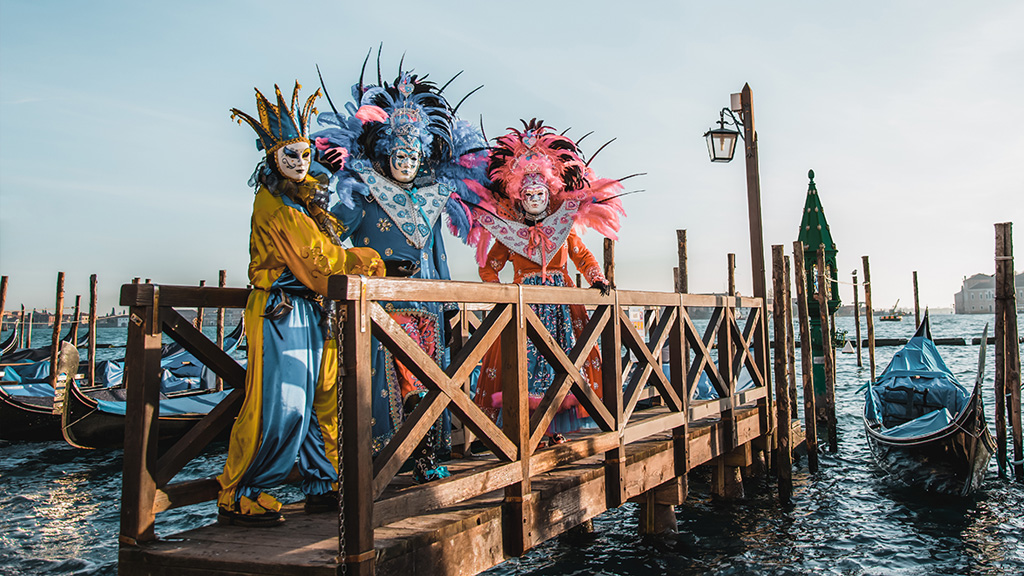 There are still several balls and live Carnival shows to enjoy, including a concert at the Hard Rock Cafe. Lovers of art should embrace the theme of Carnevale and check out the 'Women, Goddesses and Muses' exhibition at the Scuola Grande San Giovanni Evangelista, or take a tour of the Scuola di San Rocco. The 18th-century museums of Venice will stay open until 10.00pm so you can catch a glimpse of the Doge's Palace, Museo Correr and Ca Rezzonico after dark!
For more inspiration on what to attend at the Carnevale di Venezia this year take a look at the complete programme.
Our top tips on what to do in Venice during Carnevale
The best way to see Venice is by foot, especially during Carnevale. Wonder from canal side to campi, occasionally pausing on bridges to savour the magic of the city and marvel at the characters you will meet in full masquerade. Embrace the history of Carnival and combine a walking tour of Venice with a 'bar-crawl' of the city's best Bacari.
It's opera season in Venice during Carnevale as well and there couldn't be a more fitting time to visit the 18th-century, Teatro la Fenice. If this isn't the perfect occasion for a decadent night at the opera then we don't know what is!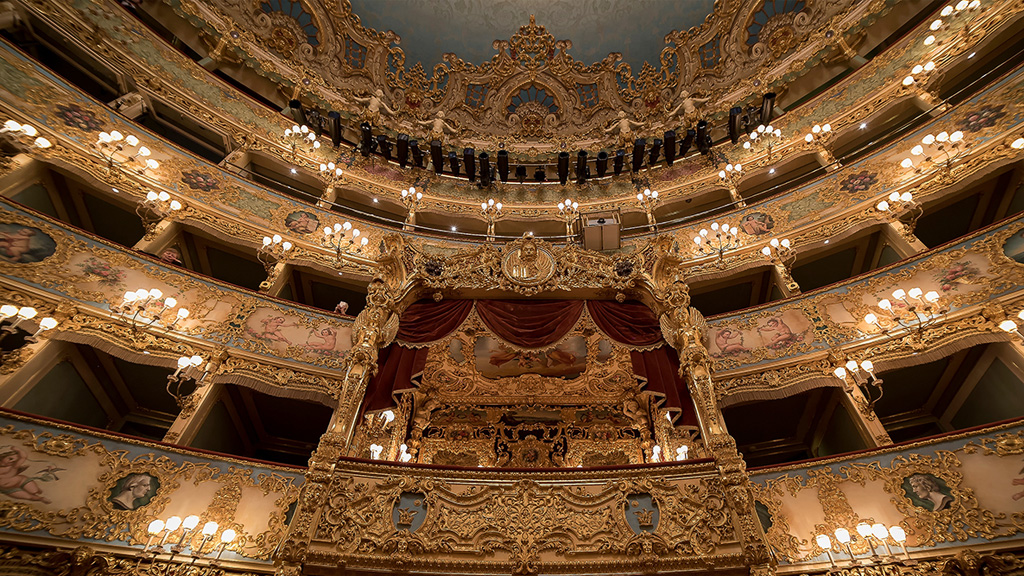 You'll be spoilt for choice if you are looking to buy a Venetian mask to wear for Carnevale. There are so many shops in Venice to choose from. But before you settle for a touristy souvenir, why not consider a more unique and authentic alternative? The chance to make your Venetian mask in a private workshop! At Ca' Macana in Dorsoduro choose from many family workshops where you can fashion your masks out of papier-mâché before painting and decorating them using traditional techniques.
When is the best time to visit Venice for Carnival?
Carnevale di Venezia always finishes on Shrove Tuesday ("Martedì Grasso") or Mardi Gras, which is the liveliest and busiest time to visit Venice. The final weekend of carnival culminates in some of the festival's best events, so if you can stomach the crowds, this is the best time to visit the city.
When you stay in one of our luxury and historic villas near Venice, you can combine the peace and quiet of wider Veneto with the vibrant scene in the historic centre.