Tiramisu's origins may well be the most debated of Italian dolci ("desserts"), but one thing everyone can agree on is that it is certainly Italy's most uplifting dessert. Beloved by many across the globe, it's name translates as 'pick/pull me up', owing to its rich cocoa and coffee-infused flavours.
One issue Italians are still divided on, however, is where and when exactly this dessert was first invented. Some argue its origins can be traced back to the Tuscan city of Siena, whilst others are adamant it was first served in the northern region of Friuli Venezia Giulia. Veneto too offers a perfectly plausible backstory, which if believed would make Treviso, not just the production capital of Prosecco, but also the birthplace of Tiramisu. This medieval walled town, with its network of picturesque canals and arcaded streets, lies just 27km north of Venice and boasts some of the best Tiramisu in Italy.


A guide to Tiramisu and where to eat our favourite dessert in Italy

An Italian classic: how to make Tiramisu
It is true what they say about Italian cooking, it's often the simplest recipes that offer the most delicious outcomes. Tiramisu is a layered cake made with eggs beaten into sweetened mascarpone, which is then folded between Savoiardi ("ladyfinger biscuits") soaked in coffee, and finished off with a light dusting of cocoa powder. Whilst the traditional richer recipe from Treviso uses the egg yolk alone, variations from Friuli Venezia tend to be lighter and frothier, whipping just the egg whites into the mascarpone mixture.
If you are making this dessert at home prepare it at least six hours in advance so all its flavours have time to infuse. Alternatively, if you are staying in one of our villas near Venice or Verona, why not have your private chef whip up a hearty serving for you to enjoy from the peace and quiet of your frescoed loggia.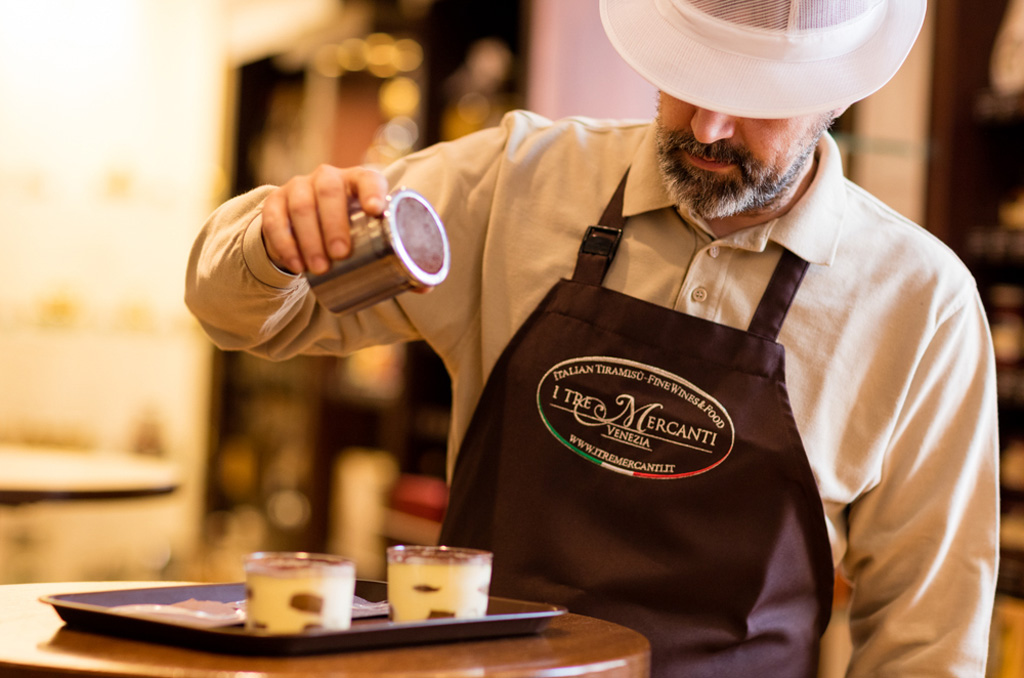 A hotly debated dessert: who invented Tiramisu?
The consensus is that Tiramisu was first invented sometime between the 1950s and 1960s. It wasn't until 1980 that it first appeared in print and by then it was already becoming a trendy international dessert.
Officials in Veneto maintain that Tiramisu was first created at a restaurant in Treviso. It is thought that one day in 1969 at Le Beccherie, the restaurant owner, Aldo Campeol's wife, Ada was craving a sweet and simple pick-me-up and inadvertently made history in the process. She was supposedly inspired by 'sbadutin', a tonic made from whisked egg and sugar which was traditionally given to pregnant women and convalescents to help build their strength. This is a claim that is naturally disputed by rivals across the border in the alpine region of Friuli Venezia Giulia. They argue that Norma Pielli, landlady and chef at the Albergo Roma in Tolmezzo, had already been serving the 'mascarpone slice' to hikers for a decade.
Whilst Treviso may still be widely accepted as the birthplace of Tiramisu, the discovery of Pielli's 1959 recipe suggests otherwise. Much to the dismay of the Trevisans, in 2017, the dessert was added to the official list of traditional dishes of Friuli Venezia.
However, there are plenty of theories that imply Tiramisu is even older than this. Amongst the most risqué of suggestions, is the story of a Treviso madam who served the dessert as an aphrodisiac to clients in the 19th century. It's thought to give a more suggestive meaning to the name tira-mi-sù ("pick-me-up") and could explain why it didn't appear on reputable menus until the mid-20th-century. Of course, if this slightly dubious theory is to be believed, then Italian cuisine truly is the food of love.
Venture further south to the Tuscan town of Siena and you will surely hear claims that Tiramisu was first created here between the 17th and 18th centuries. The Siennese had wanted to mark the visit of the Grand Duke, Cosimo III de Medici with a dessert that would come to be known as Zuppa del Duca.
We might not know for certain who first made this creamy dolce, but we love the quirky origin stories it has inspired.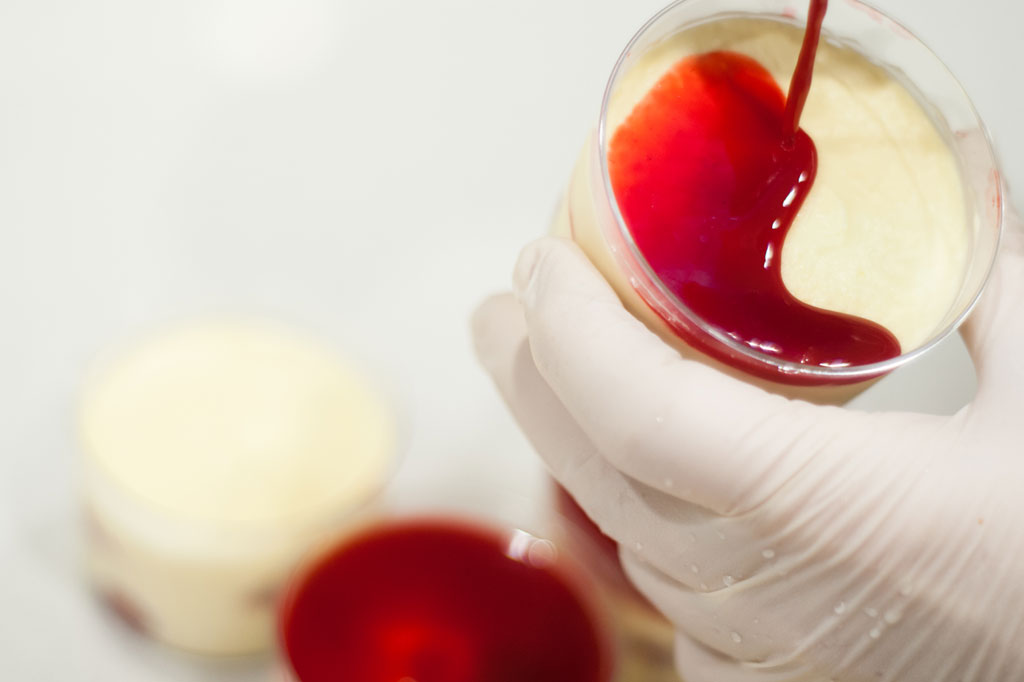 Treviso's Tiramisù World Cup
Tiramisu might be an officially recognised product of Friuli Venezia, but it is Veneto that hosts the annual Tiramisù World Cup. Amateur chefs from across the globe can enter categories for the best 'original' or 'creative recipe'. Entries in the former can only use the six traditional ingredients: Savoiardi, mascarpone, sugar, eggs, coffee, and cocoa powder. No alcohol is allowed as it does not appear in any of the original recipes. The addition of wines and spirits like Marsala and Amaretto is a more recent trend.
Tiramisu purists might wince at the thought of this international event's creative category, with inventive ingredients ranging from pears and pepper to pistachio and dark chocolate. Past winners have excelled with their minty 'Mojito' Tiramisu and ginger and cinnamon flavours.

Our favourite places to try Tiramisu in Veneto


Whether or not this restaurant is the true birthplace of Tiramisu, it is a great place to try the rich traditional dessert in Treviso. The original restaurant operated by the Campeol family closed in 2014, but it still serves the former owner's recipe.
This artisan patisserie in Treviso was first opened in the Piazza dei Signori in 1865 and is still run by the same family today. It's safe to say they have had plenty of time to perfect the famous Tiramisu recipe which is now somewhat of a speciality here. However, traditional favourites aren't all you will find at Nascimben, they also offer an incredible range of vegan alternatives.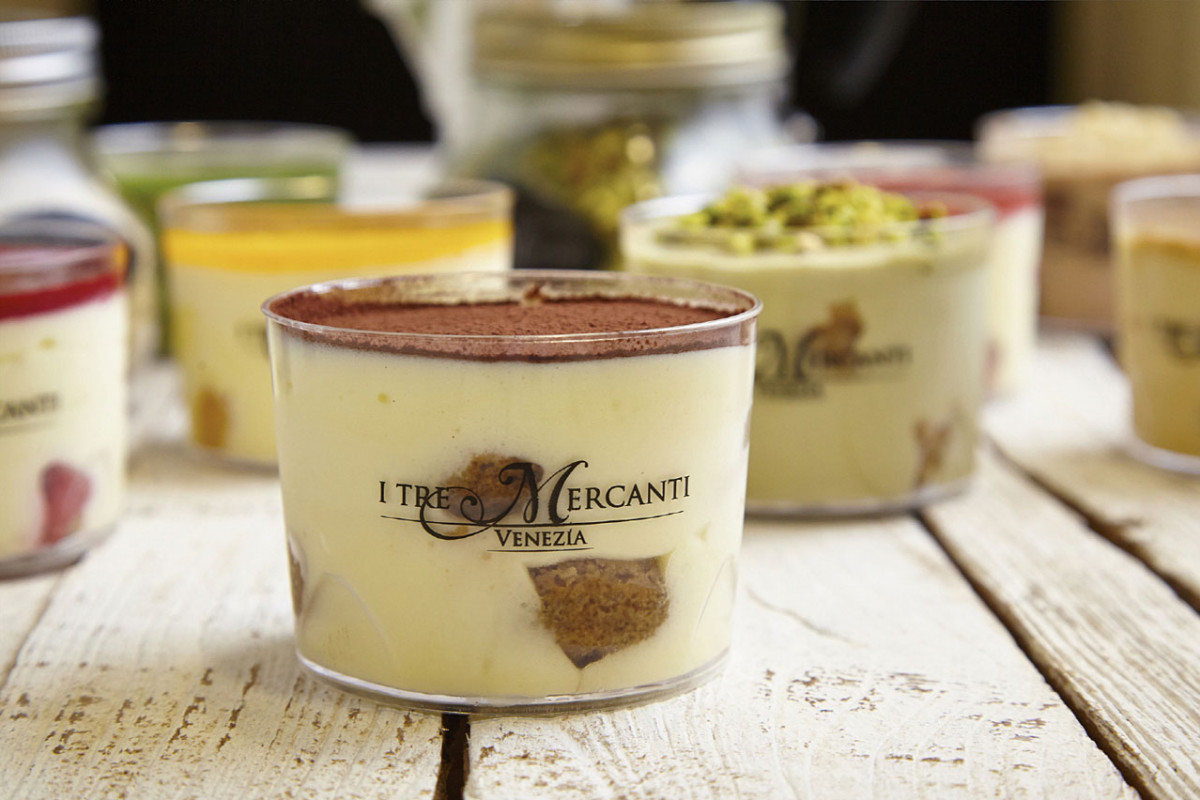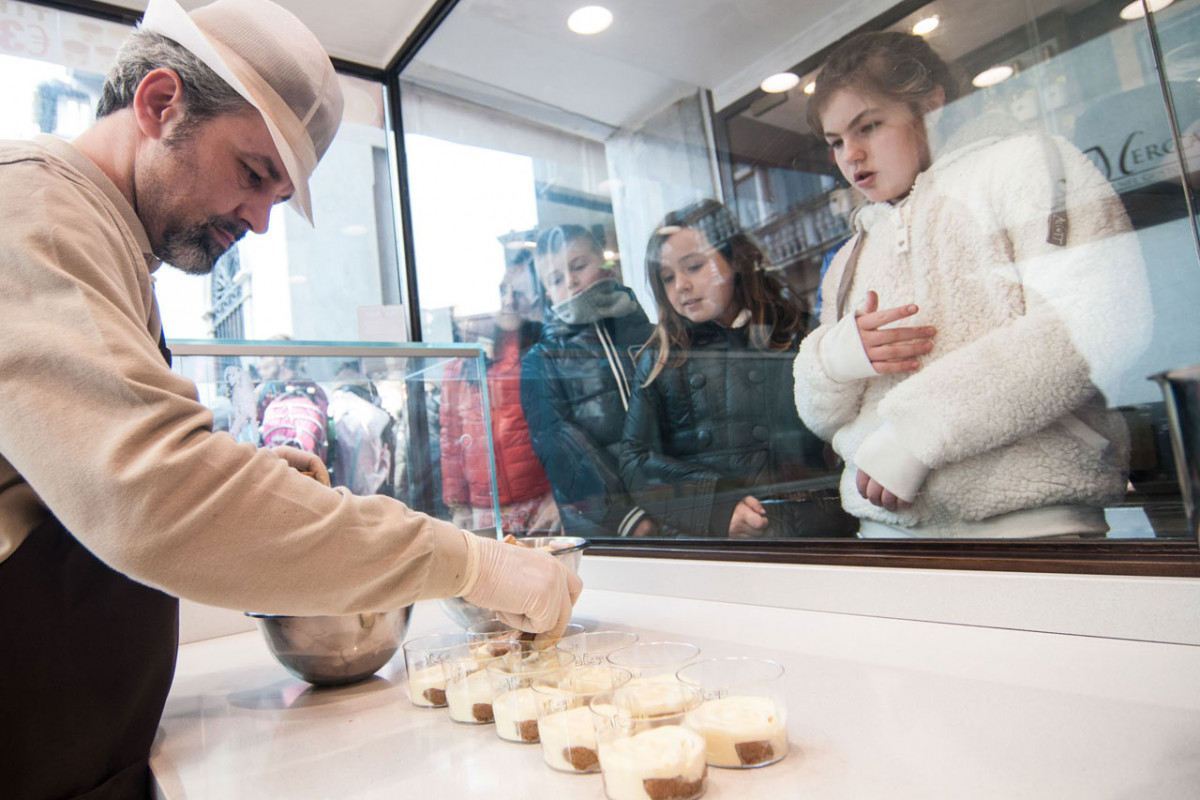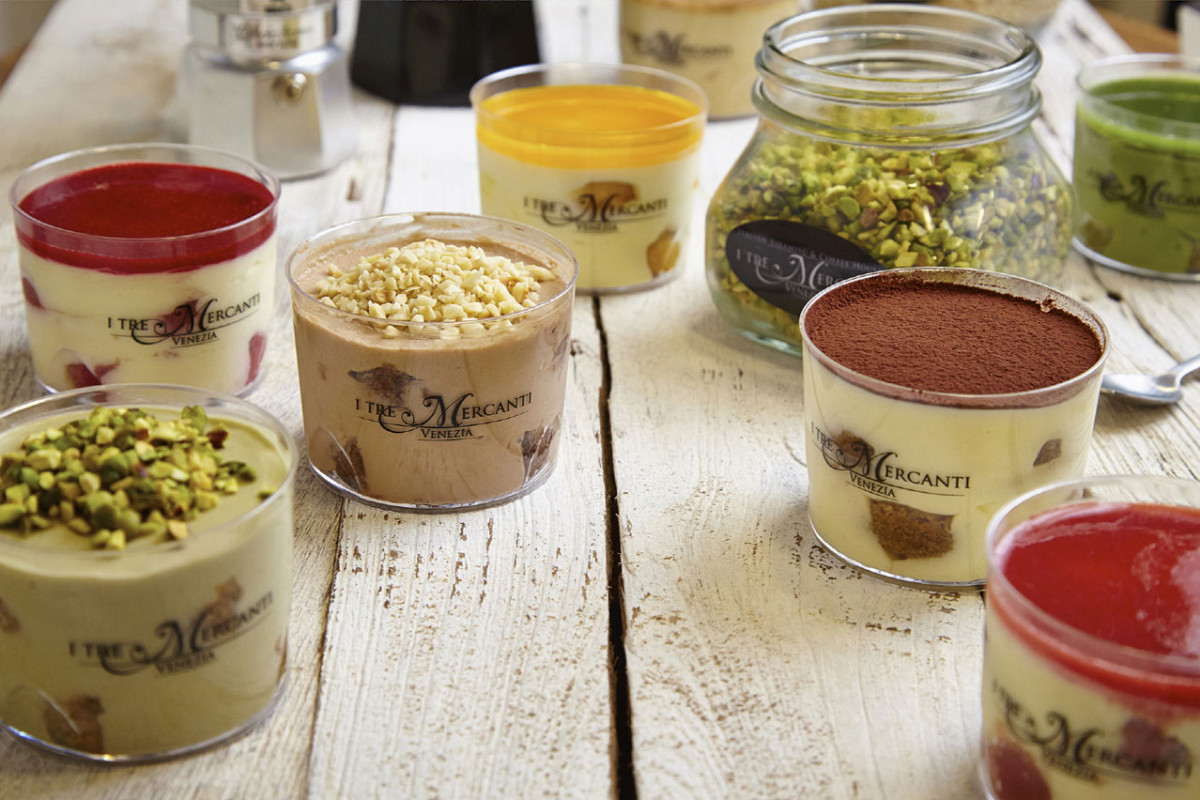 25 experimental fusion recipes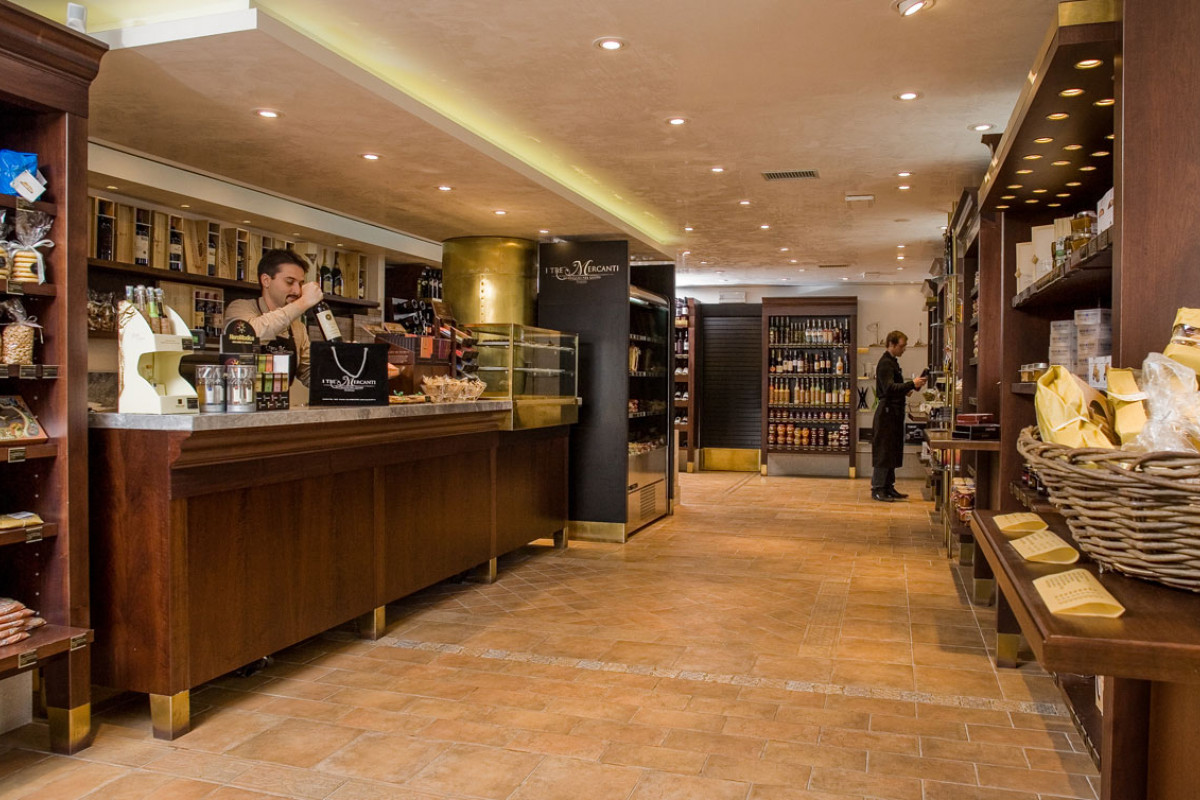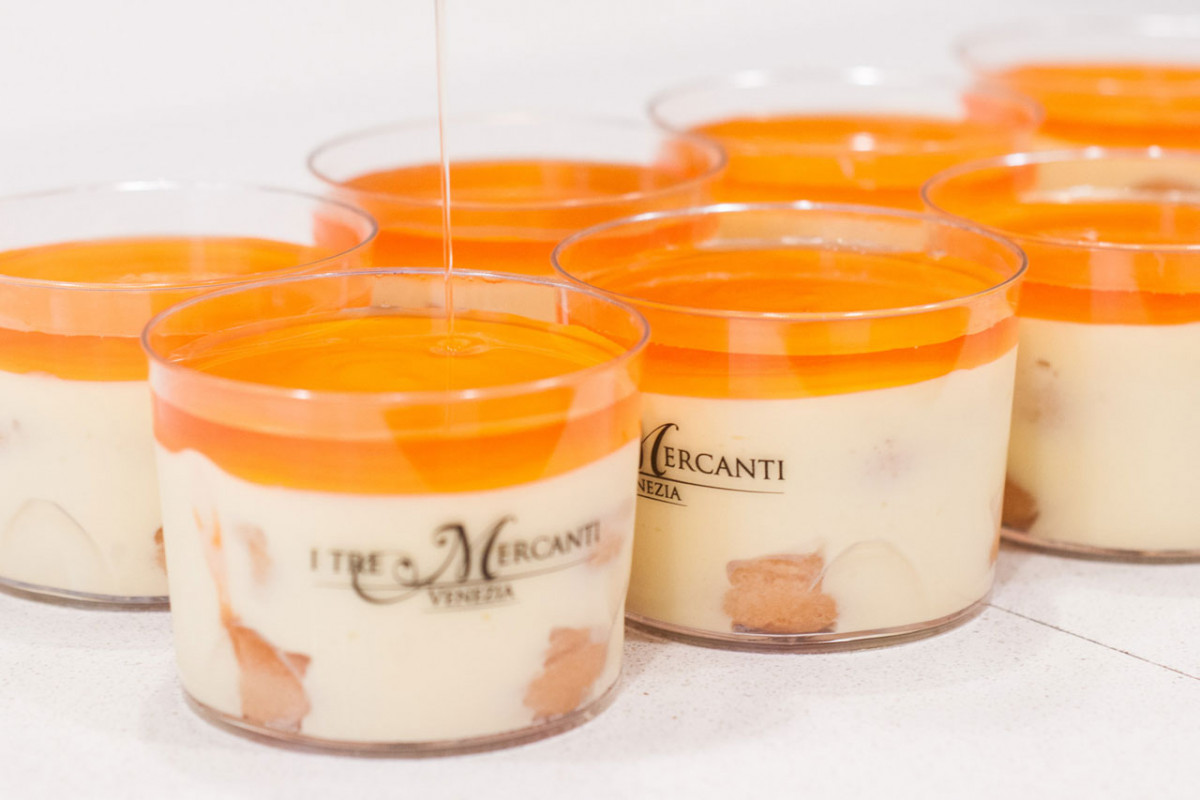 Tiramisu - Frutto della passione - Passion fruit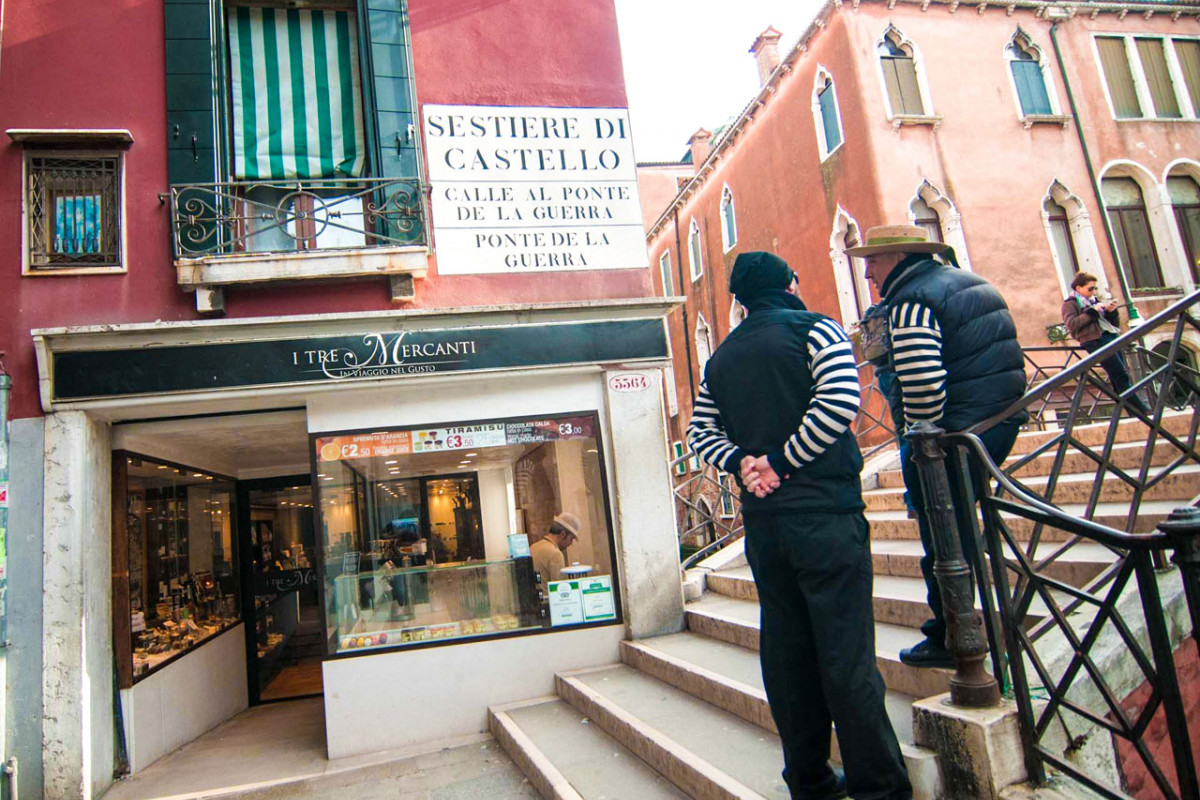 Tiramisù made fresh every hour live in the window of our shop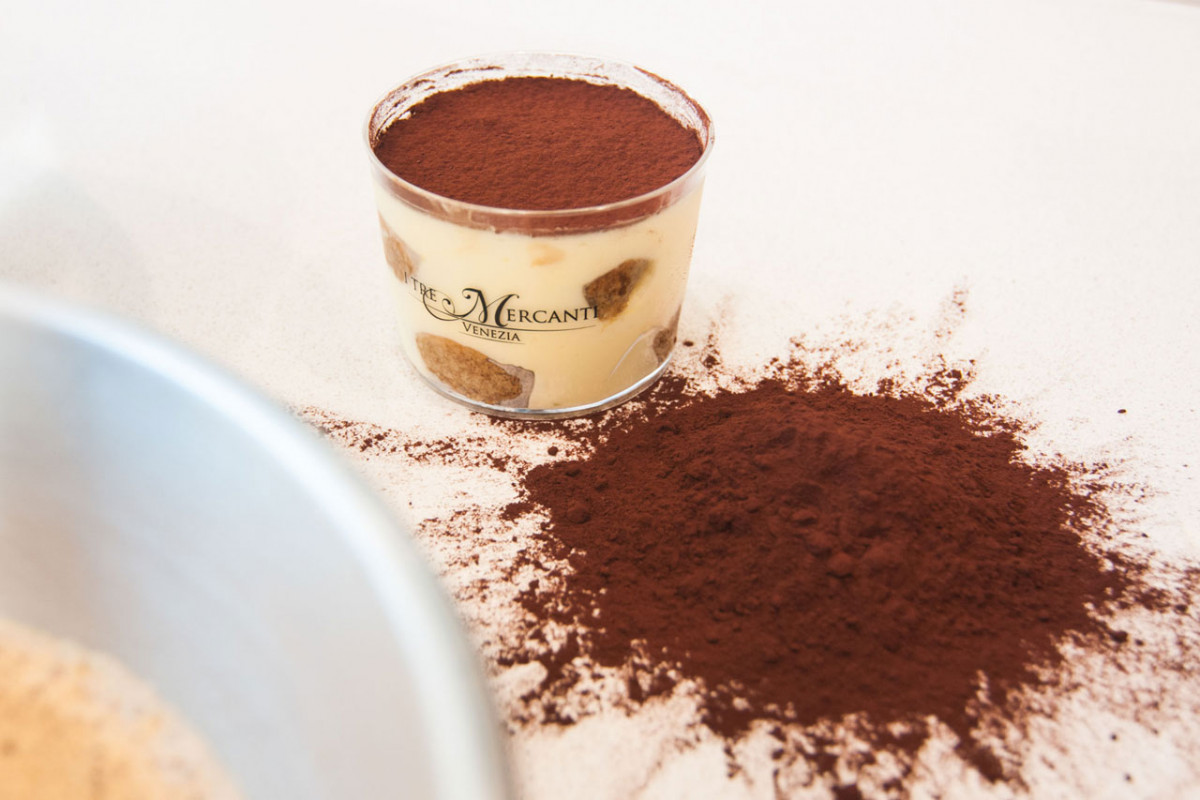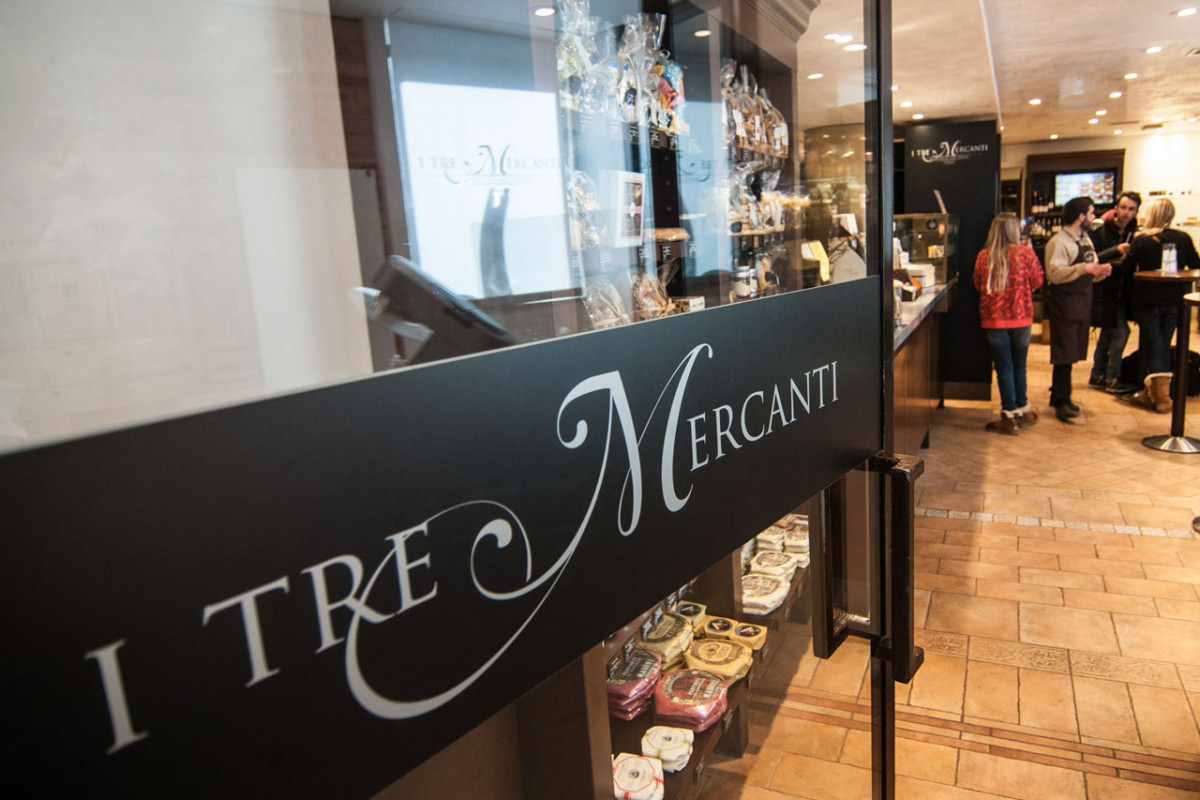 You cannot visit Venice without a trip to I Tre Mercanti. This sleek deli is just a short walk from Piazza San Marco and offers 25 different flavours of Tiramisu, which you can witness being made fresh every hour. From matcha green tea to passionfruit, coffee, and sambuca to blood orange and chocolate, you'll be spoiled for choice here. The shop also sells other delicacies from the region, from cheese and cured meat to truffles and fine wine.
This elegant tea room, first opened in the heart of San Polo in 1870, is one of the only establishments in Venice to have preserved its original decor and historic paintings. This unusual venue is a cafe by day and a cocktail bar (otherwise known as il Mercante) by night.
This grand 18th-century establishment is situated in the heart of Padua's historic centre, just a short walk from the university. Experience some of Italy's best Tiramisu whilst following in the footsteps of famous intellectuals like Lord Byron and Ernest Hemingway who once dined here.
These three historic towns serving up delicious dolci are easily accessible from our luxury villas near Verona and Venice.