Italy is a country of art. Visit any museum from Turin to Palermo and you are bound to find some of the greatest masterpieces of all time. Italy is also a country of naturalistic wonders — undulating hills lined with olive groves and vineyards, rocky cliffs and quiet coves on the Mediterranean Sea, and emerald lakes at the foothills of the Alps.
Take a closer look at the link between nature and art — we've collected a list of our favourite open-air museums and art gardens where you can spend the day enjoying the best of both worlds. These day-trips make great family outings from all our villas in Italy — all of these parks are family-friendly, so kids can let loose and run around, as well as interact with statues and art pieces.


Best Open-Air Museums in Tuscany
Among the hills of South Tuscany near Capalbio, you can find this dreamy space where artist Niki de Saint Phalle unleashed all her imagination.
Inspired by Tarots and two famous parks — Parque Guell in Barcelona and Bomarzo in Viterbo — this garden unfolds around 22 giant figures covered in glass mosaic, mirrors and ceramics. The peculiar lights, shapes, and colours make this garden a real-life wonderland.
From April 1st to October 15th, the Tarot Garden is open to the public daily from 2:30 pm to 7:30 pm. No reservation is required.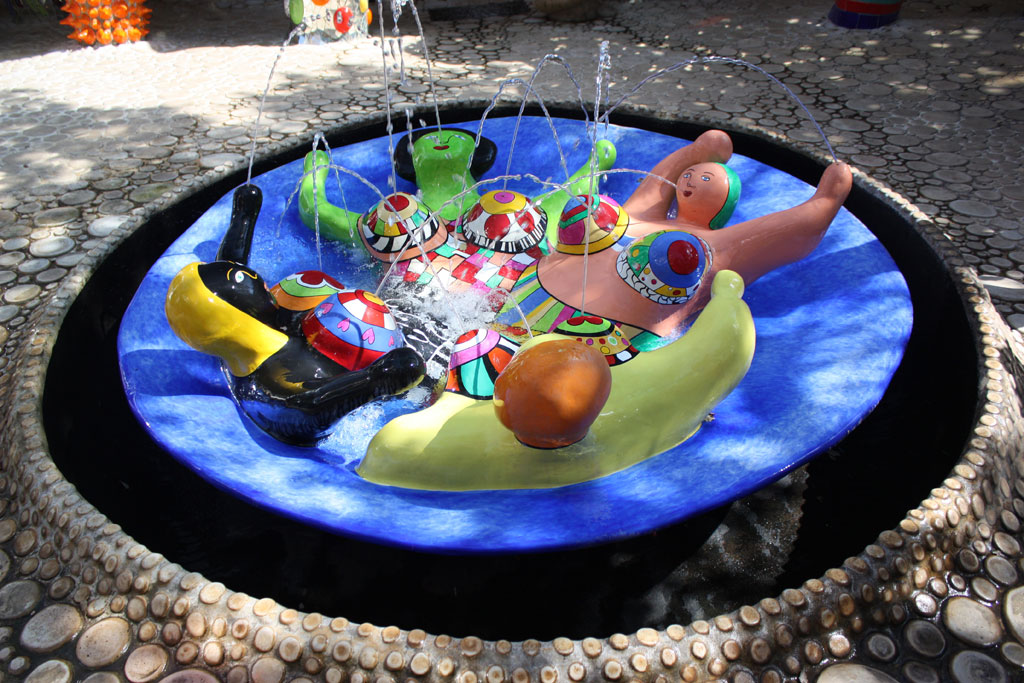 Founded in 2004 in Pievasciata (10 km from Siena), the Chianti Sculpture Park was realised by two lovers of art, Rosalba and Piero Giadrossi.
The philosophy behind this project is to encourage the synergy between art and nature, inviting artists from all over the world to produce site-specific works which respect and honour the surrounding environment. The park is also home to an amphitheatre which features a rich programme of events including concerts.
The park is open to the public all year round from 10am, closure varies depending on the season. Reservation is required.
This sculpture park, near Seggiano, in Southern Tuscany was founded in 1997 by Swiss artist Daniel Spoerri. The 35-acre park contains over 100 installations by 55 artists: this includes installations by Daniel Spoerri and fellow artists who played an important part in his life.
Let your imagination wander around labyrinthic stone paths, bronze soldiers and 160 marching stone ducks by artist Oliver Estoppey. Don't forget to stop by Non Solo EAT ART, this on-site restaurant showcases Daniel Spoerri's passion for food, and features a programme of food workshops and events.
From April to November, the park is open to the public Friday, Saturday and Sunday from 10:30 am to 5:30 pm. Booking is required if you want to visit the Park during winter months (1st November to 31st of March)


Best Open-Air Museums in Umbria
Just outside of Orvieto lies The Scarzuola, a surreal work of art designed by Italian architect Tomaso Buzzi to represent his "Ideal City". In 1956 Buzzi acquired and restored a medieval Franciscan hermitage with the intention of highlighting the spirituality of the space and the Umbrian landscape.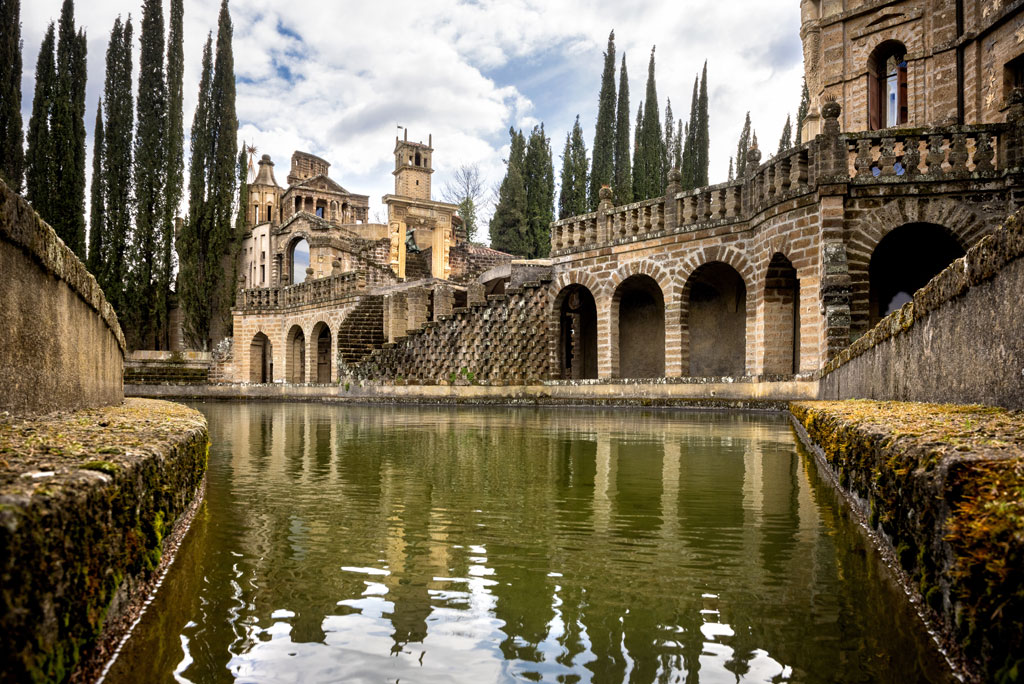 Visitors are plunged into a visionary dimension inspired by historical places such as ancient roman villas and the Parthenon, as well as literature, religion and philosophy. Buzzi's idea of 'a perfect place' features seven theatres, a majestic acropolis of buildings and is filled with artistic, literary and spiritual metaphors and references. It truly is a place dense of meaning and beauty.
Visits are available throughout the year, but only by booking a paid guided tour in advance.
This indoor and outdoor museum near Città Della Pieve, is a hub for some of the most thought-provoking contemporary artworks.
Founded and owned by the Lauro family — who started the collection in 1990 — the space now exhibits seventy pieces by important artists (Italian and international) including Takashi Murakami, Sue Webster, Maurizio Cattelan and Aron Young. Among the most appreciated works are House of Bread by Urs Fischer — a house literally made of bread — and Work NO. 200: Half in the Air in a Given Space by Martin Creed where visitors are invited to walk through white balloons.
The museum is open to the public Friday and Saturday, from 10 am to 1 pm & 3:30 pm to 6:30 pm or by appointment. Free entrance.