What's on your checklist when choosing a villa for a family reunion in Tuscany? You will want plenty of space, with secluded areas inside and out. Everyone can join in or tune out when they fancy.
Bedrooms should have ensuite bathrooms, of course. With multi-generation groups, embracing multiple interests, there must something for everyone — at the villa and within easy day-trip range.
Our portfolio of large villas in Tuscany includes villas for rent with tennis courts, screening rooms or hot tubs, with golf courses nearby, and much more. All of them have private swimming pools (a select few have more than one…). Older travellers always appreciate our villas with air-conditioned bedrooms. Many of our villas for large groups are close to Florence or Siena (or both).
And you will be surprised how affordable some of our luxury villas for large groups are when you split the bill 20 ways.
We have a wide and diverse range of large villas in Italy, including the 5 perennial favourites, below. And remember: you can contact us anytime with your questions about villas for a family reunion in Tuscany.
Why? You won't want to leave.
The Lowdown Three separate houses — a noble villa and two stone-built Tuscan farmhouses — are just the start. The Estate has two private swimming pools, an astroturf soccer pitch, a tennis court, gym, screening and music streaming room and a large Jacuzzi. Don't worry about being crammed tight with your in-laws. You could, quite literally, get lost at Petroio.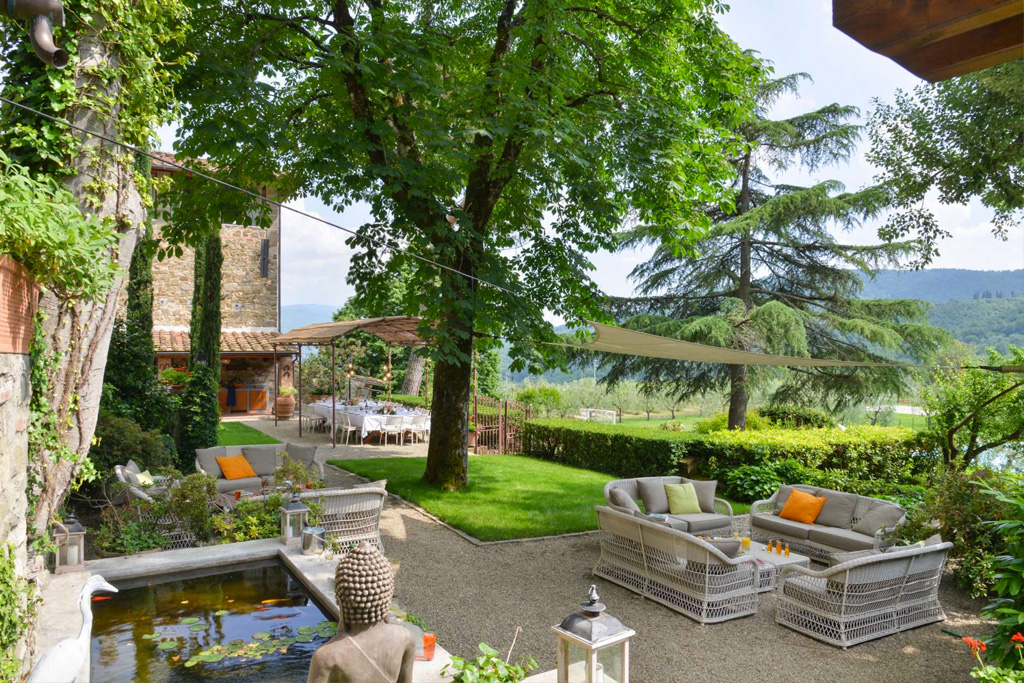 Why? All week, staff look after you, while expert chefs and a sommelier get you busy with local cuisine and fine wine.
The Lowdown This hands-on experience, inside a luxury villa, is designed for all generations. From pizza to peposo (a spicy stew native to nearby Impruneta), you'll learn how to cook it. Vegetarian and meat-eating pathways are available. You also take a tasting "research" trip to a local wine cantina. Plus I Corbezzoli is one of our pet-friendly villas in Italy.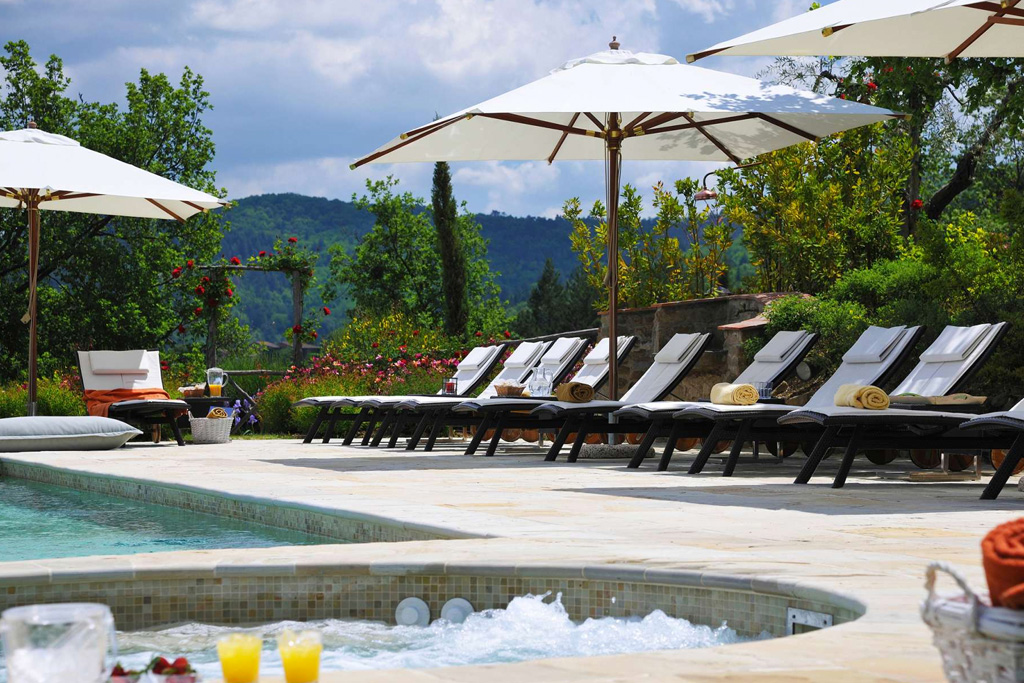 Why? Old stones meet contemporary style.
The Lowdown This cluster of stone-built farmhouses and villas is a project by one of Italy's leading architects. Independent residences around a "village piazza" and large pool incorporate traditional natural materials, like Tuscan terracotta, within a contemporary aesthetic. Looking for one more reason to stay? Tuscany's top luxury shopping outlet is just down the road.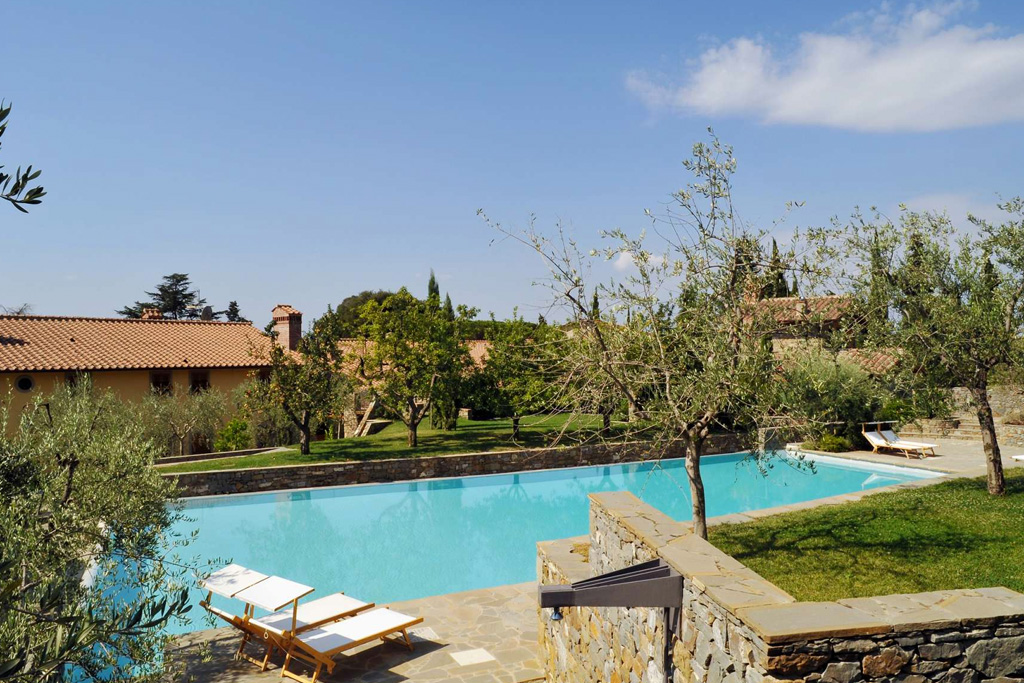 Why? We're not joking. There really is a castle at the end of your garden (Castello di Poppiano, near Montespertoli, to be exact).
The Lowdown Tenuta Almabrada is a converted stone farmhouse on an estate owned by an old noble family. Ten ensuite, air-conditioned bedrooms come with private swimming pool, gym, steam room and gardens. It's close to Florence, Chianti wineries and San Gimignano: ripe options for an escape when you need some personal space.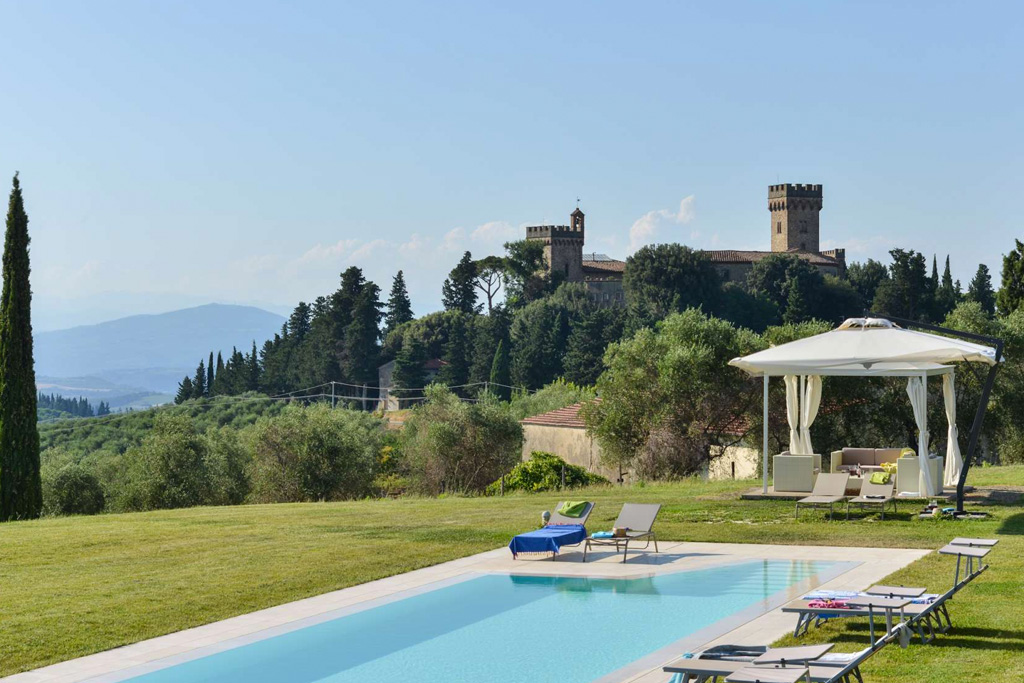 Why? Live like the Medici.
The Lowdown On hilltop at the heart of a wine and olive estate, the Estate of Casa Vecchia is an immaculately restored Tuscan stone farmstead. Tucked-away private corners include a rose garden and the secluded, panoramic swimming pool. The lively market town of San Casciano Val di Pesa is within walking distance. Do you have furry family members to bring, too? The Estate is one of our popular pet-friendly villas in Italy.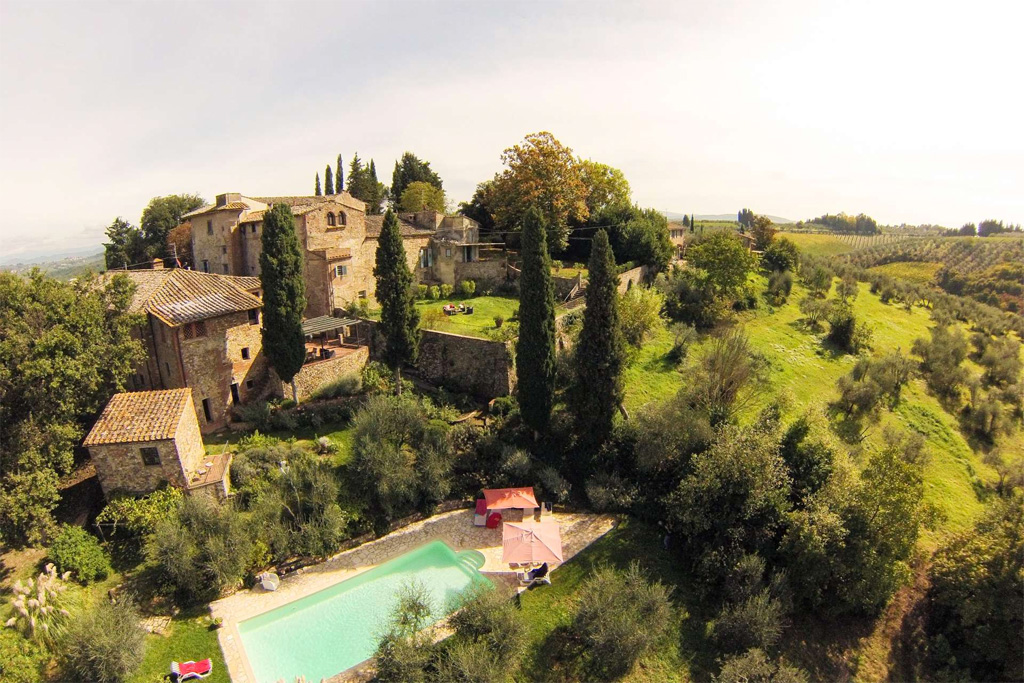 … and we have many more ideal villas for a family reunion, in Tuscany, Umbria and beyond. In fact, our luxury portfolio offers around 50 villas for large groups in Italy, including 40+ large villas in Tuscany.