Florence is Tuscany's romantic capital, and its palaces, museums, and twisting streets are unmatchable. Beyond the Uffizi, Duomo and artisanal leather shops, Florence is also known for its gastronomic delights. Read our guide of what to do in Florence here.
To get the best out of this Renaissance gem, stay in one of our exclusive villas in the hills just north or south of the city, in areas like Pian Dei Giullari, Fiesole, Impruneta, San Casciano and Prato. Here among the vineyards and olive groves you'll find peace, private swimming pools, and stunning views just minutes from the centre of Florence.
These hills are prime truffle-hunting countryside and there are plenty of opportunities for wine tasting. Our award-winning concierge team can help you arrange all activities in the area.
Five stunning villas near Florence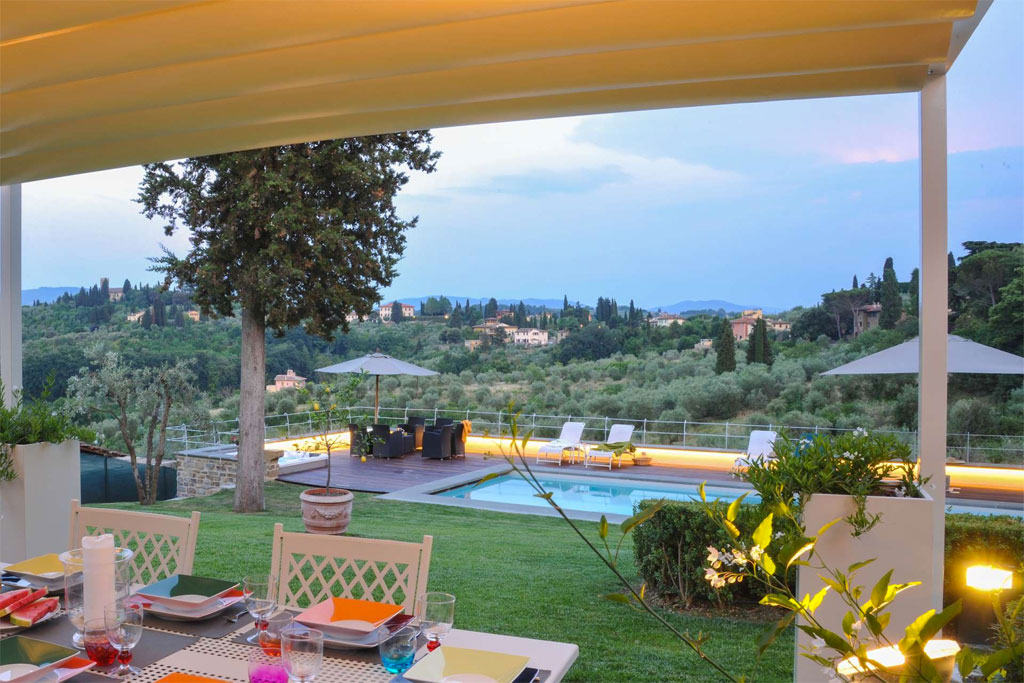 Pian dei Giullari is a strong contender for the most beautiful area of Florence and was once home to Galileo — in fact, you'll still find a famous observatory here. Nestled among the olive groves and cypress you'll also find Villa I Giullari. Enter the main gates and you're crossing the threshold into a magical world: the beautifully restored Tuscan farmhouse overlooks a pool and hot tub which, in turn, have stunning views of the hills behind Florence. From here you can reach the city centre by foot, taxi or by public transport, so you can easily eat out (the famous trattoria Omero is nearby) and return home.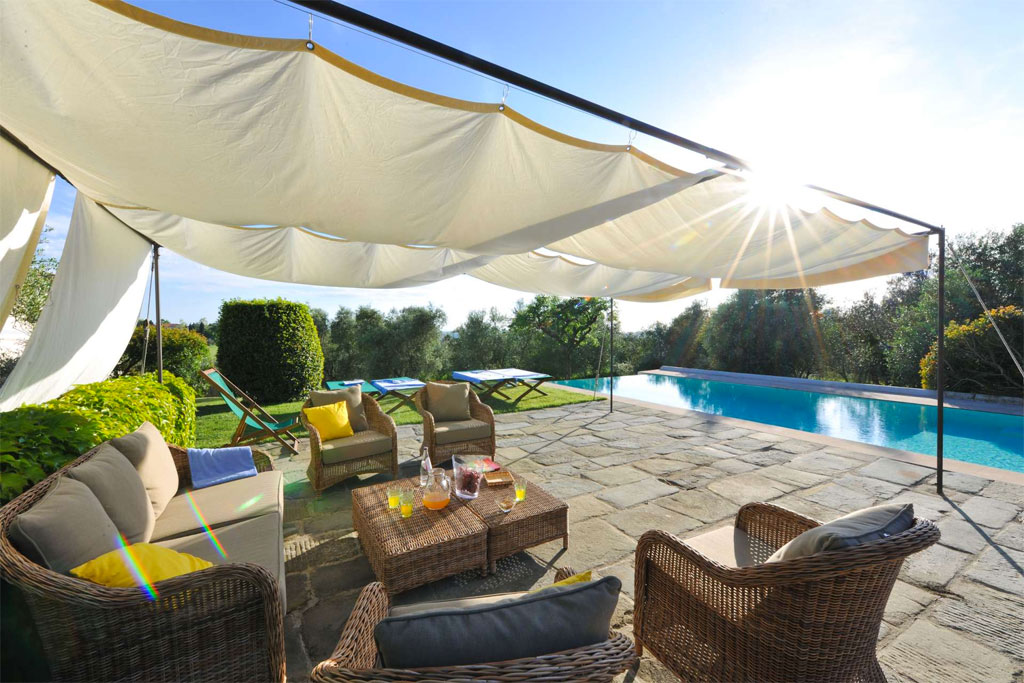 Overlooking the famous Vigneto di Gugliaie vineyard, in San Casciano, this 300-year-old restored farmhouse is a 15-minute drive from Florence. A minute's walk from the villa away you'll find Villa Le Corti estate's enoteca, Osteria Le Corti, where you can enjoy a leisurely lunch and wine tasting. Chianti is on the doorstep of this beautifully modernised villa, which has cleverly shaded courtyard, air-conditioned bedrooms, and a stunning infinity pool taking in the view. The villa has the option of full-time or part-time chef, so you can truly relax.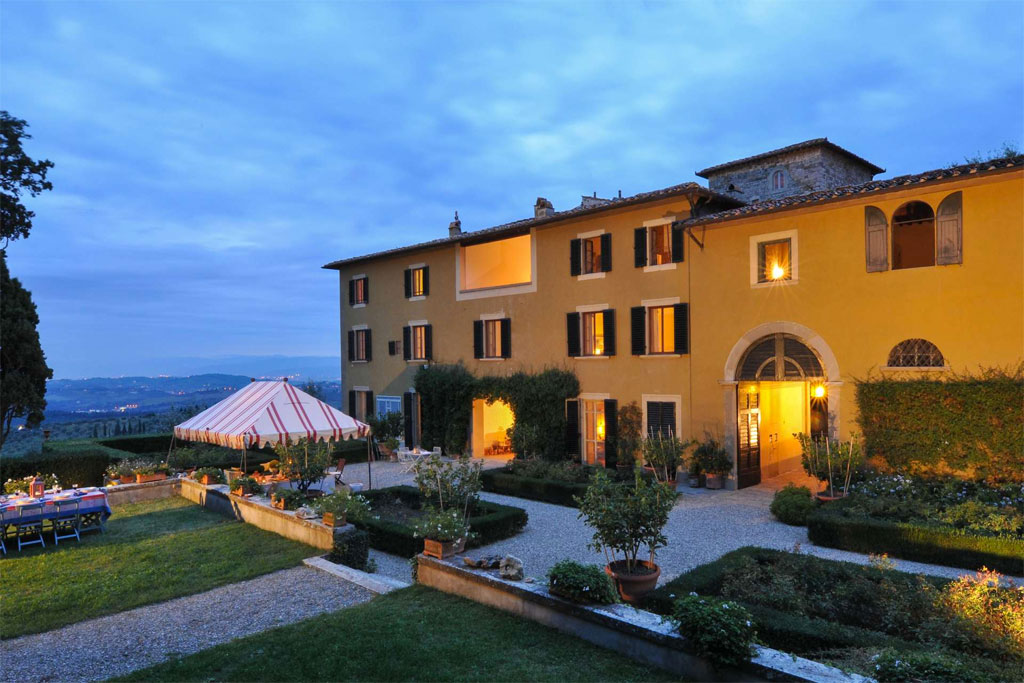 This Medici villa in Impruneta remains in the hands of a noble Florentine family and comes fully staffed with a chef and maid included in the price. This luxurious property has a stunning infinity pool set in an Italianate garden with views over rolling hills lined with vineyards towards Florence, 11km to the north. With Chianti's renowned villages within easy reach, this is a great property from which to arrange cooking lessons and wine tastings, so you can learn in the supremely elegant surroundings and take full advantage of the grand entertaining spaces of the castello.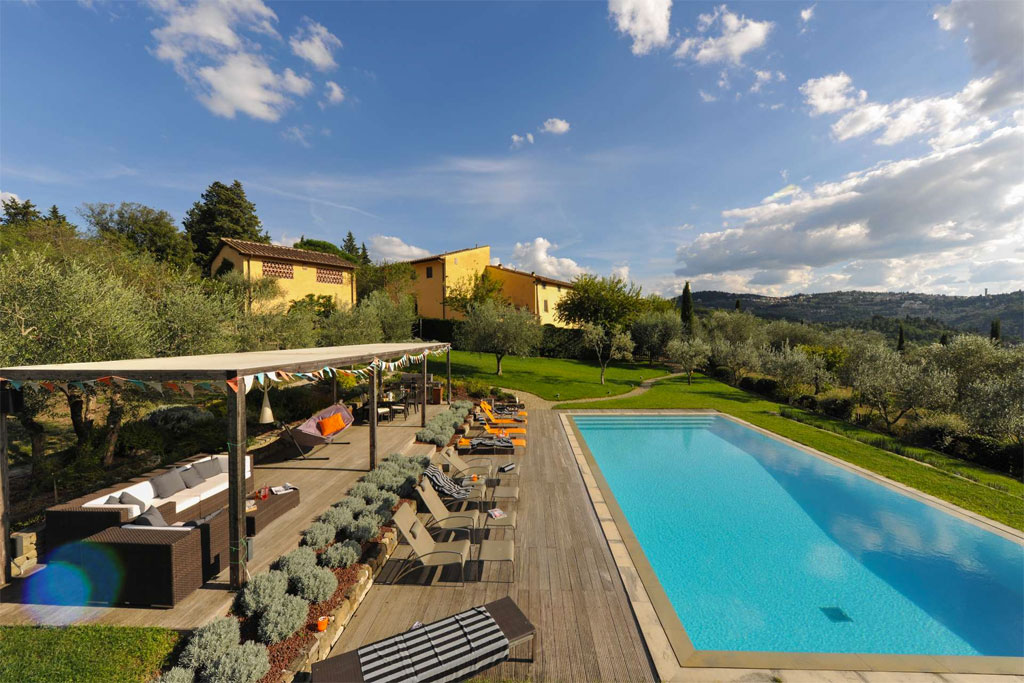 Just north of Florence, Fiesole is home to Roman ruins, a monastery, excellent restaurants and stunning views. Podere Nuccioli started life as a traditional Tuscan home, but its recent restoration has created a beautiful and bold open-plan living space with state-of-the-art kitchen, gym and children's playroom plus spa-like bathrooms, allowing for a modern lifestyle in the midst of ancient olive groves. This is the ideal property for families with a love for great contemporary design.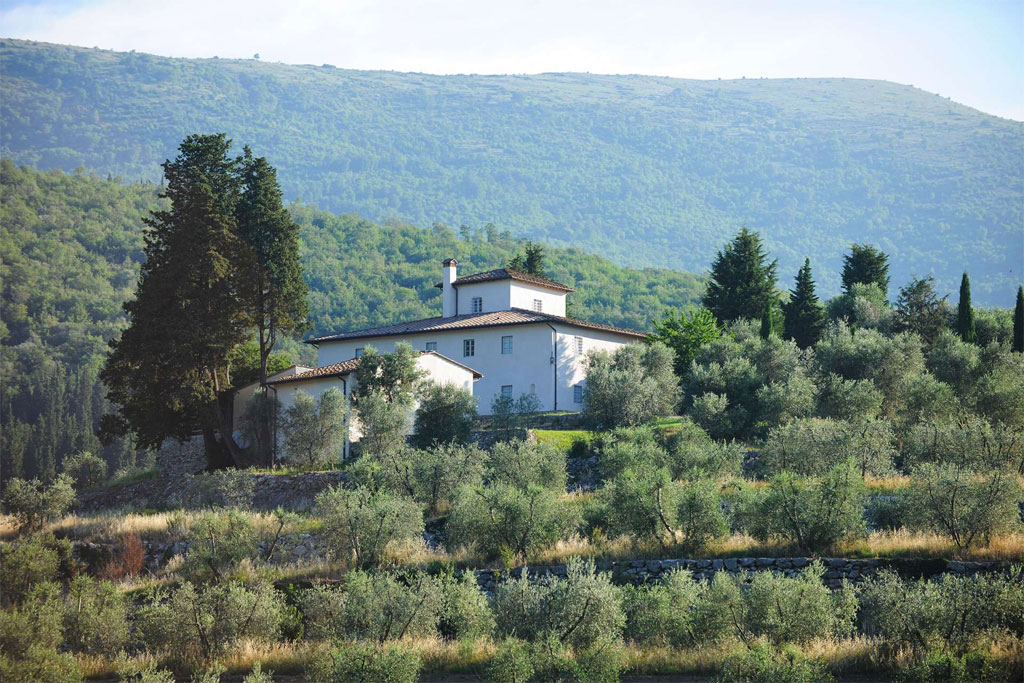 Surrounded by 17th-century Italianate gardens, Podere Castelluccio, in Prato, is a rare treat. Owned by an aristocratic Florentine family, this 300-year-old house sits in the private Travalle valley, 730 acres of lush farmland ringed by low mountains — and less than half an hour's drive to the centre of Florence. Filled with antiques, this comfortable country retreat is the ideal spot for country walks; there's even a lovely restaurant a short walk away.
If you are planning a trip but still unsure of when to visit Florence, then read our month-by-month guide to major events in Florence, Florence's weather and more.
And remember no trip to Florence is complete without a visit to the 4 iconic Italian designer brands and luxury outlets around Florence.