The promise of excellent local food leads many travellers to Italy. Whether savouring the springy chewiness of freshly made strozzapreti — elongated pasta typical of Tuscany, Umbria, Emilia-Romagna and Marche — or tasting your way through the best Tuscan wine, and learning to tell Brunello di Montalcino from Chianti Classico, sharing a love of gastronomy is one of the best ways to find the real Italy.
If stunning landscapes and cultural riches are hallmarks of Tuscany writ large, it is through sharing food that visitors enter into local life. Avoid bland commercial food tours by bringing great culinary knowledge into your villa with a cooking lesson at your own kitchen table.
Five luxury villas with cooking classes in Tuscany
Set in the hills an hour east of San Gimignano, this luxury villa sleeps 22 and includes a beautifully-set private swimming pool from which to take in the views of the Valdarno valley and the Pratomagno mountains. All meals are prepared as part of the rental price, which also includes a week of cooking lessons (choose a vegetarian or traditional Tuscan theme), wine tasting and culinary excursions. You'll learn to make bread, fresh pasta, ravioli and pizza in the villa's professional kitchen, and visit winemakers in the Chianti region.


Set halfway between Florence and Arezzo within a 10-acre olive orchard, Il Cortile Pratolino is a classic 18th century Tuscan farmhouse that sleeps up to 15. As part of the rental fee at this antique-filled villa, a cook and staff will prepare breakfast and dinner for you each day, working with you to design menus. A local expert will lead various cooking classes throughout the week which includes traditional Tuscan stews, breads and pastas. You'll go through recipes from panna cotta to panettone, and visit a local Chianti producer.


Sleeping 26 people, this stunning farmhouse in the hills of western Chianti can come with staff and a cook who will prepare breakfast on six mornings and evening meals on four nights of the week. As part of this package, and English-speaking chef will come to the villa for a cooking lesson in the traditional, rustic kitchen, or you could opt for a pizza party, using the villa's professional pizza oven. Then, dine outside on the large loggia, overlooking the pretty pool.


Arrange a cooking class at the characterful Podere Brogi, set just on the edge of Chianti, and local experts will bring the best of the region's butchers, growers and greengrocers to your kitchen. You might also opt for pizza-making lessons. Either way, a twice-weekly maid service included in the price will help keep the villa tidy while you focus on expanding your culinary repertoire. This will allow you to relax in this beautifully restored luxury villa in Tuscany, filled with antique terracotta tiles, beamed ceilings, a large swimming pool, and the comfort of contemporary bathrooms and kitchen.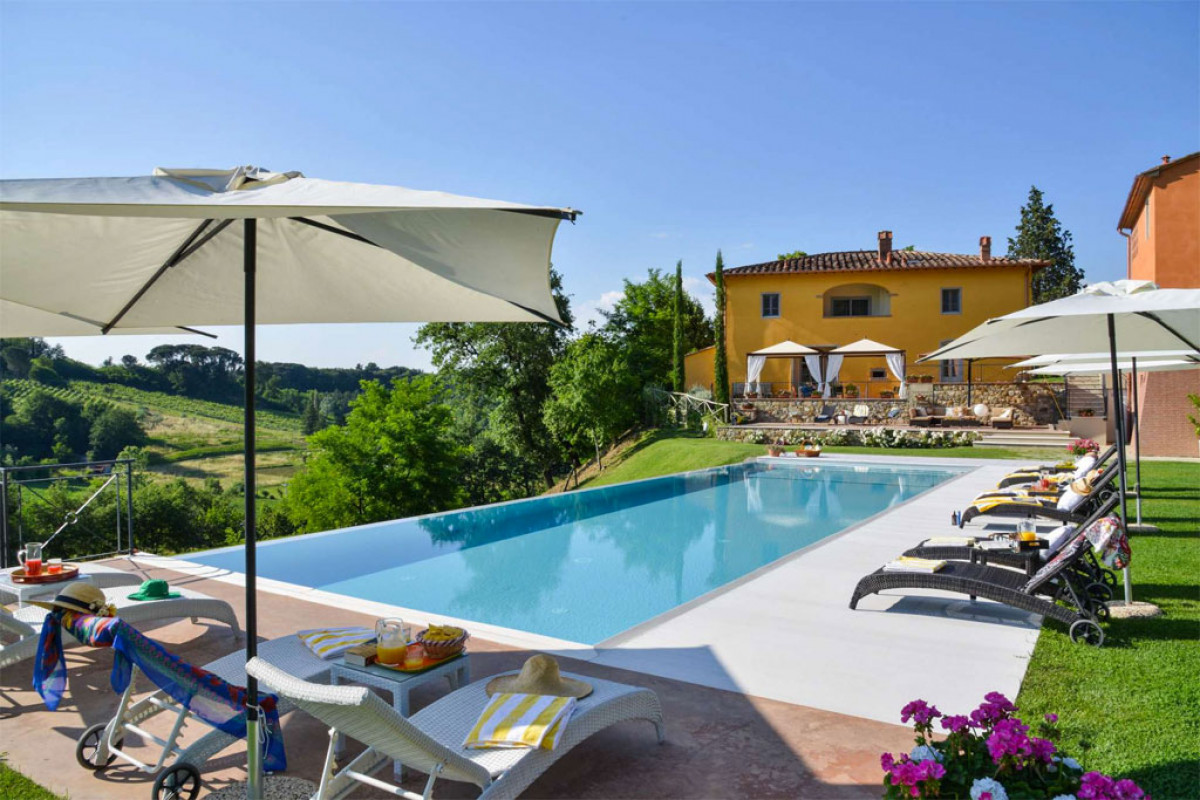 The 5.5 x 17m/18 x 54 feet swimming pool is fully lit for a refreshing evening swim.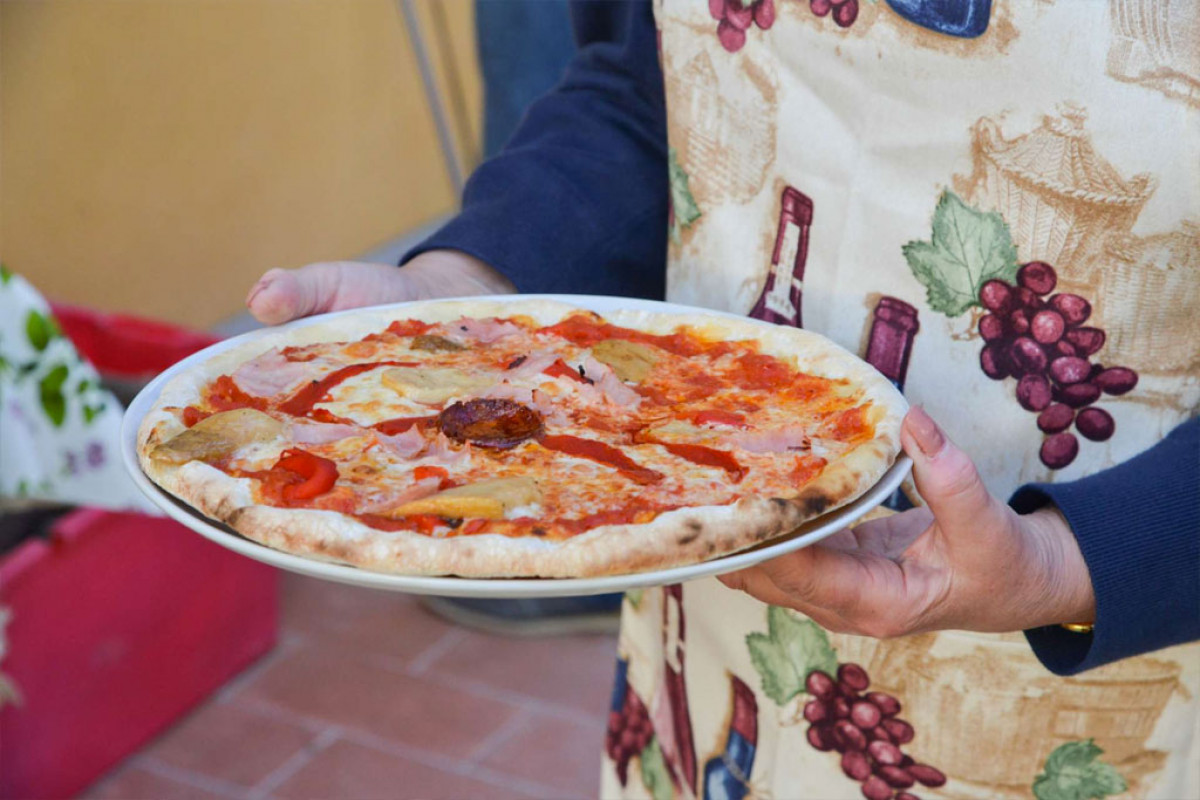 Pizza cooked in the traditional wood burning pizza oven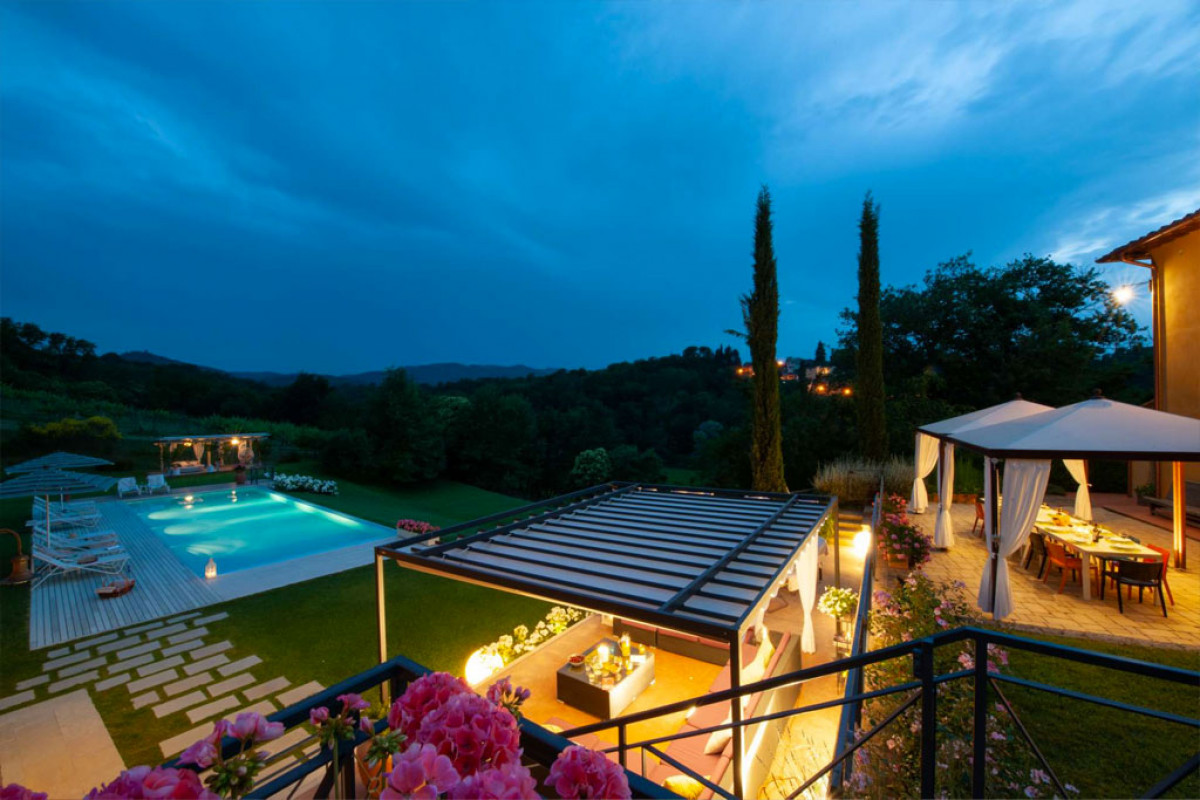 Podere Brogi, Caposelvi, Chianti, Tuscany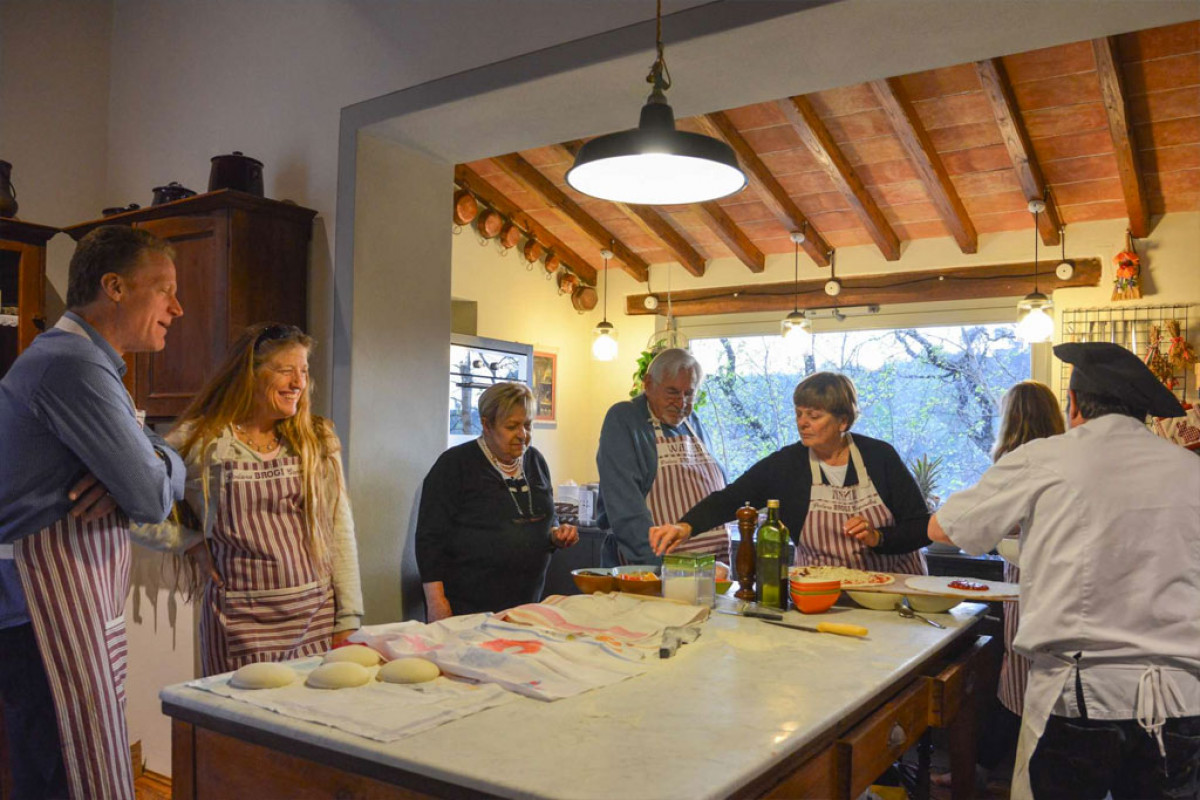 A pizza cooking lesson at the villa


Set midway between Florence and Siena — ideal for visitors wishing to focus on the food and wine of this region — San Leolino is owned by a professional chef, so it's easy to arrange for her to come cook top-notch meals with you in the villa. If you prefer a hands-off approach, you could opt for catering: three evening meals will be prepared by the chef, along with six continental breakfasts, offering the best of local produce. And on other nights, there's a lovely restaurant within walking distance. Wherever you find your meals, you'll enjoy the pool's views of the rolling hills, villages and vineyards near San Gimignano.
Don't forget that our award-winning concierge team can arrange any activities for you and your guests during your stay.