The coast is one of Tuscany's great secrets. The region is celebrated for its vineyards, medieval hilltop towns and landscapes dotted with cypress and olive trees. It also has a uniquely charming seaside.
You can find villas with private pools and breathtaking views, just a short stroll or drive to some of Tuscany's best beaches. You may find more of an emphasis on fresh seafood than prosciutto along the Tuscan coast. You'll also find fewer overseas tourists. This is where Italians go to relax.
All of our villas along the Tuscany coast have air-conditioned bedrooms — a relief in the height of a humid summer — private pools and stunning views.
5 Tuscan villas with private pools near the beach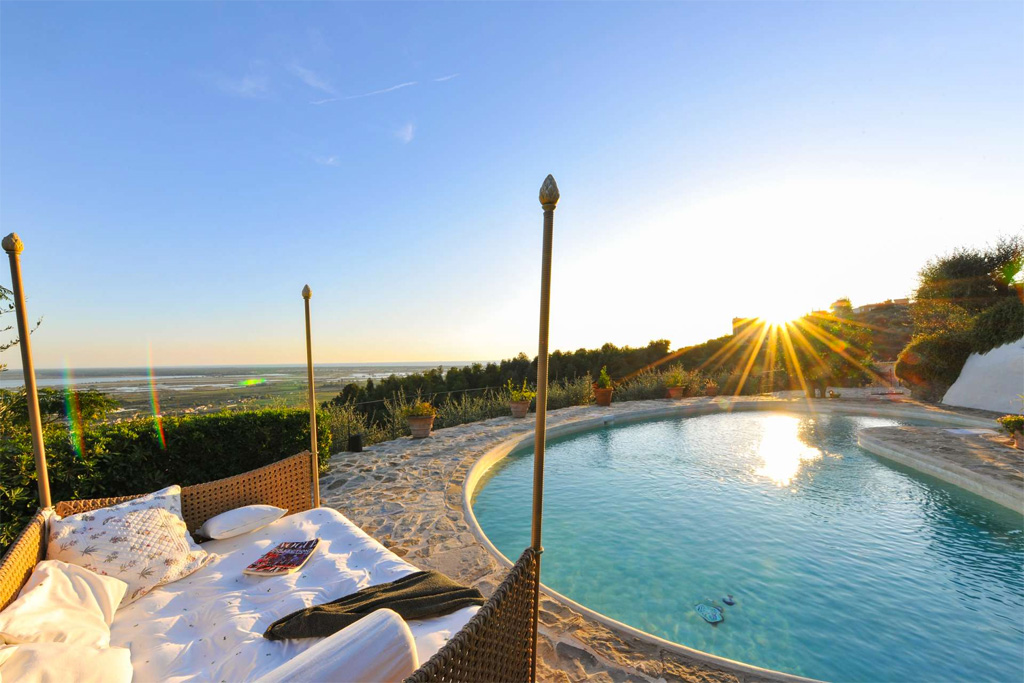 With coastal views from its bean-shaped swimming pool, the beautifully restored farmhouse of Santa Restola is a luxurious retreat for up to eight guests.
Set in the high hills above Viareggio, guests can enjoy the Art Nouveau resort, it's excellent restaurants, vintage boardwalk and sandy beaches served by private bathing establishments. Forte dei Marmi and Pietrasanta are both a 30-minute drive away. Visit these two seaside towns and indulge in Michelin-starred restaurants, trendy boutique shops and contemporary art galleries.
Spend your days relaxing by your private pool or walking the nearby Alpi Apuane — northern Tuscan mountain range, and evenings cooling off in your air-conditioned bedrooms.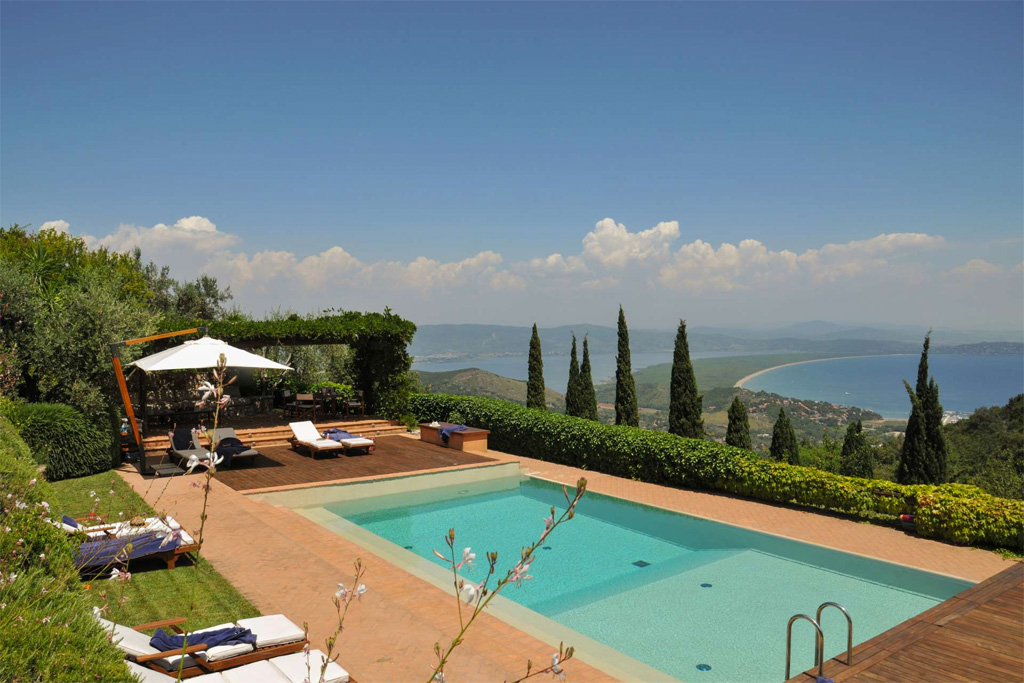 Ciclopica is one of the most sophisticated villas along Tuscany's Monte Argentario coast — a peninsula off the southern Tuscan coast. The luxury villa sleeps up to 12 people, has air-conditioned bedrooms, its own gym, music room and sauna. Sweeping views from the villa and private pool take in the coastline and famous white beach of La Feniglia.
Monte Argentario is a very chic destination, frequented by both Italians and foreigners. This wilder version of the Côte d'Azure has two main towns, Porto Santo Stefano and Porto Ercole, which offer sophisticated shops, bars and restaurants. For those after a wilder beauty, explore the coastline of Capalbio, with plenty of secluded beaches to hike to.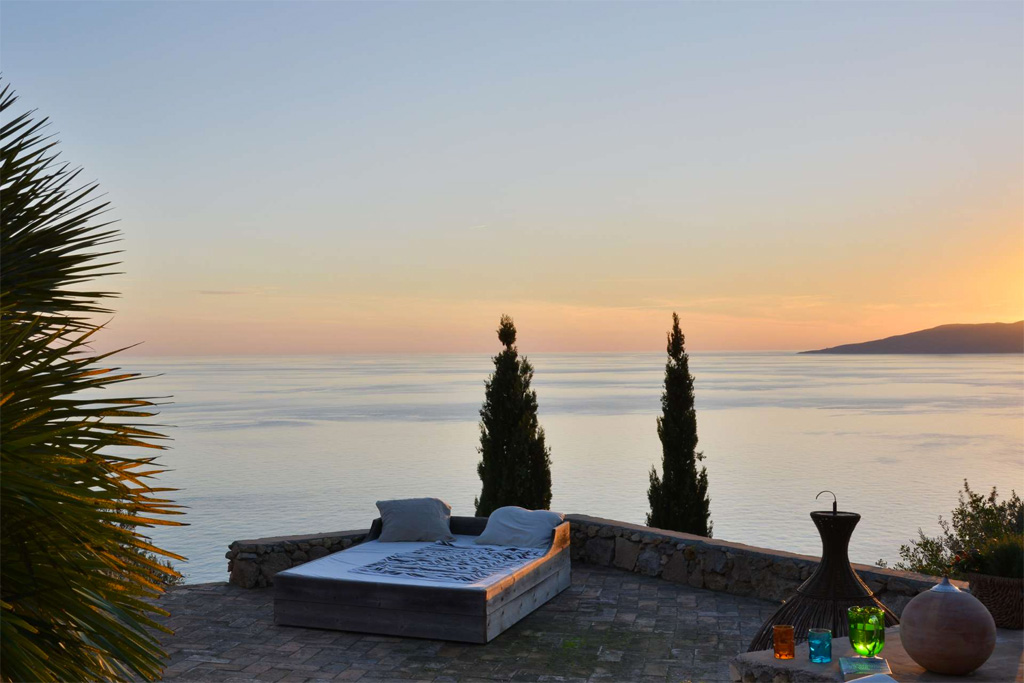 Spini Bianchi sits along the western side of Monte Argentario, on the most remote point of the beautiful Tuscan coastline.
From the oasis of this villa, with its tennis court, infinity pool and views of the island of Giglio, a private path leads straight to the pebble beach below. If incomparable views are your priority, Spini Bianchi is an unmissable property.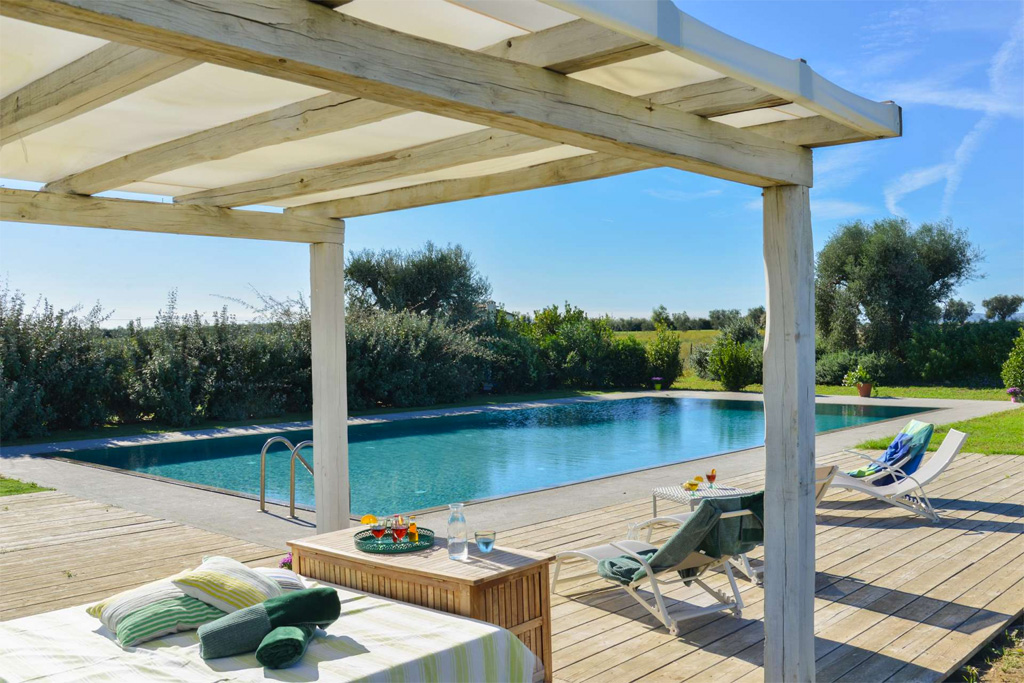 Poggio Elente is a very comfortable and modern villa on the southern tip of the Tuscany coast in Maremma.
Far from the heart of the tourist bustle, this villa is ideal for those wanting to explore a wilder and more untouched side to Tuscany. It is also well placed for visiting the two Etruscan cities of Tuscania and Tarquina, with Rome's airport just an hour away. With sliding glass doors, it's easy to let the sea breeze into this four-bedroom villa — so you would be forgiven for allowing yourself a lazy week.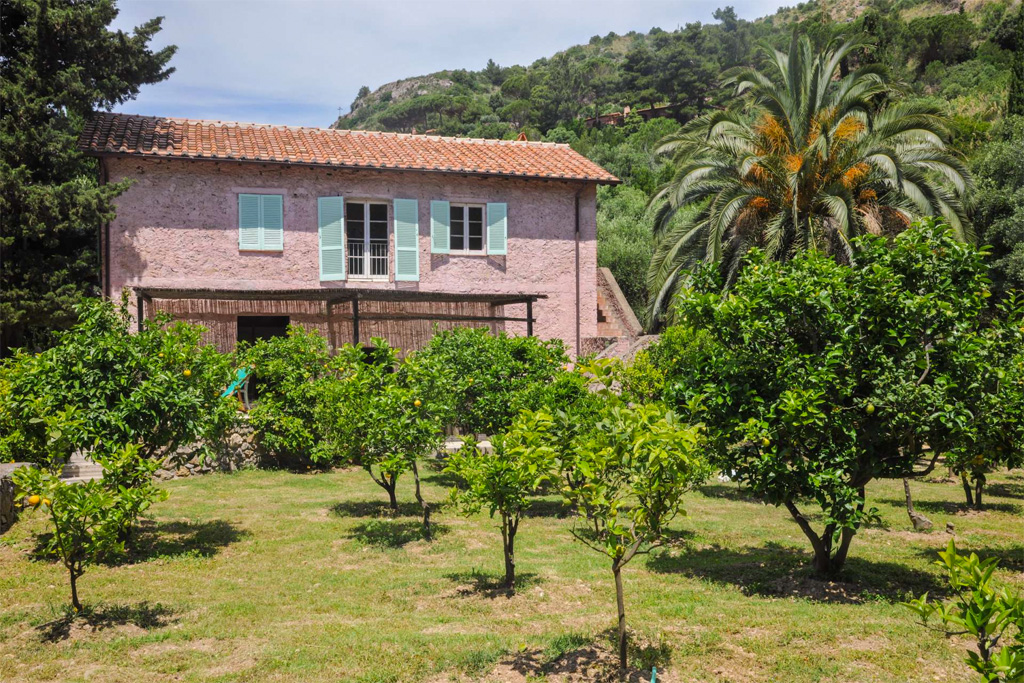 Look no further for a romantic escape for two.
This architect-owned Tuscan villa has its own secluded beach down a winding path, plus a charming pool looking out to Isola Rossa. Towering palm trees surround this charming pink stone farmhouse on the unpopulated western coast of the Monte Argentario peninsula. This is a true escape with uninterrupted views of the rocky land falling into the sea.