Radda in Chianti travel guide
Radda is essentially the classic Chianti town. Crowning a hill amid a sea of vines 21 miles north of Siena, this sunny cluster of buildings and lanes seems almost piled one on top of the other. The result is haphazard, medieval and thoroughly charming. Its hilltop location offers 360-degree panoramas. Even on the warmest day, there's often a cooling breeze.
Walking, sitting, sipping, craft shopping... in fact, pretty much anything you can think of is a sublime experience in this corner of Tuscany.
In the Beginning…
There's at least 1,000 years of winemaking heritage in the hills around Radda. By the 10th century, the noble Guidi family was in charge. The first official mention of Radda (spelled "Ratta") appears in a document from 1003.
Yet only when conflict between Florence and Siena escalated in the 1200s did Radda's strategic importance throw it into the spotlight.
Along with Castellina and Gaiole, Radda was one of three principal towns in the Chianti League, a military alliance created to defend Florentine interests in the Chianti hills. From 1384 Radda was the League's capital and the seat of its podestà (chief magistrate), hence the thick defensive walls that still enclose the centre.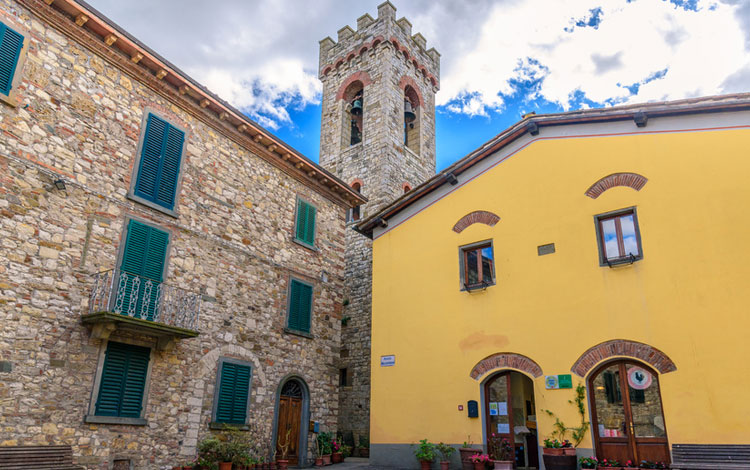 Conflict eventually subsided — Florence won. Radda became an administrative and trading hub for agriculture, based for centuries on the mezzadria (sharecropping) system, with tenant farmers handing over part of their harvest and produce to wealthy landowners. The living could be marginal, and many farms were abandoned. Then, from the 1970s, the wine boom really began... and the rest is history.
There's at least 1,000 years of winemaking heritage in the hills around Radda
Visit This
Radda's undeniable charm is hard to pin down. Much stems from its location, for sure, at the heart of corrugated hills that English expats have long nicknamed "Chiantishire".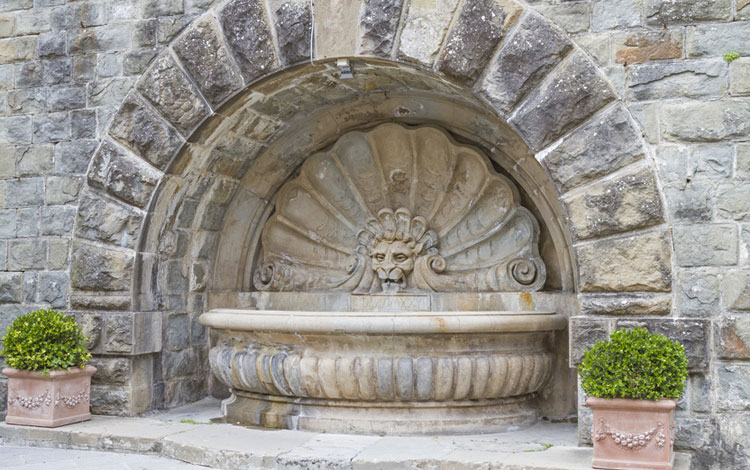 The main "sight" inside its walls is the Palazzo del Podestà, built in the 15th century — then quickly rebuilt after Spanish troops flattened it in 1478 — as the administrative centre of the region. Ceramic coats of arms of noble Radda families decorate its honey-coloured façade. Most of the current building dates to around 1770. It is still the seat of Radda's local government.
Facing the town hall, the Church of San Niccolò has a 15th-century "Madonna and Child" from Radda's castle chapel.
Outside the walls, the former monastery church of Santa Maria in Prato is now a small religious art museum, whose collection includes an altarpiece by Neri di Bicci, a Florentine painter from the 1400s.
Eat & Drink This
The Chianti law passed by Grand Duke Cosimo III was the first legal classification for wine grapes. It celebrated its 300th birthday in 2016.
Radda, Castellina and Gaiole were the three most important towns of this original, official Chianti zone. In 1924, they adopted the Gallo Nero (black rooster) as their symbol — just as the military Chianti League had done before.
Nowadays wines from the heart of the historic Chianti region — awarded DOCG status as one of Italy's great wines — are labelled Chianti Classico. The red Sangiovese grape is the main (and sometimes only) ingredient. Estates in the hills around Radda offer sales and tastings.
Just outside Radda's eastern gate is one of the Chianti's famous butcher's shops: Porciatti. It's as much a deli these days, selling Chianti Classico wines, Tuscan craft beer and cheese, plus pork and wild boar cured every which way. They also have a wine bar in a subterranean 14th-century walkway close to the town gate, serving cold cuts, bruschetta and of course Chianti Classico.
Out of Town: Volpaia & More
The 15-minute drive north-east to the hamlet of Volpaia is one of the prettiest in the region. (You know the drill by now... but it's impossible to have too many panoramas of vine-clad hills and olive groves.)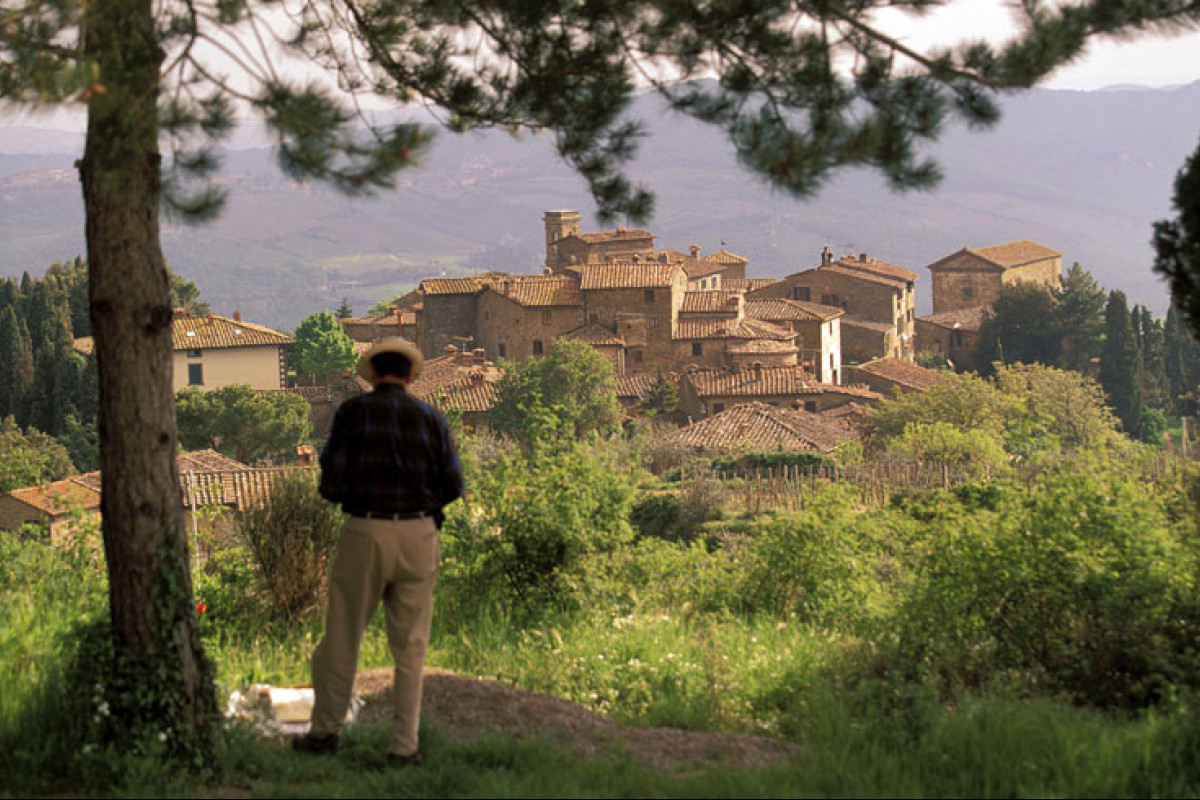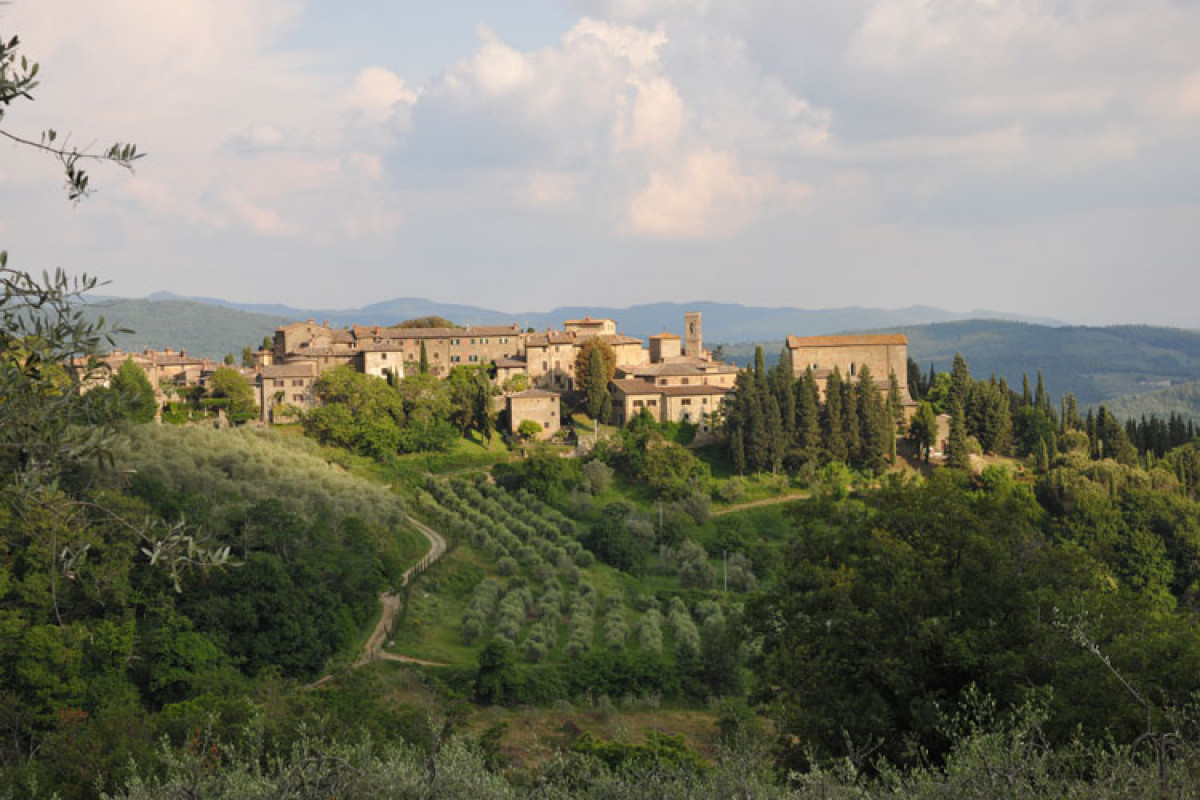 Volpaia view from Villa al Monte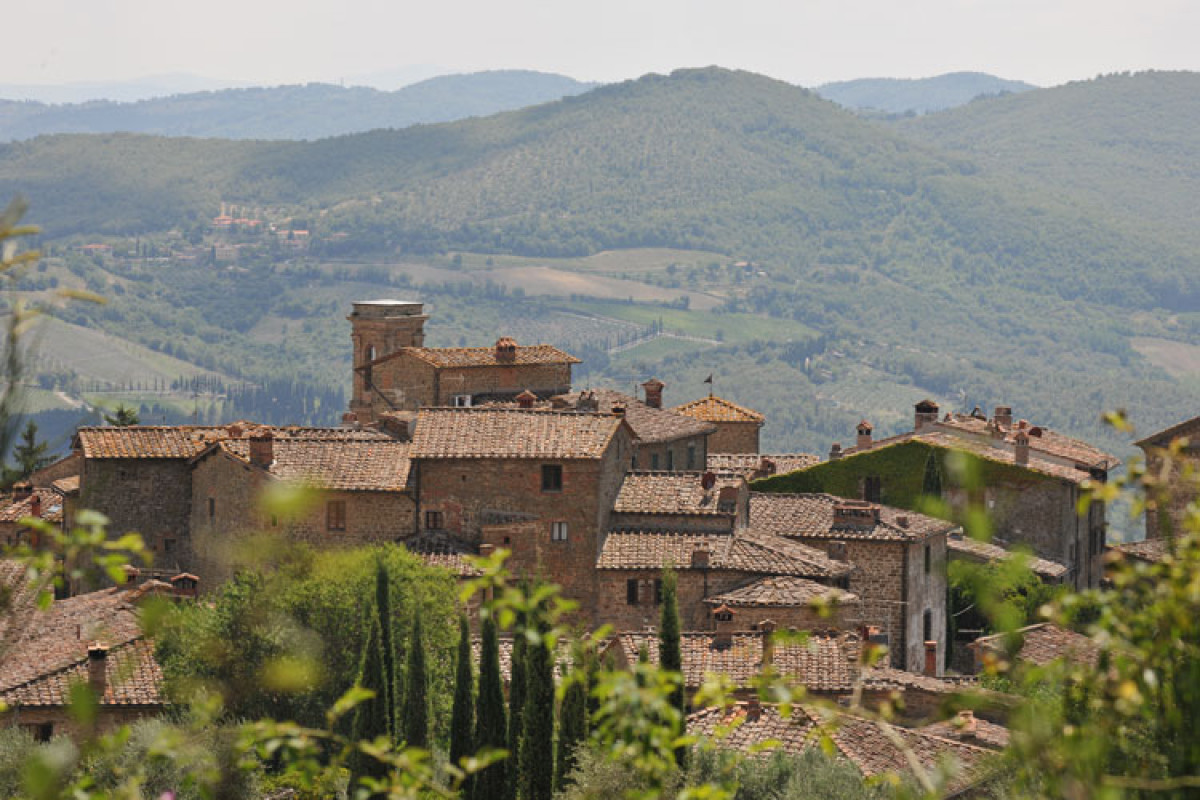 Volpaia view from Villa al Monte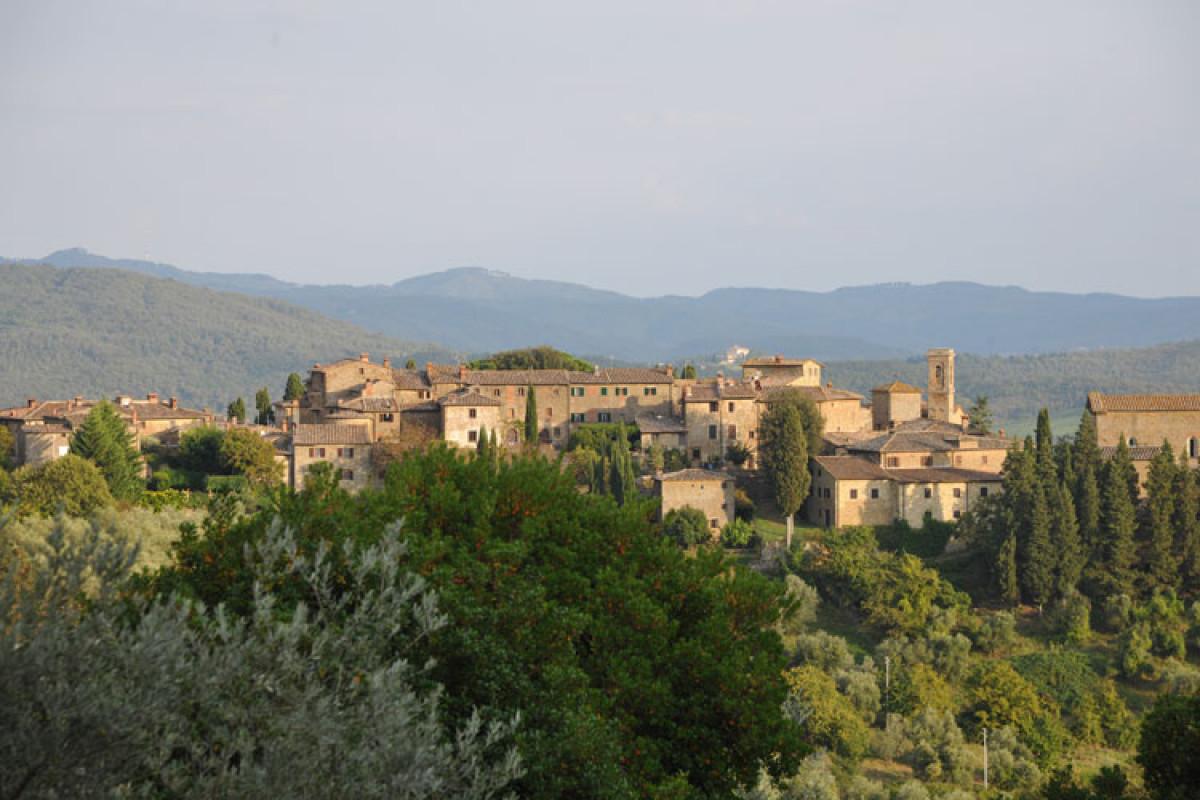 Volpaia view from Villa al Monte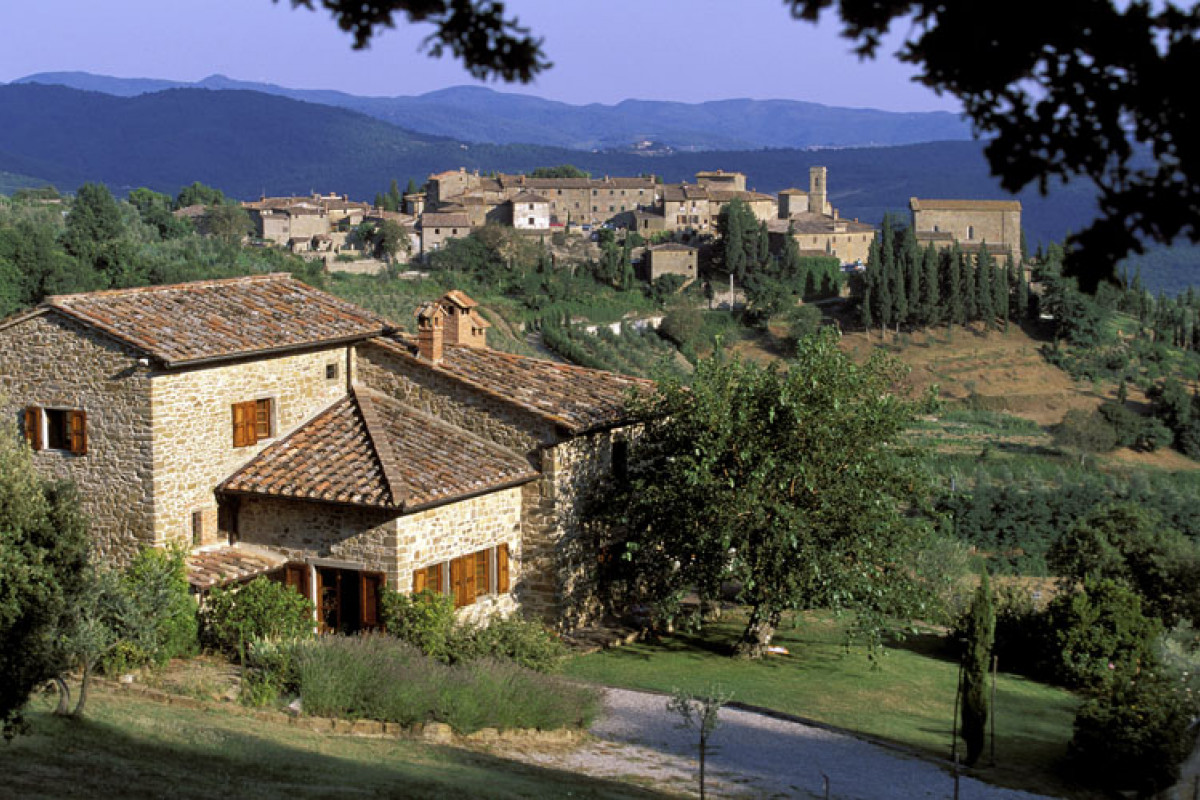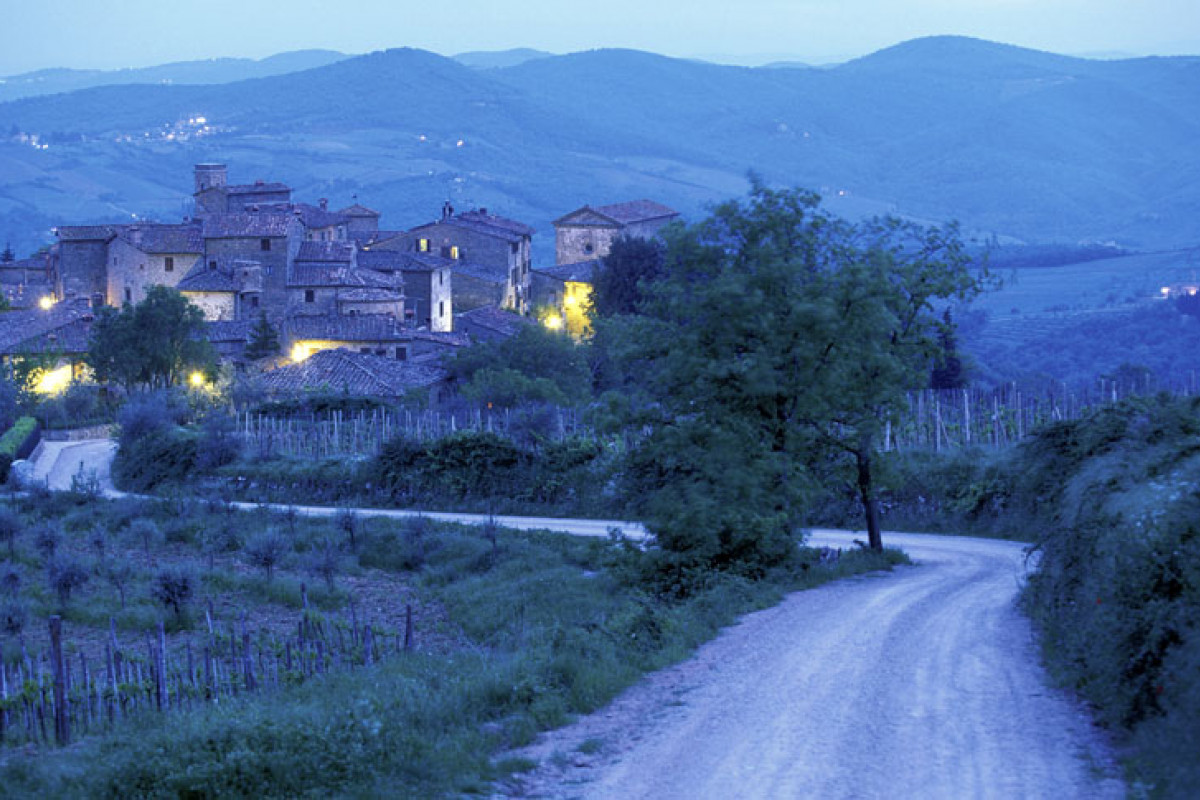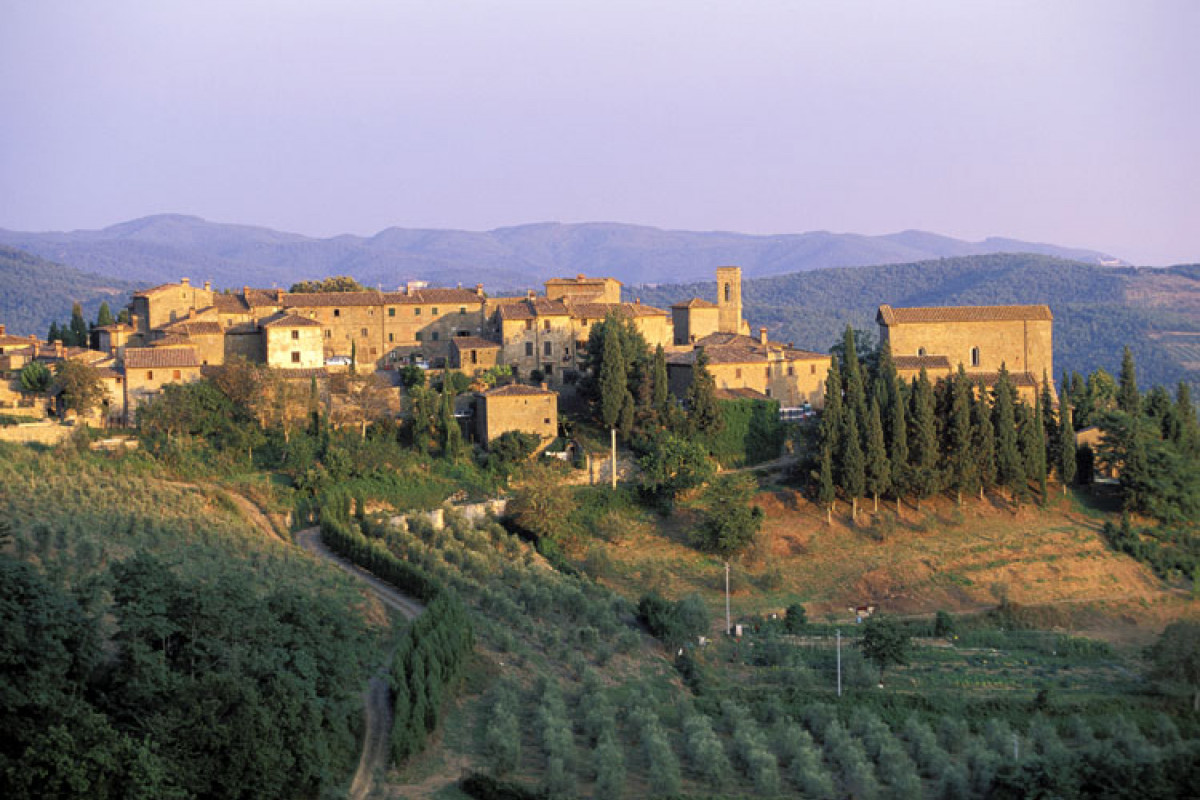 Volpaia view from Villa al Monte
Volpaia also has one of the best wineries in the area, the Castello di Volpaia. Their Chianti Classico Riserva (barrel-aged for 24 months) is highly regarded, maturing with intense, dark-fruit flavours.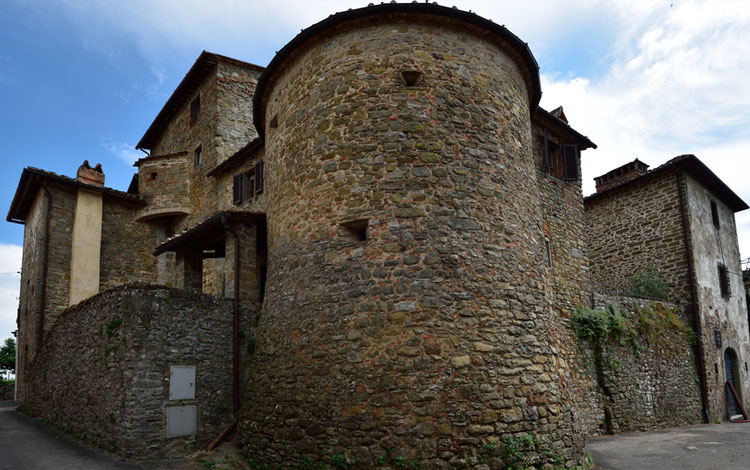 Radda to Volpaia makes an equally lovely walk, passing the 10th-century parish church of Santa Maria Novella en route. A version of the church existed at least as far back as 1010, when it was first described as "novella" (i.e. new). You'll need a good trail map and five hours or so to complete the circuit.
About 4 miles south-east of Radda, Rampini Ceramics is a family-run workshop selling some of the finest majolica in Tuscany — no mean boast in a region with centuries of tradition in these crafts.
Bowls, plates, jugs, full dinner services and one-offs are all hand-painted and -glazed by genuine artisans. Many of the stunning designs are based on motifs first introduced during the Renaissance.
Festivals
Each May, there's outdoor wine tasting in the centre of the town for Radda nel Bicchiere, a celebration of the fruits of the Chianti hills.
The Festa del Perdono, in August, is Radda's take on a Papal indulgence requested by St. Francis and granted by Pope Honorius III in 1216. These days, it's mostly about the al fresco aperitivo, live music, parade, fireworks and local crafts market.
Three Excursions from Radda
Monteriggioni: its perfect ring of medieval walls and towers got a mention in Dante's "Inferno", and they're still standing
Siena:

the labyrinthine mini-city of red-brick palaces is stuffed with ethereal art and hosts the world-famous Palio horseraces each July and August

Castellina:

the unofficial capital of the Sienese Chianti was actually fortified by Florentines — who erected defences you can still explore, including an underground street — with an Etruscan burial mound close by