If you're a coffee connoisseur eager for new experiences, then Pisa has a lot to offer you. Italy has a rich history with this aromatic drink dating back to the 16th century, and coffee remains a significant part of Italian culture. Pisa gives you great coffee and stunning areas to get your caffeine fix in.
The 3 Best Coffee Places in Pisa
The best thing about having a coffee in Pisa is the chance to lose yourself in one of the many picturesque piazzas. Caffè Dei Cavalieri is a sweet spot in Piazza Dei Cavalieri, serving hot and cold coffees in a classic Tuscan setting. The piazza is host to the Medici statue, so you can sit in the presence of incredible Renaissance art while enjoying a rich caffè latte.
Caffè Dei Cavalieri is listed as a 'Speciality Coffee Shop', providing a wide range of espresso as well as every type of milk you can think of, including vegan options. They experiment with high-quality coffees such as Panama Geisha, which is made with ripe cherries and comes from the birthplace of coffee in Ethiopia. Caffè Dei Cavalieri is one of the few places in Pisa to offer different varieties in filtered coffee, so this is a must for coffee lovers!
Hidden on one of Pisa's charming streets, Galileo Art Cafe gives its customers a great menu with bohemian interiors. Whether you're looking for a classic latte or a thick, creamy cioccolata calda, this place has it all. This cafe also has a menu suited to the Pisa nightlife, giving you cocktails with a caffeine twist. Why not try the 'caffè corretto' - a combination of fresh espresso and a shot of grappa?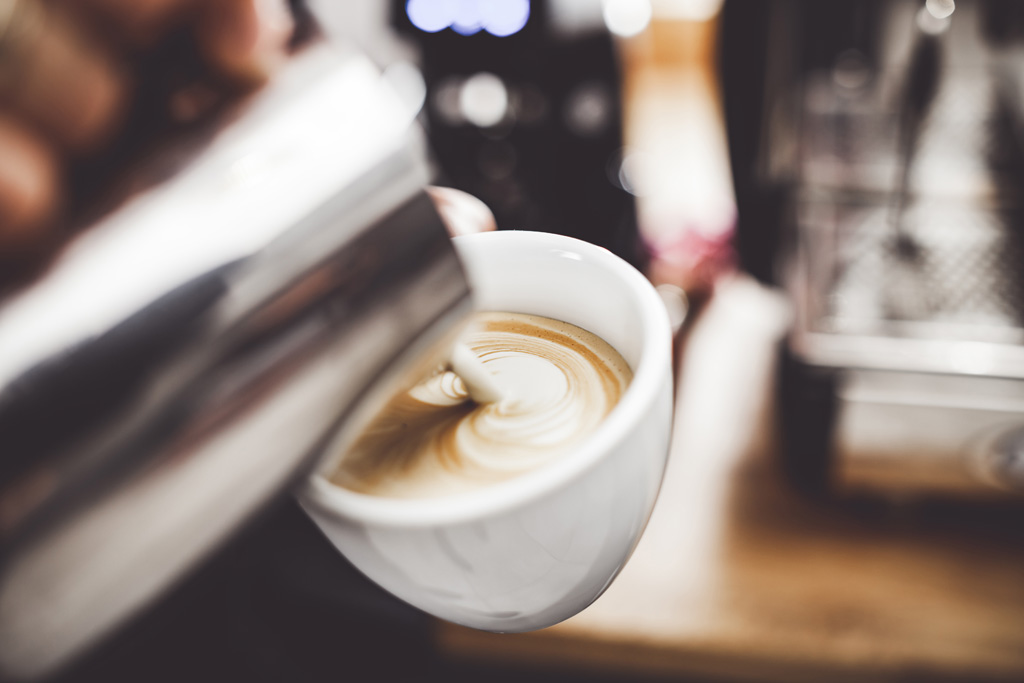 There is a clear passion behind the drinks with things like 'Negroni Week' and over ten coffees to choose from the menu. Coffee connoisseurs will appreciate the five types of cappuccino and delicious muffins, all at an affordable price. Galileo Art Cafe has a tempting food menu too, with fresh spaghetti dishes to go with your cocktails - which you can find on the happy hour list! Relax in this stylish cafe under a neon sign or outside on the lit terrace.
Sometimes a great cup of coffee isn't complete without a treat. Gelateria la Sirenetta is known for its 'dolci', meaning great desserts ranging from sweet croissants made with almonds from Sicily and, of course, its famous gelato. Gelaterias are popular in Italy as they specialise in authentic ice-cream, but also offer classic coffees to have with your food. At the hottest time of day sometimes an iced latte won't cut it, so why not try some coffee gelato?
Located in Marina di Pisa, if you enjoy fresh coffee and cake by the sea then this cafe is for you. The smoky aroma of their coffee pairs well with the nutty taste of the pastries, accompanied with a refreshing gelato finish. If you're staying at one of our villas near Pisa & Lucca and crave authentic gelato, Gelateria la Sirenetta is not one to miss.