Italian cakes and biscuits often flummox visitors. Drier and denser than an English sponge cake or American cookies, and bearing no sweet icing, they often feature nuts and less sugar than their European and American counterparts.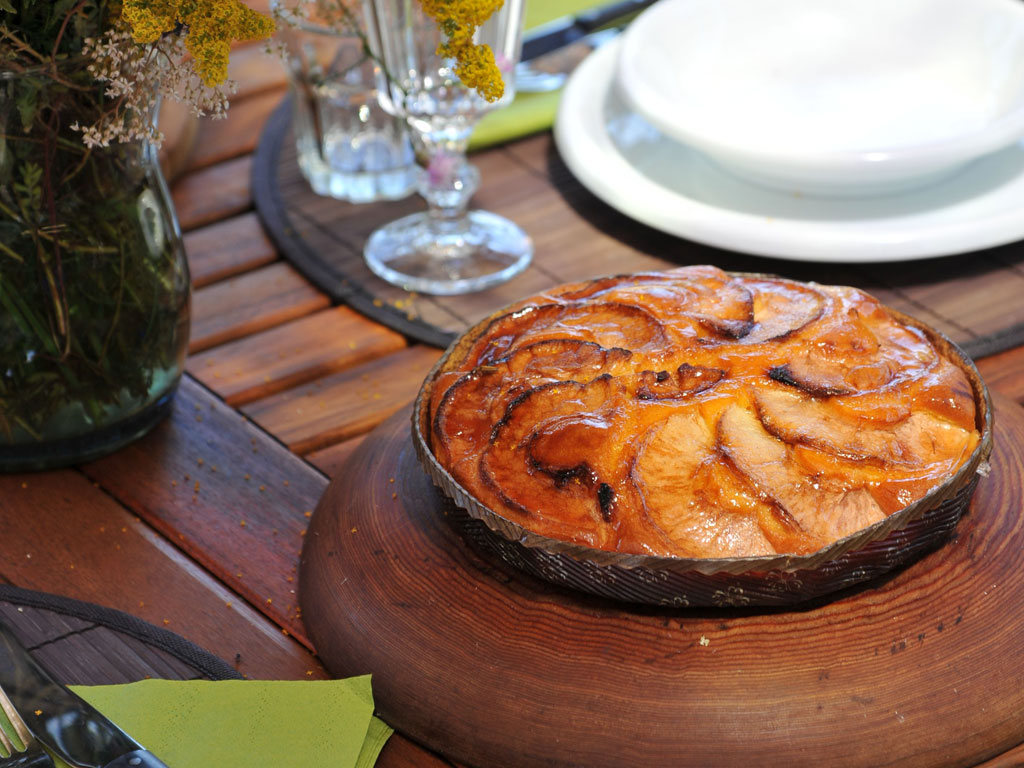 They're also not so heavy in butter — and many, like Cantuccini are made with olive oil. This is because Tuscans traditionally lack the extreme sweet tooth of their European neighbours to the north or east. Castagnaccio — a traditional Tuscan cake, is sweetened mainly with chestnut flour and dried fruit, rather than heaps of sugar. So, when you come to think of it, we could *almost* call Tuscan bakery products good for you.
The best biscuits and cakes to eat in Tuscany
Cantuccini
Traditionally from Prato, just north-west of Florence, these twice baked, crunchy almond-lace biscuits are perfect after dinner.
They are traditionally enjoyed dipped into the local dessert wine, vin santo.
Ricciarelli
Typically eaten during the Christmas period elsewhere, you'll find these almond-flavoured biscuits year-round in their native Siena.
A less fussy type of macaron, they also feature egg whites and are dusted in lashings of icing sugar. Enjoy with a cup of tea or coffee.
Brigidini
Brigidini are one of the oldest sweets still made in Tuscany. The roots of these biscuits lie further north, however, in Sweden.
During pilgrimage in the early 14th century, Sister Brigida made a mistake while preparing the hosts for Mass. The result: golden aniseed-flavoured wafers. You can find them during Carnevale di Viareggio, at festivals and in bakeries.
Castagnaccio
A popular autumnal snack or dessert, this flat treat is made with chestnuts, flour and olive oil, and decorated with pine nuts, raisins and rosemary. Picture more of a dense, gluten-free pancake than a fluffy cake, in the English sense.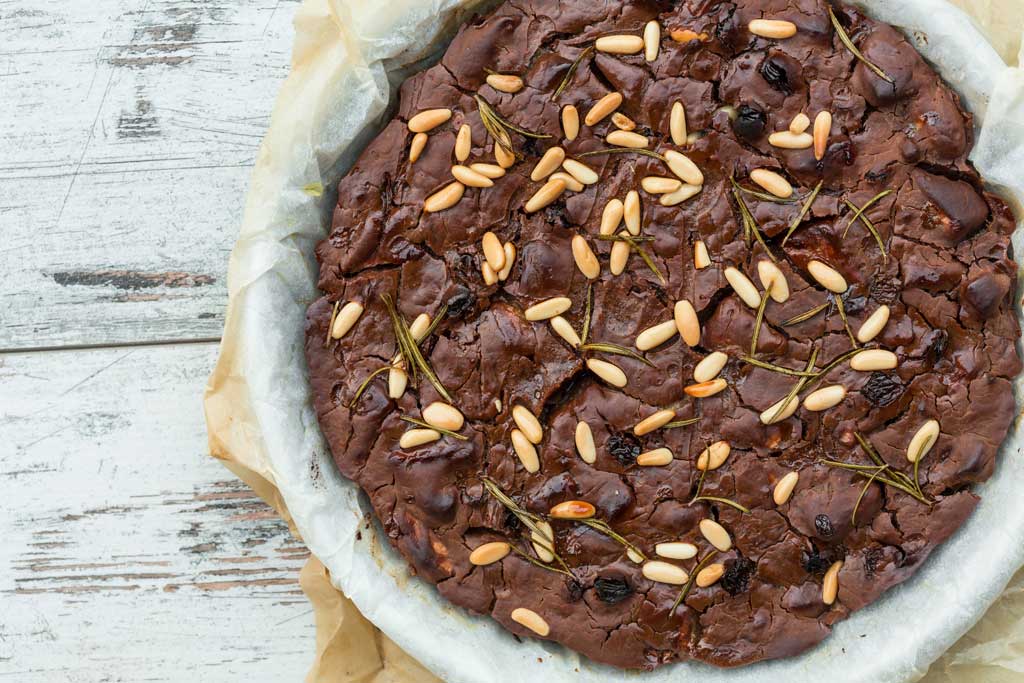 A version of this is served throughout the region, but is given slightly different names in each area (in Florence, ask for Migliaccio; in Lucca, it's Neccio). It is often served with fresh ricotta cheese and vin santo.
Torta della nonna (Grandma's cake)
A simple tart shell filled with soft lemon-scented custard and dotted with pine nuts and icing sugar.
This makes a good dessert or midday pick-me-up, and exemplifies the simple, hearty food of Tuscany. No pretentiousness, just delicious.
Torta di Semolino
This semolina-based cake has a dense moistness somewhat reminiscent of a baked cheesecake. It gains a distinctly Italian flavour thanks to its ground almonds and lemony accent.
Schiacciata all'uva
This grape-covered focaccia is prepared around the time of the harvest in September, and is available for one month only.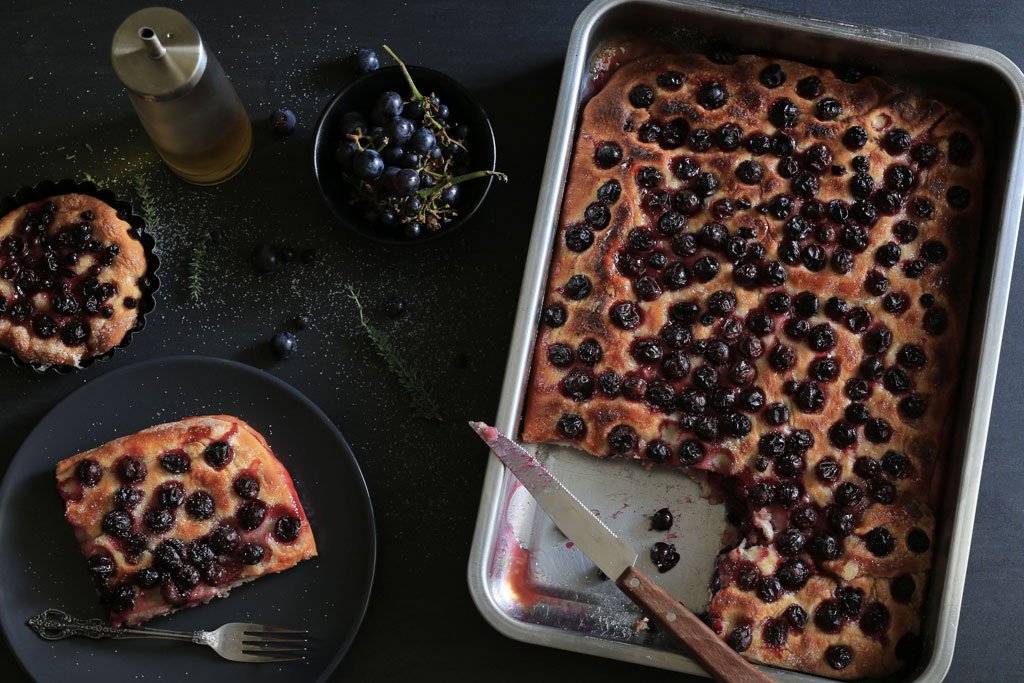 Schiacciata di pasqua
A panettone-like cake flavoured with aniseed rather than candied citrus or dried fruit. This is a typical Italian Easter treat.
Learn the secrets behind Italian cakes with a cooking class at your private villa in Tuscany. If you prefer a week long culinary experience, our special cooking vacations in Italy, will immerse you within cooking lessons, culinary excursions and wine tastings.