Pisa — the first thing that comes to mind is the Leaning Tower and Piazza dei Miracoli.
While no trip to Pisa is complete without a visit to these two historical attractions, this city along the river Arno, has many other hidden gems worth a visit.
Pisa is a peculiar city, with a subtler tone than the more famous Siena and Florence. It has a slower tempo and many off-the-beaten-path corners to explore. Pisa is also a great city to walk — most of the historic centre is a pedestrian zone with an array of bars, restaurants and cultural sights.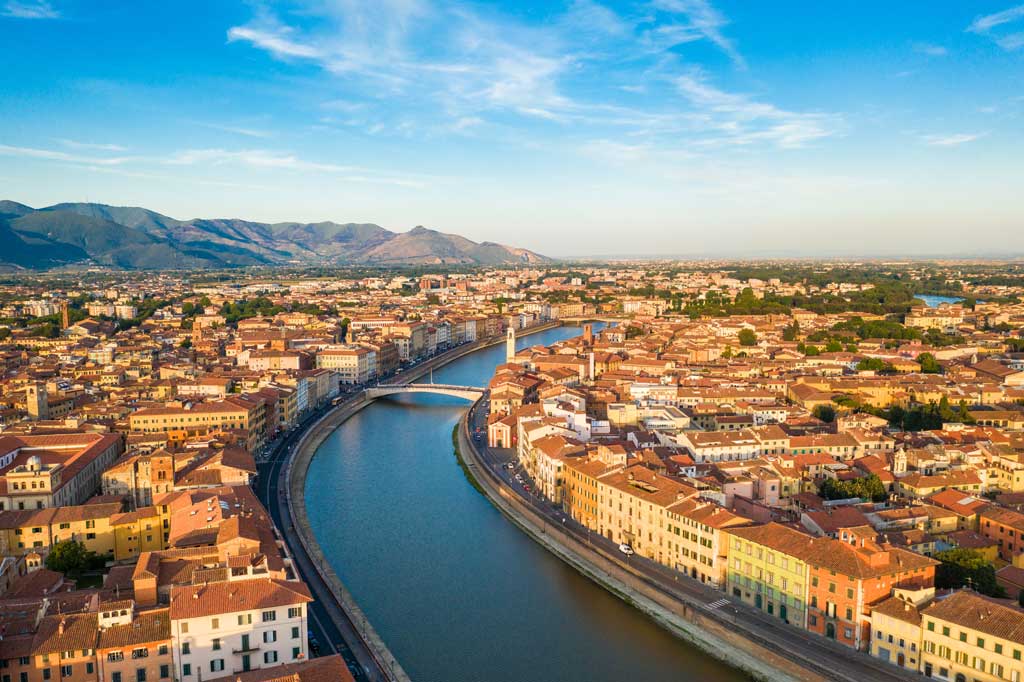 Learn to navigate one of our favourite cities like a local: 'One Day in Pisa: An Insider's Guide Beyond the Leaning Tower', shares information collected from people who live and breathe Pisa everyday. From our favourite month to visit, to the best places to enjoy an aperitif or meal, this alternative guide will help you plunge yourself into the spirit of this radiant Italian city.
When is the Best Time to Visit Pisa?
Our favourite month to visit Pisa is June. From the Luminara di San Ranieri to the historical Regatta, this is an exciting and special time to visit. June is also ideal for the weather (summery, but not too hot) and calm pace. Despite many events taking place with the beginning of the summer, June is still not the high season for tourists.
On the evening of the 16th of June, the Pisani (people of Pisa) honour their patron saint, Saint Ranieri. The city lights up with the Luminara, historical houses and churches, towers and palaces are covered with about 70,000 wax candles. On the afternoon of the 17th there is the Regatta on the Arno river.
Gioco del Ponte — Battle of the Bridge — takes place on the last Saturday of the month.
During this historic reenactment, the northern and southern troops of the city parade along the river Arno, and then try to conquer the middle bridge in a battle of strength.
These are just a few of the many exciting events taking place in June as part of Giugno Pisano. This special month celebrates the historical events and traditions of Pisa — keep an eye out for concerts, exhibitions, fairs and more.
Walking Tour of Pisa
The Leaning Tower, Piazza dei Miracoli and the Camposanto are must-sees for a first-timer in Pisa. But if you have extra time to spare, we recommend losing yourself within the cobbled stone streets and hidden squares. These are the places where the real soul of the city unfolds.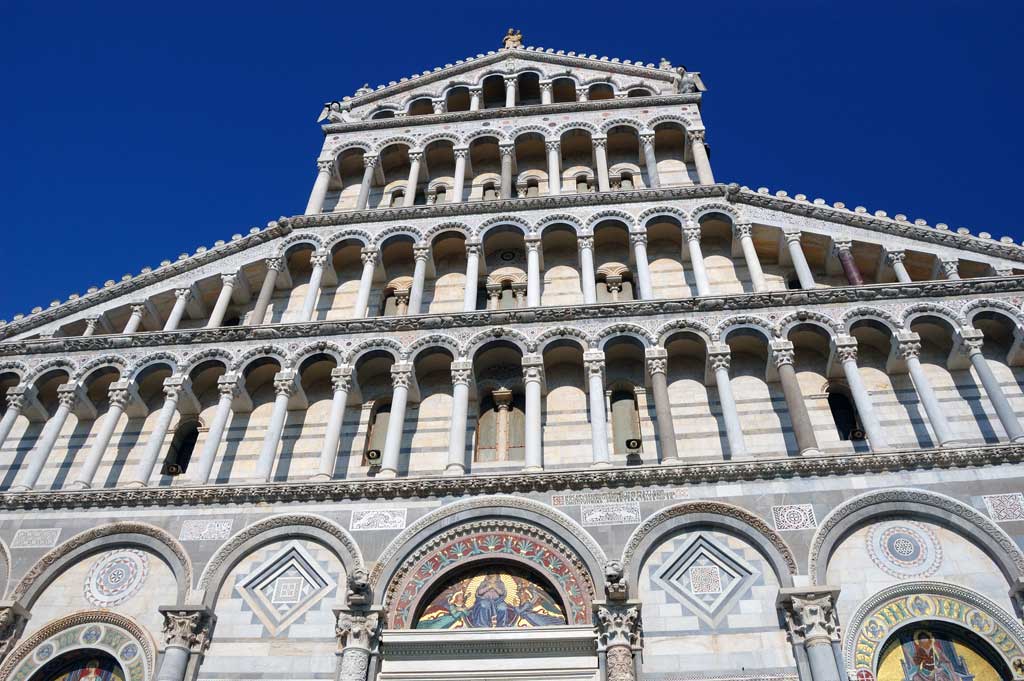 Quarter of San Martino
Starting from the stazione di Pisa Centrale and heading towards the Leaning Tower and Piazza dei Miracoli, don't follow the main street, Corso Italia. Instead, in Via del Carmine turn right and explore the San Martino area. It's peculiarities are the narrow streets and the tall historical building: if you look carefully you can spot unique details like the stained glass skywalk bridge in Via Franceschi.
Must-see: San Martino Church and Piazza Chiara Gambacorti, also known as Piazza della Pera. Don't forget the local outdoor market, every Wednesday and Saturday.
Quarter of San Francesco
Cross the bridge called Ponte di Mezzo, and you'll arrive at Piazza Garibaldi and Borgo Stretto. Once again, turn right and stroll around the San Francesco area. Here you'll find some interesting shops — jewellers and antiques — and restaurants, away from the tourist circuit.
Must-see: Teatro Verdi, Via Palestro, and the National Museum of San Matteo.


The 7 Best Places to Eat & Drink in Pisa
We've put together a list of our favourite places to eat and drink in Pisa. Apart from traditional cuisine, Pisa has an array of restaurants serving non-Italian food including Greek and Indian.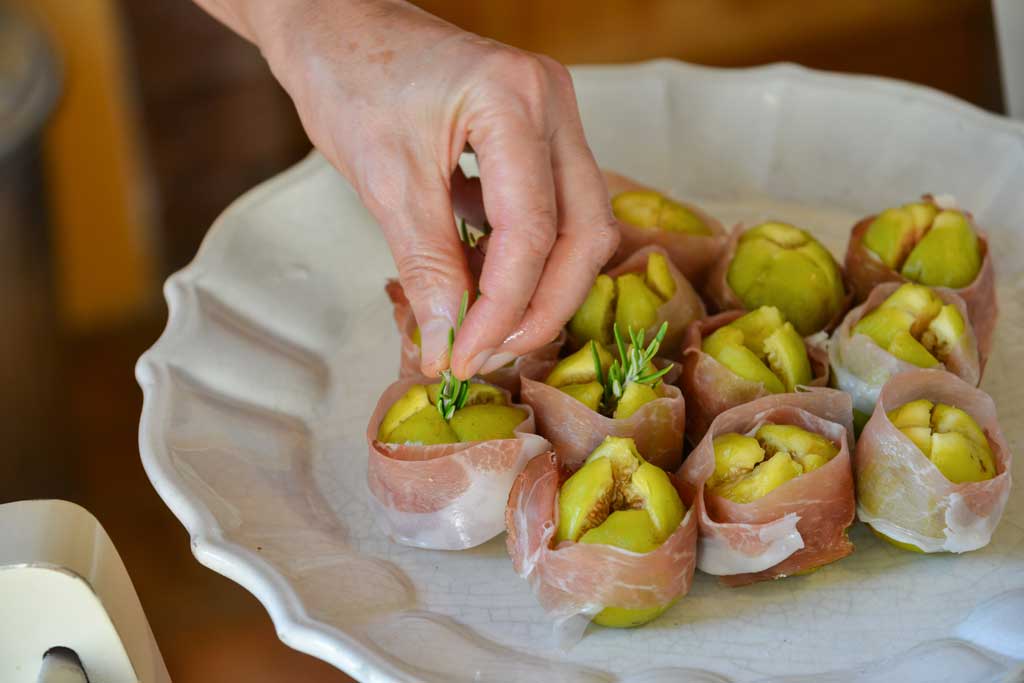 Montino: This is a staple name, a place that everyone knows of. Perfect for a quick bite of pizza or cecina (chickpea flatbread).
Numeroundici: A mix of traditional and modern dishes that use fresh seasonal products. The menu changes every day.
Laboratorio Urbano Polpette: Central location and evocative setting, specialising in meatballs (traditional, creative and meatless).
Al Madina: Syrian-Lebanese restaurant, with vegetarian options.
Caffè Settimelli: Scenic spot for a traditional Italian breakfast in the centre of Pisa.
Sottobosco: "The" place for aperitivo — live music and boho atmosphere.
Piazza della Pera: Quaint Tuscan square, ideal for aperitivo (or an aperitivo-crawl!). The square is surrounded by pubs, restaurants, bars, and pasticcerie, open until late.


The Best Ice-Cream in Pisa
The only way to navigate a hot (Tuscan!) summer's day, is with a cone and scoop of ice-cream. Like every city and town in Italy, Pisa is full of gelaterie. Don't be tempted by the first ones you encounter, instead head to the artisanal and local gelato shops.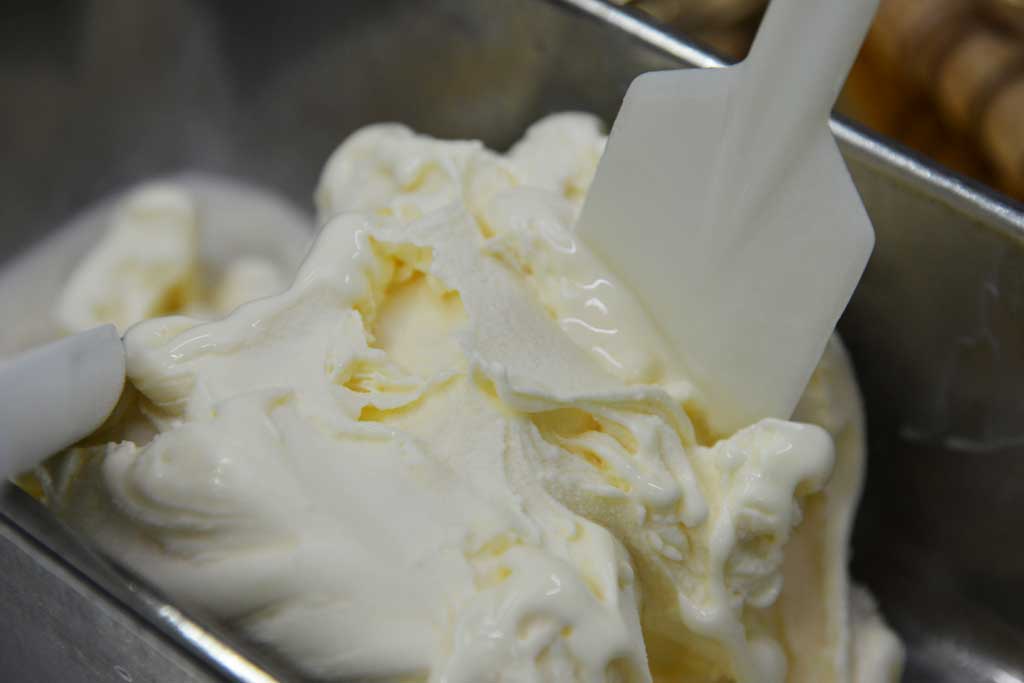 Gelateria De' Coltelli: The best ice-cream spot in Pisa, found along the river Arno (Lungarno Pacinotti). Their ice-cream uses only fresh seasonal products, and offers gluten-free and lactose-free options.
Gelateria Tuffo 13: Directly on the opposite side of the river to De'Coltelli, Gelateria Tuffo 13 follows the same philosophy. Not only do they offer gluten-free and lactose-free options, but their ice-cream is organic and the friendly owners will happily share their secret recipes and tricks. We recommend gelato-hopping between our two favourite ice-cream spots.


The Cultural Heart of Pisa
Pisa is a city full of trivia curiosities. Did you know that english poets Shelley and Byron lived in Pisa for some time, and even planned to establish an intellectual group called the Pisan Circle?
Pisa is home of some of the most prestigious universities in the world. All this cultural ferment is mirrored in the beautiful bookshops around the city. Among them a few hidden gems that only Pisans know of.
L'Orsa Minore Libri & Mappe: Specialising in travel literature, this is the place to go if you want to keep your nomadic dream alive.
Libreria Musetti: An old bookshop specialising in Pisa and Tuscany. Make sure you check out the sections for second-hand, out-of-print and rare books and maps.
Tra le Righe: The owner of this bookshop makes this experience special. Leonardo is always ready to guide you through the shelves and the collections, so even if you're unsure about what you are looking for, we recommend you go in and unleash your curiosity.