In Italy, I like to explore the art and architecture, nature, and terrain of the region I am visiting. I like to taste the local specialties, from cheese to salami to seasonal vegetables. I like to spend hours lazing by the swimming pool with a chilled glass of rosé. I like to sit around the table with the people I love, talking late into the night about nothing terribly important. I like to wake up with the birds and go for a run before or after breakfast, without thinking too much about when or where just letting the day and the weather dictate my path.



At no point in that lazy, casual easing from morning to afternoon to evening, do I like to clean. Nor, as it happens, do the rituals of making shopping lists entice me when I am on holiday. Time is precious, and the luxury of hiring your own villa in one of the most beautiful spots on earth is that you get to enjoy it in privacy. This is why many opt for a villa over a hotel. But that luxury is challenged mightily when chores interrupt.
Whether you're looking for an intimate experience or a party villa, there is great joy in putting up your feet and relaxing for a week, enjoying the best food and wine from the region from the comfort of your own home-from-home.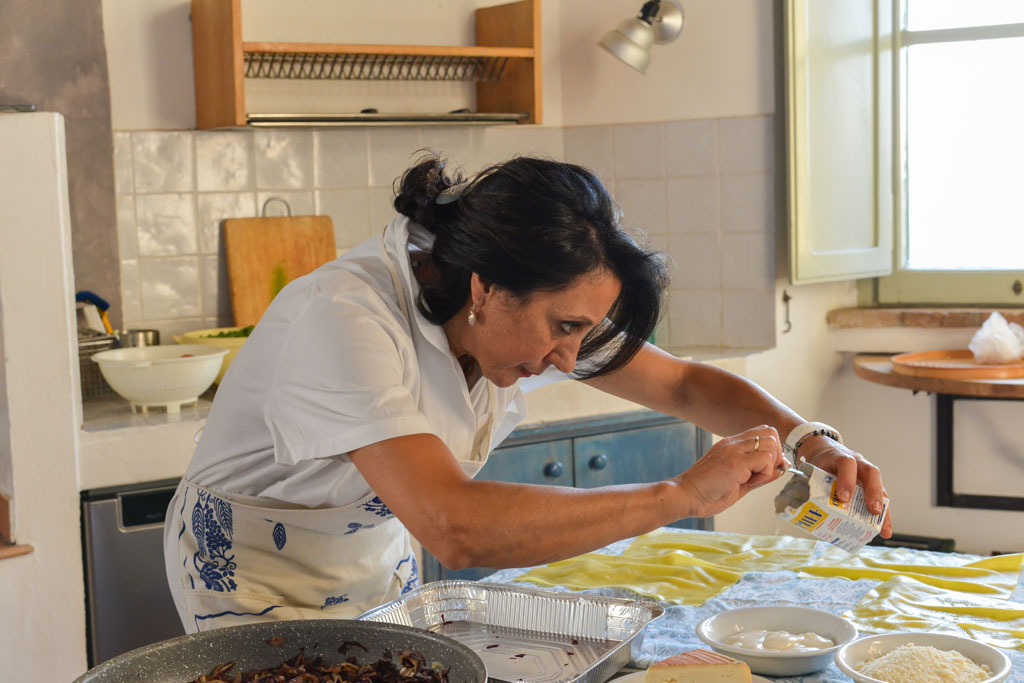 Why rent a fully staffed villa with a chef?
When you opt for one of our fully staffed and catered villas, all of the grocery shopping, cleaning, and cooking of breakfast and dinner, is accomplished by our experienced local team, so you can focus on relaxing.
Breakfast
Each morning, the house's staff will prepare breakfast — either to eat in your dining room, kitchen, or on your private terrace. Breakfast in Italy typically includes coffee, traditional Tuscan cake or rolls fresh from the bakery with homemade jam or Nutella. There's also ample local fresh fruit and yoghurt.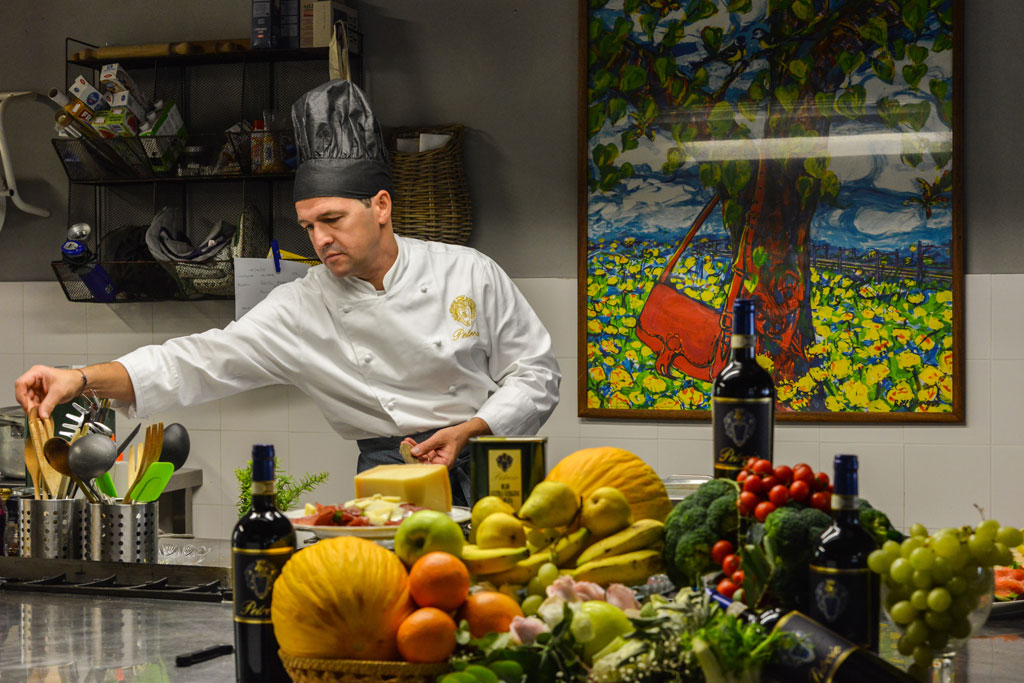 Lunch
We tend to leave guests to have lunch out, as it fits in nicely with sightseeing and nature excursions. If you are anywhere near Chianti, we highly recommend visiting one of the butcher Dario Checchini's fine restaurants, but our concierge team can happily reserve a table at any great local restaurant.
Dinner
Perhaps the most luxurious aspect of having a private chef in your villa is the absence of worry in the evening. There is no need to book or drive, the best of the local markets comes directly to your table. Enjoy aperitivi by the pool (salted almonds, local olives, mini bruschetta and local cold cuts), and then dine al fresco. While all dietary preferences can be catered for, our chefs recommend starting with a traditional soup — perhaps the traditional Tuscan Pappa al Pomodoro, perfect when the tomatoes are heavy on the vine. For your pasta course, you might have the lightest of gnocchi or ravioli freshly made in your villa's kitchen, followed by a meat or fish course. This comes with plenty of salad or vegetables and, of course, freely flowing Tuscan wine.
Some of our properties are so large that they can easily accommodate a few families. At the Estate Casamora, for example, a hamlet of six houses (sleeping up to 46) in the hills to the south of Florence, you might enjoy evening meals by one of the two swimming pools, in a festive communal setting. Stay in Chianti, at Podere Celli, a beautifully modernised villa sleeping up to 26, and your chef will cook dinner three nights a week, and lead your group in a cooking lesson on a fourth night.