Chianti is in so many ways the Italy of your dreams. Rolling hills topped with vineyards, olive groves and cypresses, link up honey-coloured stone hamlets in this area between Florence and Siena. The wine and landscape have a symbiotic relationship in this unofficial region named for the vines that produce its famous Sangiovese, with the vineyard providing the beauty and the product, and the land offering the particular terroir. And preservation of the rich traditions of the region is a serious business here: so ardent is Dario Cecchini, a ninth-generation butcher in Panzano, about preserving the ancient arts that he has his own Wikipedia page. Naturally, he can also quote Dante from memory.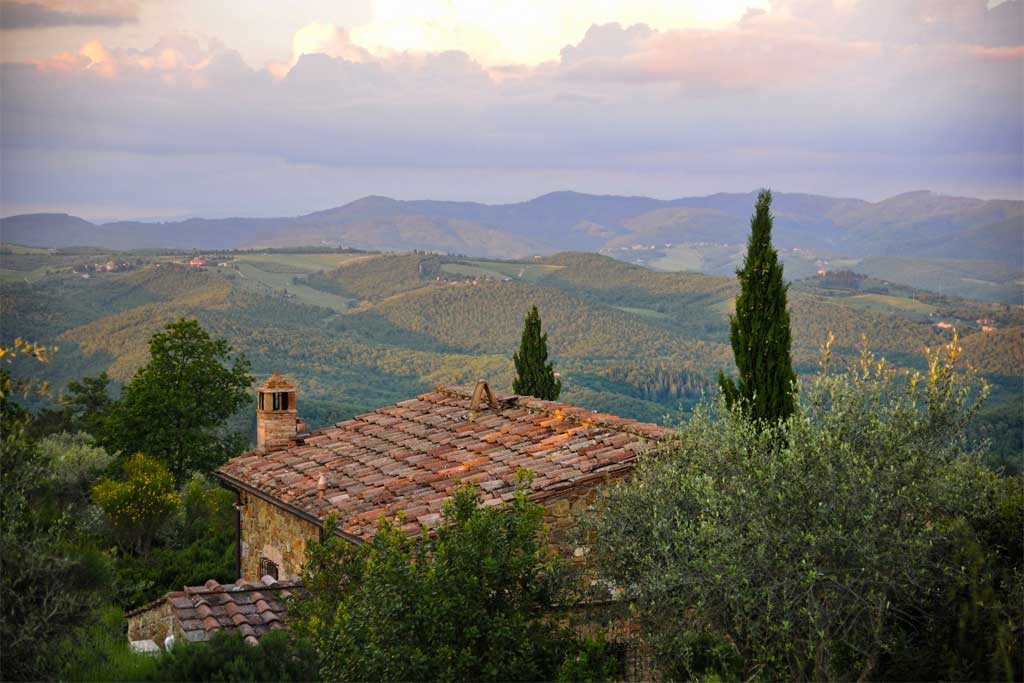 Officially divided between the provinces of Siena (Chianti Senese, to the south) and Florence (Chianti Fiorentino, to the north), the area has been physically and ideologically in the middle of centuries of rivalry between these great cities. Emerging with the rural best of both worlds, Chianti is a surprisingly wild place: you'll find ancient forests abutting land that has been cultivated for centuries.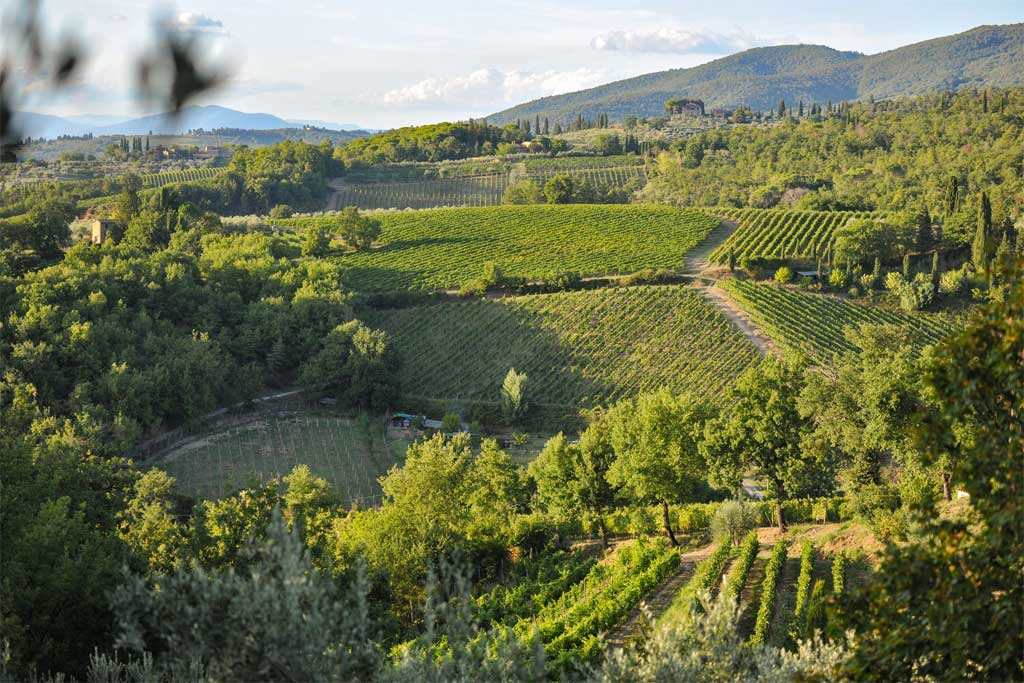 There is, of course, life beyond wine. Leonardo, as many other great Italians were bewitched by the beauty of Chianti. It is said that "Mona Lisa" — Lisa del Giocondo who was born in Florence but grew up in Chianti in Vigna Maggio, near Greve, — sat for the world's most famous portrait here (in fact, you could stay in this grand villa with endless views, right next door!)
Visit this
Amid the vines and the terracotta-roofed towns, there are some romantic spots to wander. Greve in Chianti has a lively Saturday morning market and artisanal shops with spoils of rural life: hand-woven baskets and all manner of serving vessels carved from olive wood.
You can visit a medieval stone fortress in the centre of Castellina in Chianti, which is home to the Archaeological Museum of Sienese Chianti. The Castello di Ama, alongside its wine offerings, has a surprisingly impressive contemporary art collection in the land of the Renaissance masters.
Eat and drink this
Chianti is Italy's ultimate wine region, producing one of the country's famous red wines.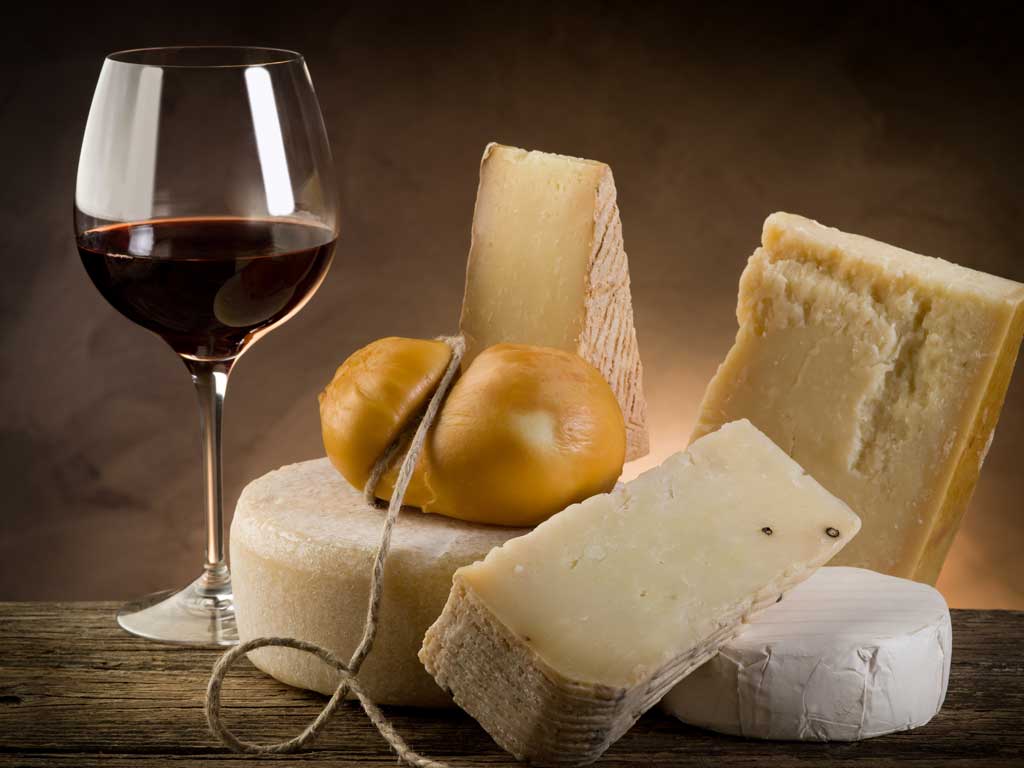 But make a distinction: while the heart of the Classico region runs from the south of Siena along the cypress-lined hills around San Casciano Val di Pesa, Greve in Chianti, Panzano in Chianti, Castellina in Chianti, Radda in Chianti, Gaiole in Chianti and Castelnuovo Berardenga, there is a broader area around that which produces less desirable wine which is nonetheless labelled Chianti.
The major wine centres of Chianti today are Greve, Castellina and Radda in Chianti. Read our guide to the history of Chianti wine for an overview, and use our guides to the local towns and villages to choose the best vineyards for tastings:
In amongst the vineyards you'll find some charming restaurants, with the classic Tuscan focus on seasonality, provenance and perfect preparation. Expect to find Ribollita — the classic bean, black cabbage and bread soup — fresh pasta with boar or rabbit ragu, and Bistecca alla Fiorentina (T-bone steak) for a main course.
For a treat, you might visit one of the area's three Michelin-starred restaurants. Newly awarded a star this year is L'Asinello, run by a husband and wife team paying homage to tradition in tiny Villa a Sesta, in Castelnuovo Berardenga. And, of course, you're always but a short drive from the dining riches of Florence.
Buy this
More than anywhere else, Chianti is the spot to buy wine and single-estate Extra-virgin olive oil. Delightful ceramics abound, and you are within a short drive of Florence and Siena for their shopping delights, from high-quality leather shops, clothing outlets and famous Italian fashion designers.