Barga Travel Guide
Nestled in the heart of the Garfagnana Nature Reserve, is a quaint town called Barga. This hilltop village has all the qualities of a sleepy town in Tuscany, giving travellers the opportunity to escape from the bustling cities. It is known for lush greenery and calming waters, tempting you with that tranquillity unique to Tuscany.
Despite Barga's role as a quiet village, it is not without its famous figures. Giovanni Pascoli was a renowned Italian poet and scholar who lived in Barga 1895-1912, and his museum is a significant attraction in the town.
The Barga Jazz Festival started in 1986 and occurs from late July through August. The streets come to life as they are peacefully invaded by the Barga Jazz Orchestra, with competitions as well as classes available for everyone.
In the Beginning...
For such a peaceful town, Barga has an action-packed history. First it was conquered by the Romans during the 2nd century BC, then it had the Lombard Rolandighi family and Commune of Lucca compete for its control until 1341 when Florence claimed it.
In the 19th century, when many people in Tuscany were struggling to find work, they emigrated to Scotland. Many years later they returned to Italy, and now 60% of Barga's population can say they have Scottish relations. It is common to hear a Glaswegian accent in this town, and there's even a fish and chips festival to celebrate Scotland.
Visit This
The Giovanni Pascoli House Museum is dedicated to Pascoli's poetry and was his home in Barga. The museum has furniture to resurrect what his home was like as well as exhibitions of his poetic works. Its garden also holds events for poetry and music, so this is a must for anyone interested in the arts passing through Barga.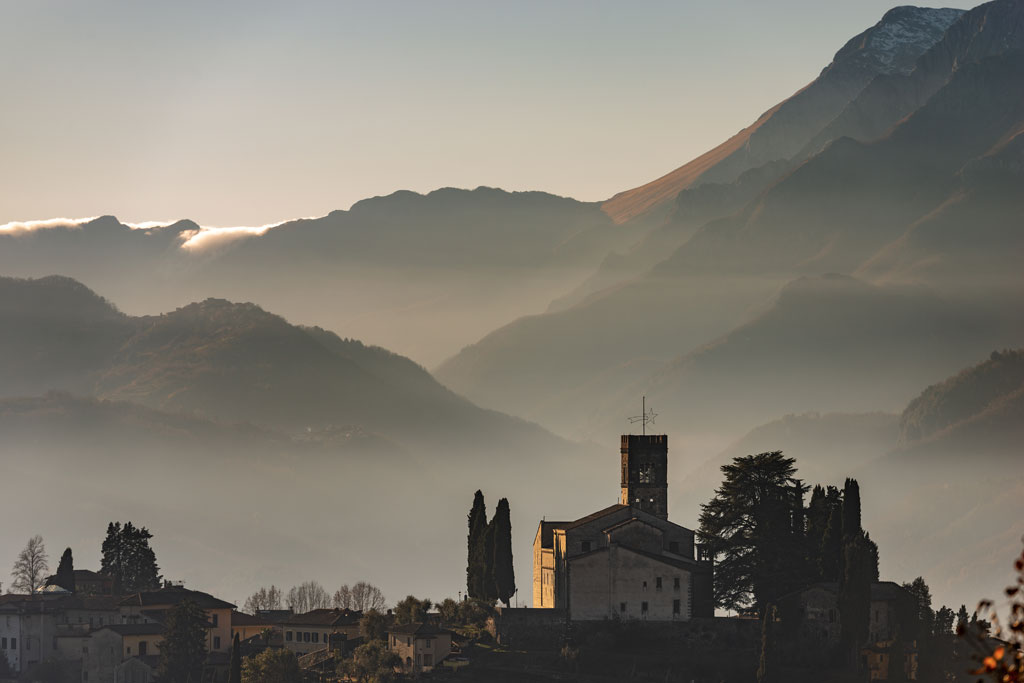 It wouldn't be a small Tuscan town without a church, and the Collegiate Church of San Cristoforo doesn't disappoint. Construction began in the 11th century and withstands today after completion in the 16th century. The church is known for its bell tower and classic Romanesque design, decorated with carvings of Biblical scenes and cryptic inscriptions.
Eat This
There is no shortage of restaurants in Barga, and all offer authentic Tuscan cuisine. A highly recommended dish is the local trout, caught fresh every day from a local farm. The trout is often pan-fried and served with potatoes in a spicy tomato sauce, or roasted in fresh herbs with verdure al forno.
Farina di Neccio della Garfagnana is a flour made from the local chestnuts found in the Tuscan woodlands of Barga. Delicacies made with this flour in Barga include the Neccio flatbread and Castagnaccio, a cake made with added walnuts and pine nuts for a sweet yet roasted flavour.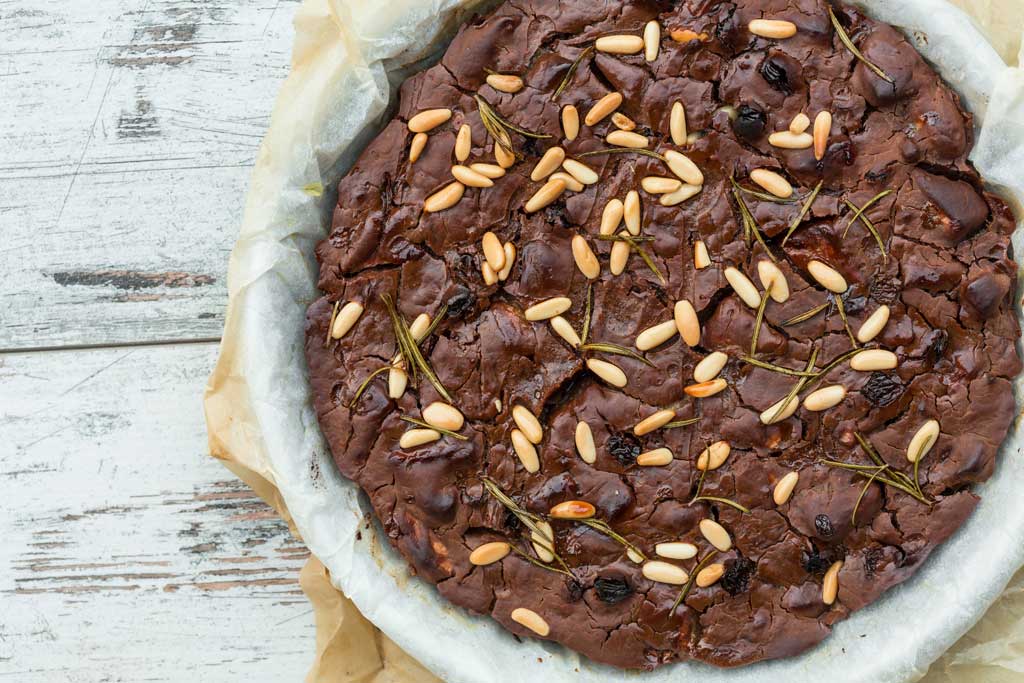 Castagnaccio


Great Outdoors: The Valleys
Barga is blessed with luscious greens and surrounded by mountains covered in forests. This is a dream come true for any outdoor lovers, as there are many hiking and trekking activities available to explore. If you're captivated by the quaint atmosphere, there are horse-riding and fishing excursions to enjoy in Barga.
Shopping
La Cantina del Vino Barga gives you the opportunity to browse their collection of naturally produced wines, all at a reasonable price. For a personalised touch, the owners let visitors bring their own bottles to be filled with the locally-sourced wine.
Nardini Mario is a small bookshop brimming with a down-to-earth feel. If you're on holiday, you have everything you need from postcards with local landscapes, to the best examples of Italian literature. There are also some English language magazines sold if you need something more familiar.
Festivals
The summer is the perfect time of year for music lovers in Barga. The Barga Jazz Festival is open to everyone from experienced musicians to casual listeners. Prepare to dance the day away as the Barga Jazz Orchestra blows your mind with their performances, or have a relaxing evening of Tuscan food and wine accompanied with live mellow jazz music.
Three Excursions from Barga
Grotta del Vento: This is a popular tourist attraction, offering tours through the underground world encrusted with stalagmites and small lakes with crystals.
Parrocchia di Santa Maria Assunta: A classic Catholic church with a walkway covered in remaining Biblical paintings, making this a special little detour.
Monte Cimone: This is the highest mountain peak in the northern Apennines of Italy, offering breathtaking views suitable for experienced hikers and beginners to explore.