If you are dreaming of an art and culture retreat for your next luxury villa vacation, no destination on earth will inspire the art lover in you quite like Tuscany. This region has inspired artists and writers for centuries and still captures imaginations and hearts today. There are so many immersive art and heritage experiences in Tuscany for both the well-seasoned and budding creative. Whether you are an experienced artist or simply love Italy's rich cultural heritage, read this guide for top tips on making your next villa stay in Italy creative.
Book a two-day painting retreat at your luxury villa in Tuscany
Not only is an art retreat a beautiful way to tune into your surrounding landscape and unwind, it is an immersive, fun way to build your artistic confidence and skill set.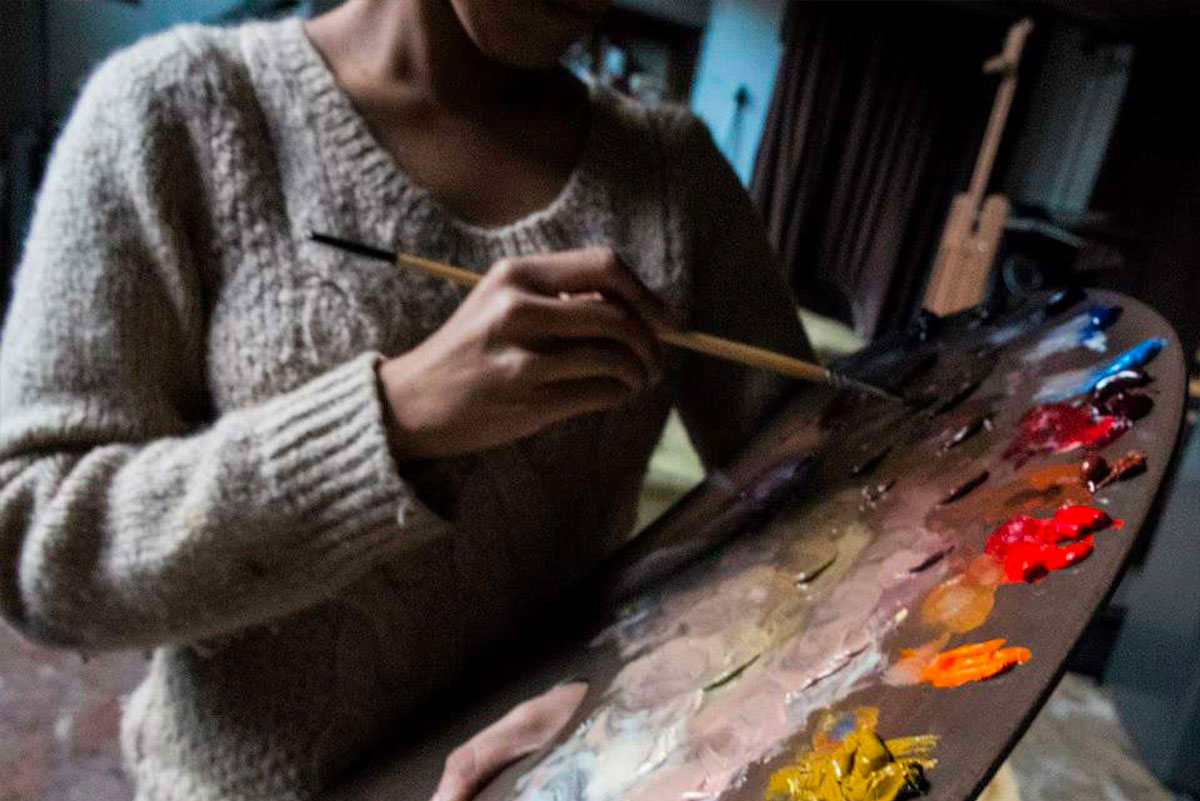 Slow down and embrace your inner creativity when you book a two-day painting workshop at one of our luxury villas in Tuscany. Over two days, you will be guided by Tanvi Pathare — an award-winning artist and instructor at the Florence Academy of Art — as she guides you on your landscape painting journey.
Whether you have your heart set on the artisan-filled streets of Florence or the grand piazzas of Siena, Tanvi will join you at your villa as you learn how to paint some of Italy's most iconic scenery. Enjoy mornings painting en plein air ("outdoors") and afternoons indulging in the regional cuisine, returning from your luxury vacation with your beautiful artwork.
IN-VILLA ART RETREATS IN TUSCANY
Tuscany heritage tours: Visit the places that inspire you most
Plan your holiday around immersive days out to some of Tuscany's most important art capitals, like Florence and Siena or venture further afield to Venice or Orvieto. Our complimentary Concierge can help arrange visits to museums like the Uffizi and Pitti Palace, and private tours around the Piazza del Campo in Siena.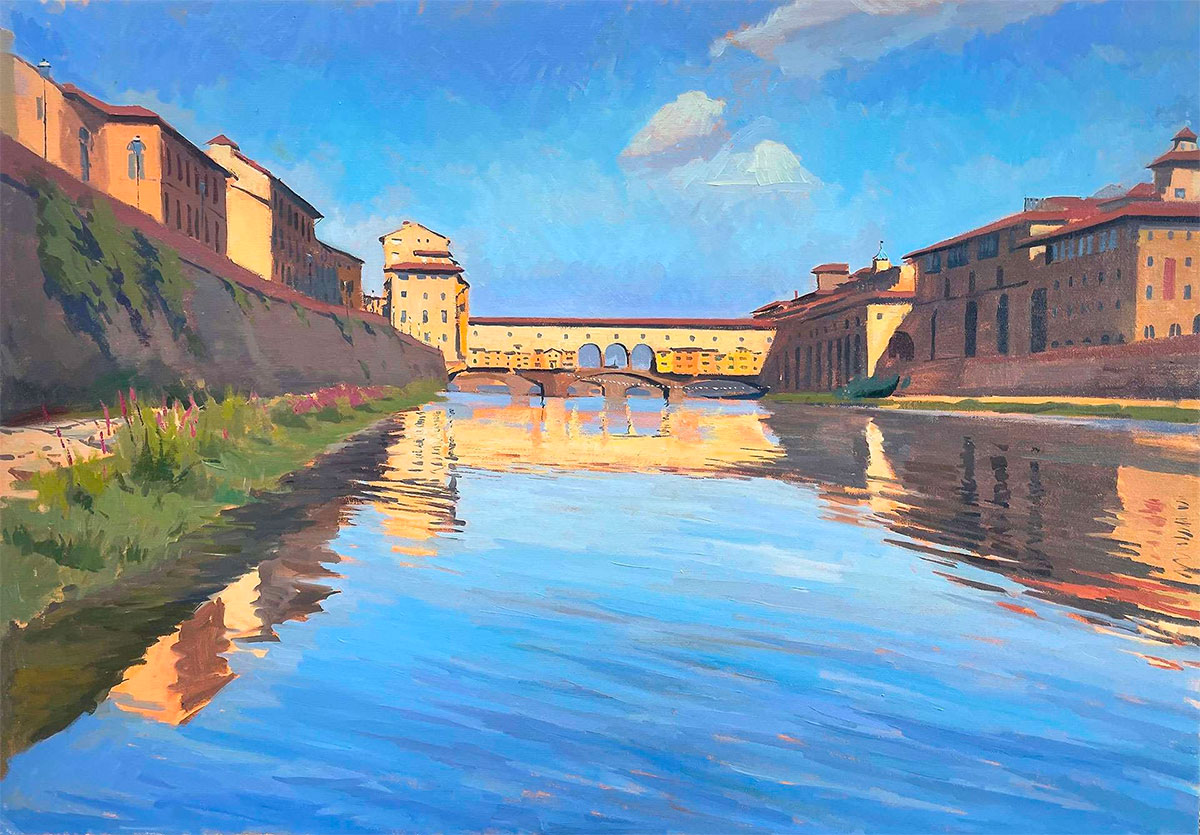 Tanvi Pathare also offers retreats centred around Italy's art capitals. When you add a three-day art experience to your villa rental, Tanvi will conclude your immersive landscape painting workshop with a trip to Florence, Orvieto, Venice or Siena. Enjoy a private tour of renowned museums with exclusive insights from a professional artist!
DESTINATION ART EXPERIENCES IN TUSCANY
Book onto a textile workshop in the heart of Florence
Booking shorter creative workshops is a great way to try out new skills that you may not have experienced before, like printing onto textiles. The two-hour textile printing workshop at La Serra MK Textile Atelier in Florence is a unique opportunity to hone your creativity and invites you to experience the city on a slower, more local level.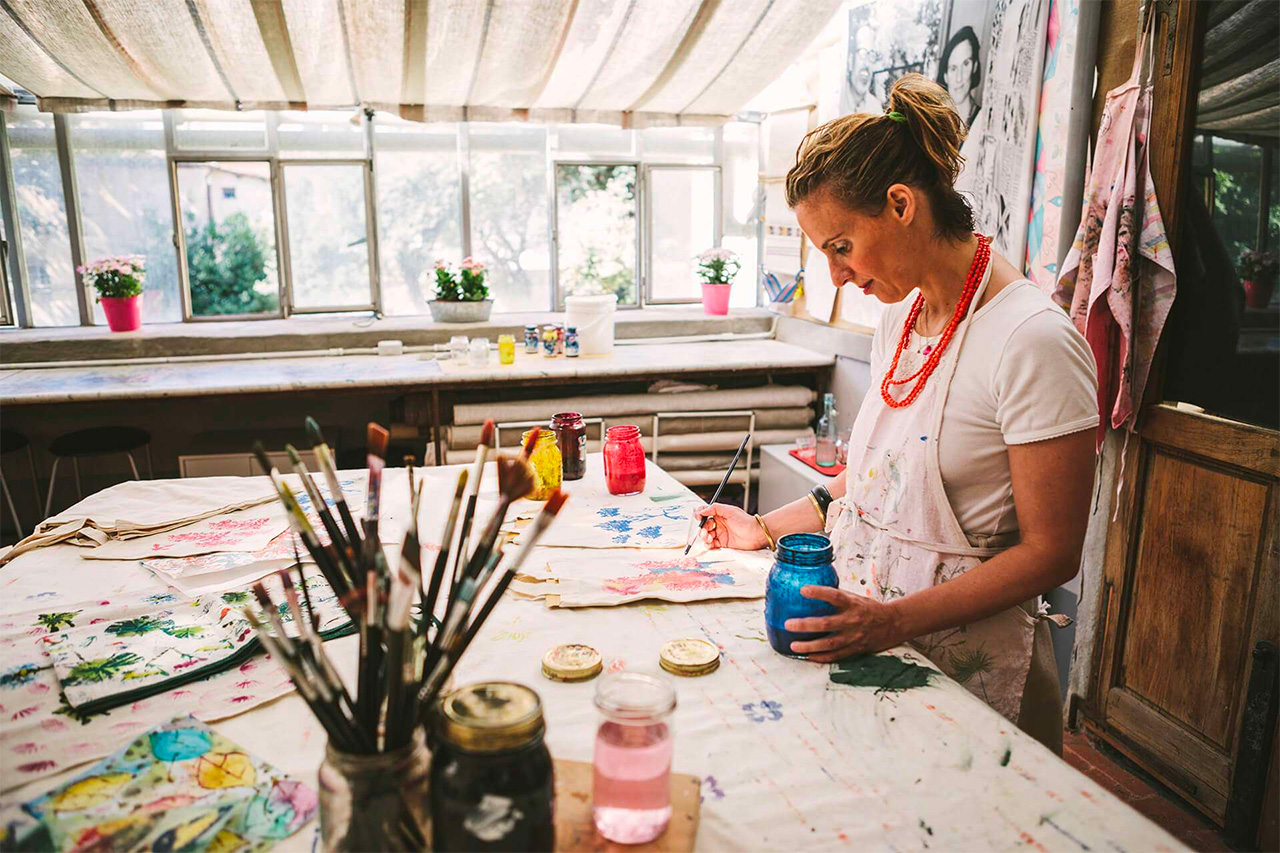 La Serra MK was founded by Florentine painter, textile and conceptual artist, Margherita Pandolfini, and textile designer, Karl Jorns. Housed in a bright, elegant, 19th-century greenhouse overlooking a hidden garden, the atelier offers an intimate glimpse into the contemporary creative scene in Florence, just minutes from the Duomo. Under the guidance of Margherita, you will be invited to try your hand at one textile technique: stencil, silk screen printing or block printing, before creating your artwork to take home.
Combine this creative workshop with the three-day Florence Art Experience, for an even more enriching artistic vacation in Italy.
BOOK A TEXTILE WORKSHOP IN FLORENCE
Recreate part of Michelangelo's 'David' in a Sculpture Moulding Workshop
There couldn't be a more fitting destination to learn the art of sculpting than in the home of Renaissance sculpture. Complete your artistic retreat in your Tuscany villa with a moulding and casting workshop at Studio Romanelli in the buzzing district of artists in central Florence.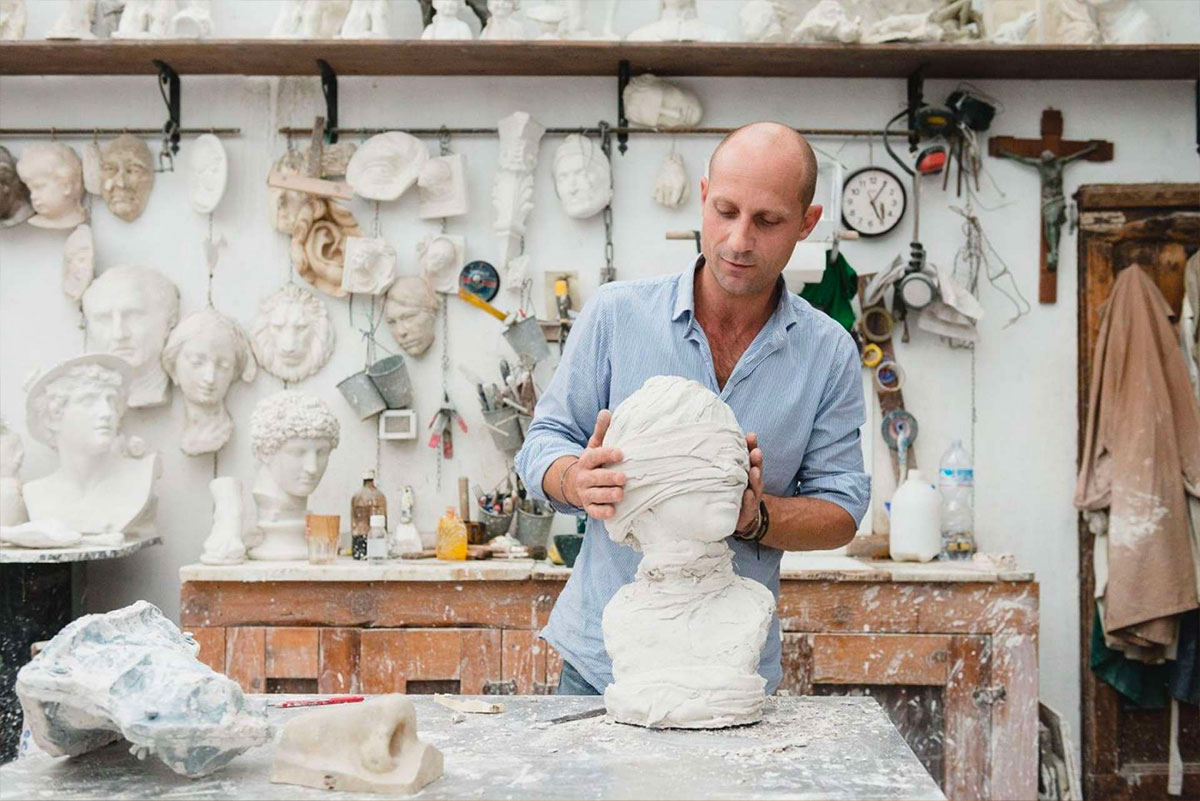 This historic atelier and gallery has been home to the same family of Florentine sculptors for over two centuries, blending tradition with contemporary craftsmanship. This fascinating atelier casts its bronzes according to the 'lost-wax' method and hand carves marble sculptures out of the finest Carrara.
In this immersive heritage experience, you will work side-by-side with a master sculptor to produce your very own copy of a section of Michelangelo's iconic 'David'. Alongside the plaster casting session, you will uncover the history behind this antique art form, the story of the Romanelli studio and the exclusive collection of work they have produced. It doesn't get much more authentic than this.
LEARN TO SCULPT IN THE RENAISSANCE CITY
Enjoy a special calligraphy workshop in the heart of Oltrarno in Florence
There are countless crafts to uncover in the City of Artisans. Why not earn to free up your creativity and let go, in a magical and expressive ink experience in Oltrarno?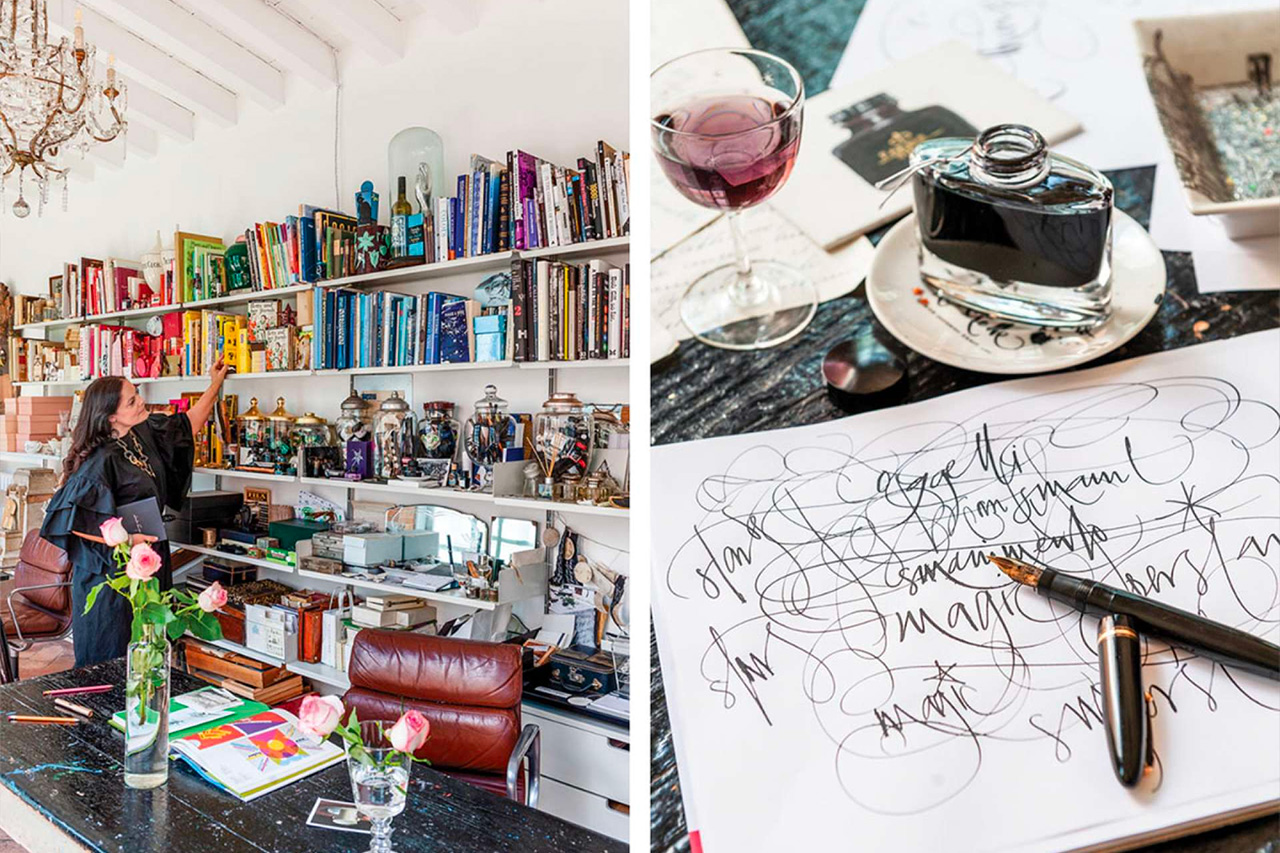 Situated in a 19th-century Orangery ("Limonaia") next to the Boboli Gardens is the beautiful design studio of Betty Soldi. Betty is a famous Florentine ink artist who has worked with leading brands on bespoke commissions and creative collaborations. Through her unique approach to design and modern calligraphy, you will delve into the artistic and cultural heritage of Florence as you develop your creative self-expression. Perfect for curious creatives and beginners alike, your artistic retreat wouldn't be complete without a visit to some of Florence's most remarkable and hidden corners… Betty Soldi's studio is an ideal place to start.
DISCOVER CALLIGRAPHY WITH BETTY SOLDI
Create a bespoke perfume with a master perfumer in Florence
This may just be the ultimate luxury creative experience in Tuscany. Swathe yourself in the fragrances of over 1,000 precious essences and tailor-make your perfume to keep.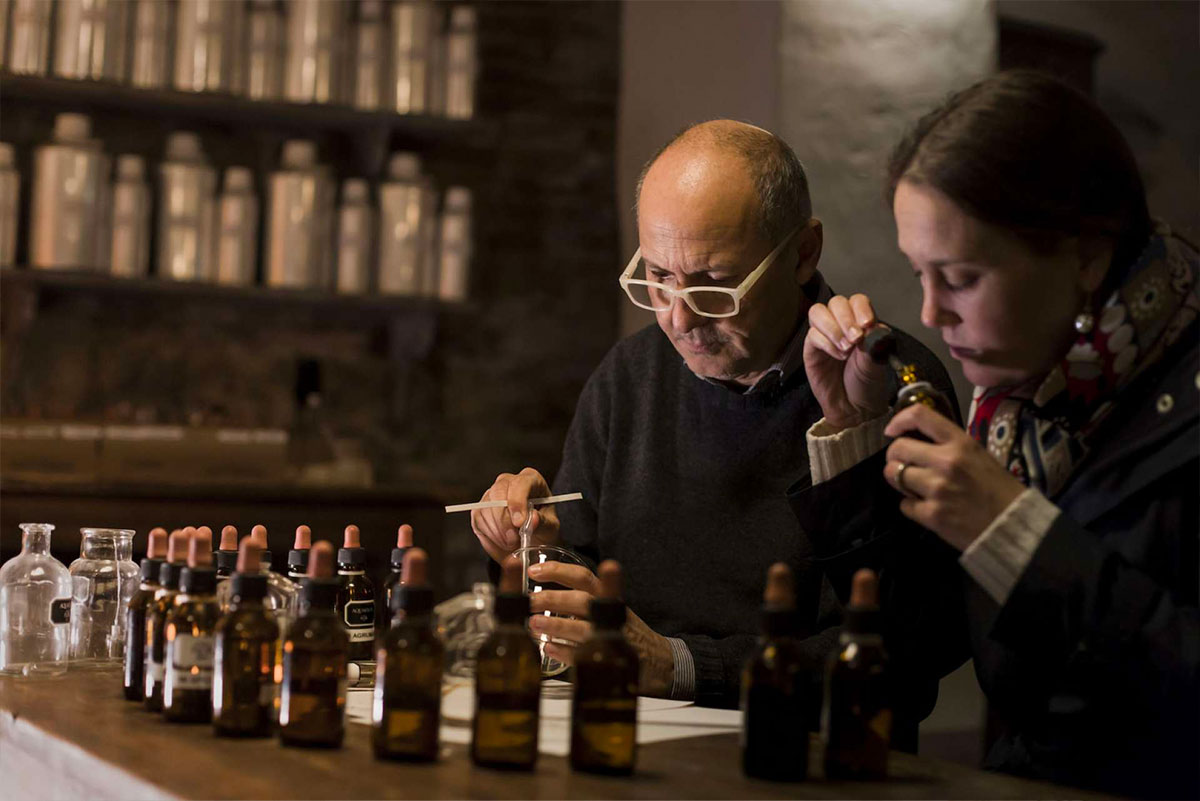 Nestled in the cellars of a Renaissance palazzo in Santa Croce, discover the on-site laboratories of an exclusive Maison de Parfum, learn to train your nose with an expert olfactory and create your very own bespoke fragrance. The Maison de Parfum offers a collection of perfumes created with rare materials from around the world by a perfumer who follows the traditions of Florentine artistic perfumery.
A truly exclusive cultural experience, add a little spice to your artistic retreat in Tuscany.
Master the art of Florentine paper marbling
Your immersive cultural experience of Tuscany would not be complete without delving into some of the region's most iconic traditional crafts. Paper marbling to create Florentine paper is a meticulous process that was perfected in the city during the Renaissance.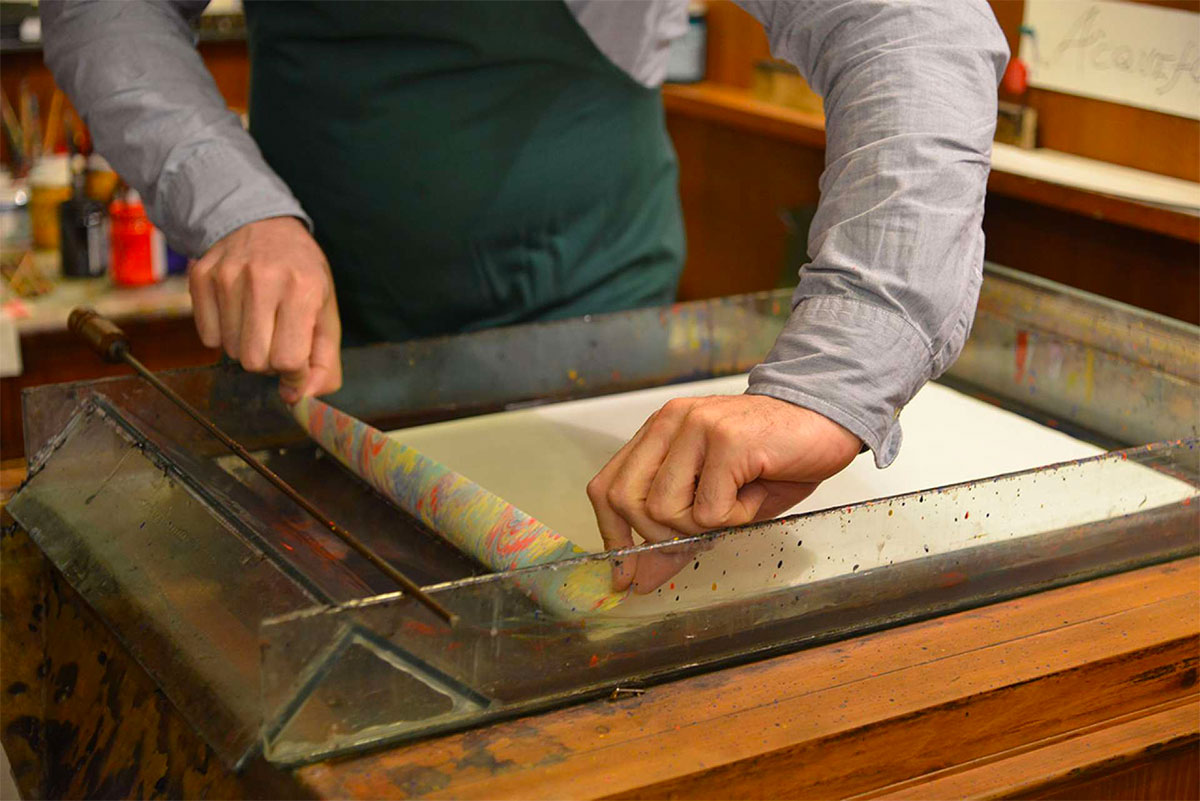 Learn to make Florentine marbled paper and uncover the rich history behind the craft in an exclusive paper marbling workshop in Florence. You could even create your unique notebook with a luxurious leather spine to keep as a special memento from your luxury holiday in Tuscany.
DISCOVER THIS SPECIAL FLORENTINE CRAFT
Set aside plenty of time to unwind in a luxury heritage villa in Tuscany
Most importantly, an artistic retreat in Italy would not be complete without plenty of relaxation time. Our villas in Tuscany offer the peace and seclusion to unwind, tune into the beauty of your natural surroundings and drink in the views. From medieval castles to Renaissance country retreats, we can find the perfect luxury villa for you.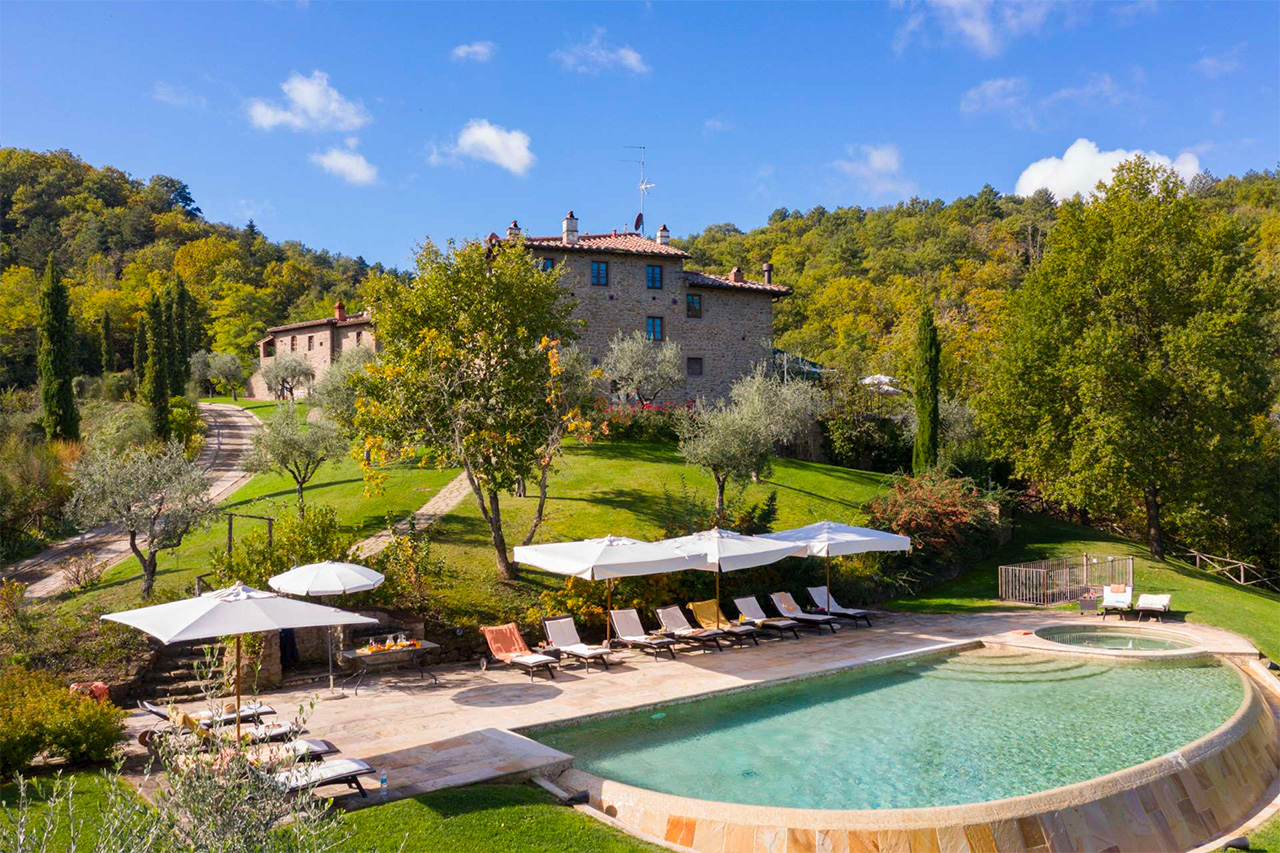 I Corbezzoli in the heart of Chianti is home to hand-painted murals by Florentine artist, Assia Pallavicino. While Poggarone, a Tuscan barn conversion in the Val d'Orcia, is the tour de force of Milanese set designer and Dutch artist, Edwin Vlassenroot, filled with his own artworks and bespoke furniture.

With carefully curated creative experiences on your villa grounds and the option of staff and a private chef to pamper you and your guests, you could while away a week or two without ever leaving your villa. Contact our Villa Specialists to find your dream holiday rental and let us help you create your bespoke luxury artistic retreat in Tuscany.
Have your ideas for art and culture experiences you'd like to try? Run them by our Concierge and they'll share their local expertise with you.