From the Accademia in Venice to the Uffizi in Florence, Italy boasts one of the richest artistic legacies in the Western world, producing a wealth of canonical artists, architects and intellectuals. For art lovers, the romance of Botticelli and the drama of Caravaggio and Artemisia Gentileschi are enough to keep us captivated for years to come, let alone the few days we travel to spend in their presence. However, for those whose interests extend far beyond the canons of art history, Italy also has a thriving contemporary art scene to add to this legacy of cultural and historical delights.
From Venice and Milan in the north to the central cities of Florence and Rome, this comprehensive guide offers some of the top museum and gallery highlights worth visiting in Italy.
Top museums and galleries in Northern Italy
Venice
So much emphasis is placed on the historic status and unique geography of Venice that the entire city is often labeled as a museum. Yet beyond its opulent past, iconic monuments and timeless canals, is a university town and a truly contemporary scene. Alongside Rome and Milan, Venice is the place to visit for modern and contemporary art in Italy. Each year it hosts the prestigious Art and Architecture Biennales, the Venice Film Festival and International Festival of Contemporary Music; the city is so much more than just a museum.
The Palazzo Grassi and Punta della Dogana are two impressive temporary exhibition spaces on the Grand Canal and home to art collector Francois Pinault's personal collection of modern and contemporary art. From sculpture to photography and video installations, past exhibitions have included famous artists such as Damien Hirst, Cindy Sherman and Henri Cartier-Bresson. Victoria Miro also opened a gallery in Venice in 2017, bringing an even greater cohort of established names to the city.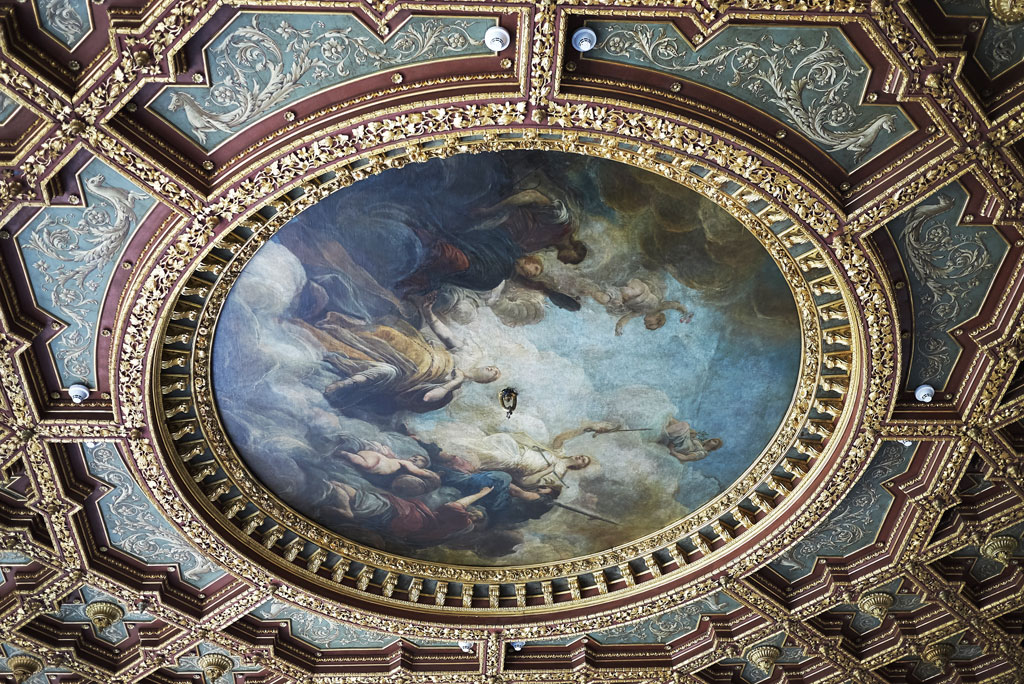 Palazzo Grassi
European and American modern art lovers will also thrive at the Peggy Guggenheim Collection and Ca' Pesaro. Both institutions display famous works from the 19th and 20th-century. If you are staying in one of our grand villas in Veneto like Ca'di Lista near Padua, then Bologna is well worth a visit. It is just an hour from the city centre and is home to the Museo d'Arte Moderna di Bologna (MAMbo), displaying one of the largest collections by the influential Italian painter Giorgio Morandi.
Verona
The heart of Verona's modern art scene can be found in the unassuming Romanesque Palazzo della Ragione. Climb the Gothic Scala della Ragione or Stairs of Reason for the Achille Forte, a gallery housing notable artworks from the 19th and 20th centuries.
Veronese history, ancient artifacts and European Modernism fit seamlessly together at the eclectic Palazzo Maffei. Businessman Luigi Carlon's fascinating collection is housed in a Baroque palace lining the Piazza delle Erbe, marrying gilt Gothic altarpieces with works by the likes of Picasso and Mirò.
Milan
Milan is more than just a world-renowned fashion capital, it is also an important centre for contemporary arts and culture. Just a few hours from Venice by train, extend your trip to both cities for the ultimate experience of Northern Italy's contemporary scene. An entire feature could be dedicated to Milan's countless galleries; these are our top three highlights which are perfect for a day visit.
The impressive Fondazione Prada complex is an exhibition space designed by architect Rem Koolhaas. It is an extension of the foundation's contemporary art space in Venice, housed in the 18th-century Ca' Corner della Regina which has showcased the sculptures of Anish Kapoor, Jeff Koons and Lousie Bourgeois. Stop for lunch at Bar Luce which was designed by the American film director, Wes Anderson, a must-see for architecture and design aficionados.
Visit Anselm Kiefer's permanent installation "The Seven Heavenly Palaces" at the Hangar Bicocca. The monumental warehouse has been transformed into a dynamic exhibition centre, hosting major international and Italian artists each year.
The Museo del Novecento is located in the heart of Milan's city centre and overlooks the famous Duomo. It is a cultural hub for important works of modern art from the 20th-century.
Top museums and galleries in Central Italy
Florence
Do not miss the Strozzina in the heart of Florence, an integral international contemporary art centre housed in the historic cellars of the Renaissance Palazzo Strozzi. The foundation promotes a dynamic dialogue between history and modernity, having hosted critically acclaimed exhibitions from old masters such as Verrocchio to leading contemporary artists like Ai Weiwei and Marina Abramović.
If national treasures are more to your taste, the Museo del Novecento in Piazza Santa Maria Novella is the place to visit for 20th and 21st-century Italian art. There is also the Gallery of Modern Art housed in the sumptuous Palazzo Pitti to keep in mind. It is situated on the palace's second floor with breathtaking views over Florence and the Boboli Gardens.
Prato
If you are staying in one of our luxury villas near Florence, then a trip to Prato's Centro Pecci is a must. More than just an institution for flourishing contemporary culture, it is an immense architectural masterpiece designed by the rationalist architect Italo Gamberini. It offers over 3000 square metres of visual and performing arts, cinema, music, design, fashion and literature, with its own specialist library, outdoor theatre and bistro.
San Gimignano
The popular hilltop town of San Gimignano is renowned for its countless patrician tower-houses, its well-preserved medieval fortifications and breathtaking views across the Tuscan countryside. Yet just a short walk from the grand Piazza della Cisterna is a leading, international, commercial, contemporary art gallery. Housed in an old cinema, the Galleria Continua hosts solo shows by prominent artists and is just one of five exhibition spaces that can be found in Rome, Beijing, Les Moulins and Havana.
Pisa and Lucca
If you can peel yourself away from your peaceful hilltop farmhouse or period villa near Pisa and Lucca, enjoy an afternoon at the Lucca Center of Contemporary Art (Lu.C.C.A.). It is divided over five floors inside the Palazzo Boccella just a short walk from the Piazza dell'Anfiteatro, the city's oldest square.
Whilst the Palazzo Blu in the heart of Pisa's historic centre, houses a permanent collection of important artworks from the 14th to 20th century, it also hosts a large number of temporary exhibitions. Some of the best past exhibits have been dedicated to pioneering modern artists like Salvador Dalí, Pablo Picasso and Amedeo Modigliani.
If these two gems don't quite satiate your cultural needs, the Gallery of Modern and Contemporary Art (GAMC) in the coastal city of Viareggio is well worth a visit.
Sculpture parks in Tuscany
Amidst the sprawling vineyards, fine wineries and vibrant sunflower fields of the Tuscan countryside is a mix of chic and playful sculpture parks. There are too many to name here, but some of the best examples can be found at the heart of the Chianti wine region.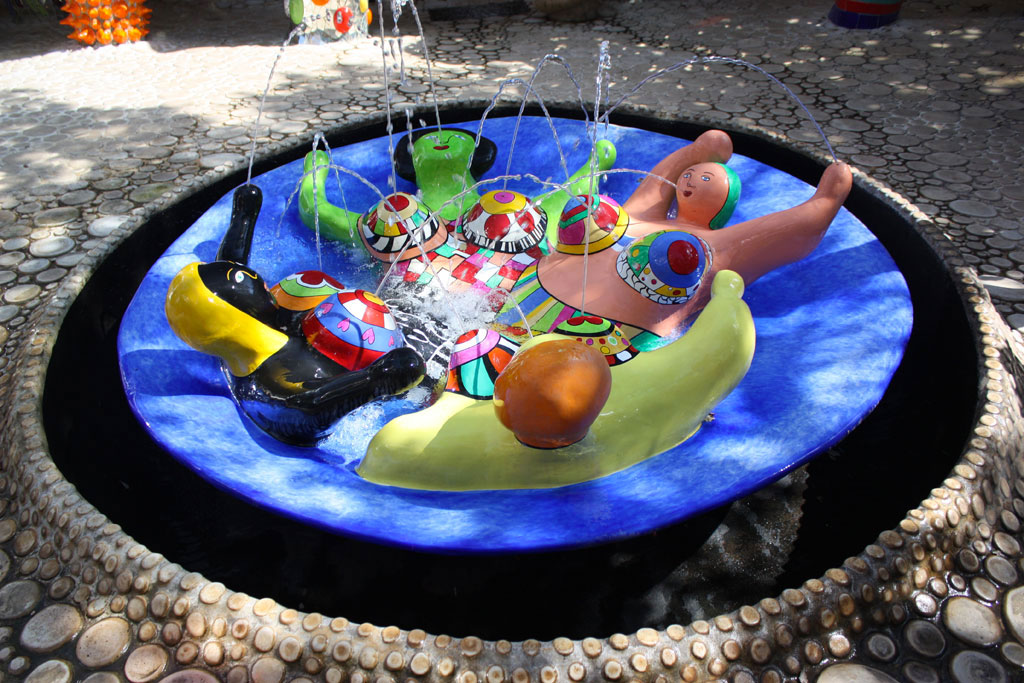 Cutting-edge contemporary art perfectly assimilates to the landscape at the Castello di Ama estate. Enjoy a glass of elegant Chianti Classico whilst admiring sculpture by the likes of Louise Bourgeois and Anish Kapoor. Here, the glorious mirror and white marble installation by Daniel Buren reflects the warm Tuscan light with beautiful vistas beyond.
You will also find the Chianti Sculpture Park amongst the hills of the Terre di Siena where serene installations are permanently displayed and integrated into an oak forest.
Unique bronze sculptures adorn the Quinto Martini Park near Prato and the simple yet imposing works of Mario Stacciolio peacefully frame the landscape around the hill-town of Volterra.
If you feel like venturing slightly further afield, the Giardino dei Tarocchi in the southern region of Capalbio in Tuscany is a playful and colourful sculpture park that was inspired by Gaudi's Parc Guell in Barcelona.
Rome
You might be compelled to visit Rome for its famous ancient monuments and significant masterpieces of art and architecture, but you will choose to stay because of its contemporary cosmopolitan scene. Beyond the canonical works by the likes of Raphael, Michelangelo and Caravaggio is one of Italy's most important centres for contemporary art and design.
Highlights in the Eternal City include the National Gallery of Modern and Contemporary Art (GNAM), which offers the most complete collection of international and Italian art from the 19th to 21st century. From Neoclassicism to Futurism, Surrealism, Pop Art and beyond, the museum covers a wide range of major artistic movements.
The MAXXI in Rome is a work of art in itself and owes its vast, light and fluid design to the renowned architect Zaha Hadid. Visit for installations by some of the most important names in the contemporary art world. The MACRO is another example of incredible architectural design, housed in what was once a Peroni brewery. This contemporary art centre hosts a diverse range of semi-permanent and temporary exhibitions. For all your commercial art needs, the Gagosian also has an exhibition space in Rome.