Everyone has cooked with extra-virgin olive oil (EVOO) at some point in their lives. It's useful, reliable and flavoursome — whether you're a professional chef or amateur cook, it's in your cupboard.
Despite how frequently it's used, many people don't know the process of how it's obtained or where it comes from. Here is a list of the best olive oil mills to visit in Tuscany, so you too can learn the secrets of this culinary staple. Whether you want to participate in an olive oil tour or need to stock up on your EVOO collection, our award-winning Concierge Team can organise daytrips from your villa rental in Tuscany.
Best extra-virgin olive oil mills to visit in Tuscany
Located in Reggello, this estate has over 43,000 olive groves situated between Florence and Siena. The company is steeped in history and heritage, producing olive oil as far back as the name suggests, 1585.
The estate now includes two oil mills — Santa Téa and Vertine — producing a wide variety of extra-virgin olive oil, including Grand Cru and DOP Chianti Classico. Gonnelli 1585's success continues in the present day: it was the first oil mill in the world to obtain a certification for traceability for every bottle produced and purchased in 2007.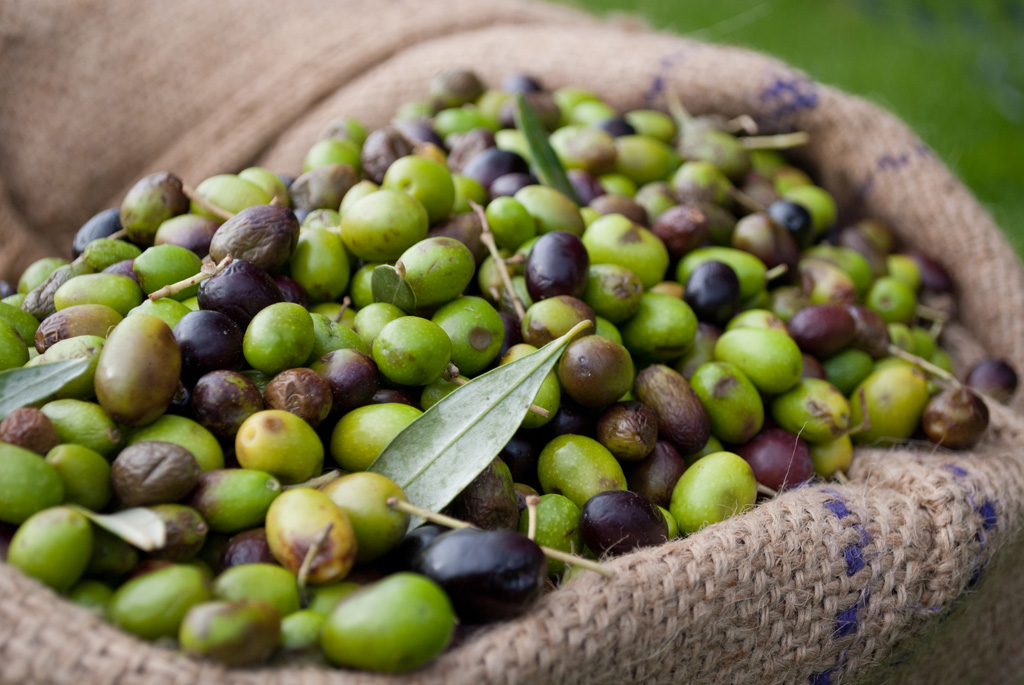 If you're interested in a detailed introduction to the world of EVOO, both mills offer guided olive oil tours for foodies and olive oil enthusiasts. From identifying olive cultivars to pressing techniques, learn the secrets that make a good extra-virgin olive oil. Visit all week from 9:30-12:30 and 14:30-18:30. Make sure to also stop by Santa Téa's shop (or online store) during your visit. Made with the finest quality of EVOO, you'll find a variety of products from DOP Grand Cru to organic face and hand cream.
Founded in 1985 under the guidance of the Gonnelli family, Olearia del Chianti is located in the hills of Panzano in Chianti, between Florence and Siena. The estate is renowned for producing 100% Italian and biological extra-virgin olive oil, including DOP Chianti Classico and IGP Tuscan.
Visit Azienda Olearia del Chianti every weekday from 8:00-12:30 and 14:00-17:30. This will give you a grand exhibition of their finest olive groves, and the chance to learn about their state-of-the-art technology. Their analytical laboratory is where the magic happens — the olive oil endures chemical tests alongside strict organoleptic controls, and is then stored in stainless steel silos at 18-22°C. This visit will offer you a fascinating learning experience behind modern innovations made to carry on Tuscan traditions.
This oil mill located in San Polo in Chianti, has a rich history of 160 years. The estate produces classic DOP Chianti Classico extra-virgin olive oil, as well as a selection of experimental fruity blends.
The groves where Frantoio Pruneti's olive grow include more than 28,000 plants of different varieties. The most famous, including Frantoio, Leccino, and Moraiolo, all contribute to producing the unique monocultivar. Unlike traditional EVOO, extra-virgin olive oil monocultivar is manufactured using one variety of olive, making each product unique.
Not only do Frantoio Pruneti offer olive oil tours, but also a selection of unique experiences for the whole family. Get your taste buds talking in an olive oil cocktail experience or challenge yourself to a professional tasting of 9 different olive oil blends. Visit Monday to Saturday from 9:00-18:00.