The month begins with a national holiday: Ognissanti, All Saints' Day. Like most religious festivals, food and church dictate the day. It begins with a mass and is followed by a long Italian lunch.
If you want to enjoy this festivity like an Italian, try typical desserts Schiacciata dei Santi and Castagnaccio. Schiacciata dei Santi is crispy, thin focaccia with raisins, figs and walnuts. Castagnaccio is a Tuscan bread made using chestnut flour, garnished with pine nuts, raisins and rosemary.
Below are more of the major November festivals in Italy.
L'Oro di Spello: varies
Convinced they have the best olive oil in Italy, Spellani — inhabitants of Spello — celebrate with an olive oil festival.
The ancient Umbrian town hosts their three-day event around harvest time. The main attraction is a parade where olive trees are carried on farm carts — Umbrian wine, fruit, cheese, cold cuts and more hanging from each one. A band and local dancers follow behind.
Throughout the weekend, Spello is awash with food and wine. This is your chance to sample different DOP oils and stuff yourself silly with the produce of Umbria.
Firenze Marathon: varies
Florence attracts more than 10,000 athletes to one of the world's top-20 marathons.
The 42km course passes right through the historic centre of Florence and its art and architecture sights. Tired runners can ease their pains with views of Piazza della Signoria, the Ponte Vecchio, and the Duomo.
Festa della Salute: November 21
Like July's Festa del Redentore, this event in Venice also marks the end of a plague in the 17th century.
The Virgin Mary is a focus of gratitude, for keeping her followers in good health: mass is held in the Basilica di Santa Maria della Salute every hour from 6am to 9pm. To aid crossing from San Marco to this famous church, the city erects a temporary bridge over the Grand Canal.
To complement religious celebrations, stalls sell local sweets and typical Venetian food. One classic dish is Castradina, a wintery soup of mutton and cabbage.
Sagra del Tartufo Bianco: last 3 weekends
Every year in November, the little town of San Miniato becomes a laboratory of autumnal flavour. The vegetation and trees around the town are ideal growing terrain for the prized white truffle, which hits the peak of its brief growing season in late autumn.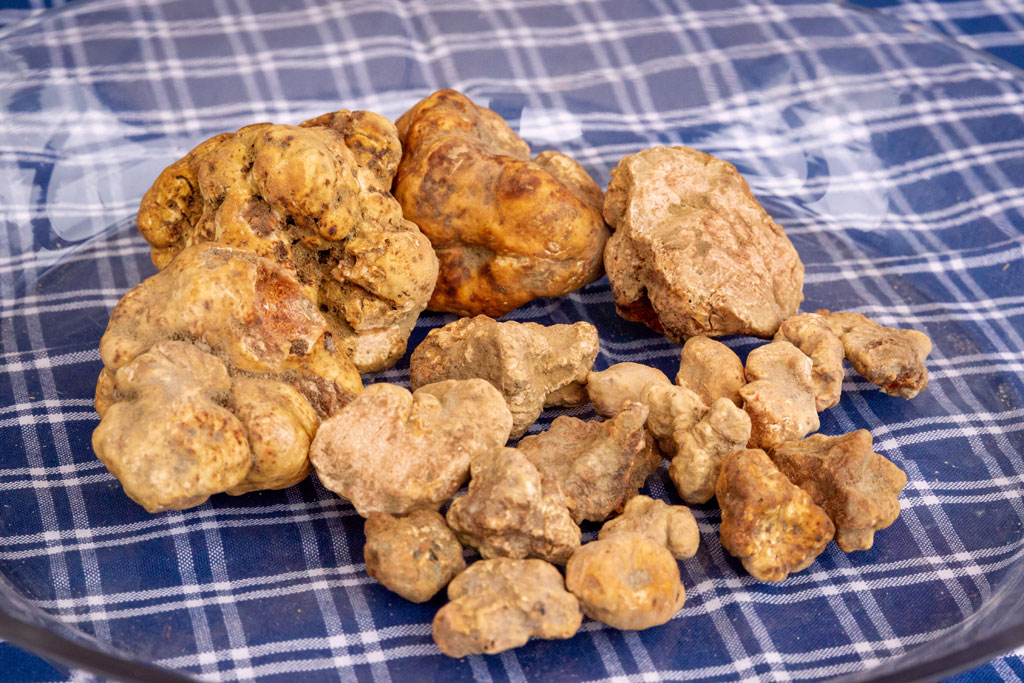 Italy's National White Truffle Exhibition happens over three consecutive weekends. You can learn about the history and culture surrounding this prestigious fungus, plus many ways to use it in your own cooking. Local restaurants design menus around the truffle and all its traditional Tuscan recipes.