Nestled between the great cities of Pisa and Florence, is San Miniato. This town, enriched with Tuscany's treasured truffles, is found on top of three hills overlooking the Arno valley.
Often in the shadow of its neighbouring cities, this underrated town is home to an abundance of Italy's white and black truffles and is a place of prominence for its respective produce. Truffles are one of the world's most expensive foods, but what lies behind this culinary treasure goes beyond that which meets the eye, nose and mouth. Discover Italy's funkiest of Fungi and what makes them hunting them a Tuscan tradition.
Our short guide to truffle hunting in Tuscany
Unearthing Tuscany's treasure
Italian truffles are favoured for their dignified contribution to haute cuisine. The hunt for these nuggets of decadence is both a Tuscan tradition and passion. Truffle hunters take this tradition very seriously; obtaining a license to go hunting and are often aided by a dog to search Tuscany's soil. After permission is granted, truffle hunters delve into the forests of San Miniato in search of these treasures.
Truffle hunters are dedicated to their search of the Pisan hills, hunting for hours with their dogs, enjoying the excursion as a time to play. Lagotto Romagnolo is an Italian breed of dog traditionally bred for truffle hunting; their heightened sense of smell is perfect for the truffle trials. The best time of year for this event to take place is during the winter months of September through to December. If you're staying at one of our villas near Pisa and Lucca, San Miniato is under an hour away to enjoy this event first-hand. Speak to our Concierge Team to organise a private truffle hunting experience in Tuscany.
The gold of San Miniato
The inside pulp of truffles can range from a chestnut brown to a hazel hue. The outer layer has a clear yellow sheen, reminiscent of pale cheese, with the scent of fermented cheese apparent in its aroma. These decadent truffles can be used in everything from pasta to desserts, and because truffles can be found throughout the year in Tuscany, there is an array of seasonal recipes to discover.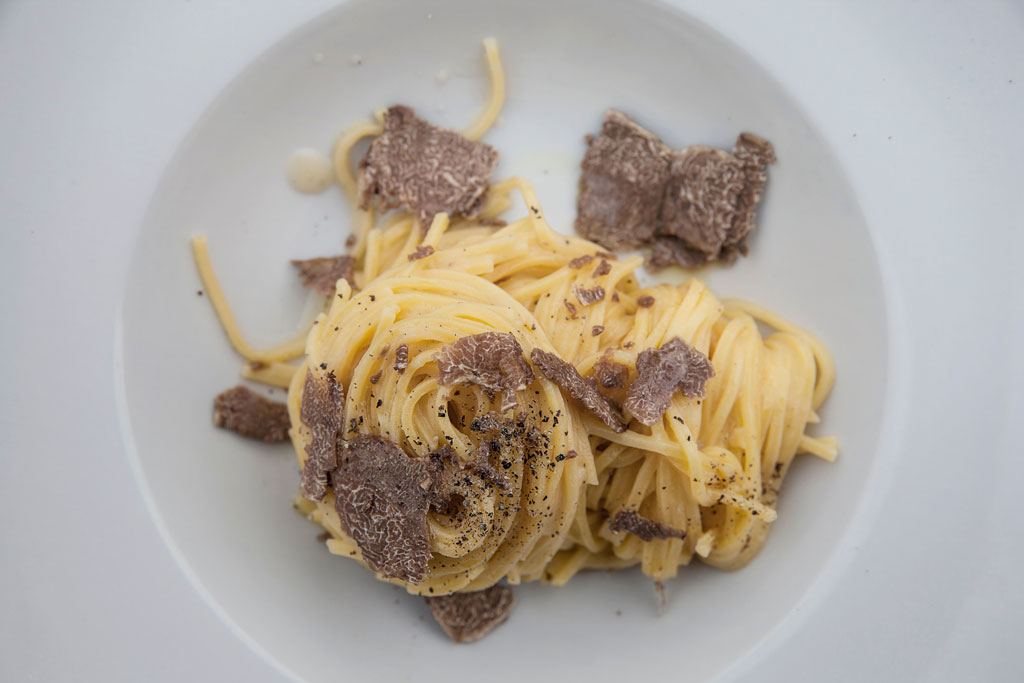 The smell and taste of San Miniato's truffles have sparked an adoration in gourmet cuisine so significant there is a festival for it. Every November since 1969, the Mostra Mercato Nazionale del Tartufo Bianco advocates the best products, meals and historic facts about the truffles. This cultural exhibition celebrates the white jewels of San Miniato like nothing else; it is renowned for the truffles' aroma to the extent it's been regarded as the 'festival of perfume'. The truffles of San Miniato represent just one of many Tuscan culinary treasures, reflected in the region's gastronomic festivities.