"When the moon hits your eye like a big pizza pie…That's amore. When the world seems to shine like you've had too much wine…That's amore".
Pizza, wine and amore…there is only one place where you will find the best of them: Italy!
As you know, we Italians (as the cliché goes) are known world-wide for being romantic. We add emotion to anything we do, from cooking to making love. Even though Italy, from North to South, will not disappoint, we can guarantee that Tuscany is the best destination for a romantic escape.
Whether you are searching for the wedding villa of your dreams, or simply want a romantic getaway, Tuscany is full of activities that will ignite your passion and demonstrate your love to your soulmate. We've curated a collection of our favourite 5 romantic things to do in Tuscany, to help couples create unforgettable memories and experience Tuscan romance.
5 romantic things to do in Tuscany
Live your fairy-tale
The Chianti region (between Florence and Siena) offers much to its visitors, from rich history to world renowned wines. With breathtaking landscapes and undulating hills, this region is ideal for romantic drives through the Tuscan countryside.
We recommend following the so-called "Strada dei Castelli" — Road of Castles — that will bring you to medieval castles, fortresses and old abbeys. Choose among any of the 6 itineraries and explore this enchanted region and its famous Chianti wineries.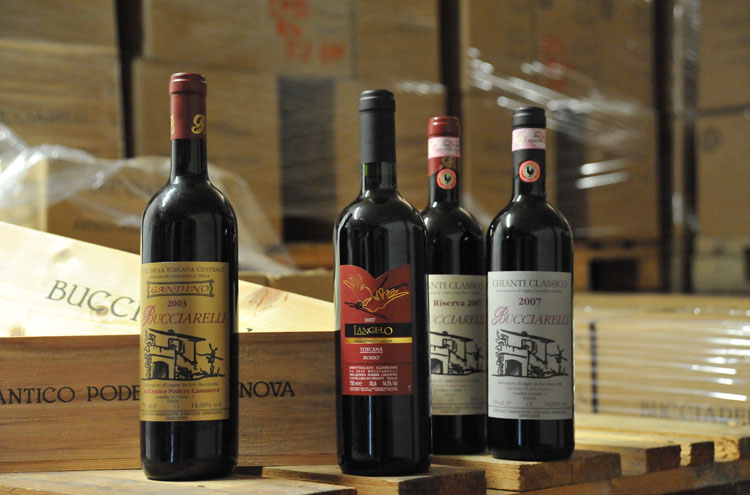 A Desert Island just for you
Have you ever dreamt of leaving everything behind and escaping to a far-away, deserted island with your lover? If so, the island of Pianosa is the right place for you.
This nearly uninhabited island in the Tuscan archipelago is an uncontaminated paradise. Only 250 visitors are allowed at once, so take the time to enjoy the crystal-clear waters and blooming nature. Spend the day exploring this blue sanctuary — our concierge team can organise a day-trip from your villa rental on the Tuscany Coast.


Tuscany from the sky
Tuscany is beautiful from every angle, but have you ever seen this region from above?
Let our concierge organise for you and your loved one a hot air balloon tour of Tuscany, and glide over Florence with the ultimate views on the countryside.
This unique experience includes an English speaking guide and a breakfast picnic with Prosecco…what a better way to let your soulmate know how they make you fly?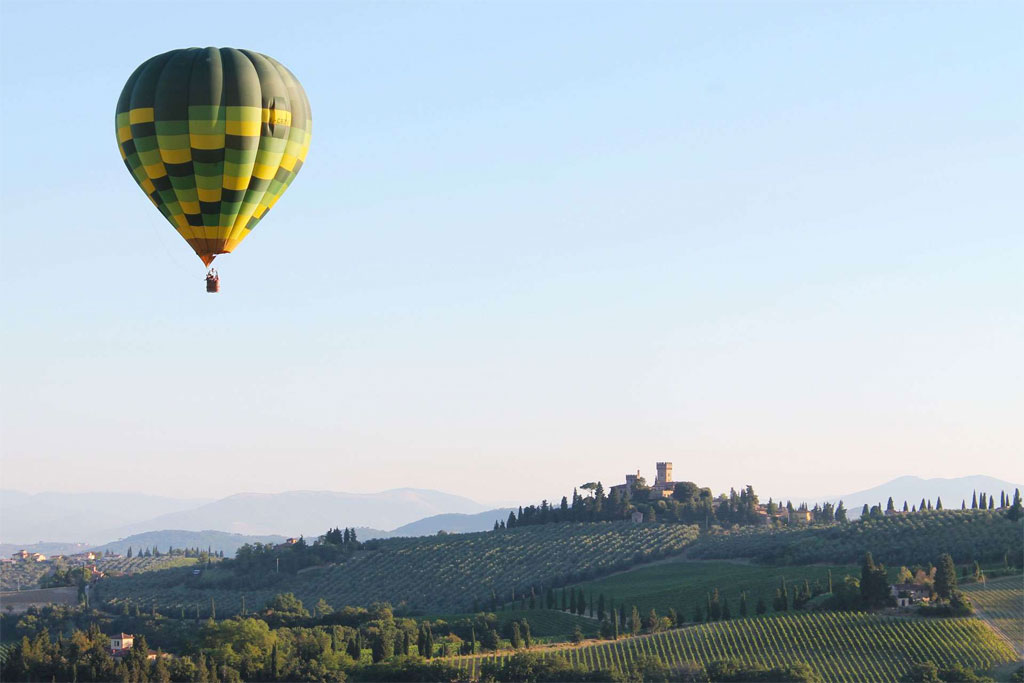 Love hamlets
Tuscany is brimming with pretty small towns and villages where life unfolds around quaint squares and small alleys. These charming settings are the perfect backdrop for a romantic walk, hand-in-hand.
Lucignano near Arezzo, also known as "the hamlet of love", is home to a civic museum which houses a special artifact: a tree made of gold. Legend states that the tree reinforces love promises: exchange a kiss in front of this art masterpiece and make your love stronger than ever.
From Renaissance architecture and views of the Val d'Orcia, to famous Pecorino and Pici, Pienza is a proper Tuscan jewel. But don't forget, this UNESCO World Heritage site is also one of Tuscany's most romantic towns. Make sure you stop in Via dell'Amore (Love road) and Via del Bacio (Kiss road) to take a picture with your other half.


Cuddle up in hot springs
Tuscany isn't just picturesque landscapes and intimate coves on the Mediterranean sea, this region is also full of hot springs and natural geothermal spas. All of our villas near hot springs offer easy access to many outdoor and indoor bathing spots — Saturnia, and Bagno Vignoni to name a few.
In the heart of Maremma near Manciano, this natural spa will welcome you in its warm waters (37 degrees all year round). The hot springs come down through a small waterfall, creating natural pools where you can sit and enjoy the panorama. Near the free thermae, Cascate del Mulino, there is also a spa resort that offers paid treatments.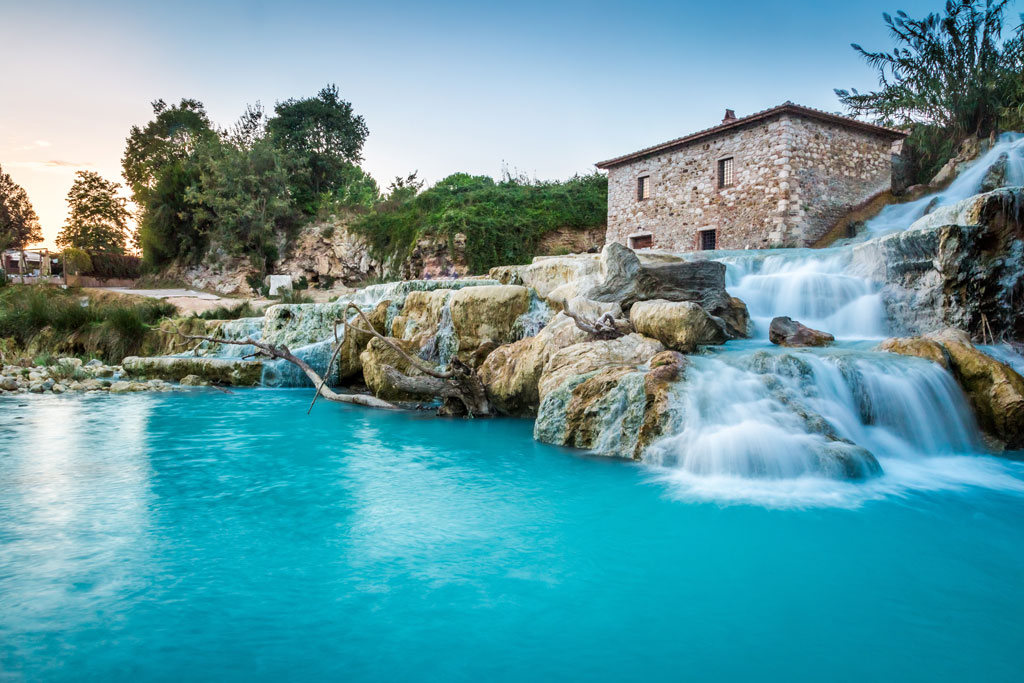 Enjoy total immersion in nature and visit these hot springs in the middle of the nature reserve of Alto Merse. The thermal water in the natural pools is 40 degrees but with a river flowing right next the spring, you can also find pools of cold water for a perfect frigidarium-caldarium effect.
Choose to relax in the springs (which are free!) or opt for a massage and treatment in the private spa next door.
The hamlet of Bagno Vignoni is famous for its main square that hosts a large pool of steaming thermal water. A visit to this unique village is due, but for décor reasons visitors are not allowed to bathe in the famous square.
Just outside the village you will find another pool of natural thermal waters called Parco dei Mulini, which you can freely bathe in. There is also a private spa and resort, if you want specific treatments.