Even if you've never been to Italy, the chances are you've heard of aperitivo. The art of pre-dinner drinks to whet your appetite and unwind at the end of the day is now a fashionable ritual throughout Europe. If aperitivo is the opening act, then digestivo is the grand finale of any indulgent meal in Italy; both are just as much about the experience as they are taste.
The difference between aperitivo and digestivo
So what exactly is a digestivo? A popular Italian tradition, it is typically served after dessert and coffee courses at the end of a meal, aiding digestion, settling the stomach and prolonging the sociable ambience of dining. Whilst aperitivi tend to be dry, like the Prosecco based cocktails, Bellini and Spritz, or bitter, like the Negroni, typical digestivi have a higher alcohol content and can be both sweet or bitter.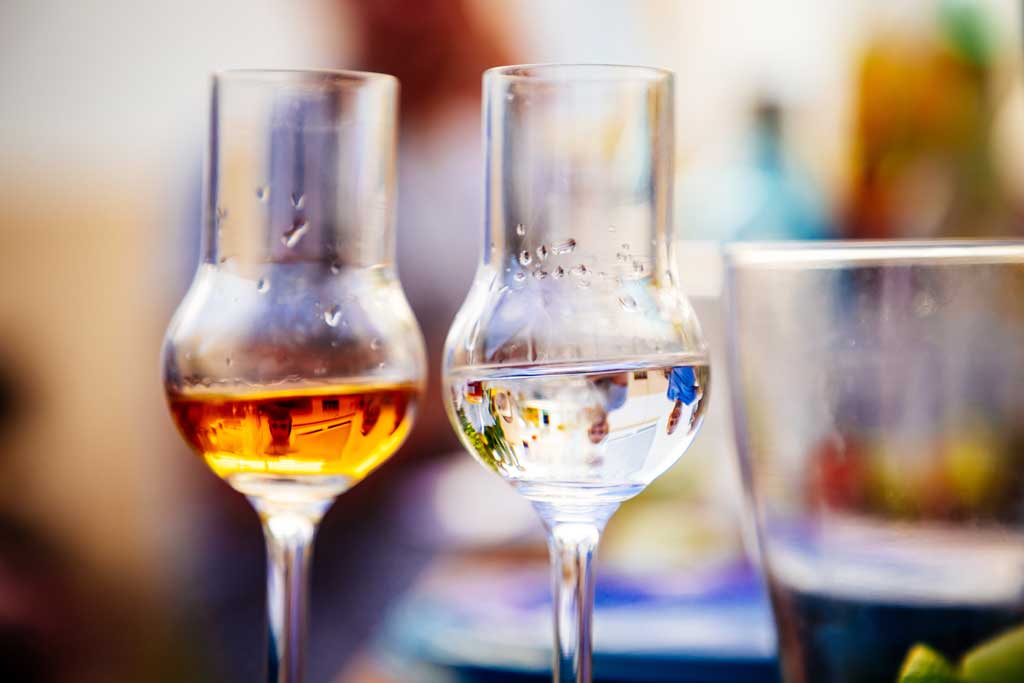 From Sambuca in Rome to Grappa in the alpine towns north of Venice and Verona, most digestifs are consumed neat and at room temperature. However, many of these versatile liquors are also used as key ingredients in refreshing cocktails, which are light on the palate and make for perfect aperitivi. In short, it depends on how and when these alcoholic beverages are served. If you are interested in how to transform a digestif into an aperitif, read our Grappa Handbook for some of our favourite cocktails.
Where does digestivo come from?
Whilst aperitivo is often traced back to 18th-century Turin, when Antonio Benedetto Carpano first invented Vermouth, the origins of digestivo are not as straightforward. Whilst certain digestivi like Limoncello and Sambuca, are relatively modern creations, many others like Grappa, have ancient roots and were once widely used for their medicinal qualities. Distilleries often trace their recipes back to monasteries and, owing to their herbal and botanical ingredients, it isn't difficult to see why. Amari ("bitters"), for example, were drunk for their restorative properties by the nobles of ancient Rome long before being sold in pharmacies as health tonics in the 1800s.
Amari (plural of amaro) are traditional Italian herbal spirits primarily served neat as a digestif, but are also popular ingredients in many cocktails and can be enjoyed with tonic or soda water as a spritz. There are hundreds of variations of amaro, which are usually brandy or grappa based and flavoured with spices, herbs and botanicals. Campari is amongst the best known of Italian bitters and, along with its sister liquor, Aperol, it makes for a popular aperitivo.
Salute! What to drink for digestivo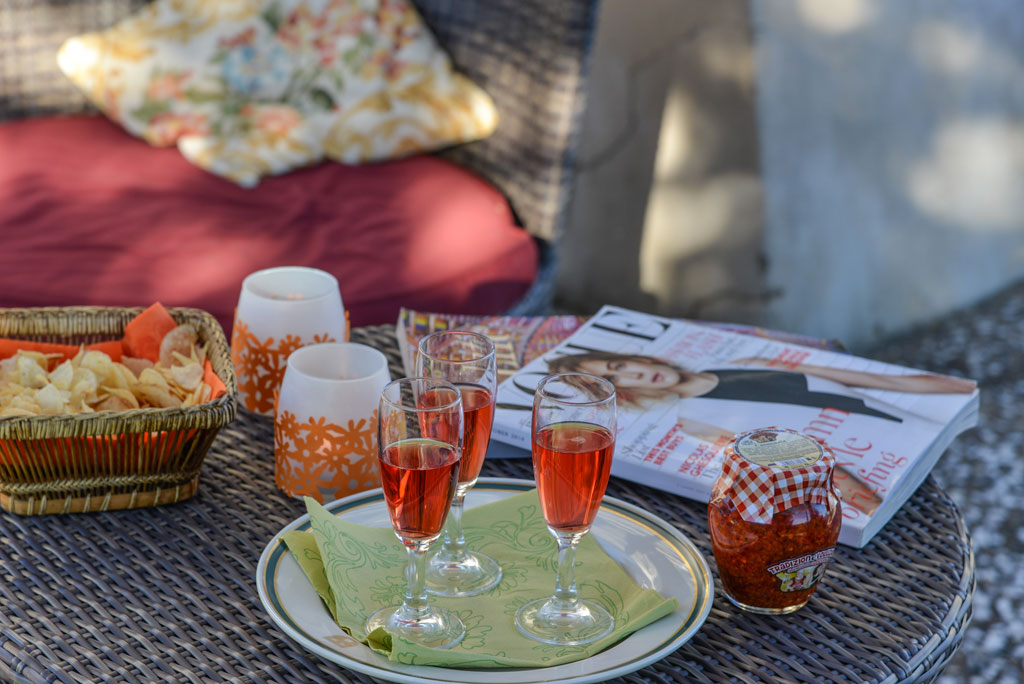 Grappa: the acquavite of Veneto
Digestivi are very much regional drinks in Italy so if you are staying in Veneto you will certainly cross paths with Grappa. The alpine town of Bassano del Grappa, north of Padua, is home to two of the oldest distilleries producing the spirit and is easily accessible from our luxury villas near Venice or Verona.
Made from grape pomace ("vinaccia") left over from wine production, grappa comes in a variety of ages and styles, from semi-aromatic to oak-aged riservas. It is also possible to find sweetly flavoured alternatives like hazelnut and pear.
This after-dinner drink can be enjoyed as an ammazzacaffè ("coffee-killer"), which is when espresso is washed down with the liquor to dull or "kill" the effects of the caffeine. A tradition local to the Veneto region is the ritual of resentin; grappa is added directly to an empty espresso cup with a sprinkling of sugar to "rinse" its contents.
Cynar: the Venetian amaro
Purple artichokes are a seasonal delicacy in Venice and are also the primary ingredient in Cynar. This dark-brown bittersweet Venetian beverage has been one of Italy's most popular amari since its creation in the 1950s.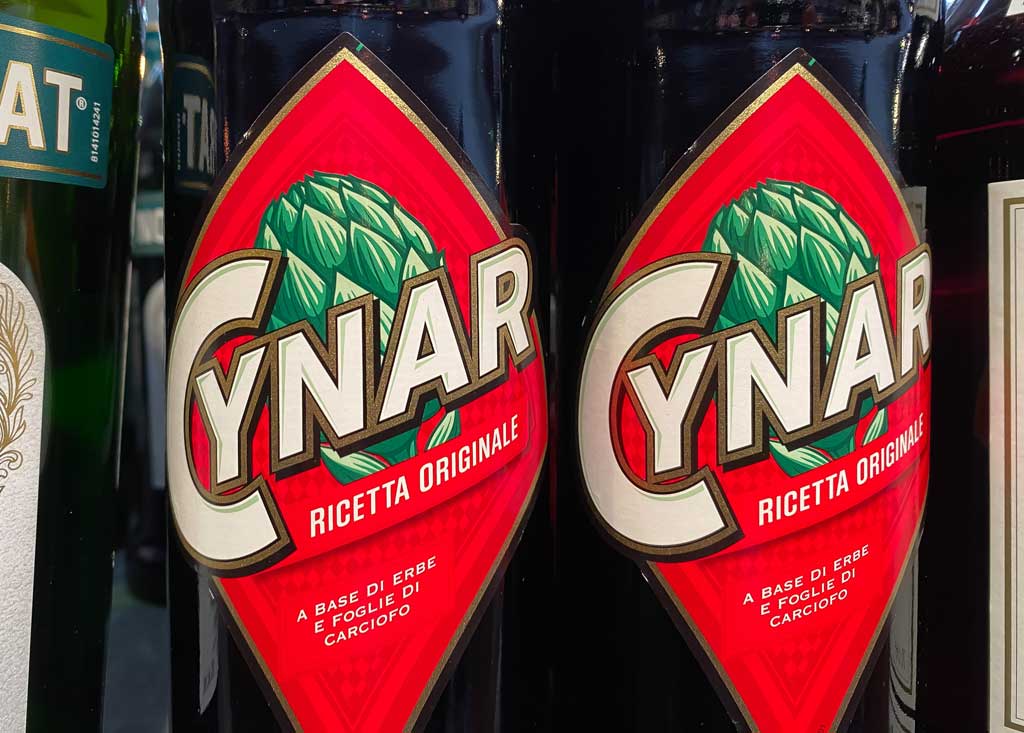 If you aren't as keen on amaro neat, why not try Cynar as an aperitivo. Switch out Aperol in your next Spritz Veneziano for this herbal bitter, topped off with prosecco, soda water and garnished with lemon peel.
Limoncello: the Italian coast in a glass
This Southern Italian lemon liqueur is primarily produced along the Amalfi Coast and Gulf of Naples, as well as the outlying islands of Sicily and Sardinia. Limoncello is made when the oil-rich lemon peels are soaked in alcohol and sugar.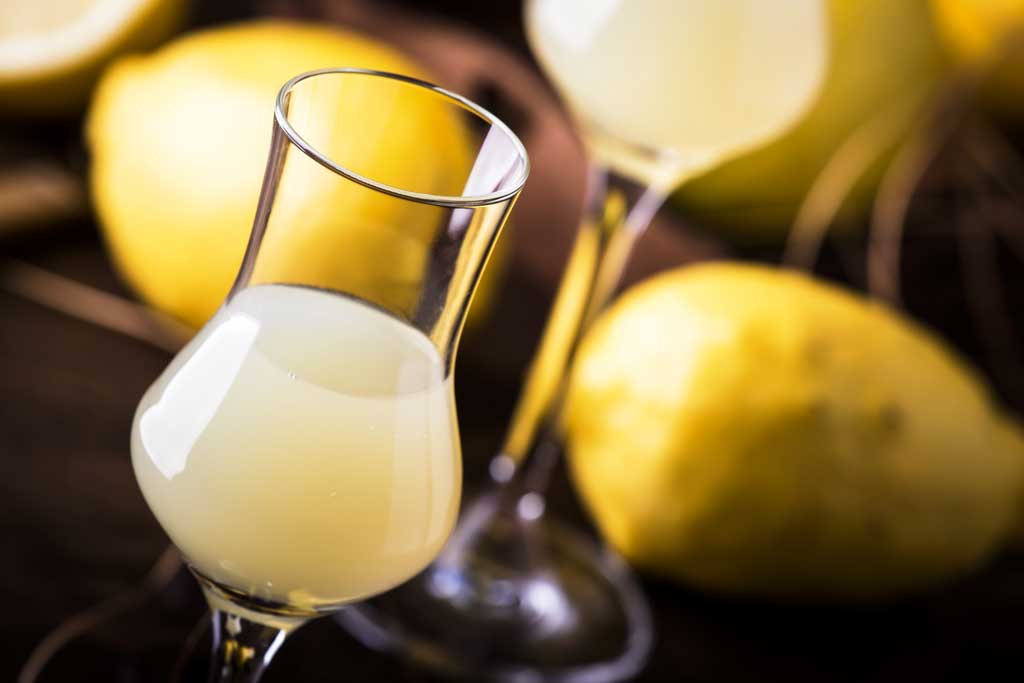 Since its first creation at the beginning of the 20th-century, the sweet yet sharp digestivo has quickly risen to stardom as a symbol of Italy. So whether you are staying in one of our villas on the Tuscan coast or in your villa in Portofino, Italy's answer to the Côte d'Azur, an icy cold glass of Limoncello is well within your grasp. It is our digestivo of choice in the summer months and the perfect refreshment to complete any alfresco dining experience.
Moscadello di Montalcino: the Tuscan dessert wine
Whilst the hilltop town of Montalcino is best known for its Brunello reds produced from Sangiovese grapes, it is also home to the sweet Moscadello dessert wine. Made with aromatic white muscat grapes, this DOC wine can be drunk still ("tranquillo"), sparkling ("frizzante") or late-harvest ("vendemmia tardiva").
Dessert wines offer a perfect alternative to stronger spirits served neat as a digestivo. If you are staying in one of our villas in Tuscany, you are also likely to come across Vin Santo ("Holy Wine"). This amber-hued drink is produced from Malvasia and Trebbiano grapes and variations can be found across Tuscany's best-known wine regions, including Chianti and Montepulciano. An ideal dolce, Vin Santo is best when paired with Cantucci, Tuscan crunchy almond biscotti ("biscuits").
Sambuca: when in Rome
Sambuca is thought to have been created in the mid-19th-century in Civitavecchia, a coastal town near Rome. This sweet and syrupy clear liquor gets its distinctive flavour from aniseed. Like grappa, it can also be consumed as an amazzacaffè or caffè corretto, which is when a few drops of sambuca is added to espresso.
The traditional way of serving this after-dinner drink is in a shot glass with three coffee beans; one for health, one for happiness and one for prosperity ー a sentiment that perfectly encapsulates the ritual of digestivo.